When it comes to wine, few regions in the world can rival the allure and prestige of Tuscany, Italy. With its rolling vineyard-covered hills, historic wineries, and world-class vintages, Tuscany is a wine lover's paradise. Tuscany wine tours offer a captivating journey through this picturesque region, allowing you to immerse yourself in the rich history, culture, and flavours of Italian winemaking. In this comprehensive guide, we will delve deep into the world of Tuscany wine tours, providing you with valuable insights into the best tours, wineries, and experiences that await you in this wine-centric haven.
1. What do you understand about Tuscany wine tours?
Tuscany, located in central Italy, is synonymous with exceptional wines. From the iconic Chianti to the prestigious Brunello di Montalcino, the region produces some of the world's most renowned wines. Tuscany wine tours offer you the chance to explore centuries-old wineries, taste exceptional vintages, and witness the winemaking process firsthand. Whether you're a seasoned oenophile or a casual wine enthusiast, Tuscany's wine tours promise an unforgettable experience.
---
2. Why Tuscany for Wine Tours?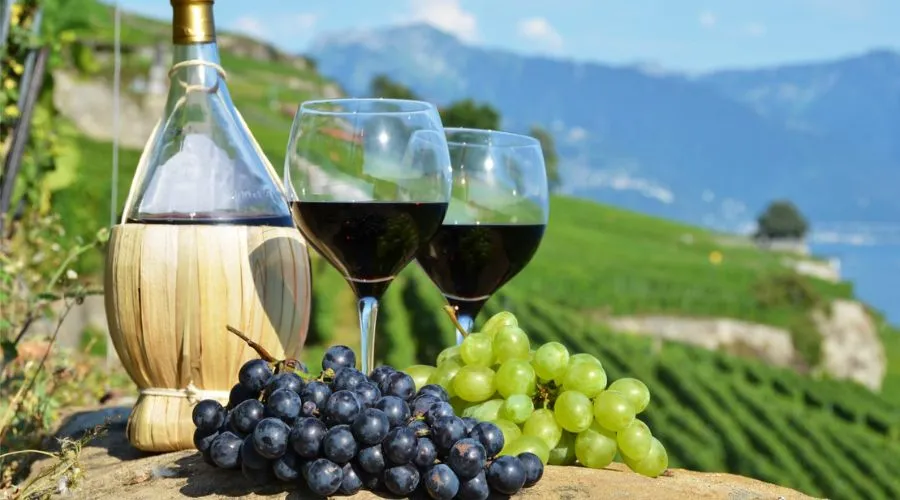 Tuscany's reputation as a wine paradise is well-deserved, thanks to several compelling reasons:
Rich Heritage
Tuscany has a winemaking heritage dating back centuries. The Etruscans, the region's ancient inhabitants, were among the first to cultivate vineyards. This rich history has laid the foundation for the exceptional wines produced today.
Diverse Terroir
Tuscany's diverse landscapes, from coastal areas to inland hills, provide a wide range of microclimates and soil types. This diversity allows winemakers to produce an array of wine styles, from robust reds to crisp whites.
Renowned Varietals
Tuscany is home to some of Italy's most famous grape varieties, including Sangiovese, Cabernet Sauvignon, Merlot, and Vernaccia. These grapes thrive in the region's terroir, creating wines of exceptional character.
Stunning Scenery
The picturesque scenery of rolling vineyards, charming villages, and historic estates makes Tuscany a visual delight. Every wine tour is an opportunity to soak in the beauty of the Tuscan countryside.
Culinary Excellence
Tuscany's exceptional wines are perfectly complemented by its world-class cuisine. Pair your wine tastings with delectable Tuscan dishes like pasta, cheese, and olive oil to elevate your tasting experience.
---
3. Types of Tuscany Wine Tours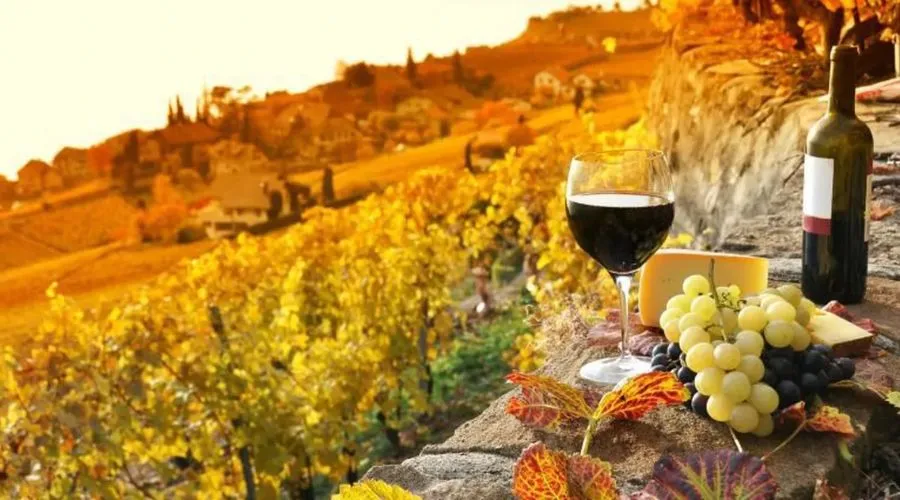 Tuscany offers a variety of wine tours, each focused on specific wine regions and styles. Some of the more common varieties are listed below:
a. Chianti Wine Tours
Chianti is perhaps Tuscany's most famous wine region, known for its robust and well-balanced red wines. Chianti wine tours typically include visits to renowned wineries and picturesque medieval towns like Greve and Castellina in Chianti.
b. Brunello di Montalcino Wine Tours
Brunello di Montalcino is the jewel of Tuscany's wine crown. Made exclusively from Sangiovese grapes, these wines are aged to perfection, resulting in complex flavours and incredible ageing potential. Tours in this region offer an intimate look at winemaking traditions and visits to historic cellars.
c. Super Tuscan Wine Tours
Super Tuscan wines are known for their innovation and quality. These blends often feature non-traditional grape varieties like Cabernet Sauvignon and Merlot. Super Tuscan wine tours explore this modern approach to winemaking, visiting estates known for pushing boundaries and producing exceptional wines.
d. Vernaccia di San Gimignano Wine Tours
Vernaccia di San Gimignano is Tuscany's only white DOCG wine. Tours in this region take you to charming San Gimignano and its surrounding vineyards, allowing you to savour crisp and elegant white wines. Explore medieval architecture and enjoy tastings of Vernaccia wines, a delightful departure from the region's reds.
---
4. Top Wineries to Visit
Tuscany boasts a plethora of outstanding wineries, each with its own unique charm and offerings. Here are some top wineries to consider visiting:
a. Castello di Brolio
Castello di Brolio, located in the heart of Chianti, is a historic winery known for its exceptional Chianti Classico. The estate features a magnificent castle, beautiful gardens, and a museum showcasing the winery's illustrious history.
b. Antinori nel Chianti Classico
Antinori is a household name in the wine world, and their Chianti Classico estate is a must-visit. Explore their state-of-the-art cellars, taste their iconic wines, and enjoy the panoramic views of the Chianti hills.
c. Banfi – Castello di Poggio alle Mura
Banfi's Castello di Poggio alle Mura in Montalcino is a true gem. Tour the vineyards, explore the medieval castle, and indulge in their world-renowned Brunello di Montalcino.
d. Fattoria dei Barbi
Fattoria dei Barbi, an estate in Montalcino, is known for its traditional winemaking methods. Take a guided tour of their historic cellars and enjoy tastings of their exquisite Brunello wines.
e. Tenuta Torciano
Tenuta Torciano, located in San Gimignano, offers an immersive wine experience. Learn about Tuscan wines, and enjoy tastings paired with Tuscan delicacies, including truffle oils and balsamic vinegar.
---
5. What to Expect on a Tuscany Wine Tour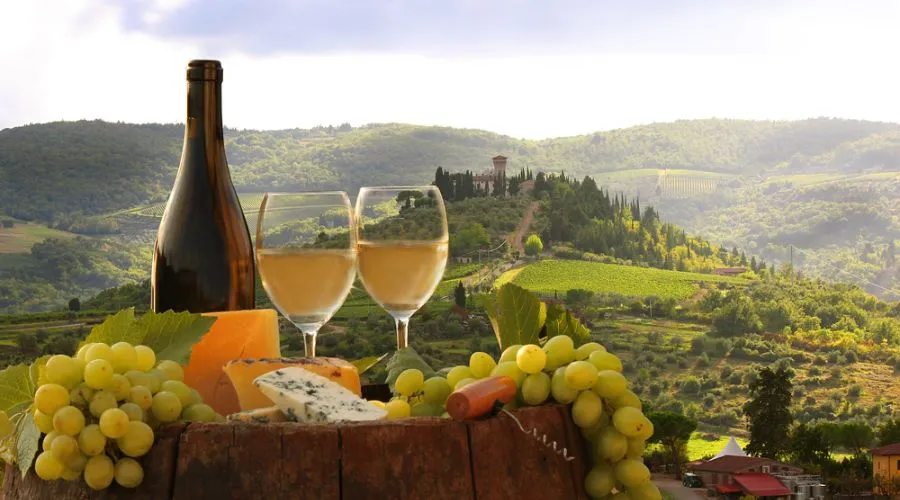 A typical Tuscany wine tour includes:
Guided Tours: Knowledgeable guides lead you through vineyards, cellars, and winemaking facilities, sharing insights into the winemaking process.

Wine Tastings: Sample a variety of wines, from reds and whites to reserves and vintages. Learn to discern flavours and aromas.

Scenic Views: Breathe in the stunning landscapes as you stroll through vineyards and enjoy panoramic views of the countryside.

Cultural Experiences: Some tours include visits to charming Tuscan towns and historic landmarks, offering cultural enrichment along with wine education.




---
6. Tips for a Memorable Tuscany Wine Tour
Book in Advance: Popular wineries often have limited availability, so make reservations in advance to secure your spot.

Dress Comfortably: Wear comfortable footwear and clothing suitable for vineyard walks and cellar tours.

Stay Hydrated: Alternate wine tastings with water to cleanse your palate and stay hydrated.

Designated Driver: If you're driving, designate a non-drinking driver or consider hiring a chauffeur service for a worry-free experience.

Explore the Local Cuisine: Pair your wine tastings with Tuscan dishes like pasta, cheese, and olive oil to enhance the flavours.




---
Conclusion
Tuscany wine tours offer an extraordinary journey into the heart of Italian winemaking. From the enchanting Chianti hills to the illustrious cellars of Montalcino, every sip tells a story of tradition, innovation, and passion. The region's diverse terroir, iconic wineries, and breathtaking scenery create an unforgettable experience for wine enthusiasts and travellers alike. So, raise your glass to Tuscany's wine culture, and embark on a wine tour that will leave you with cherished memories and a deeper appreciation for the art of winemaking. Salute! Visit CelebZero and Getyourguide for more information. 
FAQs