New York is the city of energies and possibilities. The roads are a whirlwind of excitement and the city is never not full of life. The city has so many attractions to visit that it is simply impossible to really know what the Big Apple is all about in one mere visit. In this blog Celebzero will help you pick the best New York city tours that will help you gain the best experiences in the city. 
Where to book New York city tours?
Since New York has so much to offer and it is not possible to witness all of them, you can book packages online where you can get your own guide and an itinerary to make a seamless plan that will allow you to visit more places without wasting time and money. 
One such booking platform is GetYourGuide. GetYourGuide is an online booking platform that allows tourists to book New York City tours, excursions and other tourist attractions to get the most out of their trip. The company started as a platform connecting travelers with amateur tour guides and then expanded into an online marketplace for major cities.
The company organizes more than 60,000 tours worldwide. If you want to simplify your travel planning and find fun activities for your next trip, GYG is a good place to start. Not only can you find interesting New York City tours and excursions, but you can also read reviews and compare prices to see if these activities meet your needs.
---
How does GYG work?
GYG allows you to choose plans and packages from sellers that are suited to your interests and requirements. It is essentially a marketplace, or a middleman that acts as a link between customers and sellers that offer said packages. Customers get to check the available itineraries for New York CIty tours on the website. Now, this service is free for customers but GYG makes its money from these sellers. The travel agencies promote their plans on the website and in return, the platform makes a percentage of the amount. 
---
Best New York city tours packages 
Sunset Sail Aboard a Schooner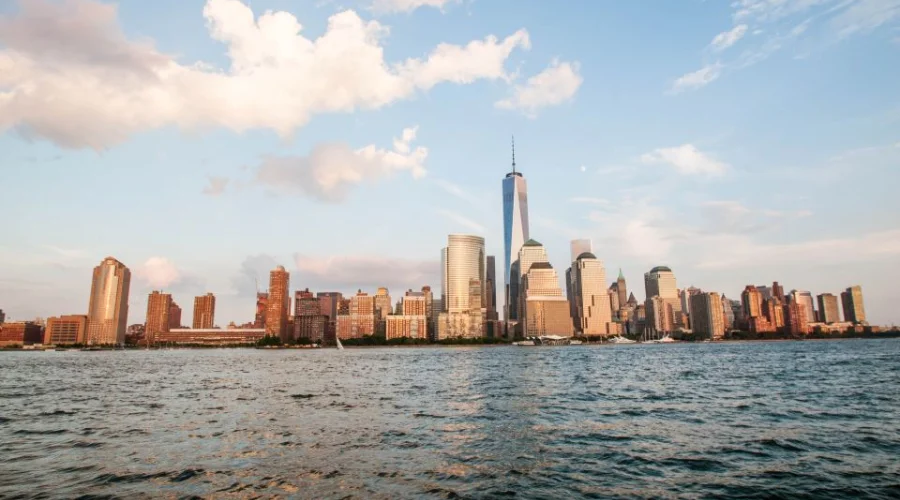 You can relax as you sip your chosen alcoholic beverage, served by the team, as the sun sets gracefully behind the horizon. This 105-foot, 19th-century-style boat is perfect for romantic getaways, entertaining visitors, or relaxing with friends. Glide quietly through New York Harbor and enjoy the mesmerizing colors of the sunset and landmarks such as the Statue of Liberty and Ellis Island. You can also discover the beauty of the city on this romantic excursion from Chelsea Piers to Battery Park, with possible side trips to Governors Island and the Financial District if the weather permits.
---
Manhattan Island All-Inclusive Helicopter Tour
This package allows you to experience the best views of New York City from a helicopter, with large, convex, floor-to-ceiling windows for your viewing pleasure. You can see the beautiful Central Park, the Hudson River and New York Harbor, including the Intrepid Sea Air Space Museum. You can also see the Rockefeller Center, Empire State Building, and Chrysler Building from above, as well as the iconic Statue of Liberty, Ellis Island, Greenwich Village, South Street Seaport and the Brooklyn Bridge, which dates back to the present day Year 1883. 
---
Central Park Private Pedicab Tour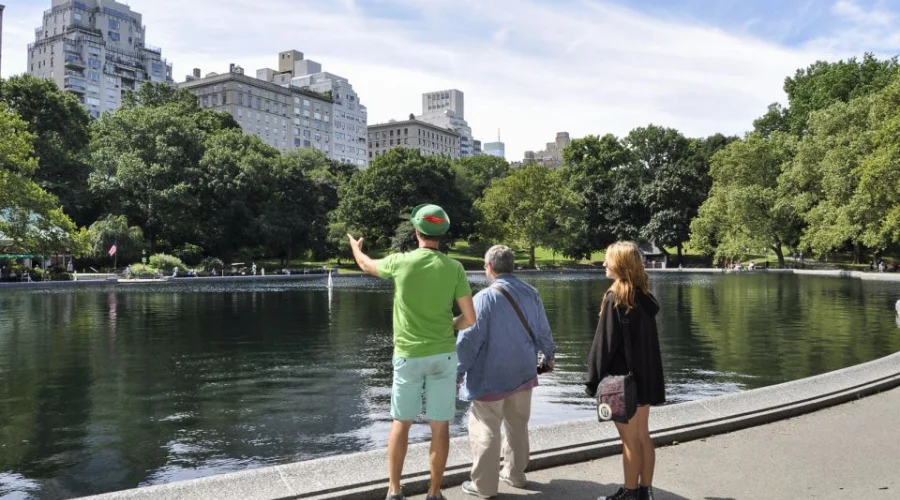 This pedicab tour takes you on an unforgettable Central Park journey to capture iconic moments at renowned locations with the guide explaining their significance to you. You  can visit sites like Strawberry Fields, the Bethesda Fountain, and Bow Bridge to see a blend of diversities of the city. 
---
Harbor Speedboat Tour
Embark on an exciting journey down the Hudson River with licensed U.S. Coast Guard captains. You start at North Cove Marina and enjoy iconic views of downtown and midtown, Empire State and Chrysler buildings, the Brooklyn Bridge, and the Manhattan Bridge. Next, you turn south towards Battery Park and East River. Pass historic sites like the Statue of Liberty and Ellis Island; watch the tugboats, oil barges and the Staten Island Ferry. You will also explore the Brooklyn Boardwalk, Red Hook Terminal and Governors Island.
---
Skyline at Night Tour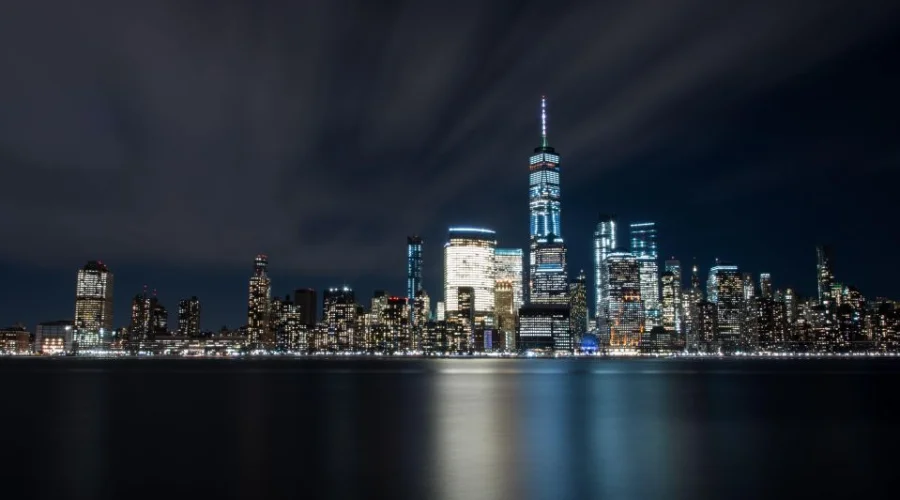 This plan perfectly captures the charm of life in New York city. You visit the Statue of Liberty, Brooklyn Bridge, and Ellis Island to capture perfect pictures of your tour. The Liberty State Park and the Empty Sky Memorial is also included in the package. Next visit the renowned Carlo's bakery and satisfy your sweet tooth. As the sun sets, you get to witness the city's magnificent skyline aglow with dazzling lights that are sure to mesmerize you. 
Conclusion 
New York City is one of the most vibrant destinations in the world. It is so full of life that you will always find a way to make beautiful experiences. You can find countless things to do in the city. There are innumerable tourist attractions, festivals, concerts, etc that you can relish on your trip. Visit the Get your guide website and book fantastic New York city tours of your requirement and get ready to be dazzled by the city. Go on one of the New York City tours that Celebzero recommends and you will definitely fall in love with the city. 
FAQs