Velvet has been a popular choice of material for evening wear since the Middle Ages, and it is still a luxurious fabric that is used in fashion today. Reiss is a British fashion brand that has been creating stylish and sophisticated clothing pieces since 1971. The brand has a range of velvet party dresses that are perfect for any special occasion.
The Reiss collection of velvet party dresses is available in a variety of styles and colors, making it easy to find the perfect dress for any event. From classic black velvet and deep jewel tones to vibrant pinks and reds, the selection of velvet party dresses is sure to have something to suit every taste. 
Reiss's top 5 velvet party dresses
The dresses are tailored to fit the body perfectly, with a selection of silhouettes from fitted to flowy, and some with fitted waistlines to create an hourglass figure. The fabrics used in the construction of the dresses are of high quality, ensuring that they will last for many years.
Reiss also offers a range of accessories to complete the look, including statement jewelry, matching shoes, and elegant clutches and bags. These accessories can be used to add a personal touch and make the look more unique. Whether you're attending a black tie event or just a dinner party, a velvet dress from Reiss is the perfect choice to show off your style and make a statement. If you are planning to buy velvet party dresses. Here are some options that you don't want to miss :
1. Off-Shoulder ribbed dress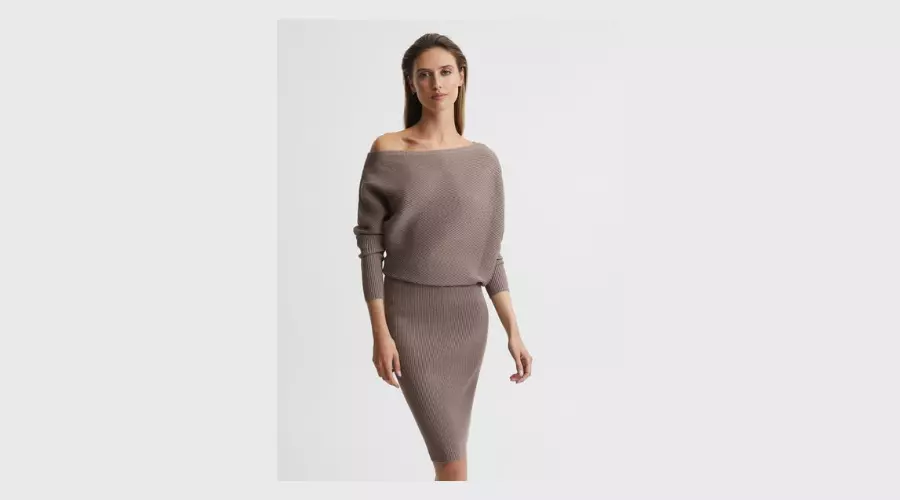 The Lara Off-Shoulder ribbed dress is a stylish and versatile dress that is available on the Reiss website. The dress is designed with an off-the-shoulder neckline, which adds a touch of elegance and femininity to the dress. The dress is made of a ribbed material that provides a comfortable fit and gives the dress a unique texture.
The dress is designed with a slim fit, which hugs the body and accentuates the figure. The dress is also knee-length, making it appropriate for a variety of occasions, from casual outings to more formal events. 
The dress also features long sleeves and an off-shoulder neckline with a wide band, which adds an elegant touch to the dress. The dress is made of a stretchy ribbed fabric that is comfortable to wear and allows for ease of movement.
---
Also read : Evergreen Black Backpacks to Organize Essentials for all your Trips
---
2. Cape one-shoulder maxi dress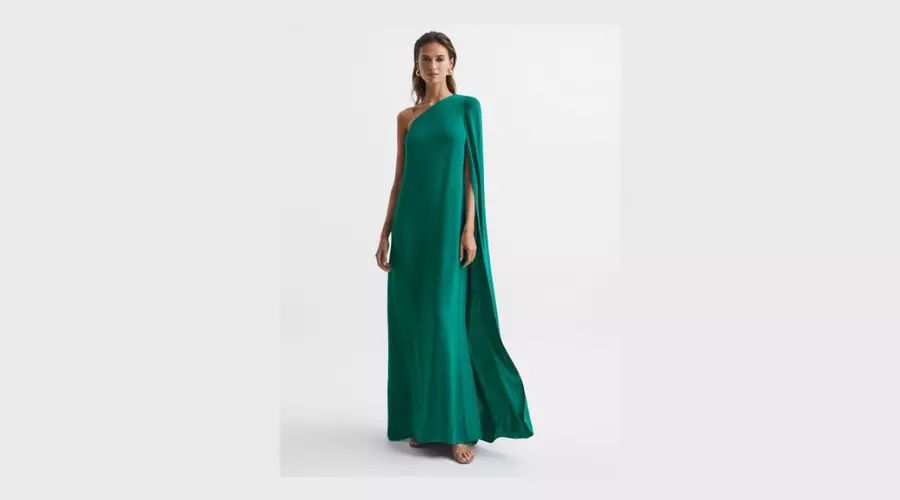 The Cape one-shoulder maxi dress is the perfect look for any special event. The dress is made of a lightweight chiffon fabric that is smooth and light against the skin. The silhouette is a one-shoulder design that features a cape-like overlay that drapes down the arm. 
The dress has a high slit up the front that adds a bit of drama and sex appeal. The bodice is fitted to the waist before flaring out into a full skirt that falls to the floor. The dress has a cinched waist with a belt and a back zipper closure.
This stylish, eye-catching dress is sure to turn heads wherever you go. The one-shoulder design with the cape overlay is flattering on all body types, as it accentuates the waist and emphasizes the curves of the body. The high slit in the front adds a bit of drama to the look, while the full skirt adds a bit of romance and femininity. The belt at the waist also adds definition to the dress.
---
3. Open-back midi dress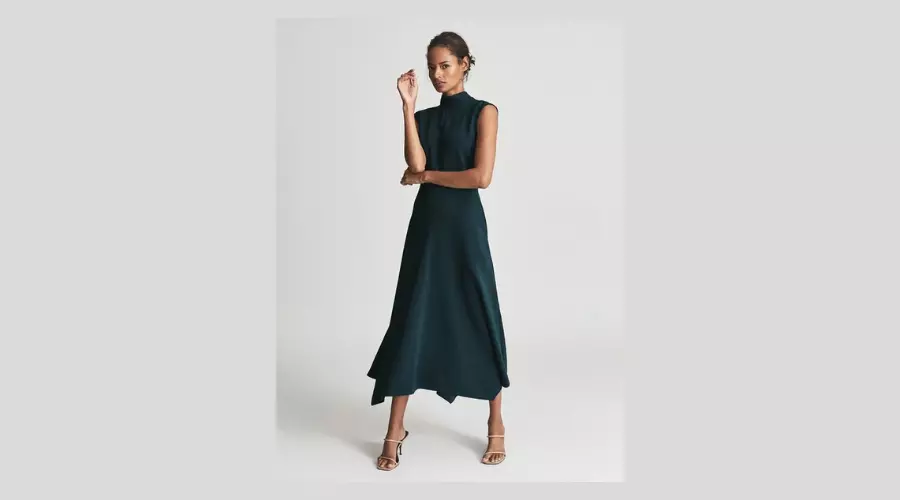 An open-back midi dress is an elegant and timeless piece of clothing that can be used to create a variety of looks. This type of dress is a classic style that can be dressed up or down depending on the occasion. It features a mid-length skirt that falls around the knees and an open back with thin straps or a halter neckline. This type of dress often includes details such as a waist tie, pleats, or ruffles. It can be worn with a variety of accessories to create a unique look.
When it comes to styling an open-back midi dress, the possibilities are endless. For a formal look, pair the dress with a tailored blazer and pumps or heels. For a more casual look, pair the dress with sandals or flats and a denim jacket. A belt can also be used to define the waist and add a touch of glamour. The dress can also be worn with statement jewelry and a clutch for a night out.
---
4. Tatiana Velvet Cut-Out Shoulder Dress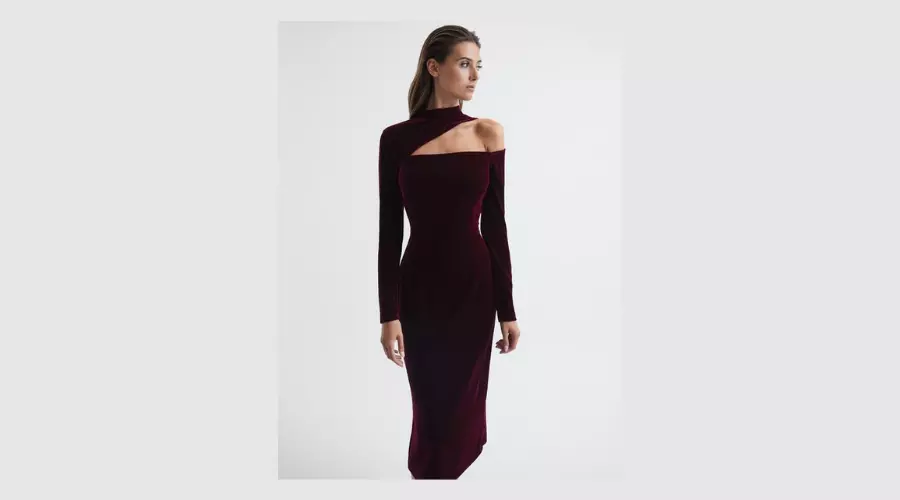 Tatiana Velvet Cut-Out Shoulder Dress is a dress that is made of velvet material and has a unique cut-out shoulder design. You can wear this dress on a special occasion or out for a night on the town. The dress has a deep, v-neckline, with a single-button closure at the neck.
The cut-out shoulder design allows the dress to be worn off the shoulder, or with the shoulder straps in place. The dress features a fitted bodice with pleating at the waist and a full skirt. The skirt of the dress is lined for added comfort and coverage. The dress also features an embroidered hemline for a touch of detail.
The velvet material of the dress is luxurious and comfortable. The velvet fabric is thick and of good quality, making it durable and perfect for special occasions. The dress is a beautiful dark brown color, making it look elegant and sophisticated. The velvet material also has a slight shimmer to it, making it even more eye-catching.
---
5. Knitted bodycon midi dresses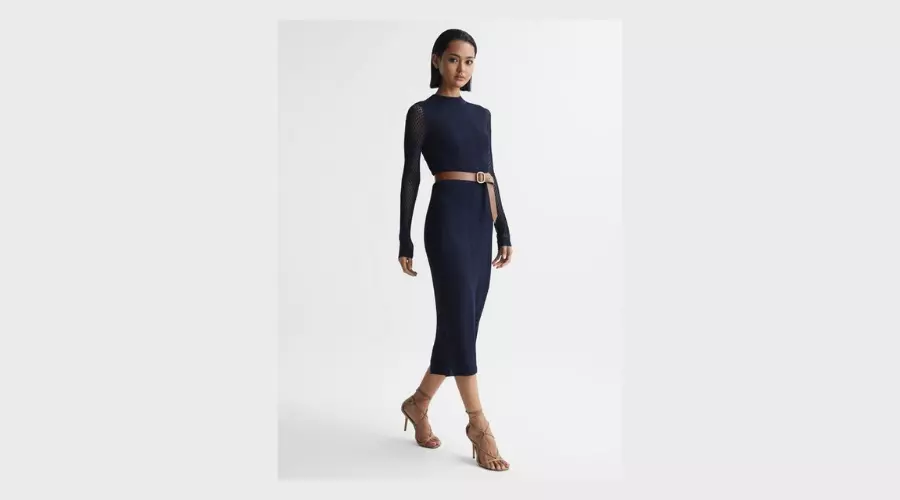 Knitted bodycon midi dresses are one of the hottest trends in fashion right now. These dresses are perfect for any occasion, from casual to formal, and they can be dressed up or down depending on the occasion. Knitted bodycon midi dresses are incredibly flattering, and they come in a variety of styles and colors that can make any outfit look amazing.
Knitted bodycon midi dresses are made from a knit fabric that is designed to hug your body and show off your curves. The fabric is usually stretchy and form-fitting, and it looks great on all body types. The length of the dress typically falls to the mid-calf, and it often features a cinched waist and a scoop neckline. This type of dress is also usually quite figure-hugging, which is why it is so popular.
---
Conclusion 
The velvet party dresses from Reiss are designed to be timeless and sophisticated. With a selection of colors and styles, there is something for everyone. Whether you're looking for a classic look or something more modern, the Reiss collection has something to offer. For more information about fitted velvet dresses or blue velvet party dresses visit the official website of Celebzero.
FAQ's