Black backpacks never go out of style. Whether professional, formal or even casual, black backpacks suit almost every occasion. Fortunately, with the trending styles and flexible options available, one can opt to travel in comfort and style. Whether you're on your way to work, college, a trip, or even a simple day out with friends, there is a backpack to fit every need. HSN offers some of the most brilliant options for black backpacks based on your liking, with uniquely-styled designs to offer backpacks that are beyond just comfortable. Trend, flexibility, efficiency, and effortlessness are some of the characteristics that these top 5 black backpacks from HSN have:
Top 5 Black Backpacks By HSN
1. Baggallini 3-In-1 Convertible Backpack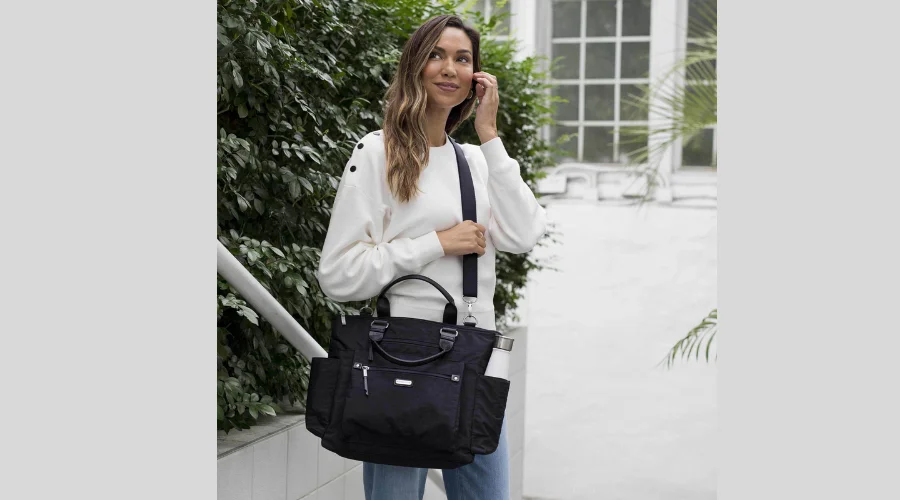 Whether you want something simple, black and bold, or a charming printed black on your backpack, you cannot miss the Baggallini 3-in-1 convertible backpack. Designed for ease of use and style, you can use this bag as a backpack, a handbag, and even a purse. With different options available, this is one of the water-resistant black backpacks and is ideal for work and regular travel. There are 6 card slots, 3 main compartments ensuring space to place all your belongings, and exterior pockets to put all your smaller belongings quickly pulled out. That's not all. The 3-in-1 convertible from Baggillini also has metallic handles and more to ensure durability with class and style. There is also an interior key loop and a 1-year limited warranty, so you know you're making the right choice. If you're looking for a more poise yet a bold option, you can't go wrong with the Baggallini 3-in-1 convertible backpack. Find a safe space for all your belongings with this black backpack.
Price: $130
---
2. Co-Lab Julie Backpack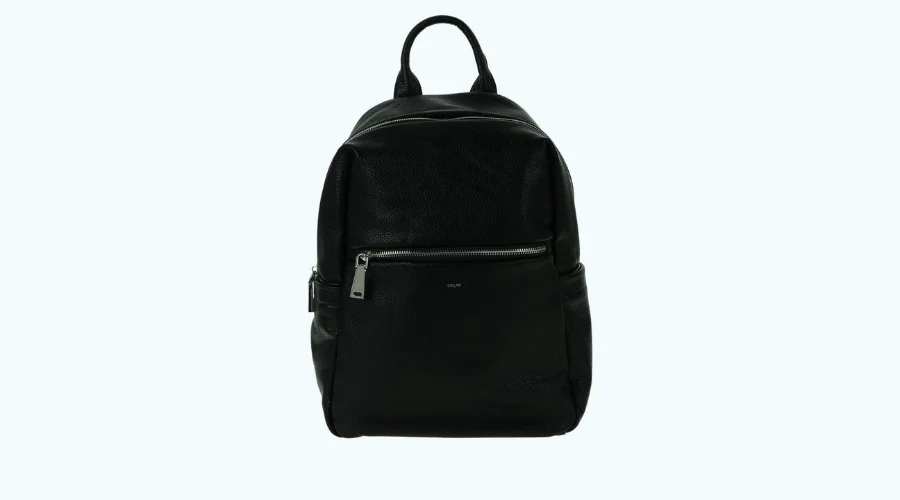 If you're big on durability, efficiency, and a to-go backpack that can manage all your belongings, big and small, as well as last-minute, the Co-Lab Julie black backpack fits this description best. Designed to suit all uses be it students, work, or even regular everyday use, this is one of the black backpacks that is a solid blend of confidence and fashion. The backpack is made from faux leather, giving that bold finish with its elegance and sleek straps, and adjustable buckles. With 7 pockets to fit everything you require, from a day at college to a week's trip, the Co-Lab Julie backpack has front, back, top, and side zips, making utility much easier. The best part about this black backpack is its outer look combined with a handle at the top and a flat bottom, so handling it doesn't become a hassle when it is everywhere but on your back. If you're looking for convenience and style in a good deal, this black backpack is the perfect pick.
Price: $63.42
Also read : Best Wooden Bed Frame To Add A Unique Look To Your Bedroom
---
3. Travelon Anti-Theft Classic Backpack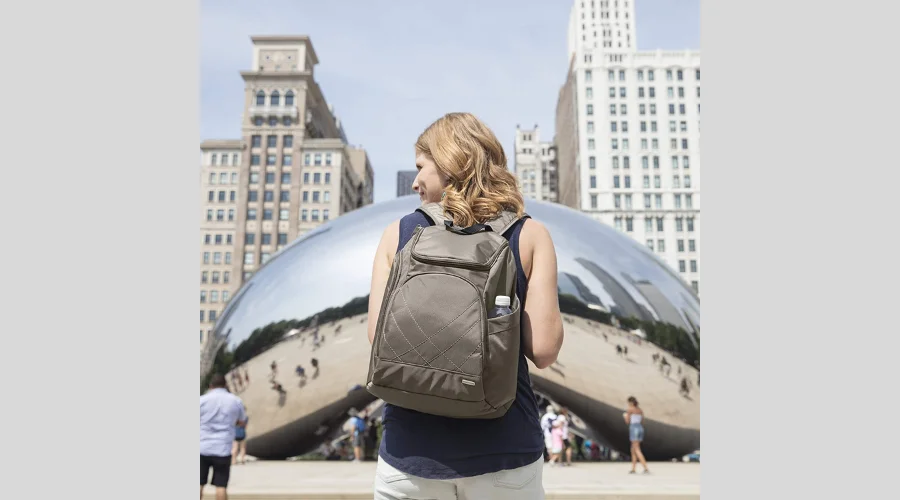 If you're worried about documents, personal belongings, and so many other important items that you carry around maybe every day or perhaps on a trip, the Travelon Anti-theft classic backpack is just for you. As the name suggests, this backpack is designed to avoid theft of your items and protect your belongings wherever you go. If you're traveling, trekking, or even happen to leave your backpack for longer hours, you may want to consider this backpack. The best part about this backpack is its chain link feature and locking zipper options to give you the utmost security when leaving your belongings. That's not all; other hidden features like organized compartments, interior pockets, and more are also hidden. Apart from that, you don't have to worry about cramming up all your stuff for security; the Travelon backpack has you covered!
Price: $92.50
---
4. Body Glove Camino Waterproof Roll-Top Backpack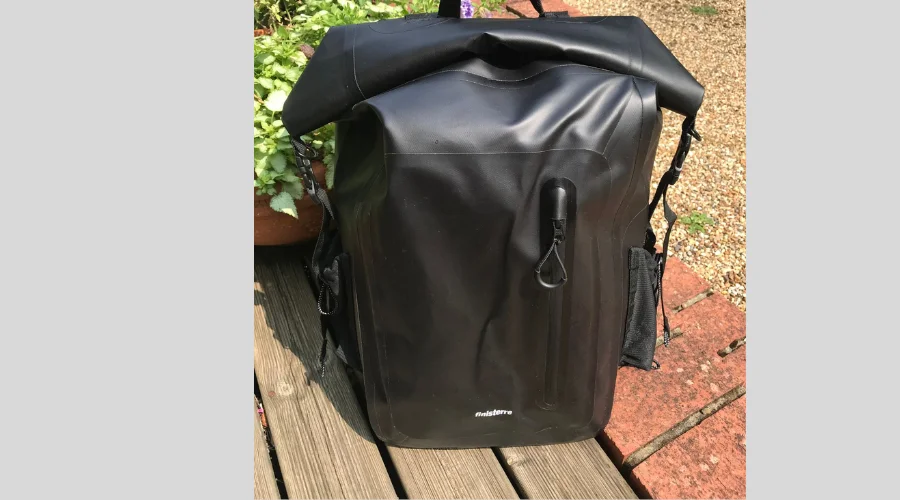 This is the ultimate traveler's backpack. Hikers, trekkers, and others of the like, the Body Glove Camino Backpack is bound to be one of your favorite options. To go with the highlights that define the Body Glove Camino, this backpack is waterproof, which means you can enjoy most outdoor exploring and adventures without worrying about watery hazards. Moreover, it is a roll-top backpack that allows you to make the backpack more comfortable and efficient to carry around when you have lesser belongings to carry. You cannot miss the solid black material that gives this backpack not only its water-resistant ability but also its trendy and sporty style. In addition to this, this black backpack also has exterior pockets and adjustable shoulder straps for comfort while you're out on your adventure.
Price: $180
Also read : Top 5 Low Light Houseplants On Baldur-Garten
---
5. Baggallini Naples Convertible Backpack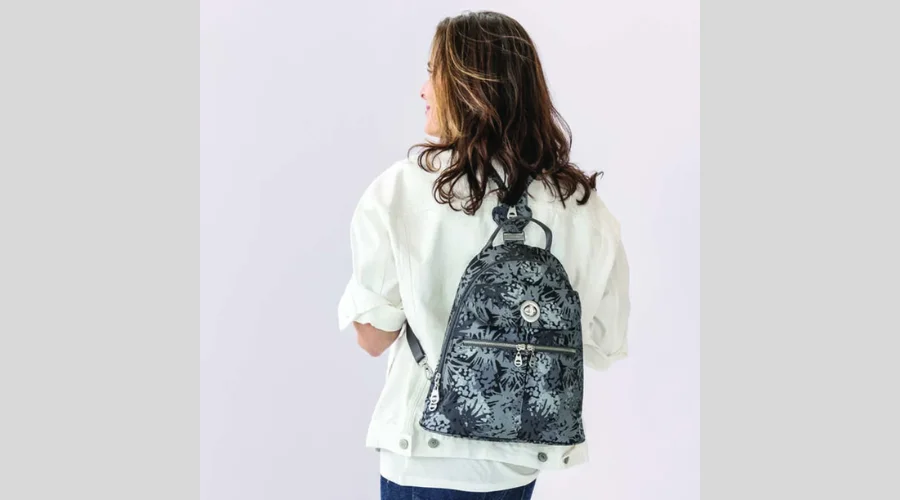 The perfect definition of something simple yet stands out is the Baggallini Naples Convertible Backpack. This backpack's greatest advantage is its ability to customize itself into a sling bag when you want. Organized interiors, a quick-accessible phone socket, and more are featured in this backpack. This is a convenient option for those who prefer accessibility and are bound to use the backpack regularly. This adds class to your everyday style, and the convertible feature allows you to choose whether it's gonna be a sling or backpack day. This is one of those black backpacks that come under the comfy and cool category with its imported make and water-resistant, lightweight design.
Price: $110
---
Conclusion 
Backpacks black can be more than regular and boring, and HSN offers plenty of options to suit your style and use. Check out more options on HSN. Celebzero has all the tips, suggestions, and information about black back packs you need to hype your style and pick from only the best so stay connected!
FAQ's