Stan Smith Shoes have made their place in the world of sneakers with their iconic design, minimalist silhouette, and perforated stripes. Made with premium materials, the footwear offers durability and comfort, so you can go all day without hurting your feet. Moreover, they offer both a formal and a casual look when styled right, making them an amazing investment to make.
What are the Benefits of Wearing Stan Smith Shoes?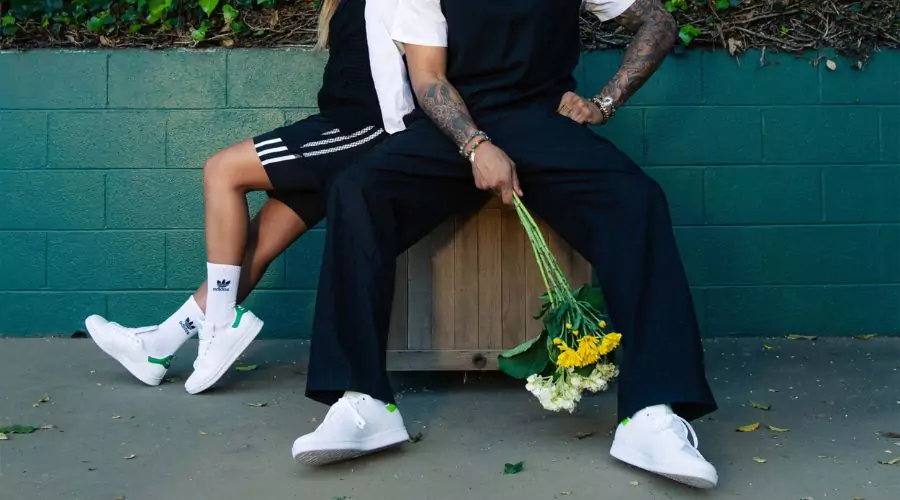 Wearing Stan Smith Shoes comes with various benefits that individuals can enjoy-
1. Iconic Design
With a coloured heel tab and three perforated stripes on both sides, Stan Smith shoes hold a distinctive design that will probably never go out of fashion.
2. Versatility
You can easily pair them with a wide array of outfits, as they look amazing on both casual and formal outfits, making them suitable for every occasion.
3. Comfort
Stan Smith shoes are known for providing comfort with a cushioned insole and a supportive outsole, allowing customers full-day comfort.
4. Durability
Made with top-quality materials like premium leather, Stan Smith shoes are renowned for their durability, making them a long-term investment.
5. Wide Range of Options
Stan Smith shoes offer a wide range of selections, with various colour and size options to pick from. So, you can easily choose your favorites. 
How to Care for Stan Smith Shoes?
Here are some tips and tricks to protect and care for your Stan Smith classic sneakers-
1. Regular Cleaning
Wipe your shoes with a clean, damp cloth regularly to remove any dust or dirt stains. For stubborn ones, you can even use a mild soap or a sneaker cleaner, and they will instantly make your sneakers look as good as new again.
2. Removing Insoles and Laces
Remove the insoles from the shoes to air them out separately. This will help prevent any odour or moisture buildup in the sneakers. Also, remove the laces and wash them distinctively. You can even replace them with new laces for a clean look.
3. Stuff with Paper
When you are not wearing your Stan Smith Shoes, stuff them with white paper or shoe trees to help maintain their shape. If there's any moisture in the sneakers, this plain white paper might even soak them and leave them refreshed.
4. Leather Care
For sneakers that come with an upper made of leather, caring for the fabric is very important. Consider applying a leather cream or conditioner to keep the leather fresh and prevent it from creasing or drying out.
5. Storage
When it comes to storing the stylish Stan Smith shoes, find a cool, dry place away from direct sunlight so as not to ruin them. Keep them in a box or container away from heavy objects, as this can distort their shape.
6. Protect from Moisture
Avoid wearing your Stan Smith shoes in heavy rainfall or bad weather, so they don't get wet and damaged. Even if they did get wet, dry them properly at room temperature and avoid using any artificial heat sources so as not to wither them away.
What are the different types of Stan Smith shoes available?
1. Stan Smith's Original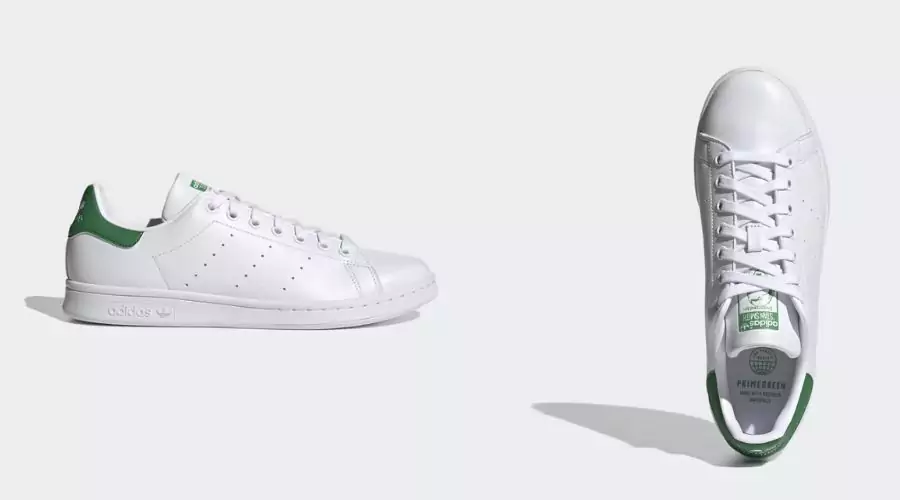 For those who are looking for classic Adidas Stan Smith shoes, these White sneakers with green accents are a sure-shot investment. The casual tennis shoe for daily use is one of the most famous and best-selling lifestyle shoes to own.
The minimalistic design with the white leather upper and a green heel tab with the Adidas Stan Smith logo on it and the portrait detailing of the tennis player himself make it an intriguing article. A classic white rubber sole and perforated three stripes on the sides give the shoe a stunning look, and you can nab the item at a starting cost of £85.
---
2. Stan Smith Pride RM Shoes
The Stan Smith Pride RM Shoes, being an iconic edition offered by Adidas x Rich Mnisi Pride Collection, shows its inclusivity and diversity towards its customers. The signature details of these Stan Smith shoes, accented with bright-coloured eyelets, offer a timeless and true appeal to the footwear. 
This pair is a rare find that celebrates the LGBTQ+ community with a stunning design. Available in off-white and core black shades, along with numerous UK sizes available from 3-13.5, this article costs around £85.
---
3. Stan Smith Lux Shoes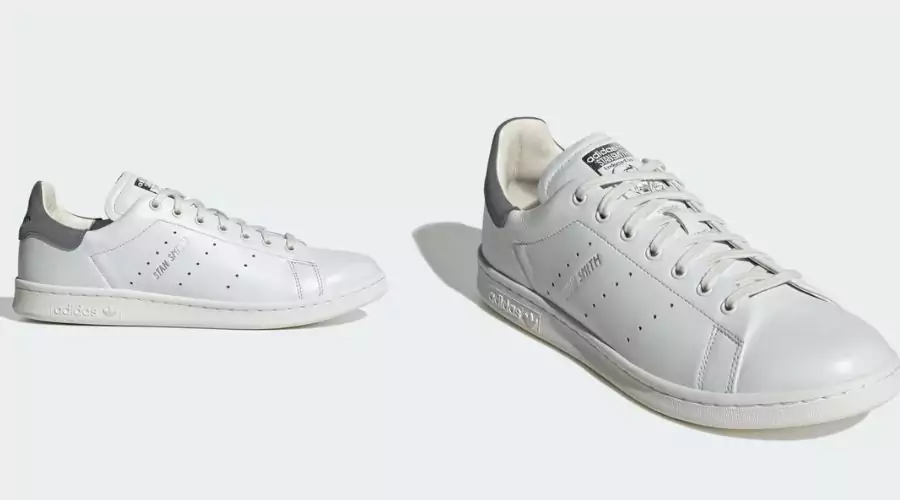 With a thick, buttery soft leather, this Stan Smith Lux Shoes is a timeless investment. The pair comes in an overall off-white shade with grey accents that are made to look and feel luxurious and rich when walking. 
The elegant-looking sneakers have a flat rubber sole and lace-up fastening, so your feet feel comfortable while wearing them, possibly all day long. You can find the item on Adidas's website with a starting cost of £100 and can select from a range of sizes from UK3-13.5 to choose from.
---
Conclusion
If you are looking for classic Stan Smith shoes, there's no better website than Adidas's original portal. With a wide range of footwear available on the platform, you can easily take your pick and roam around all day in your favourite Stan Smith shoes and stylish outfits. For more information, visit Celebzero.
FAQs