As the summery vibes take over, it is time to update our style! And what is an outfit without good
shoes? An ideal option for you can be the- Adidas Forums. They are comfortable and a perfect outfit adornment. Entrenched in the 80s culture, they are still as promising as ever and have kept their charm and shine. Even now, Adidas Forums are one of the most desirable and pursued sneakers of the Adidas shoe portfolio. Keep reading to find out some of the best Adidas Forum options! 
Why choose JD Sports? 
The JD Sports website is well customized and is created to cater to varieties of shoes.  From daily wear to sporty, monochrome or colorful. The outstanding shoe collection on the website corroborates their excellent standards and the consideration they have in fulfilling the needs of their customers. Today, we'll introduce you to the top Adidas Forum shoes that can be a perfect companion on your outings! The top Adidas 84 forums you need to check out!
1. Adidas Originals Women's Forum 84 Low Trainers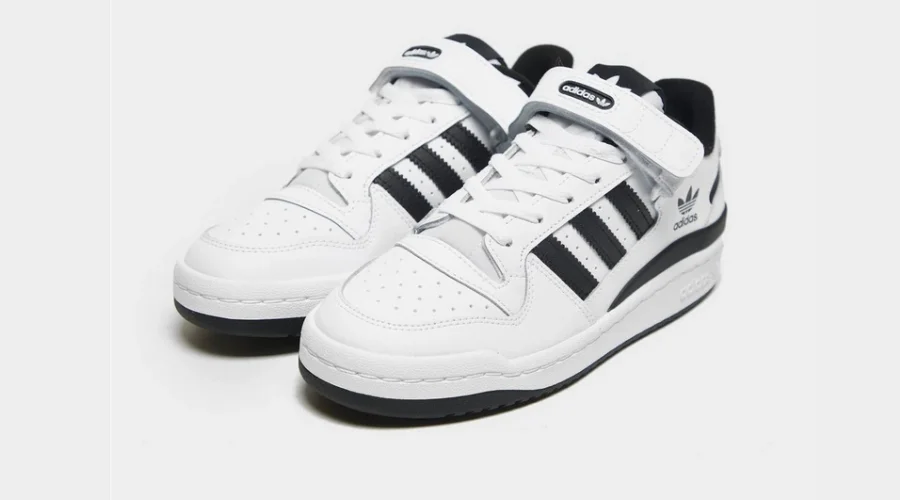 Get comfortable with these Adidas Original: Women's Forum 84 Low Trainers. Made from 100% leather, they keep your feet sweat-free and cool. The shoes are white with a flush of black, keeping them ever ready and an excellent go-to for casual wear.The chunky heels make these forum shoes desirable for convenient outings and the cushioned midsoles provide a supportive and cozy base for the feet. Finally, the look is completed with a black trefoil Adidas logo on the side.
---
2. Adidas Originals Forum 84 Low AEC Shoe blue and black
The Adidas Original Forum 84 Low AEC shoes are created with utmost care and consideration of the environment. Made from recycled waste and materials, these Adidas Forums are eco-friendly. Designed with a black and white tone they are made more enticing by adding a yellowish tinge on the corners. The forums are fitted with a strap which is adjustable and thus assures a proper fitting
---
3. Adidas Originals Cozy Forum 84 Low Shoes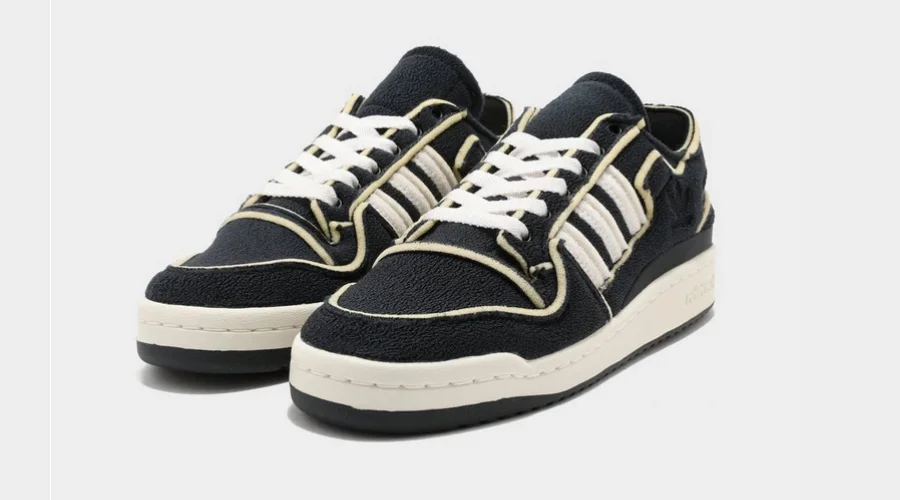 These Adidas Forum 84 are just the right fit for a casual day out or a quick evening stroll.    Built with textile materials, Use these forums to adorn your outfits and look more chic and trendy.
---
4. Adidas Originals Forum Bold Stripes Femme
 Make a statement and step into your power as you wear the Forum Bold Stripes Femme   shoes. Keeping in touch with their roots, these shoes are similar to the original 1984 Forum model. Its rubber wedge outsoles help increase flexibility and increased grip. The  shoes are fully white in color and engraved with a trefoil logo on the side.
---
5. Adidas Originals Forum Mid Shoe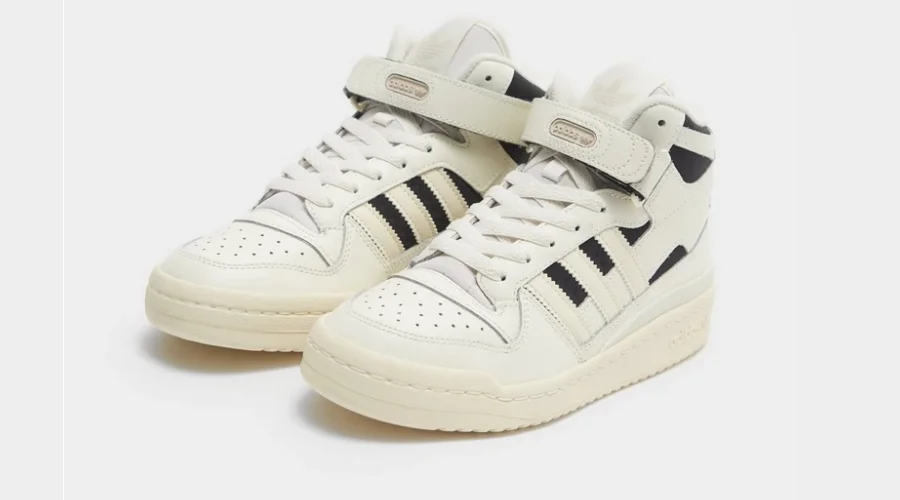 Considered as the ideal casual wear shoes since the 80s, these Adidas Original Forum mid-shoes are most suitable for wooden floors. Be bold and elevate your confidence as the magic of the groovy 80s penetrates your spirit. Designed with leather and nylon, these forums offer a promising and comforting experience. On top of that, the black and white Adidas stripes affirm the cool-casual look.
---
How to style Adidas forums 
Adidas forums are convenient and easy to style. Stay up to date on your fashion game and keep looking glamorous. 
1. With a jeans and T-shirt pair
Adorn your casual jeans and t-shirt outfit with these stylish sneakers. 
2. With dresses
We don't always need sandals to pair with dresses! Shoes are also a perfect addition to such outfits. 
3. With oversized fits 
Oversized fits and sneakers are an ideal combo. Whether it's a printed colorful oversized shirt or baggy cargo pants, wearing sneakers complement such outfits. 
4. Crop Top and Bell Bottoms
This cool combination is a classic way to look chic and elegant! A fresh pair of forums is an amazing embellishment and will enhance the outfit! 
5. With shorts
Whether it is denim shorts or sports shorts, Adidas forums will be a great add-on to the laid-back look.
These are just a few options! There are endless ways to style your forums and you can do it however you find comfortable! 
Conclusion 
The Adidas Forums are easy-to-wear, classy shoes. They pair up well with various outfits and add to your style. They are durable, easy to maintain and wear. Upgrade your summer style and include these new additions in your wardrobe! The JD Sports website provides a total of 18 different forums (Women and Men both included). For more information visit the celebzero website. 
FAQs