In recent years, the world of digital photography has seen a paradigm shift, with mirrorless cameras gaining immense popularity among both amateur enthusiasts and professional photographers. Leading the charge in this revolution is Sony, a brand that has consistently pushed the boundaries of innovation in the imaging industry. Sony's mirrorless cameras have set new standards in terms of performance, portability, and image quality, making them a favorite among photographers worldwide. In this blog, explore with Celebzero the key features of Sony's mirrorless camera, and the best Sony mirrorless cameras.
Key features of Sony mirrorless cameras 
Full-Frame Sensors: 
Sony's mirrorless cameras are known for their full-frame sensors, which provide exceptional image quality, better low-light performance, and increased dynamic range, allowing for stunning details and rich colors in images.
 2. Advanced Autofocus System: 
Sony's advanced autofocus system combines phase-detection and contrast detection, delivering fast and accurate focus, even in challenging conditions. Real-time Eye Autofocus and Real-time Tracking are standout features that ensure sharp focus on subjects' eyes or moving subjects.
 3. In-Body Image Stabilization (IBIS): 
Many Sony mirrorless cameras feature IBIS, which stabilizes the sensor to compensate for camera shake, enabling photographers to shoot at slower shutter speeds and produce sharper images.
 4. High-Speed Continuous Shooting: 
Sony mirrorless cameras offer impressive burst rates, allowing photographers to capture fast-moving subjects with precision. Some models can shoot at speeds of up to 20 frames per second or even faster.
 5. 4K Video Recording: 
Sony mirrorless cameras are renowned for their outstanding video capabilities. They can record 4K video at various frame rates, offering professional-grade video quality for videographers.
 6. Electronic Viewfinder (EVF): 
Sony's high-resolution electronic viewfinders provide real-time previews of exposure, white balance, and other settings, offering an accurate representation of the final image and aiding in composition and adjustments.
 7. Silent Shooting: 
Many Sony mirrorless cameras offer a silent shooting mode, allowing photographers to capture images without the sound of the shutter. This feature is useful in quiet environments or when discretion is necessary.
 8. Weather-Sealing: 
High-end Sony mirrorless cameras often come with weather-sealing, protecting them from dust and moisture, making them more durable and suitable for challenging shooting conditions.
 9. Customization Options: 
Sony mirrorless cameras offer extensive customization options, allowing users to assign specific functions to buttons and dials based on their shooting preferences, enhancing efficiency and ease of use.
 10. Wireless Connectivity: 
Built-in Wi-Fi and Bluetooth connectivity enable seamless wireless transfer of images and videos to smartphones, tablets, or computers for quick sharing or remote control of the camera.
Top 5 Sony mirrorless cameras to unleash your creativity
Sony A7 IV Body

Sony A7 IV Body | celebzero
The Sony A7 IV mirrorless camers is a dream come true for passionate photographers and videographers alike, offering a feature-rich experience that unlocks creative possibilities. Its 33-megapixel full-frame sensor with excellent light sensitivity ensures high-quality images in any situation, even low-light environments. The inclusion of backlight technology further enhances image clarity and sharpness. The camera's advanced color technology and various creative modes allow users to capture stunning, color-accurate photos and videos, empowering them to express their unique style with ease. Whether capturing stills or shooting videos, the Sony A7 IV Body is a powerful and versatile tool that elevates the art of photography and videography to new heights.
---
 2. Sony A7 III + 50mm f/1.8
The Sony mirrorless camera A7 III paired with the 50mm f/1.8 lens is a powerful combination that allows you to effortlessly capture professional-level photos. The lens's fixed focal length of 50mm makes it versatile for portrait, product, and landscape photography, ensuring stunning results in every scenario. Its lightweight and compact design makes it easy to carry around, allowing you to seize every photo opportunity without any hassle. With the camera's light-sensitive full-frame sensor, you can confidently shoot in various lighting conditions, producing bright and razor-sharp images with exceptional detail.
---
 3. Sony A7C Body Black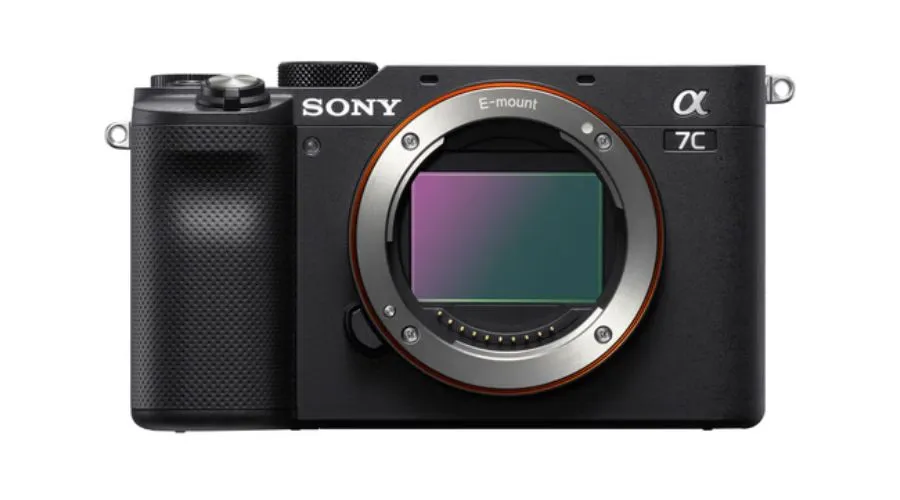 The Sony A7C Black is a game-changer for advanced and professional photographers and videographers who value portability without compromising on performance. Its compact and lightweight design makes it an ideal companion for frequent travelers. The camera boasts a light-sensitive 24.2-megapixel full-frame image sensor, delivering stunningly detailed images with impressive dynamic range. Additionally, the A7C excels in video recording, offering sharp and stable 4K videos at 30 frames per second. The rotatable touch screen further enhances usability, allowing photographers to capture shots from challenging angles and enabling vloggers to record themselves with ease.
---
 4. Sony A7 II + FE 28-70mm f/3.5-5.6 OSS
The Sony A7 II is a versatile mirrorless camera designed for advanced photographers, offering a wide range of creative possibilities. Paired with the 28-70mm lens, it becomes a versatile tool for capturing stunning portrait, landscape, animal, architectural, and various other types of photos. The standout feature of this model is the addition of 5-axis electronic image stabilization, which breathes new life into older, unstabilized lenses, providing users with enhanced stability and sharpness in their shots. The Sony A7 II is a camera that delivers exceptional performance and is a favorite among serious photographers who value versatility, image quality, and reliability.
---
 5. Sony A7R III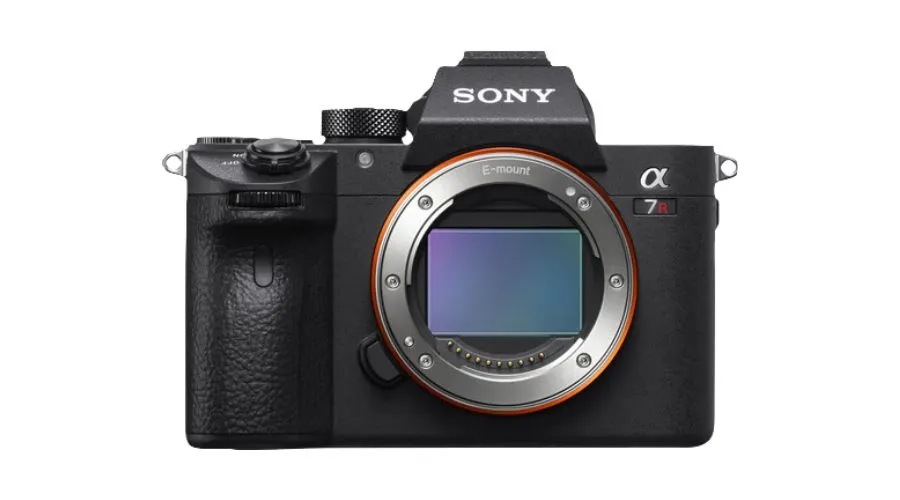 The Sony A7R III is a top-tier mirrorless camera designed for professional photographers seeking speed and unrivaled image quality. Equipped with a back-illuminated 42.4-megapixel CMOS sensor, it allows photographers to capture sharp and highly detailed images. Even when printing these images in large sizes, the pixels remain virtually invisible, ensuring stunning clarity and resolution. The camera's impressive dynamic range, reaching up to 15 stops, enables photographers to achieve clearer shots with exceptional detail, even in challenging low-light conditions. The Sony A7R III is a reliable tool for professionals who demand excellence and innovation in their work.
---
Conclusion
Sony mirrorless cameras on Coolblue have undeniably transformed the world of photography. Their commitment to innovation, cutting-edge technology, and user-centric design have set a new standard for the industry. Whether you are a professional photographer or an enthusiast, Sony's mirrorless cameras offer a versatile and powerful solution for capturing exceptional images and videos. With Sony's unwavering dedication to pushing the boundaries of imaging technology, the future of mirrorless cameras looks incredibly promising. For more information on the new Sony mirrorless camera visit Coolblue and the official website of Celeb Zero.
FAQ's