One of the finest collections of casual and sports shoes that anyone should have is Nike Huarache. This is one of the finest shoe lines produced by Nike. This design shoe was first released in 1991. The shoes became quite popular because of their classic design and distinctive features. One of the shoe's distinctive features includes the neoprene inner sock that hugs the foot which provides a snuggly and comfortable fit. The shoe was designed by Tinker Hatfield who is said to have been inspired by neoprene booties worn by water skiers. 
The shoe's unique design that provided extreme sportive comfort also got its way into the basketball courts and the street fashion style, earning an iconic status among the wearers. For years the Nike Huarache has been evolving in many astonishing styles and designs. They are now both excellent shoes for indoor sports activities and outdoor for matching up with casual oufits. 
If you are looking for a new collection of shoes to add to your wardrobe this season, DTLR is the right platform for you. With DTLR, you can find new designs and the latest shoe collection for kids as well as adults.   
Nike huarache as Christmas gifts 
We know that the festive season is just around the corner. There are many things that we can send as gifts to our loved ones. But the DTLR collection of Nike huarache shoes is what will make your gifts memorable. They are excellent gifts for kids and adults. Something that they will love no matter whether they are a fan of Nike shoes or not. They are definitely the best gifting option this season. 
Top Nike huarache shoes to buy this season on DTLR
1. Mens Nike air huarache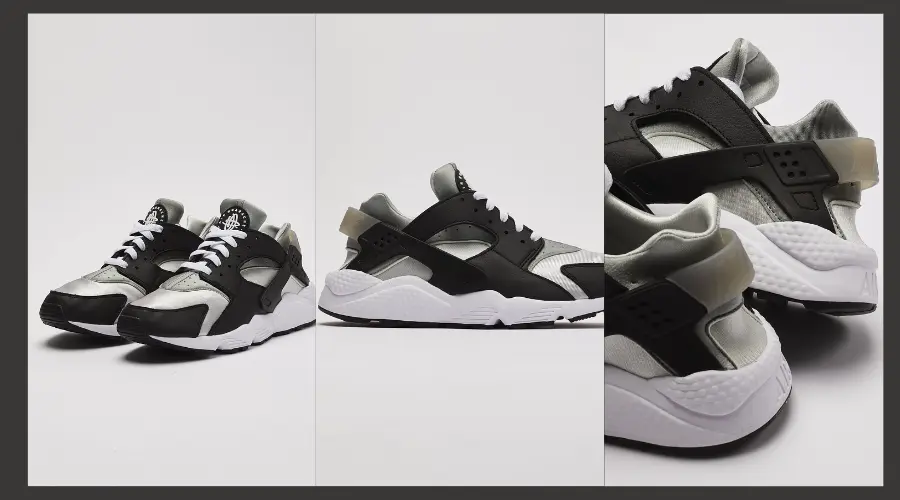 The shoes that speak volumes to your style and comfort! Check out this amazing Mens Nike air huarache! This is a classic shoe for men who are looking for extreme comfort with timeless shoe designs. The shoe will not only hug your feet but make you feel like you're walking on a cloud every time you wear it. Thanks to neoprene-like fabric that not only ensures comfortable wear but zero colour fading. The overlays are made with high-quality leather. The lacing style is traditional and the midsole is made from durable foam. The outsole rubber also provides excellent traction. 
2. Women Nike air huarache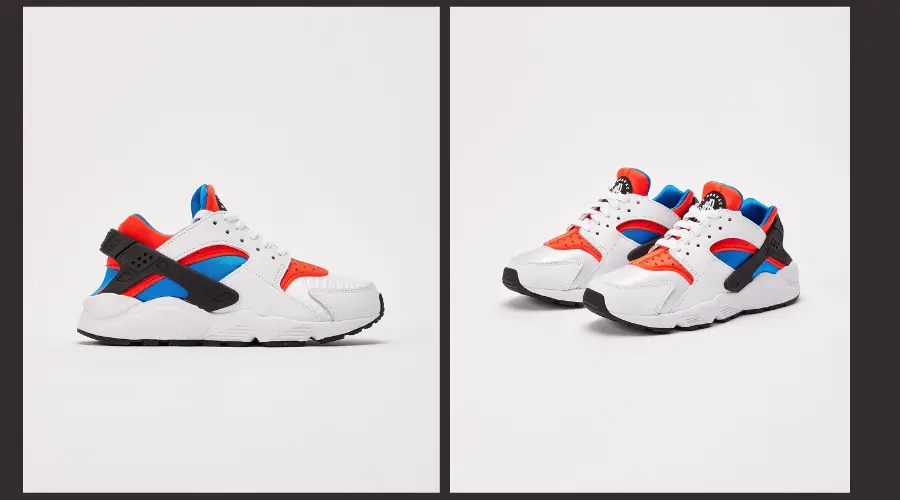 For women's shoes, this is an excellent colourful shoe option. You can wear them for any outdoor activities. The shoe does not only look attractive but also is great on any casual outfit. The blended three colours, black, red, and blue are the distinctive features of the shoe. 
Apart from designs, the soft leather accents and the upper mix of super-breathable leather are extremely durable with zero colour fading. The low-cut collar and bootie-like construction also enhance the look of the shoes, keeping the style sleek and fresh. Perfect to match them with any casual outfit, the Women Nike air huarache is your best pick. 
3. Boys Nike air huarache run toddler 
Your boys deserve something special. This Nike air huarache is the best Nike shoe for toddlers and kids. The shoe comes with an excellent track staple design which makes it durable for everyday wear. The shoe comes with a phylon midsole (lightweight cushioning), and a rubber outsole for maximum traction. The shoe will keep the feet comfortable. Even with frequent runs and jumping, the shoe does not compromise on comfort.
The signature details also pay tribute to Tinker Hatfield's 91 original. So your toddler is definitely wearing an iconic shoe. Overall the fit is dynamic and super easy to take off and easy to put on. This is a must-buy shoe for parents to gift their kids this Christmas. 
4. Mens Nike air huarache run 
Best way to keep your style enduring with casual shoes? It's definitely the Mens Nike air huarache run shoe! The style and design need no introduction. Something that every man will cherish forever. Impeccable design and uncompromising comfort will leave you speechless. It's one of those shoes where you can pair up any casual outfit. The shoe that will stay timeless in your wardrobe collection.
This shoe can also be a great gift option this Christmas. This will be a gift that they will cherish for years. 
5. Mens Nike air flight huarache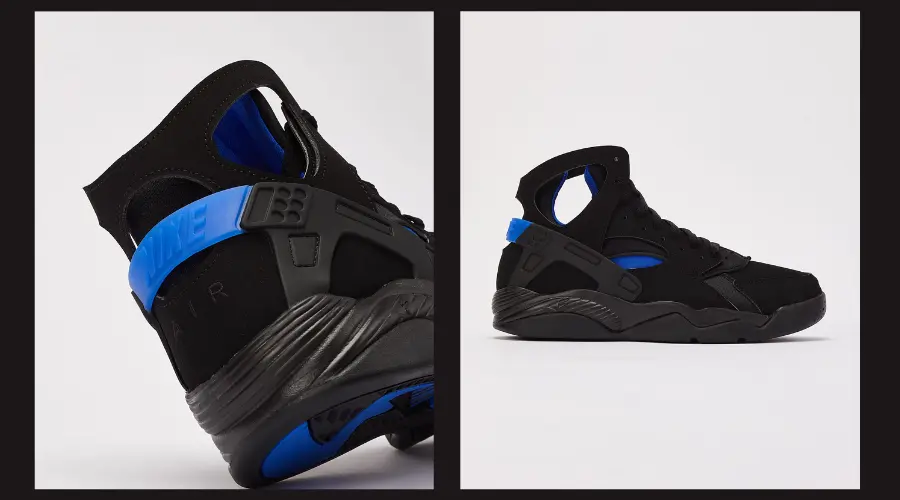 For those who are looking for a Nike huarache black, these are the best Nike huarache shoes. It's a new arrival in the latest style. The design of the shoe also marks a trendy style that all men would love. The shoe is considered to be a triumphant return for Nike huarache shoes. 
The classic distinctive collar cut-outs with the iconic Aiir logos take you back to the 90s. The 1992 classic satiates design that brings back your nostalgic cravings for the early styles. The lacing is still traditional style but the outer layers are made from high-quality material. The foam midsole provides extra cushioning. Stay iconic without having to compromise on your look. Pair them with cargo pants and a shacket to complete the look. 
---
Also read – Men's Weightlifting Shoes: Which Pair To Choose From?
---
Conclusion 
These are only the highlights of Nike huarache shoes. If you are looking for more varieties of style and colour selections check out DTLR.  The best thing about shopping for these high-quality shoes on DTLR is that they are on high discounts now! Make sure you don't miss out on this opportunity. For more information, visit CelebZero. 
FAQ's