Men's Casual Jackets have always had that casual yet smart look, that always just hits at the right spot.  A well-chosen jacket can become the focal point of your outfit, adding an altogether dash of personality to your overall look. Choosing the top men's casual jackets, however- is incredibly difficult; especially with so many things to look out for.
One size does not fit all, and the same holds true for jackets. Then, there is the dilemma of the many fabrics and styles that come in incredible hassle.
But fret not, in this blog, celebzero will talk about what the top men's casual jackets can do for you, and pick out some of the best items for men's casual jackets for you to elevate your style this cold season.
The Versatility of Men's Casual Jackets
Men's casual jackets span a spectrum of fabrics and designs, offering a plethora of options for every taste. Denim jackets, with their rugged charm, have seamlessly transitioned from rebel icons to mainstream must-haves. On the other end, leather jackets exude a timeless coolness that effortlessly elevates any ensemble.
The beauty of the top men's casual jackets lies in their seamless transition from day to night. Layered over a simple tee for a laid-back afternoon or paired with a crisp shirt for a sophisticated evening look, these jackets effortlessly bridge the gap between casual and formal.
However, while style is paramount, functionality is equally crucial. Modern casual jackets often integrate advanced fabrics, such as water-resistant materials and breathable linings. This not only ensures comfort but also equips the wearer to face unpredictable weather conditions.
Top Picks For Men's Casual Jackets
1. PUMA Melo Clyde Jacket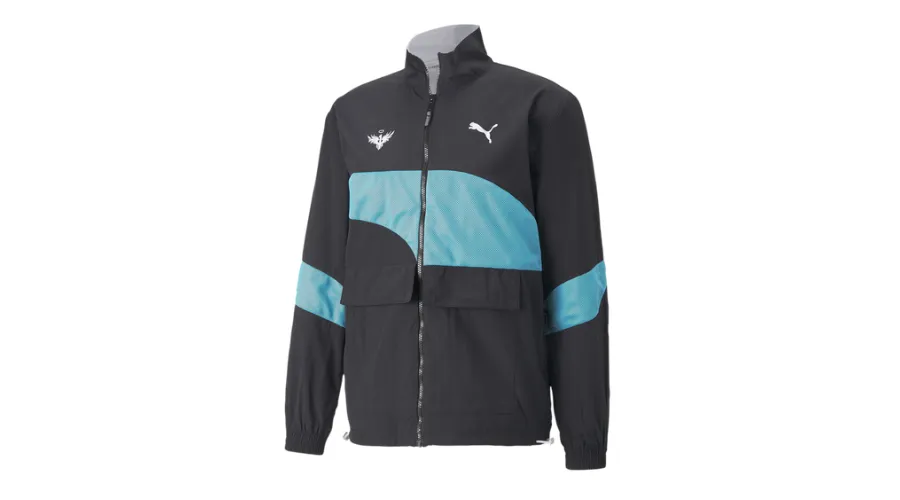 The PUMA Melo Clyde Jacket is inspired by the momentous legacy of basketball legend Walter "Clyde" Frazier. It features a retro-inspired look with catchy color blocking which gives you quite a spirited and lively look. The dryCELL moisture-wicking technology gives you a dry and comfortable feel throughout the day. The bungee drawcords at the hem of the jacket offer you a flexible and adjustable fit, while the full zip closure and the stand-up collar offer you a cool look.
2. CSG Wellwood Flight Jacket
This snug and warm jacket has a 100% nylon satin composition which gives it a very rich and sophisticated look. The regular fit of the jacket gives you a cool and casual look, while the diamond quilting pattern offers you ultimate comfort. The cuffed ribs on the wrist lock in warmth and do not allow the chilly breeze to pass through, while the waistband helps maintain a snug and comfortable look.
3. Timberland Youth Culture AOP Anorak Jacket
This distinct all-over print of multicolored tie dye is peak youth fashion in 2023. The anorak jacket has a worksite-inspired look owing to its adjustable hood and front cargo pockets for maximum utility to store nifty. The jacket is also made of 98% organic cotton which has not been exposed to any harmful chemicals or pesticides, making it perfect for your skin.
Also Read: Reap The Benefits Of Utility, Fashion And Versatility With These Men's Cargo Trousers! 
4. Campus Remix Alcorn State University Satin Jacket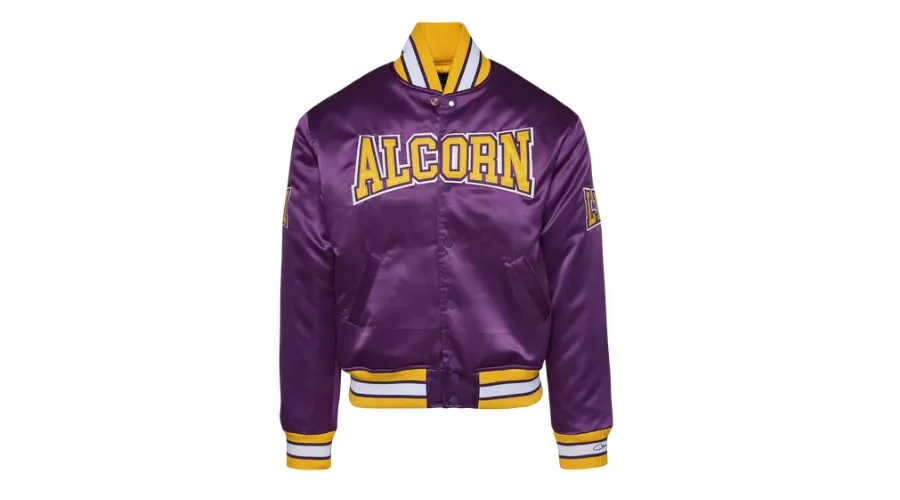 This Alcorn State University Varsity jacket is made of high-quality imported satin which gives it a posh and trendy look. The jacket features the uni's founding year in Roman numerals, while the woven strips on the rib, cuff, and collar give it a very vintage but sporty look. The wrist also features an embroidered campus remix logo on its wristbands.
5. Nike Essential Statement Eco Renegade Jacket
This Nike Statement Jacket is peak style! It is made of lightweight and water-repellent fabric which perfectly blocks any wind or water from penetrating through. The gusset construction on the back shoulders provides you with immense flexibility to move about- without minimizing any comfort. The arm pocket gives it quite a unique utilitarian look too. It even has snap-closure pockets that help you stash some of your belongings without the risk of them falling out.
6. Nike N98 Tribute Jacket
The Nike N98 tribute jacket is supremely iconic and gives you unmatched comfort. The crafted knit fabric of the jacket comprises 75% recycled polyester, which will keep you cosy all day long, The lightweight fabric ensures that the jacket does not feel too heavy, and you can carry it along everywhere. The contrasting lining of the zip pocket on the chest gives it quite a unique look, while the front hand and side pockets give you ample space to stick your belongings.
7. adidas Terrex Xperior 2-Layer Insulated RAIN.RDY Jacket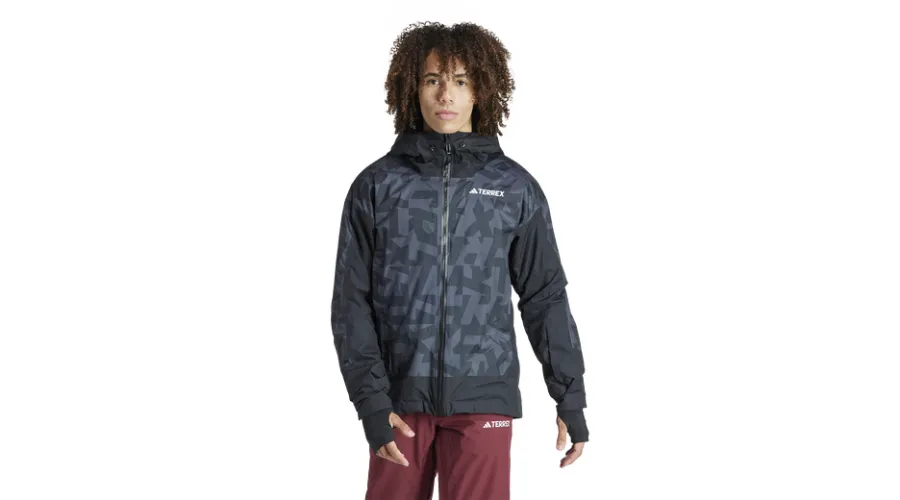 The adidas Terrex jacket is equipped with low-profile PrimaLoft x Parley Ocean plastic insulation which will provide you with maximum warmth and comfort throughout your skiing and sledding. The skier-designed details including the integrated snow skirt and zip vents help you prepare for adverse situations while on the slopes. The jackets feature a dedicated pass pocket and a functioning goggle wipe for maximum utility. It is made of recycled materials which makes it quite an eco-friendly choice for you.
Conclusion
The world of the top men's casual jackets is a vibrant tapestry of style, functionality, and individuality. From classic denim to contemporary bombers, these jackets have transcended mere utility to become powerful fashion statements. As you navigate the myriad options available, remember that the perfect jacket not only complements your style but becomes an extension of your personality. Check out these stylish men's casual jackets that Celebzero has picked for you on Champs Sports and get ready to slay on the streets with the utmost comfort.
FAQs