Nike Air Max sneakers are a timeless icon in the world of footwear, renowned for their groundbreaking technology and unmistakable style. Debuting in 1987 with the Air Max 1, these sneakers introduced the world to visible Air cushioning, revolutionizing comfort and performance. Over time, they have evolved into a wide range of types, each with unique features and designs and consistently offering superior support and cushioning. People from all walks of life, whether they are sportsmen looking for peak performance or fashionistas looking for a sporty edge, are drawn to Nike Air Max footwear. They have become a symbol of innovation and street style.
Nike's Air Max Sneakers: A Brief History
Nike introduced its Air Max technology back in 1987 with the release of the Air Max 1. Designed by Tinker Hatfield, the Air Max 1 was revolutionary for its visible Air-Sole unit, which provided unmatched cushioning and comfort. Since then, the Air Max series has expanded, featuring various models and designs, each with its unique appeal.
Best Nike Air Max Sneakers by Champs Sports 
1. Nike Air Max 97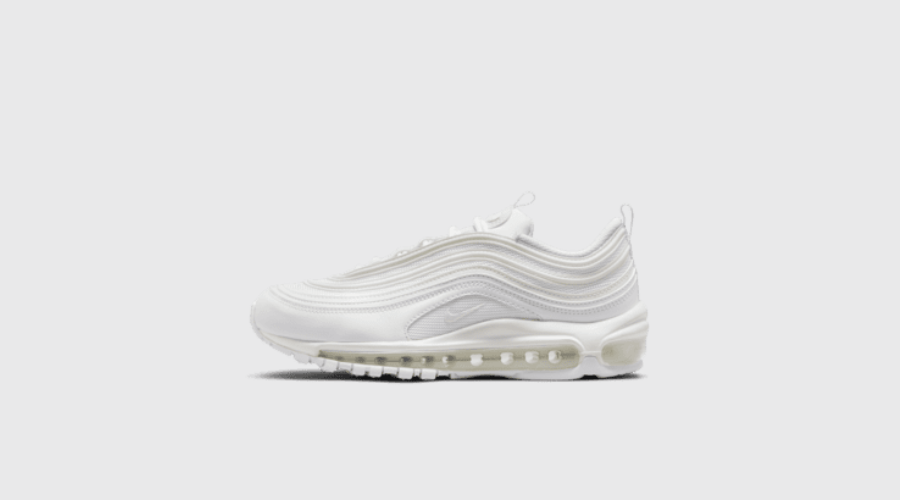 Nike's Women's Air Max 97 sneakers are stylish and comfy. These Nike Air Max women's sneakers have a cool water ripple design on top, comfy padding around your ankles, and a bouncy sole for all-day comfort. You can adjust the laces to fit you just right. In addition, the shoes' bottoms are sturdy and resistant to slipping. It's the ideal balance of flair and functionality!
Read more: JD Sports CA Limited Edition: Unleash Your Style With Nike Air Max
---
2. Nike Air Max Dawn NN
The Nike Air Max Dawn NN comes with a few neat features to make your shoe experience better. To start with, taking your shoes on and off is made simple by the pull tab located on the heel. Additionally, there is a heel clip that stabilizes your foot in addition as adding beauty to the shoe. Last but not least, the shoe's bottom features a unique design that enhances walking comfort by offering strong traction.
---
3. Nike Air Max 270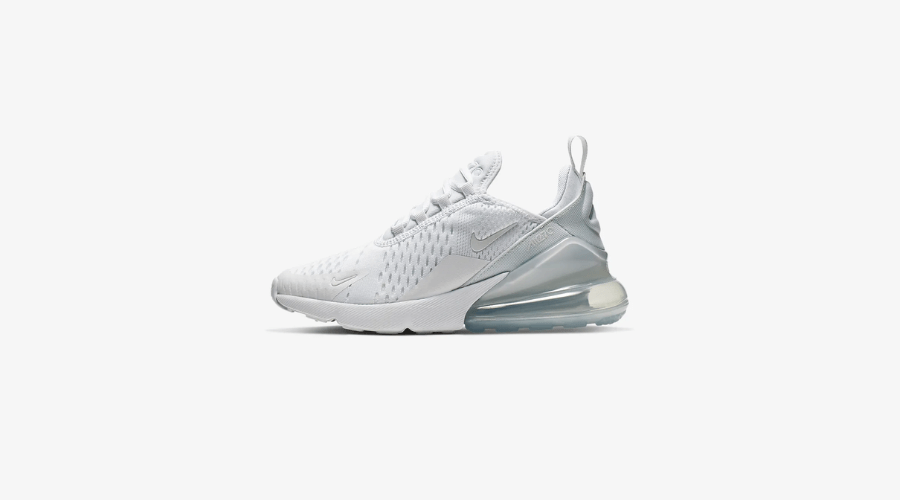 Nike Women's Air Max 270 has some great stuff in it: it's inspired by two other awesome Nike shoes, the Air Max 180 and Air Max 93, making it a top-notch running shoe. The upper part is made of synthetic and textile materials with mesh details, so your feet can breathe. Inside, it's really comfy and stretchy, and there's a big cushion in the heel for extra comfort and shock protection. You can put them on and take them off easily with the heel tab. The shoe's middle part is made in two pieces, giving you cushioning all day long, and there are rubber sections for stability and a rubber bottom for better grip on different surfaces.
---
4. Nike Air Max 90 Futura
The Nike Air Max 90 Futura has some cool stuff: it looks old-school with suede and textile, and there are plastic bits on the heel and where the shoelaces go that make it look fancy. Inside, it's really comfy with a soft middle part for your feet. You can put them on and take them off easily with the tabs on the heel and tongue. Plus, the bottom of this women's Nike Air Max sneakers has a special design that helps you walk better and last longer.
---
5. Nike Air Vapormax Plus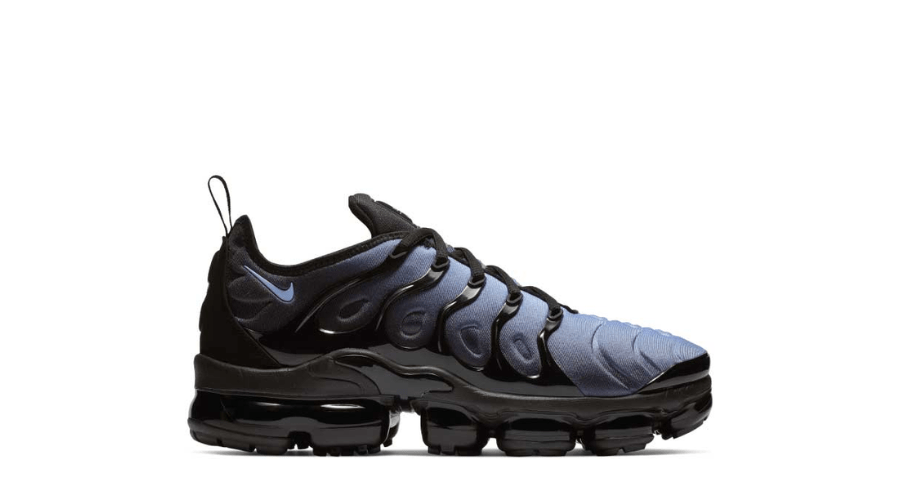 Get a premium Nike vibe with this shoe. It takes inspiration from the Air Max Plus for the upper part and adds a VaporMax Air Unit in the sole, so you have super comfort and awesome style. The shoe has rubber pods to keep your feet comfy, and you can choose from suede, leather, or textile for the upper. Plus, there's a Nike logo on the side for an extra dash of style.
---
Maintaining Your Nike Air Max Sneakers
To make your Nike Air Max sneakers last and continue to look great, a bit of maintenance goes a long way:

Regular Cleaning: Clean your sneakers regularly to prevent dirt and stains from becoming deeply embedded. A soft brush or cloth and a mild cleaning solution should do the trick.

Laces and Insoles: Remove the laces and insoles before cleaning. You can clean them separately, ensuring your sneakers stay fresh.

Air Dry: Allow your trainers to air dry after cleaning. Avoid direct heat sources like radiators, as they can damage the materials.

Protection Spray: To protect your trainers from the weather, think about applying water and stain-repellent spray.
Also read: Running Up The Hill With Nike Air Max 
Conclusion
More than just a piece of footwear, Nike Air Max trainers are a representation of creativity and flair. Getting the perfect fit, caring for your trainers, and becoming proficient in their styling will help you look more put together. Champs Sports stands as your ultimate destination for all things Nike, offering an extensive range of Air Max sneakers with exceptional quality and service. So, go ahead, unleash your inner style icon with Nike Air Max sneakers, and take that bold step towards comfort and fashion. For more information on Nike Air Max sneakers, visit Celebzero. 
FAQs