JD Sports CA highlights Nike, a well-known sportswear company, which had created the iconic Nike Air Max range of athletic footwear. When the Air Max 1 was first released in 1987, this ground-breaking design aspect completely changed the way shoes were made. With a primary goal of offering great cushioning and comfort, the Air Max line is renowned for its cutting-edge technology and iconic style. The visible Air cushioning unit in the midsole is the distinguishing feature of Nike Air Max shoes. 
Nike has introduced numerous revisions and improvements to the Air Max technology throughout the years as it has continued to develop and get better. The Air Max range comprises numerous other models in addition to the Air Max 90, Air Max 95, Air Max 97, and Air Max 270. To satisfy the demands of sportsmen and sneaker fans, each model has unique design characteristics and improvements. The Air Max brand has also worked with well-known designers and artists to create limited-edition releases that increase their appeal.
Here Are the Top 5 Nike Air Max Shoes
1. Nike Air Max Pulse Cobblestone/Reflect Silver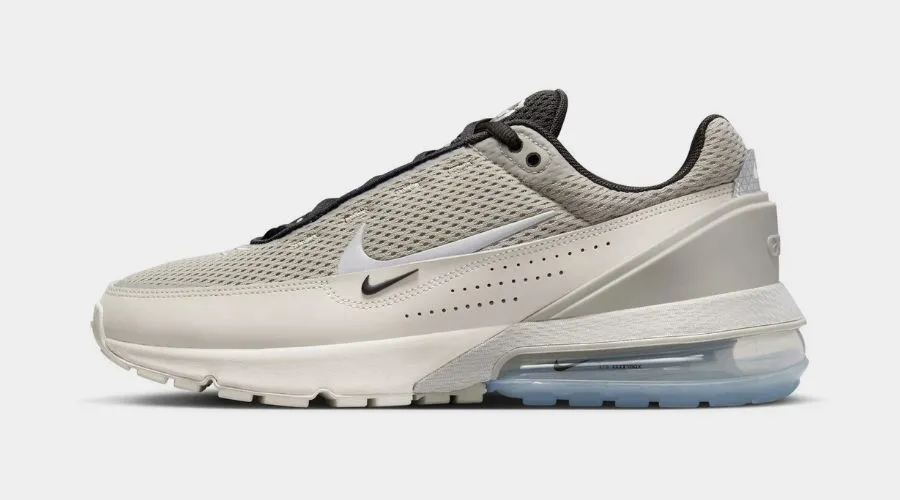 The Nike Air Max Pulse Cobblestone/Reflect Silver combines fashion, ease of use, and comfort. The enduring legacy of the Air Max series is honoured through the use of the iconic Nike emblem and branding elements, which also give the footwear a unique and recognisable look. Durability and support are provided by its breathable textile upper with leather and synthetic overlays, and its distinctive appearance is furthered by the retro-inspired Nike branding. The point-loaded Air unit with a plastic clip provides great cushioning and bounce, and the lacing system assures a solid fit. The shoe's overall comfort, sturdiness, and grip are aided by its foam midsole and rubber Waffle outsole. It is a stylish option that pairs streetwear edge with gym shoe comfort, making it a terrific match for your best ensembles.
---
2. Nike Air Max 95 LT Bone/Summit White-Khaki
The Nike Air Max 95 LT Bone/Summit White-Khaki is a stylish, functional shoe with a unique design, combining comfort, durability, and a breathable textile upper. Its soccer-inspired graphics and Nike labelling showcase the shoe's athletic heritage, providing a distinct look and a touch of sporty style. It also features a lace closure system for a secure, personalized fit, ensuring stability and preventing slippage. The ultra-cosy liner fabric, inspired by warm-up gear, provides extra comfort and is suitable for extended wear. This shoe offers heritage style and lightweight cushioning, with Air Max technology for shock absorption and responsiveness. Its high-traction rubber outsole ensures reliable traction and durability, preventing slips and falls on various surfaces.
---
3. Nike Air Max Flyknit Racer Ghost Green/Black-Pink Blast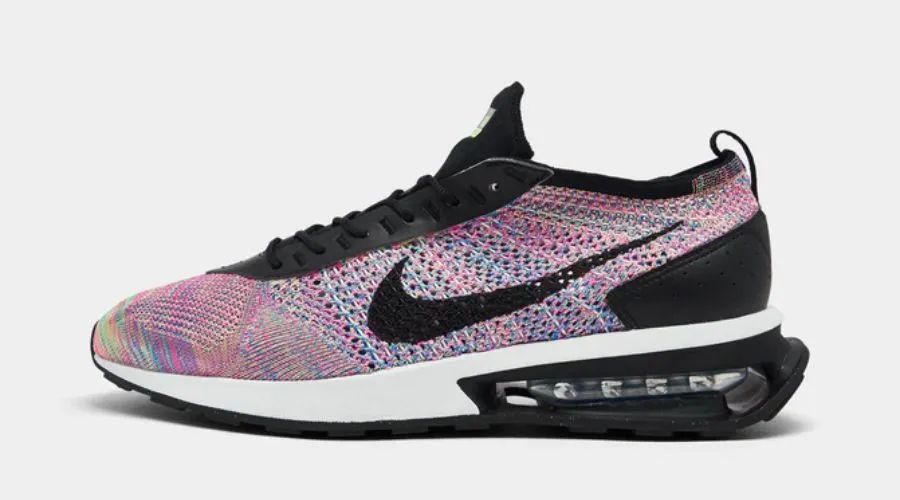 The Nike Air Max Flyknit Racer Ghost Green/Black-Pink Blast is a lightweight, innovative shoe with a Flyknit upper, soft synthetic suede detailing, and knit-in Nike branding. Its running-inspired design features a sculpted collar for added support and a secure fit around the ankle. It features a lace closure system for a personalized fit and stability. Its springy foam midsole and visible Max Air unit provide responsive cushioning and shock absorption, while the rubber outsole ensures reliable traction and durability. The shoe's unique visual element and rubber outsole provide traction for urban streets and light running activities. It strikes a balance between heritage and innovation, reminiscing about the 2012 FK Racer, featuring a breezy Flyknit upper and Max Air unit.
---
4. Nike Air Max 97 Pure Platinum/Volt-Black 
The Nike Air Max 97 Pure Platinum/Volt-Black is part of the Nike Icons collection, featuring a low-top silhouette and pull tabs for easy on/off. The upper combines breathable fabric underlays and synthetic leather overlays for durability and a sleek, modern aesthetic. The streamlined lacing system ensures a secure, personalized fit, allowing for adjustable tightness and stability. It features visible full-length Air cushioning for excellent cushioning and impact absorption, enhancing the shoe's iconic aesthetic. The durable rubber traction on the outsole ensures reliable grip and traction on various surfaces. It is inspired by Japanese bullet trains and water droplets and is a standout choice for sneaker enthusiasts seeking a bold and eye-catching style.
---
5. Nike Air Max 90 Black/Black-Dark Marina Blue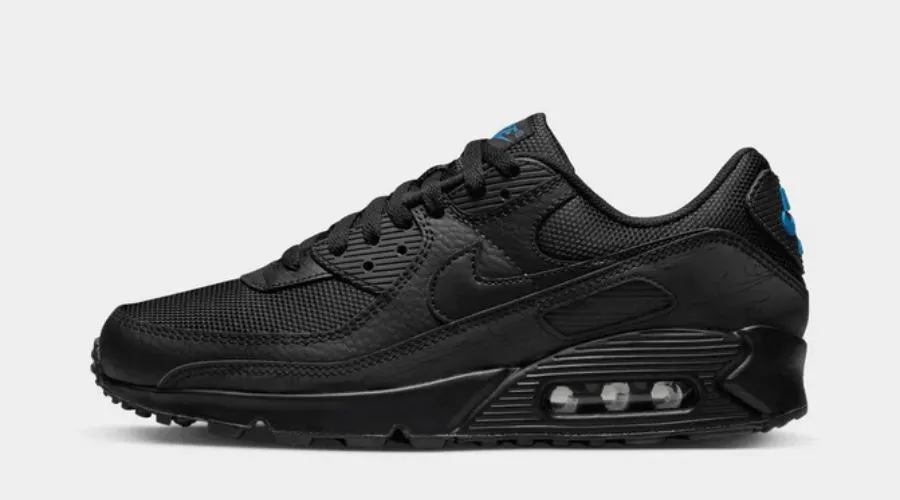 The Nike Air Max 90 Black/Black-Dark Marina Blue features a premium upper with mixed textures and finishes, providing a luxurious and stylish aesthetic. Stitched overlays provide structure and support, while reflective accents enhance visibility and style. The retro-inspired design adds a touch of uniqueness to the shoe. This Nike Air Max 90 men's lace system offers a customizable and secure fit. The lacing may be adjusted to your preference, offering a secure and cosy fit that fits your foot size and shape. The lace closure increases stability and guards against slippage and discomfort when exercising. It also features visible Max Air cushioning, providing exceptional comfort and honouring the Air Max line's heritage. The shoe's rubber waffle outsole offers excellent grip and durability, while the retro-inspired design captures '90s style. The classic colourway of black, black, and dark Marina blue adds a timeless appeal, while reflective accents elevate its visual impact. This striking and stylish choice seamlessly blends past and present aesthetics.
---
Conclusion
JD Sports CA thus acknowledges Nike Air Max's supreme style and promotes its usage to walk in comfort and style. The enhanced wearing experience offered by these sneakers is made possible by characteristics including permeable uppers, cushioned midsoles, and robust outsoles. They exhibit cutting-edge innovations like visible Air cushioning, which not only improves comfort but also adds a recognisable aesthetic appeal. These sneakers come in a variety of styles and colours to suit a variety of tastes and preferences, making them a classic option for both sneakerheads and sportsmen. When it comes to quality and style, Nike Air Max sneakers continually outperform the competition, confirming their status as a representation of athletic tradition and cutting-edge innovation. For more information, visit Celebzero. 
FAQs