While Lamborghini has earned its reputation for producing robust and stylish sports cars, the company is now casting its gaze toward the horizon with the Lamborghini Lanzador, its pioneering electric offering. This 2+2 grand tourer is propelled by dual electric motors, boasting a range exceeding 300 miles on a solitary charge. However, the Lanzador transcends mere performance metrics; its appeal is multifaceted, encompassing design aesthetics, technological innovation, and ecological sustainability. In this article, we aim to address all your inquiries about this forward-looking automobile and beyond.
What is the Lamborghini Lanzador all about?
The electric Lamborghini Lanzador emerges as a conceptual car that provides a sneak peek into the company's forthcoming fourth model, slated for a 2028 debut. This all-electric vehicle harnesses the energy of two electric motors, each driving a separate axle. The resulting power system delivers an impressive peak performance that surpasses one megawatt, equating to a staggering 1,341 horsepower.
The Lanzador's conception centres on delivering an electrifying driving encounter as a high-performance vehicle. It boasts an array of cutting-edge technologies, including an updated iteration of the driving dynamics control system—Lamborghini Dinamica Veicolo Integrata (LDVI). This innovation empowers drivers with the freedom to personalise their active control systems, catering them to their distinct driving requirements.
The Lamborghini Lanzador marks a momentous stride in the brand's journey toward electrification as it reshapes its vehicle lineup. Join us as we delve deeper into its performance attributes, technological prowess, and distinctive design!
---
Performance
The Lamborghini Lanzador stands as an exemplar of raw power. With twin electric motors generating over 1 megawatt (equivalent to 1360 horsepower), this vehicle attains a top speed surpassing 200 mph and can accelerate from 0 to 60 mph in less than 2.0 seconds. Fueled by a high-capacity battery pack—although specifics have yet to be disclosed—the Lanzador is anticipated to offer a substantial driving range. These figures solidify its position as one of the swiftest electric cars globally.
Enhancing its position as a high-speed juggernaut, the Lanzador owes its remarkable performance to factors such as a lightweight carbon fibre body and an all-wheel-drive configuration. The lightweight structure bolsters acceleration by minimising weight, while the all-wheel-drive setup maximises grip and control across diverse driving scenarios.
Engineered for peak performance and efficiency across various driving conditions, the Lanzador's powertrain integrates adaptive software that fine-tunes the electric motors' output and regenerative braking system, optimising performance and efficiency according to the driving context.
---
Read Also:- Which Is The Best Car Selling Website- A Beginner's Guide To Buying And Selling A Car
---
---
Technology
Lamborghini Dinamica Veicolo Integrata (LDVI)
Lamborghini introduces the Lamborghini Dinamica Veicolo Integrata (LDVI), an advanced driving dynamics control system that offers extensive customisation options to drivers. This cutting-edge LDVI system seamlessly integrates all dynamic aspects of the car, including powertrain, chassis, and aerodynamics. Utilising sensors and actuators, it constantly monitors the car's performance, making real-time adjustments to enhance the driving experience. This system empowers drivers to personalise handling and performance according to their preferences, selecting from various driving modes like Strada (Street), Sport, and Corsa (Race).
---
Read More:- Track The Accurate Market Value Of Your Car With Carvana Value Tracker
---
---
Active Aerodynamics
Enhancing aerodynamic efficiency across different driving modes is the Active Aerodynamics feature, which operates at both the front and rear of the vehicle. The Lamborghini Lanzador employs active elements like flaps and spoilers, adapting the car's aerodynamics for optimal performance and efficiency. Collaborating seamlessly with the LDVI system, this technology ensures the car consistently operates in the most effective and efficient manner possible.
---
Steerable rear axle and air suspension
Flexibility across surfaces and driver-defined settings is achieved through the Lamborghini Lanzador's steerable rear axle and air suspension. This versatility allows the car to deliver a comfortable, luxurious ride on highways while remaining agile and responsive on winding roads.
---
Design
Exterior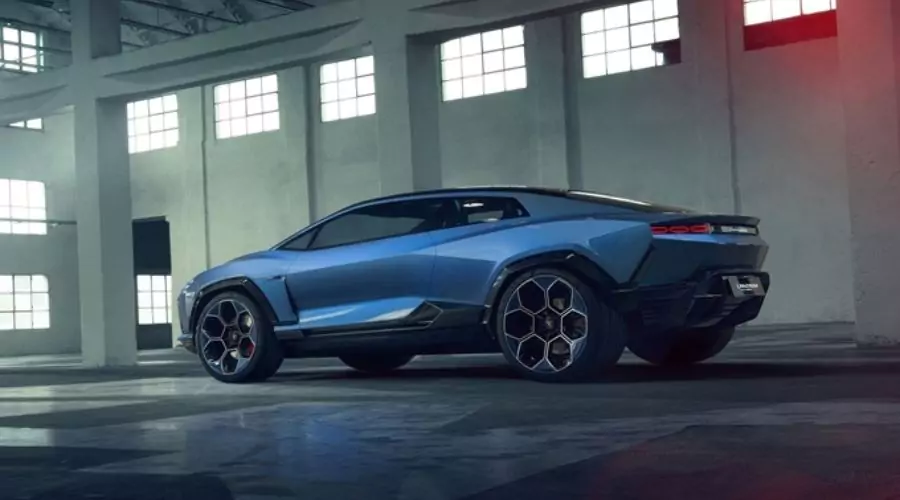 The Lamborghini Lanzador boasts a futuristic design that effortlessly blends rebellion with elegance. Its design incorporates sharp lines, bold angles, and a low-profile stance. Honouring Lamborghini's heritage while embracing contemporary design, the vehicle's front is characterised by a sizable hexagonal grille that accommodates its headlights. These narrow, angular headlights lend a fierce and aggressive appearance.
The vehicle's sides are characterised by angular features, including vents and scoops designed to cool the powertrain. With a low roofline contributing to its sleek, aerodynamic appeal, the Lanzador exudes modernity.
The back of the Lamborghini Lanzador mirrors the front's aggression. Taillights, narrow and angular, are linked by a slender LED strip. The rear bumper includes a diffuser and a pair of exhaust pipes.
---
Read Also:- What Are The Top Options Available For The Best Cars Under 50k In The Market?
---
---
Interior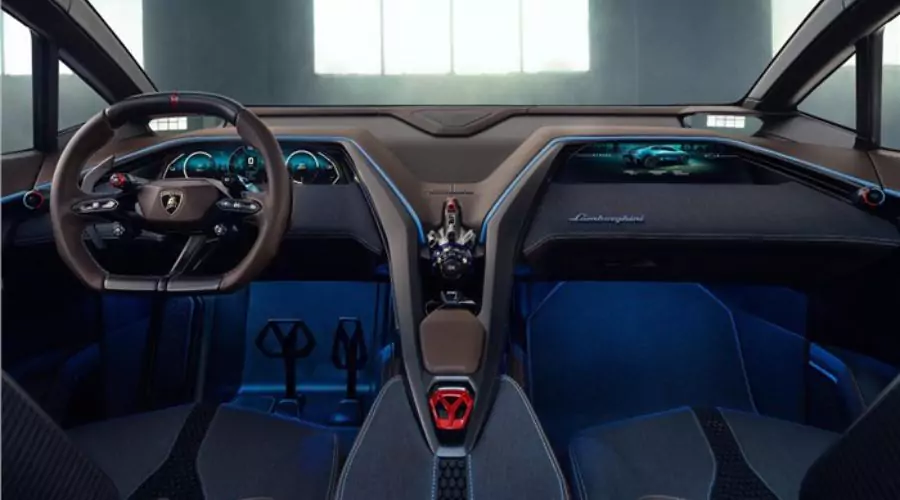 Inside the Lamborghini Lanzador, a futuristic, minimalist design meets sustainable materials. The driver and passenger enjoy an ergonomic environment anchored by a lightweight, streamlined control panel that allows real-time adjustments to the car's behaviour while driving.
Seating is fashioned from sustainable materials like merino wool and regenerated carbon fibre. The dashboard also made sustainably, features a large touchscreen display overseeing the car's infotainment system.
Balancing luxury with functionality, the Lanzador's interior caters to both serene journeys and exhilarating drives, offering a comfortable and relaxing space or an opportunity for drivers to take the wheel and experience thrilling performance.
---
Know More:- How To Get Carvana Car Insurance Online? Is It Worth Buying?
---
---
Availability and Price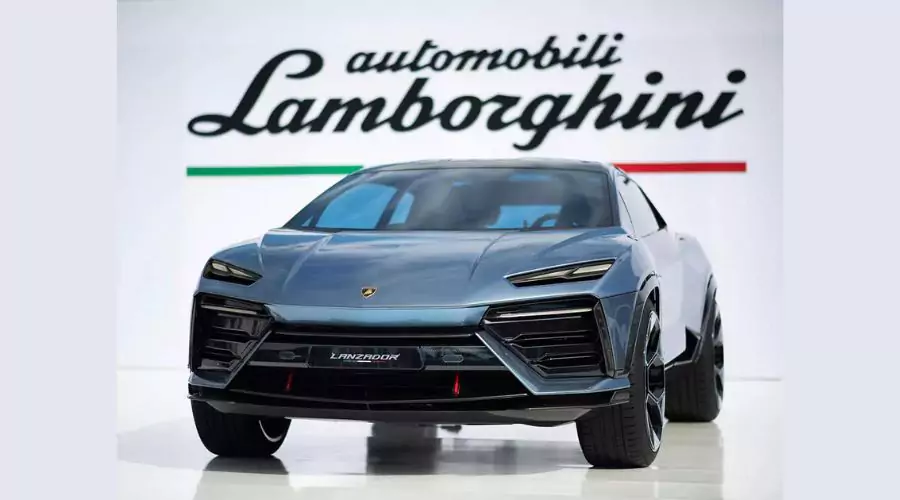 The Lamborghini Lanzador currently exists as a concept car and lacks a set timeline for entering production. Lamborghini has indicated that the Lanzador will join its fourth model range, set to debut in 2028.
Production quantities for the Lanzador remain unspecified. Lamborghini has stated that the vehicle will be produced in limited numbers, yet exact figures have not been disclosed. Nevertheless, the innovative automobile will be accessible in specific global markets, encompassing the United States, Europe, and Asia.
As for the cost, Lamborghini is immersed in a €1.9 billion ($2 billion) electrification initiative, which encompasses the introduction of an entirely new all-electric fourth model in 2028. The Lamborghini Lanzador, serving as a concept, offers a glimpse into the potential nature of this upcoming fourth model. While precise pricing remains uncertain at this early stage, it is reasonable to anticipate a premium price point.
This projection is grounded in the historical premium pricing of Lamborghini vehicles and the anticipated high-performance nature of the Lanzador as an electric car. Its astounding 1MW power output signals its exceptional capabilities, setting it apart from competitors and indicating its likely status as one of the market's most expensive electric vehicles.
---
Read Also:- Top 5 Best Used Cars Under 40k That Will Blow Your Mind & Fit Your Budget
---
---
Conclusion
The Lamborghini Lanzador represents a pivotal stride in the company's evolution toward a fully electric future. The vehicle's blend of performance, design, and sustainability captures the essence of Lamborghini. While numerous details remain confidential, the information shared thus far ensures that the Lamborghini Lanzador will be a highly anticipated and luxurious automobile. For more updates on the brand new Lamborghini Lanzador, stay tuned to Celebzero.
FAQs