Curved monitors are the latest entrant in the world of Television and computer world. A curved monitor is a computer monitor or television that is slightly curved, instead of being flat. Some examples of curvature ratings are 1800R, 2300R, 3000R, and 4000R. The curvature is measured in radius. A display with a high curvature rating has a subtle curve, whereas a display with a low curvature rating has a more pronounced curve.
For optimal viewing on a curved monitor, the user should follow the guidelines below for maximum viewing distance from the display.
     

1800R = 1.8 meters (approximately 6 ft.)

     

3000R = 3 meters (approximately 10 ft.)

     

4000R = 4 meters (approximately 13 ft.) 
What are the Benefits of Curved Monitors? 
Here in this article, we have mentioned all the benefits of Curved Monitors.
1. Immersion: 
Unlike its flat counterparts, the curved monitors cover more of your peripheral vision. This helps to provide more immersive experience that allows you to interact with your work in a completely new way. For game lovers, curved gaming monitor promises to make their gaming experience even better.
---
2. Eye comfort: 
The most pivotal benefit of curved monitors is that it follows the natural curvature of the human field of view more closely than flat panels. This helps the viewers to get more comfortable and eye pleasing views. This allows you to spend more time in front of your screen without feeling irritated.
---
3. Larger perceived images:
By covering more of your field of view, images on curved monitors have the benefit of feeling bigger than they would on a flat-screen monitor.
---
4. Less distortion: 
The curve monitors provide less distorted images. The curved monitors allows to reduce minor instances of distortion that are present at the edges of a flat display as a result of our curved field of view. In addition, curved displays also cover a larger portion of our field of view, resulting in bigger looking images and improved depth perception.
List of the Best Curved Monitors: 
To help you find out the best-curved monitor, we have come up with a list of the top ones available in the market:
     

BenQ EX3501R

     

Samsung CF791

     

MSI Optix MPG27CQ

     

LG 38UC99

     

Alienware AW3418DW

     

Acer Predator X34

     

Samsung CHG70

     

Asus RoG Strix XG27VQ

     

AOC C24G1
1. BenQ EX3501R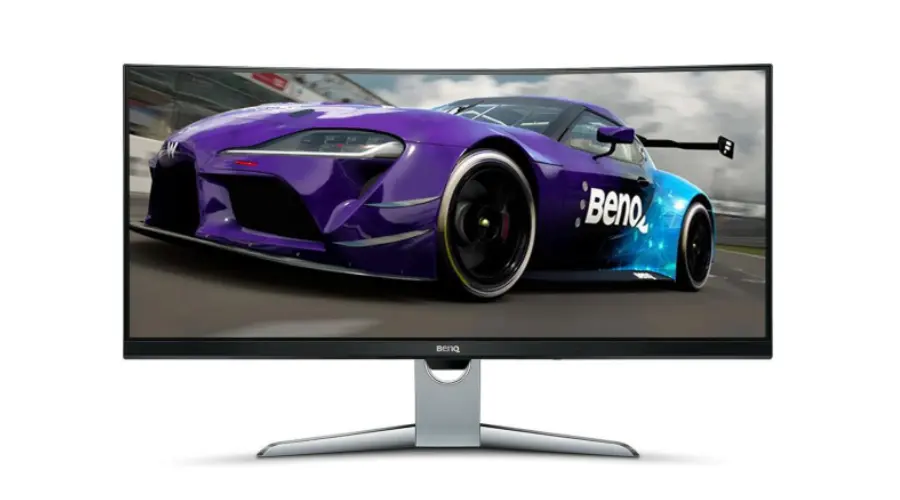 BenQ EX3501R is designed to offer an optimal viewing performance. The company has demonstrated the monumental screen size with awe-inspiring curvature. It showcases the cinematics aspect ratio of 21:9 with ultra-high resolutions.
The pricing of BenQ EX3501R depends upon the location offered by the company. However, the cost of the monitor should range from $649.99 to $725.
Features:
Capture ultra-fine details with opt clarity and brightness intelligence.

The monitor also has HDR, B.I.+ mode that makes the details visible even in dark environments.

Ultra-slim bezel-less edge-to-edge design.

The design

offers an endless horizon

that surround your vision with boundless perspective.

Universal multi-platform connectivity with multiple HDMI, display ports, and USB 3.1 ports to host content from various sources.

AMD FreeSync for intense gaming by eliminating image tearing, broken frames, and wavy gameplay.

100 Hz high refreshing rate, height adjustment stand, eye care technology, 1800R curvature, and 3440×1440 resolution.




---
2. Samsung CF791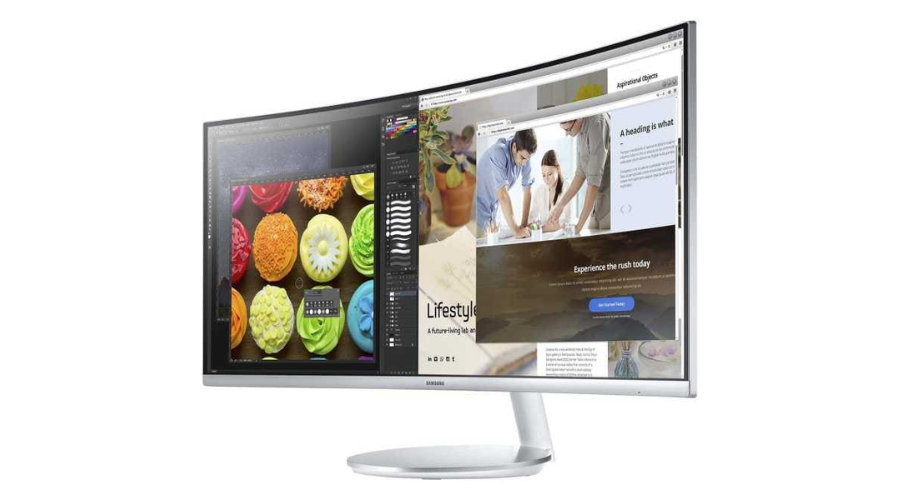 The South Korean electronic giant Samsung's CF791 is a full curved wide-angle monitor that gives immersive viewing with 1500R curvature. The monitor has 34 inches, deeper curved, full of cinematic beauty. This screen is perfect for game lovers as it gives an awesome gaming experience, that outputs incredible image details and higher pixel density.
Pricing: The official website of Samsung displays a tag price for the curved monitor 'CF791' around $799.99.
Features: 
Maximum multitasking with 21:9 ultra-wide screen on a single monitor

This feature enables the users to connect two input sources at the same time.

Screen resolution of 3440×1440 delivers razor-sharp images that are 2.5 times the pixel density of full HD.

Quantum dot supports up to

125% sRGB color space

for brighter, crisper, and natural colors.

3000:1 contrast ratio with Samsung's advanced VA panel technology helps in eliminating leakages across the entire screen.

Built-in speakers and multiple ports

100 Hz screen refresh rate

4ms response time, AMD FreeSync, and game mode.




---
3. MSI Optix MPG27CQ 
The MSI Optix MPG27CQ is packed with 27 inches curved VA display. This enables the viewers for perfect and maximum viewing. The monitor also comes with a 36 percent more screen-to-body ratio (super-narrow bezels) to enjoy the best immersion with a multi-monitor 180-degree setup.
Pricing: MSI has not revealed the cost for 'Optix MPG27CQ' on its website. It has a price tag of $449.9 on amazon.com. 
Features: 
 

The state-of-the art MSI Optix MPG27CQ comes with an anti-flicker technology, blue light reduction, 178 degrees wide viewing angle, and gaming OSD app advantages.

For game lovers, the MSI Optix MPG27CQ is

packed with Steelseries GameSense

. This is for the first time that any monitor is compelled with such features that gives an awesome gameplay and lightning effects.

144 Hz refresh rate and 1ms response time for games that require very swift and precise movements.

 

FreeSync for smooth gameplay, FPS front sight toggle, wide color gamut, and 2560X1440 WQHD resolution.




---
4. LG 38UC99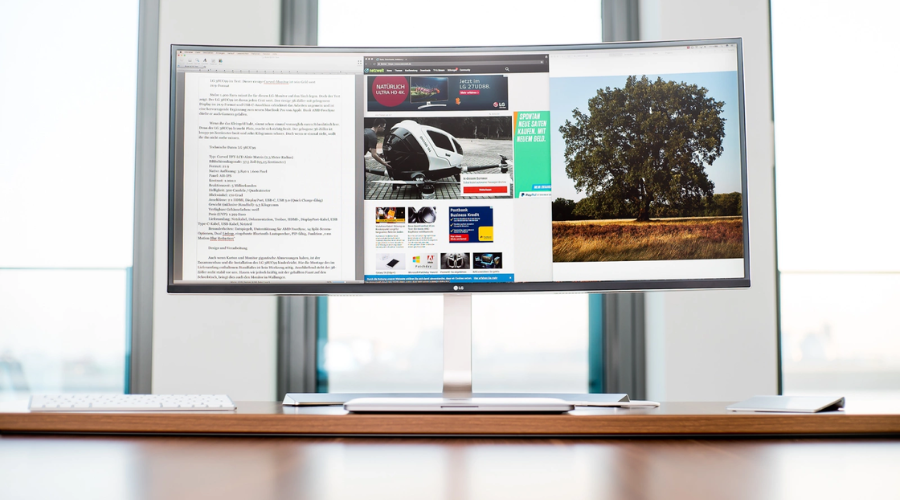 The LG 38UC99 is packed with 3.8 inches ultra-wide curved display uniting a 21:9 aspect ratio ideal for designers, photographers, and creative professionals. It displays exceptional picture quality and innovative features like color depth, brightness, and viewing angle, making it a severe companion for true professionals.
Pricing: The official website of LG displays the price of the curved monitor '38UC99′ as around $1,099.99.
---
Conclusion 
In case you want to buy Curved Monitors, you can log in to the official website of Back Market. The website helps people search for the best Curved Monitors. For more information, visit Celebzero. 
FAQ's