El Paso is a city full of character and natural beauty. Downtown El Paso is about a mile from the bridge into Juarez, Mexico, and the city's cross-cultural impact gives it a unique flavor. As a result, it's no surprise that this city is extraordinarily picturesque. Our selection of the best Instagrammable places in El Paso includes Mesoamerican architecture, excellent modern design, and much more. To get the best deals on your travel booking, you must visit the official VRBO website.
List of 7 Best Instagrammable Places in El Paso
There are multiple Instagrammable places in El Paso that you can explore on your next trip. We at Celebzero have curated a list of the best Instagrammable places in El Paso to make your travel easy. The list of the best Instagrammable places in El Paso is as follows:
1. Hotel Indigo El Paso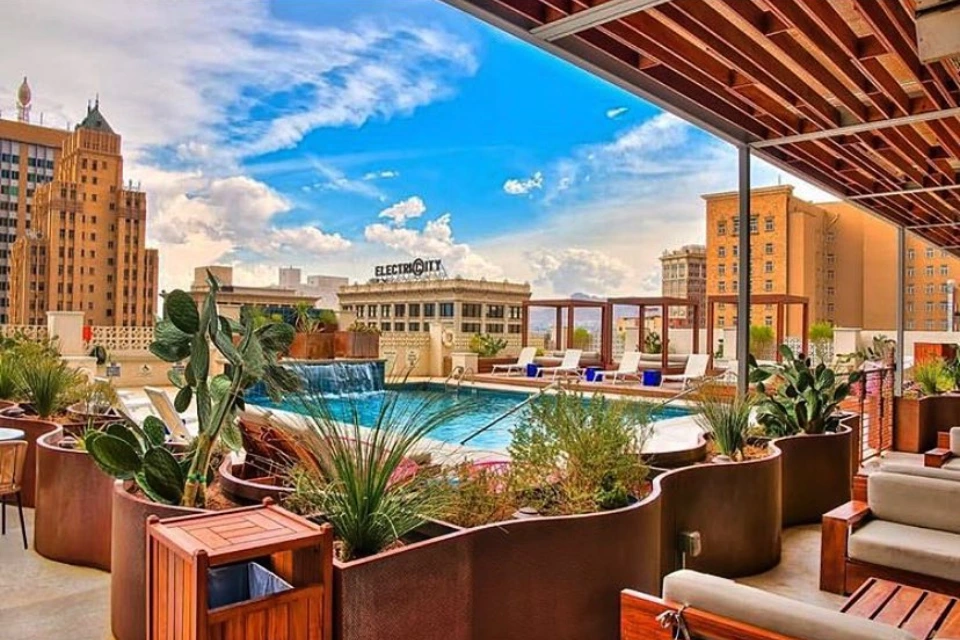 Because of its perfect fusion of modern design and mid-century aesthetics, the boutique Hotel Indigo is full of fashionable settings. The hotel embraces the fusion of Mexican and American culture that distinguishes modern El Paso. And its distinct, vibrant décor reflects this sensibility. The fifth level features a stunning outdoor pool area with breathtaking panoramic views, making it one of the top Instagrammable places in El Paso. You can swim in the pool, relax on a lounger, and take photos with the entire city as your backdrop. The possibilities for hyper-stylish photography are limitless, cementing the hotel's position as one of El Paso's most Instagrammable spots.
---
2. Railyard Studio
If you want to find the most Instagrammable spots in El Paso, you can't go wrong with a professional photo studio. One of the greatest is Railyard Studio. It's not only one of the greatest in El Paso but one of the country's best.  This full-service photography studio is located in the historic Hussman Building in the middle of the warehouse area, with plenty of natural light and modern minimalist décor. Each room and nook has a distinct appearance and feels, giving various photo opportunities throughout the same session. The proprietors are both competent and friendly, which makes it one of the best Instagrammable places in El Paso. You may utilize the area for your photography or rely on them to capture the images while focusing on becoming the most significant model/influencer/superstar you can be.
Also read : 8 Places to Visit in London That You Didn't Know About!
---
3. El Paso Museum of Art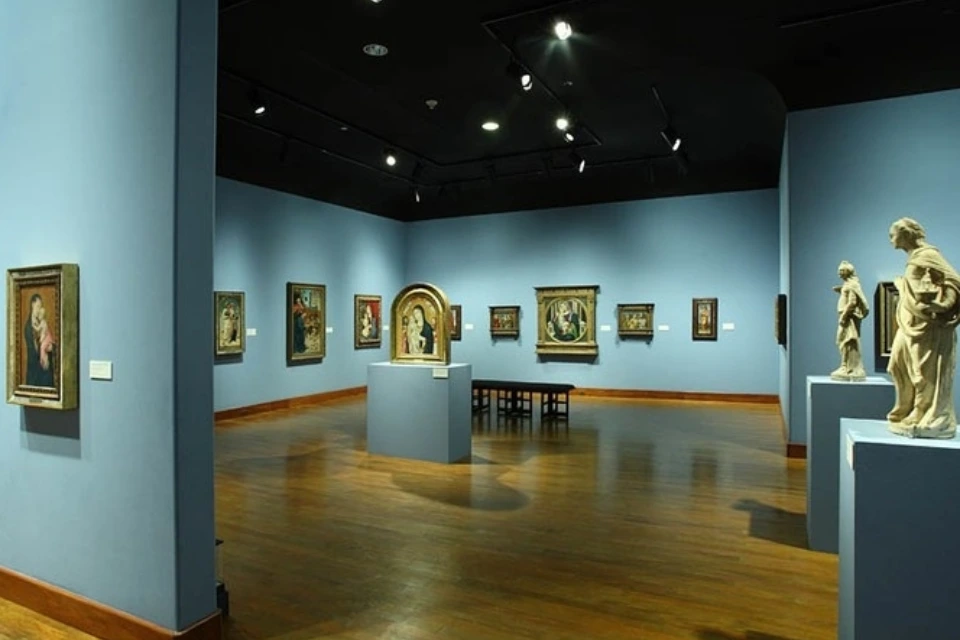 The Samuel Kress Foundation gave the city a collection of European Baroque and Renaissance paintings in 1959. Some may be astonished that El Paso has such a rich collection of Renaissance art, but it's true! That collection has grown to encompass approximately 7,000 items throughout the years. The EPMA also has its art school, so the complex truly feels like a thriving, living center of artistic development. Anywhere you pose for a photo within its boundaries will be epic. This museum of art is one of the best Instagrammable places in El Paso and one of the most visited spots.
Also read : Places to Visit in Manchester (That Aren't Just the Stadium)
---
4. Iconic Plaza Theatre's Facade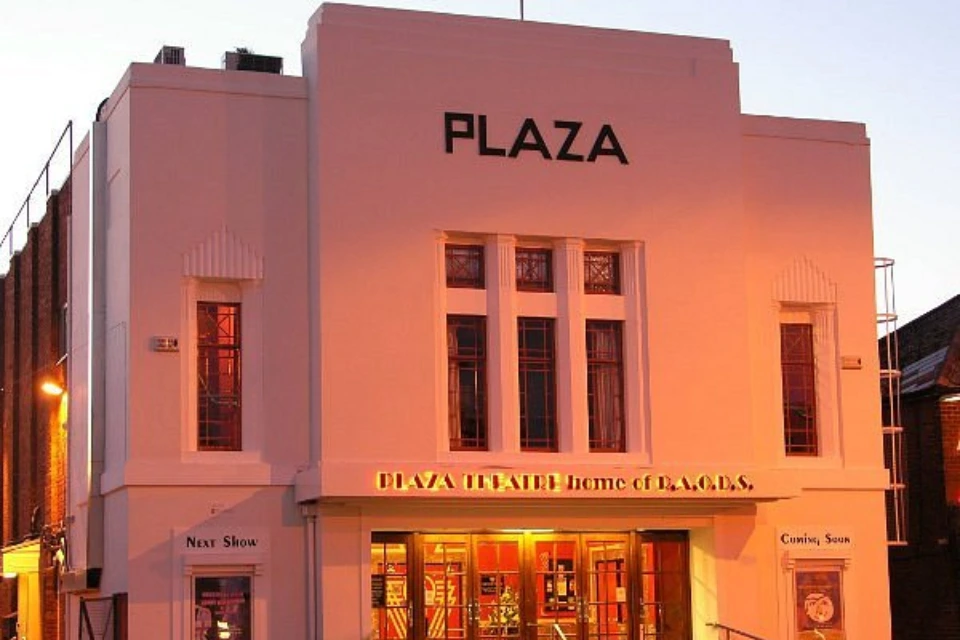 A photo in front of El Paso's renowned Plaza Theatre has become a go-to El Paso image. But we'll say it: nobody has taken the definitive Plaza Theatre photograph yet. The interior of the 1930s-era theatre is as visually appealing as its outside, with mosaic tiling, beautifully painted ceilings, and vintage décor. Its Wurlitzer Blaban III Organ is one of just six in the world, which makes it one of the top Instagrammable places in El Paso. The Alcantar Sky Garden, located on the top, is another Instagrammable event space for private parties and festivities for up to 130 guests.
---
5. New Era Wrestling's Lucha Libre
From the outside, the El Maida Shrine Coliseum may appear to be somewhere other than El Paso's most Instagrammable locations. But inside is a show unlike anything else in El Paso. It is currently the home of New Era Wrestling's legendary Lucha libre business, hugely popular in El Paso. Wrestlers in Lucha libre are known for their outlandish masks, colorful personalities, and high-octane drama. That should tell you something about the professional wrestling industry. This high-energy Mexican wrestling culture is alive and well in El Paso. As a result, this is one of the few spots in the country where you may witness it done correctly. And believe us when we say it's well worth being on the list of the best Instagrammable places in El Paso.
Also read : Explore the Best Instagrammable Places in Europe for Aesthetic Pictures
---
6. Love Buzz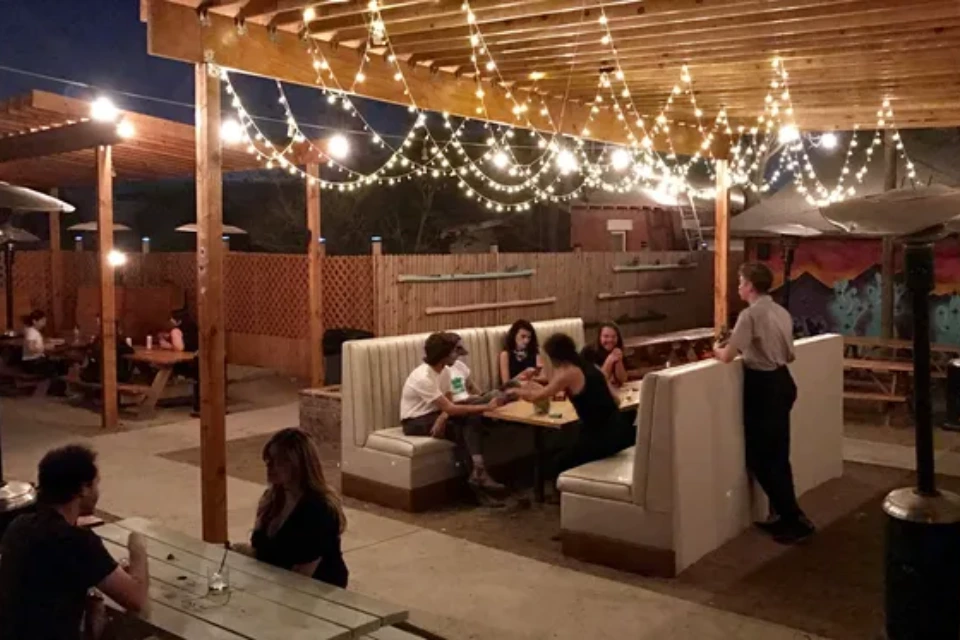 Love Buzz is a dive pub with live music, a vintage vibe, and delicious tacos. What's not to love about this? Expect a bunch of amazing local bands, young people dancing, and sensational drink specials. Love Buzz is one of the most Instagrammable spots in El Paso because we adore the outside, which has a classic El Paso atmosphere with just the right amount of dirt. Furthermore, Love Buzz features a large and comfy patio area, ideal for sunny brunch photos or fun moments in the evening beneath the trendy string lights.
---
7. Hillside Coffee at T.I.: M.E. Shopping Centre
T.I.: M.E. is a unique shopping complex located within Monticello's bright urban expansion plan. The most striking characteristic of TI:12,000 ME's square foot location is that a section of its companies lies within reused cargo shipping containers. The entire establishment appears stunning, but if we choose particularly Instagrammable places in El Paso, we recommend Hillside Coffee. They have the most incredible natural light windows in the entire building. Regardless, their coffee and exquisite pastries are worth the trek.
---
Conclusion
These are the best Instagrammable places in El Paso to explore on your next trip. Moreover, you can check the official Celebzero website for the time in El Paso or more information on El Paso, Texas.
FAQ's