From mending socks to creating high fashion, sewing machines have steadily stitched their way into homes and workshops for over 160 years. These fabric-fastening wonders revolutionized private sewing by taking manual labour out of hand sewing and opening up new creative possibilities. The chore of sewing was transformed into an outlet for invention. Though clothing styles and fashions have changed dramatically since the early days of sewing machines, one thing remains constant – their essential role for crafters, quilters, garment makers and hobbyists alike. These mechanized marvels enabled sewing to be accessible, fulfilling, and fun rather than just necessary. For both furthering commerce and inspiring artistry, sewing machines have threaded their way into our lives.
The Best Sewing Machines at Stylus
1. Necchi NC-59QD sewing machine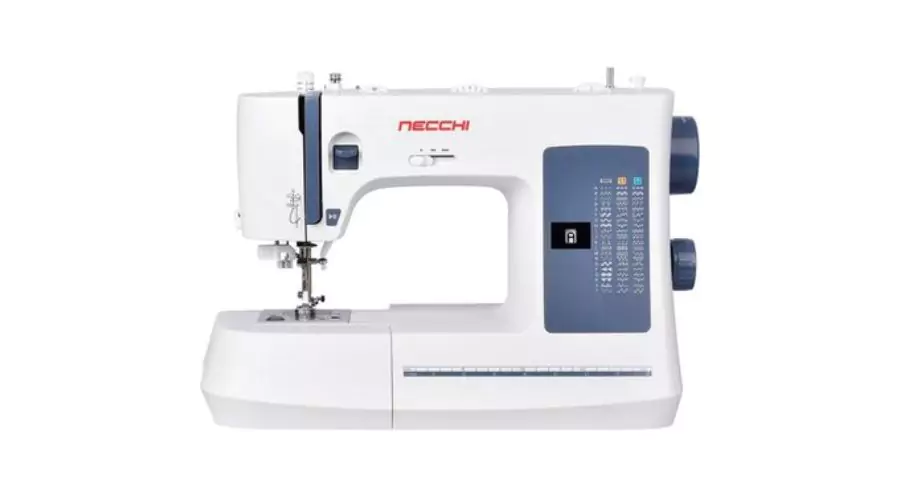 Stitch in style: The computerised Necchi NC-59QD sewing machine is your passport to elegantly finish any project with poise and precision. With 60 built-in stitches and automatic buttonholing functions, it can expertly handle everything from decorative embellishments to practical stitches for making fashion, home décor, crafts, and more. The easy threading system makes setup a breeze while the LCD screen puts all settings right at your fingertips. Make needlework magic happen with just a few clicks.
---
2. First FA-5700 sewing machine
Sew speedily: Zip through sewing projects faster than ever with the First FA-5700, boasting a lightning-quick maximum speed of 1200 stitches per minute. With 57 built-in stitch functions, you'll fly through straight, zigzag, stretch, and decorative stitches with ease. The auto needle threader saves time and frustration, letting you get sewing sooner. For boosting productivity and powering through projects, this speed demon has your needs covered.
---
3. Minerva Experience 1000 sewing machine
A sewing saga: Live your sewing fairy tale with the Minerva Experience 1000, offering a happily ever after for crafters with its vast array of 1120 stitches, large graphic display, and included embroidery unit. This creative companion unlocks new worlds of sewing possibilities, helping beginners and experts alike envision and then achieve their needlework dreams. Feel the inspiration flow as you turn fabric and threads into professional, personalized pieces.
---
4. Necchi Q132A sewing machine
Classic mechanical mender: Heirloom brands like Necchi built their solid reputation on quality engineering and long-lasting performance. The mechanical Q132A model carries on that tradition with 32 built-in stitches and reliable sewing capabilities. Simplicity and precision stitching make it a workhorse ready to mend, craft, and create for generations to come.
---
5. Sewing machine Sewing and embroidery machine Necchi Creator C2000
Creative magic made easy: Unleash your inner artistry and craft beautiful embroidery projects with the Necchi Creator C2000 computerized sewing and embroidery machine. Blending innovative features with user-friendly design makes embellishing fabric easier than ever. Give gifts and artwork a personal touch by selecting from the 140 built-in embroidery designs. This magical machine was made to bring your creative visions to life.
---
6. Sewing machine Rold S300
Serger sewing speed: Finish seams quickly and professionally with the Rold S300 serger, offering 3/4 thread overlock stitching at speeds up to 1300 stitches per minute. The powerful motor zips through projects so hems, edges, and seams have a clean finish. Adjust cutting width for versatile results. This speedy serger saves time and effort so projects get done in a flash.
---
7. Bernette Chicago 5 sewing machine
Sewing on a budget: The Bernette Chicago 5 is an ideal starter machine for beginners, providing basic straight stitches and zigzags at an affordable price point. Learning to sew is made budget-friendly and approachable. Take the first stitches into sewing and crafting without a big investment. This fuss-free machine delivers quality results.
---
8. Minerva MC 450ER sewing machine
Coverstitch simplified: Get professional-looking hems and finishes with the adjustable triple coverstitch function on the Minerva MC 450ER. The cover stitch creates beautiful, durable seams while the consistent stitch width ensures evenly spaced rows. Finished garment edges have never been easier and more consistent.
---
9. Coverlock sewing machine Minerva 4000CL
Serging in versatility: Conquer any project by switching between the wide variety of overlock, rolled hem, and flatlock stitches on the Minerva 4000CL. An all-star overlock loaded with finishing possibilities, this machine adjusts for fabric weight and lets crafters easily create their vision. Edge trimming and stitching in one efficient process make this serger a true game changer.
---
10. Veritas Laura sewing machine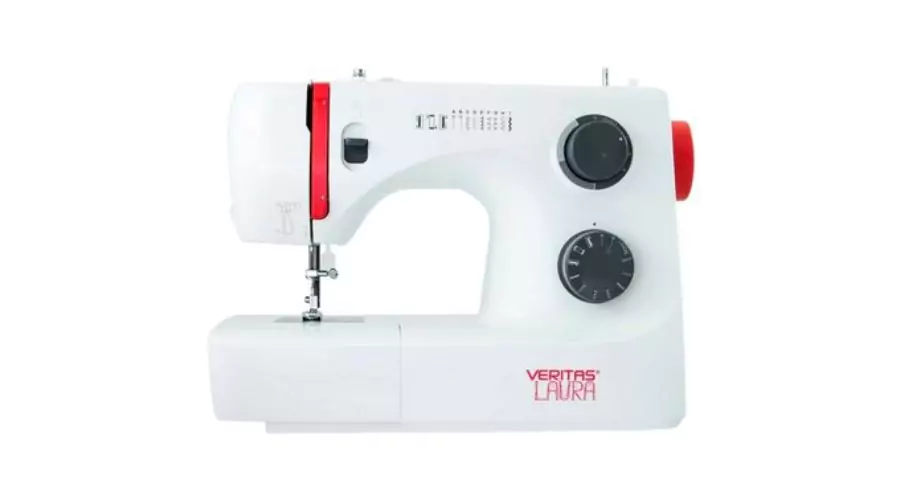 Vintage sew stylish: Inspired by a retro mid-century aesthetic, the computerized Veritas Laura sewing machine delivers modern functionality with a healthy dose of classic charm. Tackle projects with ease between the 35 stitches, automatic needle threader, and instructional DVD. Your sewing will look professionally finished and undeniably stylish. Bring vintage beauty into every project.
---
Conclusion
While high-tech sewing options emerge, classic sewing machines still have a place in homes. Stylus sewing machines' reliability and precision stitching skillfully tackle everything from repairs to homemade gifts. For both basic needs and creative pursuits, sewing machines continue advancing as an essential fabric crafting tool. For more information about Sewing machines, visit CelebZero.
FAQs