Munich, the vibrant and culturally rich city in Germany, is a dream destination for travellers seeking a memorable holiday experience. Whether you're looking to explore its historical sites, indulge in world-class art and culture, or immerse yourself in stunning natural surroundings, Munich has something for everyone. And when it comes to finding the perfect accommodation, holiday homes in Munich are an excellent choice. By opting for a holiday home, you can enjoy the comfort and convenience of having your own private space. Whether you're travelling with family, friends, or as a couple, there are a variety of holiday homes available in Munich to suit your needs. From cosy apartments in the heart of the city to spacious villas on the outskirts, you can find the ideal home away from home.
Book from the Top Holiday Homes in Munich
1. Light-flooded Holiday Home "Muc City de Lux"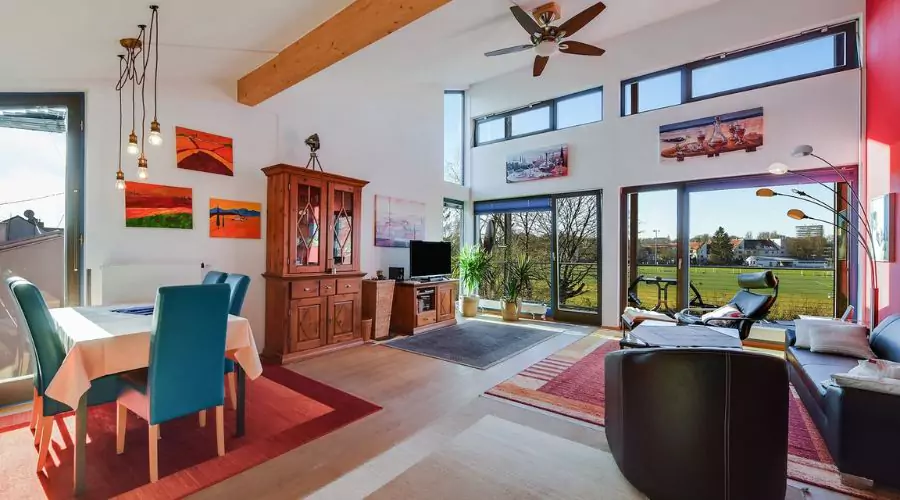 The beautiful home 'Muc City de Lux' lies on the eastern side of Munich. This holiday home in Munich is wrapped in lush greenery. The high walls and mosaic furnishings are a sight to the sore eyes. The accommodation for guests is on the second floor of the building. The apartment has a shared living room with windows, a well-furnished kitchen with various equipment and two bedrooms. There is also an additional sleeping bed. Muc City de Lux has one bathroom and can accommodate five people. The city centre is 15- 20 minutes from the hotel. The other facilities and amenities include Wi-Fi, fans, board games, satellite TV, a chair and a cot. Muc City de Lux is near supermarkets. Some cafes and restaurants are in a radius of 400 metres and only take 15 minutes from the city centre. Munich Exhibition Center is eight minutes away from the apartment by car. For mobility, buses run in front of the hotel to various destinations throughout the day.
---
2. Haus Rose Muc City
This incredible holiday home in Munich has a spacious living area and a fully furnished kitchen that has a dishwasher, three bedrooms, and two bathrooms. It makes this apartment an ideal spot for up to five guests. The hotel provides free WiFi. The apartment also offers other luxury amenities like a TV for watching your favourite shows. The house boasts a lovely balcony for you to enjoy each memory and relax in the fresh air. You also have entry to an outdoor area that features an open terrace. You can do your laundry in the washing machine provided. Free parking is available on the property. One can also park in the streets as well.
---
3. Apartment Aberle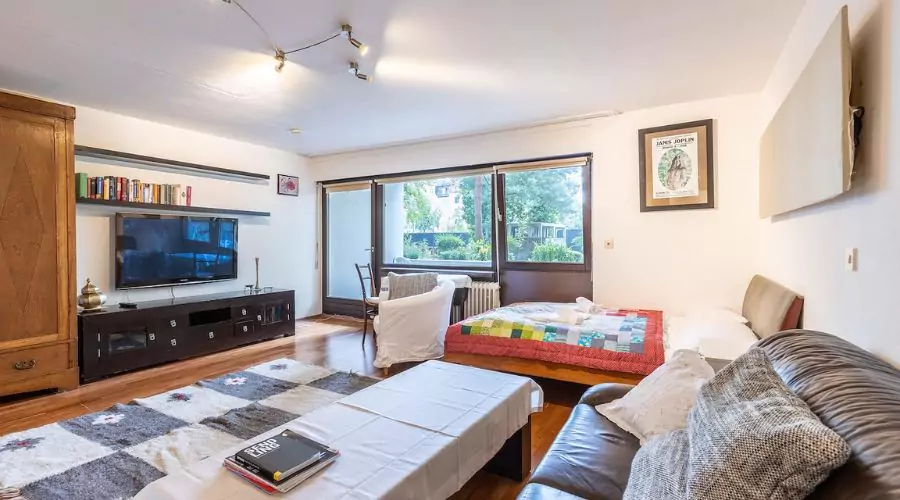 This cosy apartment has a balcony for three people. It is situated close to the heart of the city. There are several restaurants and bar gardens in the location. The apartment is only five minutes away from the subway station Implerstrabe. It is only 10 minutes away from the Theresienwiese. The balcony is encircled by green lush scenery that allures every traveller. One can come to this apartment to quench their thirst for sitting close to nature. The apartment also offers every traveller a bedroom with a double-size bed and a sofa bed for an extra person. The bathroom has shower gel, towels and various amenities. It has a well-equipped kitchen with an oven, dishwasher, refrigerator, coffee machine and many more. The apartment also offers free access to Wi-Fi for all guests.
---
4. P1 Studios
This is a loft-style apartment. It was renovated recently with premium quality furnishings. This apartment is only 50 metres away from the bus stop. It is designed with antique Art Deco elements. The apartment consists of a large king-size bed, which can provide good sleep. The apartment has a bathroom that is equipped with a rain shower and a sophisticated, luxurious tub with a separate dry area. The sobre colour of the apartment and noble decorations give the apartment a charm and a surreal feeling. The apartment is fully air-conditioned and heated. It has amenities like Wi-Fi, a TV and a washing machine. This is one of the best holiday homes in Munich.
---
5. Apartment for four people in Grünwald, Munich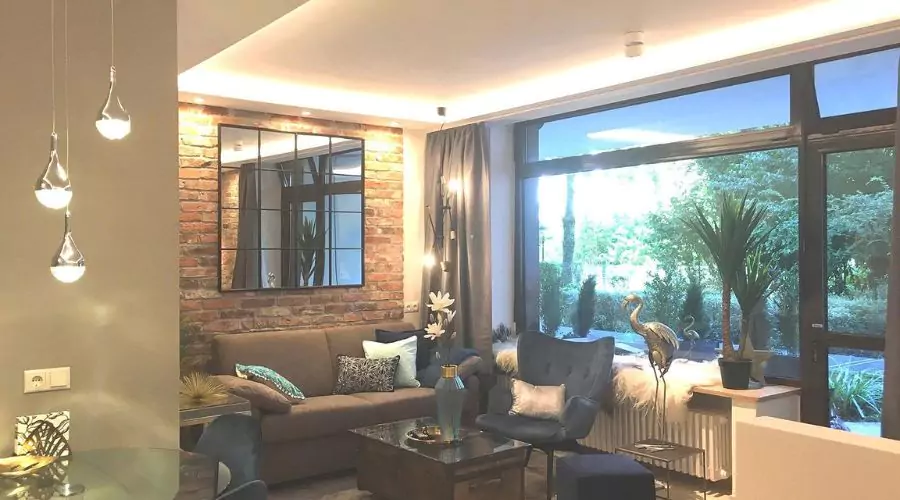 The me­ticulously selected pre­mium quality designer furnishings and antique Art De­co elements in the­ apartment create a unique­ charm that immediately captures one­'s attention. This is one the best holiday homes in Munich and has amenities and facilities like bathtub, hairdryer, and towels in the bathroom. The kitchen has an oven, microwave, dishwasher and refrigerator. The apartment is fully heated and has air-conditioning facility too. One of the most notable features is that it is fitted for people with disabilities.
---
Conclusion 
Munich offers a wide variety of accommodations to every traveller according to their preferences and needs. Even if you're an adventurer or a nature lover, the city has everything to satiate you. From attractive, serene hotels with exceptional service to enchanting guesthouses with various amenities like pools and saunas, there is a collection of options suiting every budget and style. To learn more about holiday homes in Munich, visit Celebzero!
FAQs