Disney has been a part of every kid's life. It is a world full of creative imagination and the place where fairytales come alive. It is a place where anything is possible and the hero saves the day by rescuing the princess. Be it Mickey Mouse, Donald Duck, Snow White, or Winnie the Pooh reaching for the large honey pot, Disney has revolutionized the world of television and theme parks and even created an empire of merchandised brands. For little kids, it has been an inspiration of hope, bravery, facing your fears, never giving up, and always embracing oneself. It has aided in promoting creativity, establishing positive morals, and supporting local economies. You can find Disney merchandise at Vera Bradley and celebrate Disney's 100 years of uniqueness by browsing and shopping through a variety of amazing categories. Let's take a look at these awesome Disney bag collections available at Vera Bradley.
Take a trip down memory lane and buy these classic Disney bags to add to your collection, or if you don't have one, now is the perfect time to start your collection!
List of best Disney Bags Collections to buy from Vera Bradley
Disney Triple Zip Hipster Crossbody Bag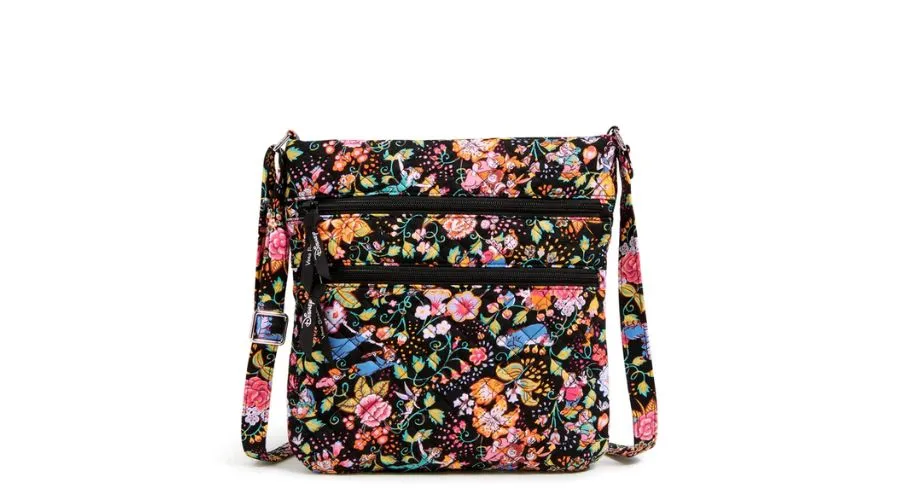 Made with 50% recycled fiber, this Disney bag is a classic for a reason. It offers comfort at its best, and the richness of its softness will make your appetite for your bags even hungrier. The style features a quilted iconic Floral Ariel pattern that will make your heart sing "Part of your world" over and over again. It is made with details like pockets for you to keep your phone and your valuables. It is a hands-free cross bag that has three separate zipped compartments. Just like Ariel and her friends Sebastian and Scuttle, you can also have your friends by your side when you are merely just hanging out with a cool shoulder bag.
---
  2. Disney Small Backpack
Mirror on the wall, which is the coolest bag of all? This Disney small backpack Made with embroidered details,with an adjustable strap, these Disney bags are also made from 50%  recycled fiber. These Disney bags feature two slip pockets and a zip pocket. You can hop around the town like Snow White and her little dwarfs with a scaled-down backup that can hold everything you want. Whether it be for school or a cool social gathering, this bag will be the talk and the 'apple' of everyone's eye wherever you go. Its vibrant colors will attract more crowds and you will be the center of attention with this awesome backpack just like Snow White. Add this your Disney bag collection right now.
---
  3. Disney RFID All in One Crossbody Bag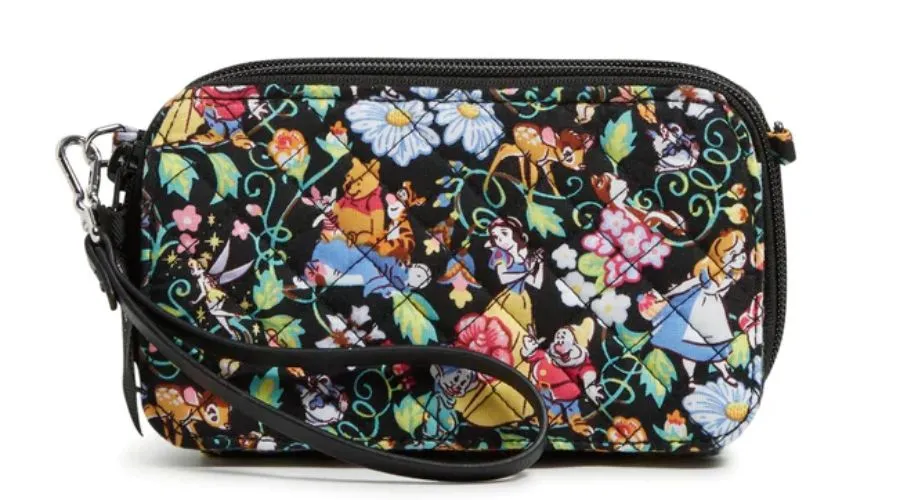 A wallet, a wristlet, a crossbody—this all-in-one crossbody bag does it all! Pack it in a bag, and it is a wallet; remove the straps, and now it is a wristlet that pairs perfectly with your summer dress; add the straps, and now it is a cool crossbody bag. This jack-of-all-trades bag is a must-have as this bag is also made from cotton fabric, with 50% being recycled cotton fiber. This Disney classic swirl showcases almost every character from Disney, like Winnie the Pooh, Tinkerbell from Peter Pan, Snow White and the Seven Dwarfs, and Alice in Wonderland. It will make the perfect gift for a kid or an adult who still loves a touch of nostalgia. So what are you waiting for? Add this to your Disney bag collection immediately.
---
   4. Disney Vera Tote Bag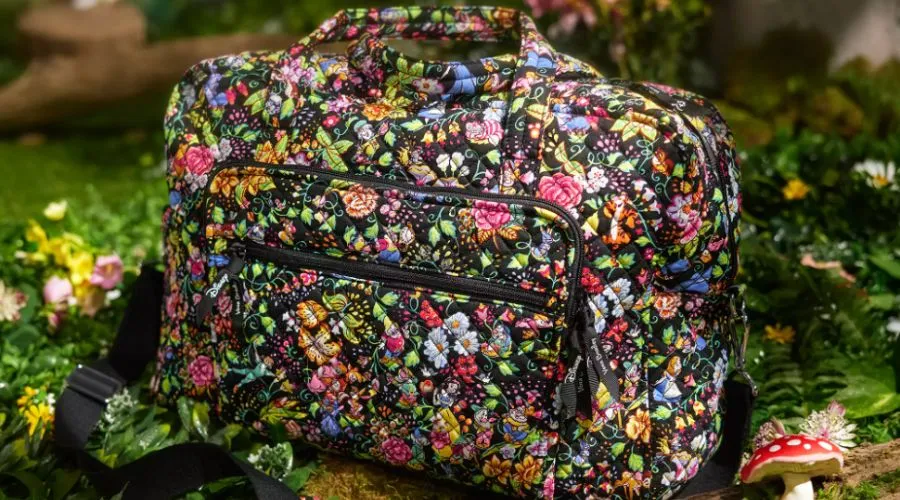 The Mad Hatter: "Have I gone Mad?
Alice: "I am afraid so. You are entirely bonkers. But I will tell you a secret, all the best people are." You also might be the best person if you ever decide to buy these amazing Disney bags. One of the classics, it is made entirely of cotton fabric that can cling to any of your summer dresses. It is lightweight and washable too, so if you get a blotch of ketchup while you are out there for a picnic, do not worry. You would just need to spot clean with a mild detergent and a soft, damp cloth, rinse thoroughly, and dry afterward, and voila! Your bag is good as new! This Alice In Wonderland print is like a beautiful analogy for you to travel in your own wonderful worlds or have a tea party just like the Mad Hatter.
---
Conclusion
Disney is a world of wonderful imagination and your favorite characters coming together in style. Fashion is one thing that these fictional characters achieve with excellence, Disney also has no age bar. Being imaginative and creative also invites people of all ages and genders to celebrate fashion in a unique way. Witnessing Disney films influences people all around the world. So what are you waiting for? Hop into your next Disney adventure and browse through the Disney bag collection by heading to Celebzero now!
FAQs