Looking for an excellent lotion to keep your skin soothing, soft, and moisturized? If you haven't considered cocoa butter lotions, then what are you doing? These lotions are renowned for their efficient hydration and healthy skin properties. Cocoa butter lotions are your passport to a journey of rejuvenation, self-care and healthy, soft skin. They are easy to use and incorporate into skincare routines! iHerb is a platform that provides the best health and wellness products from different brands. It has a variety of cocoa based products. Let's take a look at some of its cocoa butter lotions. 
Achieve smooth skin with these cocoa butter lotions on iHerb!  
1. Nivea, Cocoa Butter Lotion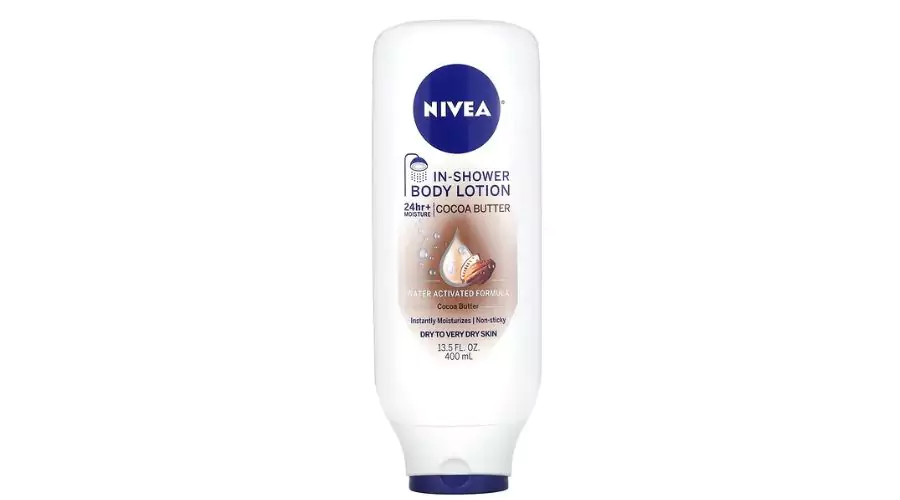 Nivea's cocoa butter lotion is non-sticky and ideal for those who have dry to very dry skin types. You can use it right after a cozy shower on your wet skin! It is non-sticky and has a fine formula. The water-activated property puts it into action as soon as it is applied to damp skin. The lotion will leave your skin soft and hydrated! An excellent way to nourish your skin. Plus, with this lotion, you can save time. All you have to do is apply it to the skin as soon as you are done showering. There is no need to spend time soaking the skin and waiting to apply the product. 
The product contains the following key ingredients besides cocoa- water, petroleum, and glycerin. It is dermatologically tested, and it is a reliable product!
---
2. Palmer's, Cocoa Butter Lotion with Vitamin E
This lotion is rich in shea butter, collagen, and elastin, essential components for maintaining healthy skin. It is dermatologically tested and ensures that the skin is left looking firm and tight. The key ingredients of this lotion are- ginseng and vitamin E, which are ideal for softening and skin healing. To use, massage thoroughly all over the body. Suitable for the thighs, stomach, and bust area Co-enzyme Q10 is a popular nutrient that is used to revitalize and keep the skin safe.
---
3. Queen Helene, Cocoa Butter Lotion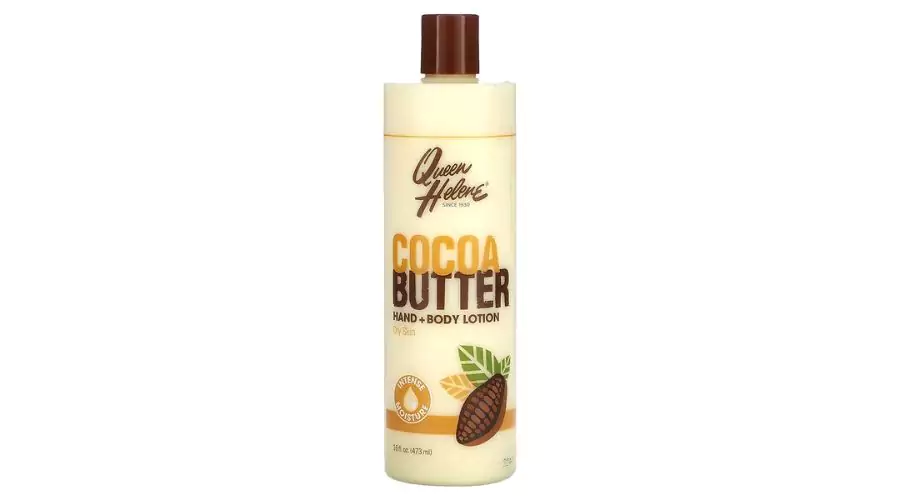 Suitable for dry skin, this cocoa butter lotion provides intense moisture and skin protection. Especially for extremely dry skin that is starved of moisture and nourishment. It is non-greasy and non-sticky which ensures smooth application. To use, take an adequate amount on your palms and massage thoroughly on the face and body. 
The packaging makes it look like a unique vintage product, plus it gives the product a seamless finish. It is portable and easy to use. Whether you want to carry it in your everyday purse or take it along on a trip, it will easily fit in and take up minimal space!
---
4. NOW Foods, Cocoa Butter Lotion
This lotion is free of harsh ingredients, parabens, gluten, and cruelty-free. It is a safe option for conscious individuals who are very particular about what they apply to their skin. If you are tired of daily pollution and other environmental factors harming your skin, then this is a great option for you. The rhodiola extract and cocoa butter ensure that your skin is safe from those factors. The presence of ingredients like aloe vera keeps skin irritation minimal. The almond oil is included to help retain skin moisture. 
To use, apply adequate amounts to the needed areas and massage for 1-2 minutes. The product will help your skin maintain a balance between hydration and oil.
---
5. Jason Natural Cocoa Butter Lotion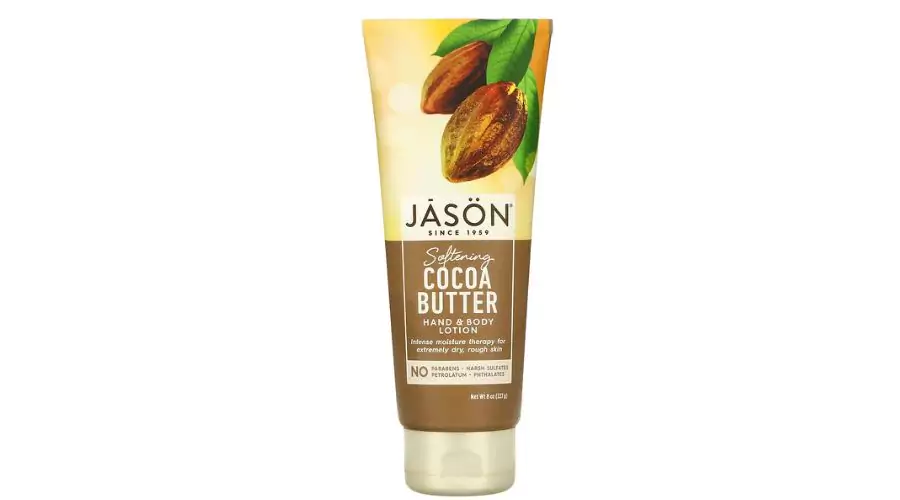 This product is suitable for extremely dry and rough skin. It includes no harsh ingredients, parabens, or petroleum. It achieves a rich blend of cocoa butter, sunflower oil, and chamomile extract for maximum hydration and deep skin nourishment. If you have tried hundreds of lotions to help soothe your dry, stubborn skin but nothing has worked, then give this lotion a try! It is ideal for extremely thirsty and rough skin, especially stubborn skin. 
To use, apply to slightly moist skin after showering. Give extra attention to those parts of your body that are rough and get dry quickly.
---
Conclusion
Cocoa butter lotions leave the skin soft, hydrated, and smooth. They have become vessels for skincare and self-pampering. They come with a myriad of benefits, which makes them a highly sought-after product in the market. iHerb has some of the best cocoa butter lotions, featuring brands like Palmer's, Nivea, and Queen Helene. It is a reliable platform to begin your skincare journey. 
For more information, visit Celebzero. 
FAQs