Who said your cat can't be a fashionista? If you love fashion and dressing up, then include your cat too! Whether it's a hat, hoodie, t-shirt or comfy pajamas, your cat can wear each and every look. Maybe your cat will become the next Instagram superstar. You never know, huh? There are so many options to dress up your furry baby in, and Chewy's is here to make the experience simpler and fun. It is a great platform to find a wide range of cat clothes of different sizes, styles and types. If you are ready to introduce your cat to the world of fashion and clothing, then keep reading to find out more about cat clothes. 
What is Chewy?
Chewy is a platform dedicated to pets! From pet supplies, food, clothes and accessories, this is the go-to place for pet lovers. It is a trusted and reliable place to find all the daily essentials for your pets. There is a 100% satisfaction guarantee on all orders, which means that Chewy works extra hard to ensure that each and every one of its customers is satisfied and happy. If you aren't satisfied or happy with a product, you can return or replace it. Chewy is here to support the journey of both new and old pet owners. 
What type of clothes are suitable for cats?
There are many types of cat clothes for your adorable companion. Here are some ideas to dress up your furry baby: 
1. Pineapple Hawaiian Cat Shirt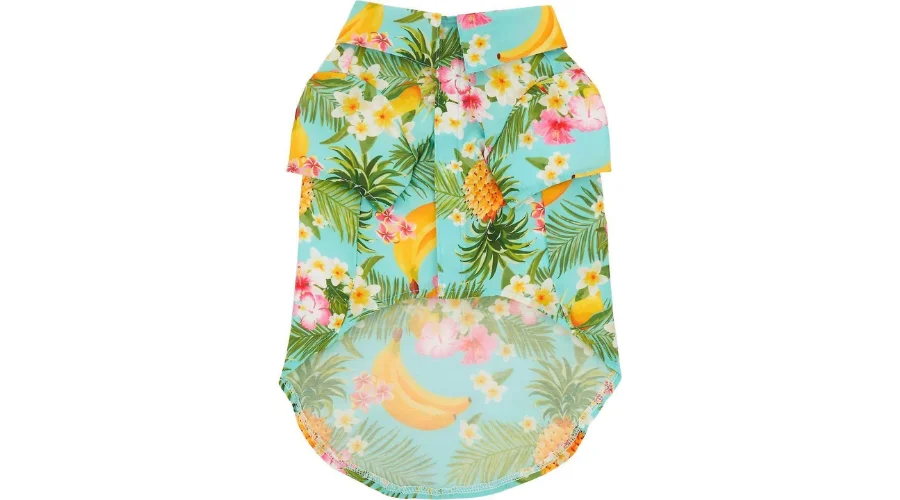 Going on your next beachy vacation? Bring your cat along, and don't worry about the fit because this Hawaiian cat shirt fulfills that purpose well. The shirt boasts fruity and flowery patterns and has a step-in design that makes it easy to put on and take off. This is the perfect summer apparel, and the light blue ocean vibes make it ideal for beach wear. It is suitable for small breeds and is made of polyester and synthetic fabric. There are fuzzy fasteners on the belly, which ensure better securing and make sure that the shirt stays out of the way of your pet's other activities. The fabric is machine washable. 
---
2. Cozy Fleece Cat PJs
Make sure your cat goes to bed comfortable and cozy. Pullover pajamas are the best way to do it. This classic and timeless style also adds to the charm of the pajamas. Whether it's a lazy Sunday afternoon or bedtime wear, there are many ways to make use of these fleece pajamas. If you want to find the best size for your cat, then the size guide is there to help you. Measure the body, neck and chest and compare it to the size options given. To wash it, flip it inside out and use a machine. Use a non-chlorine bleach and low tumble dry. 
---
3. Frozen's Olaf Cat Bandana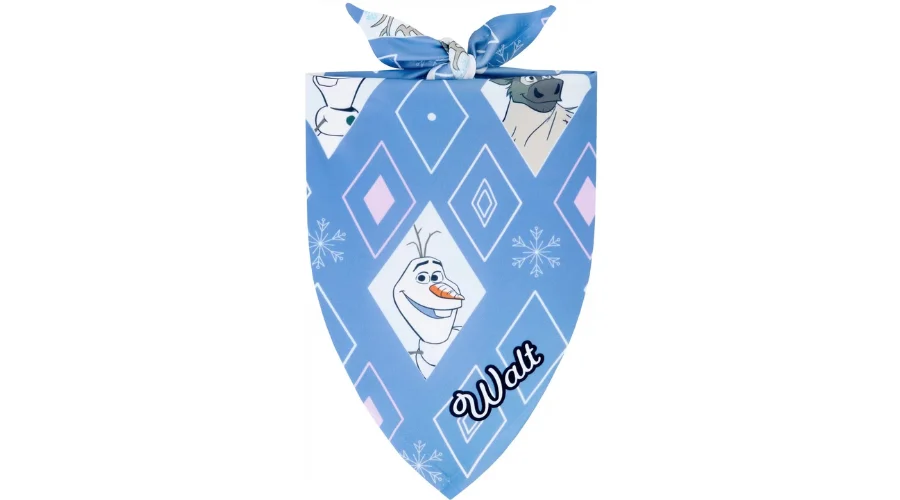 If you want a fashionable addition to your cat's wardrobe, then this Frozen themed bandana is a great option! Whether it's a party or a fun outing, make sure to include your cat too! And, if you love Disney, then why not incorporate this bandana into your cat's style? There are three different ways to wear it, depending on style and aesthetics. If you want to add a personalized touch to it, then add your pet's name with the customization option! 
---
4. Cat Pullover Hoodie
Well, if you want something warm for your cat, then this pullover hoodie is for you. The hook and loop fasteners ensure easy securing and removing. Made with a blend of polyester and cotton, this is a perfect and cozy option for your pet. Make your pet dress up in style and add a special meaning to winter fashion. 
Conclusion
Who is the next social media baddie? It is definitely your cat! With the best and most stylish cat clothes, your furry friend is on its way to making its own name. And maybe some fans too (excluding you, of course)! And if you want your cat to look sophisticated and cool, then find appropriate cat clothes on Chewy. Whether it's for styling purposes or protection from harsh winters, cat clothes serve versatile purposes. When choosing the right clothes for your cat, make sure not to forget its comfort and convenience. If it shows signs of discomfort and stress, then you don't have to wear clothes. Dressing up your cat is a fun part of pet ownership, and you should make the most of it! Of course, at your cat's convenience. 
For more information, visit Celebzero. 
FAQs