Women's body spray is a must-have beauty necessity since it provides a pleasant scent and a means of staying refreshed in a variety of settings, including social gatherings, work, and workouts. Body spray is an essential part of personal grooming since it maintains a person's pleasant scent and feeling, which improves their overall hygiene and self-esteem. Many find it to be a daily necessity. Its ability to lift people's spirits and leave a positive impression on others emphasises how important it is to maintain a nice and professional appearance.
With a wide range of products and affordable rates, Billiger is a great place to shop online for women's body spray that fits different preferences and lifestyles. Customers may choose from a wide variety of perfumes with more ease due to their user-friendly website and customer evaluations, which also help them look their best while facing the day's obstacles with style and confidence.
The Best Fragrance Women's Body Spray 
1.  Victoria's Secret Wander The Meadow Body Spray for Women 250 ml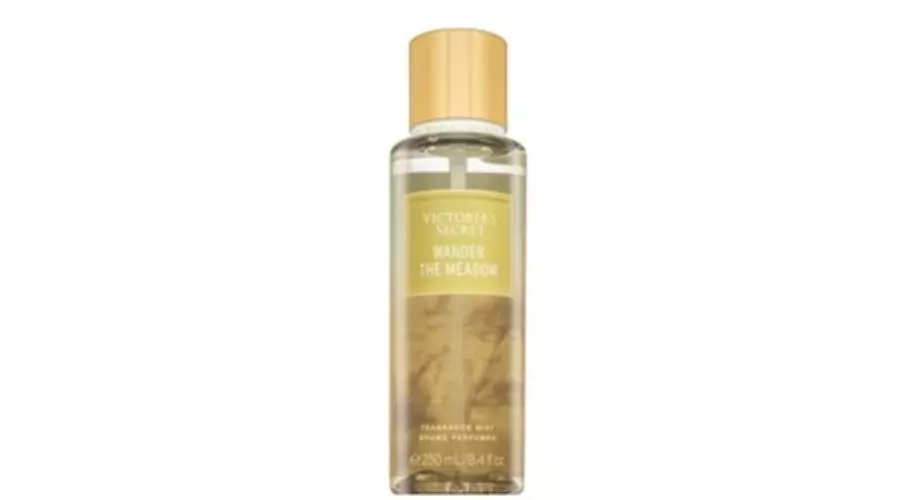 Scented with fruity, sweet, green, and floral notes, Victoria's Secret Wander the Meadow Body Spray for Women comes in a handy 250 ml single pack and takes you on a delightful sensory adventure. The fragrance of this women's body spray slowly develops into three distinct phases: the base note of rhubarb, the everlasting strawberry heart note, and the top note of freesia, which together create a wonderfully nuanced and lingering aroma. The delicate concentration of aroma oils in this body spray gives it a light, fresh vibe that makes it perfect for everyday usage. This fragrance, reminiscent of femininity, can be worn off quickly but can be intensified with multiple applications throughout the day, enveloping the wearer on skin, hair, and clothing.
---
2. Sol de Janeiro Brazilian Crush Cheirosa 71 body spray, 90ml
Conveniently packaged in a 90 ml single pack, Sol de Janeiro Brazilian Crush Cheirosa 71 Body Spray is a pleasant addition to the sweet and vanilla scent family. Its mild concentration of fragrance oils creates a light and refreshing perfume. This women's body spray is perfect for everyday use; although it fades rather quickly, it keeps its alluring smell even when reapplied several times during the day. Its application is versatile; you can spritz it on your skin, hair, or clothes to feel its soft charm all over you wherever you like. Furthermore, the refillable bottle and reasonably priced pricing make it a sensible option for people looking for a subtle yet long-lasting fragrance for daily use.
---
3.  Korres Relaxing Lavender Senses-Calming Mist Body Spray 100 ml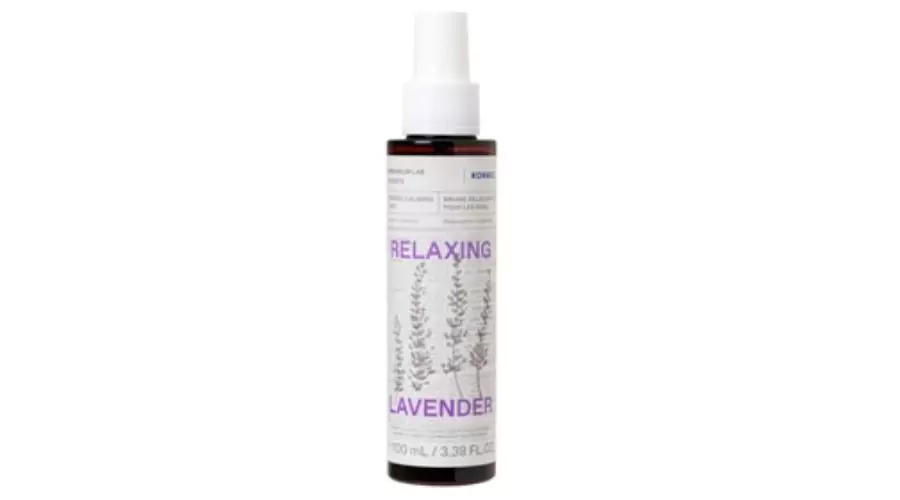 Among women's body sprays, Korres Relaxing Lavender Senses-Calming Mist Body Spray is a great option because it comes in a handy 100ml size. With its soothing lavender smell, this product provides a delightful trip towards relaxation and tranquillity. It is perfect for everyday usage because it is expertly created to provide a calming and revitalising experience. All day long, the delicate and organic scent remains, instilling a sense of peace. Korres, a brand renowned for its dedication to high-quality natural ingredients, guarantees that this body spray not only leaves you smelling amazing but also improves your general wellbeing. Its small form factor and potent functionality make it a useful and enjoyable addition to any woman's beauty regimen.
---
4. CNC Cosmetic MicroSilver Face/Body Spray, 30 ml
The 30-millilitre CNC Cosmetic MicroSilver Face/Body Spray is a multipurpose, skin-friendly product that encourages glowing, healthy skin. This women's body spray targets and reduces germs that can cause a variety of skin concerns, effectively supporting the skin. It is formulated with MicroSilver, which is recognised for its antibacterial characteristics. It's a handy option for general skin care because it can be used on the body as well as the face. CNC Cosmetic MicroSilver Face/Body Spray provides a mild and protective solution to help create a clear and balanced complexion, all in a small and travel-friendly bottle, whether used for acne-prone skin or general skin care.
---
5.  Women'Secret Body Mist Lady Tenderness body spray for women 250ml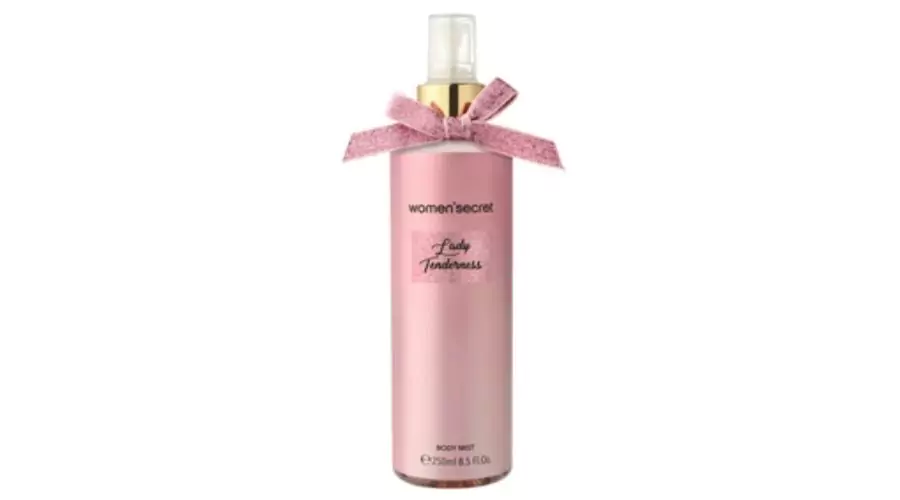 Women'Secret Body Mist Lady Tenderness, in a generous 250ml size, is an enchanting body spray tailored for women. This long-lasting body spray for women has a lovely, delicate aroma that perfectly embodies feminine appeal. Lady Tenderness's sophisticated and enduring scent is a lovely addition to a variety of settings, leaving a soft and endearing trace. Its large amount guarantees you'll be able to savour its alluring aroma for a long time. This women's body spray is a beautiful addition to any collection, adding a touch of elegance and sophistication to any woman's beauty regimen, whether she uses it for special occasions or as her go-to fragrance every day.
---
Useful Information for Anyone Using Body Spray:
a) Think About Personal Preference: Since this will serve as the basis for your selection, begin by deciding which smell family—flowery, fruity, or woody—you favour.

b) Sensitivity and Skin Type: Take into account your skin type and potential sensitivities; if you have sensitive skin, go for hypoallergenic or alcohol-free sprays.

c) Longevity and Concentration: Choose between a more intense fragrance that lasts longer for everyday usage or one that is subtler. To find out, look at the fragrance oil concentration in the product.

d) Occasion and Season: Consider the location and timing of your body spray application. Certain fragrances work better throughout the day, while others work better in the evenings or during particular seasons.

e) Testing and Sampling: If at all feasible, try the body sprays on yourself before committing to a purchase to make sure the fragrance suits your preferences and your body chemistry.
Conclusion
In conclusion, women's body spray is an effective tool for improving personal grooming in addition to being a cosmetic product. It leaves a pleasant, lingering scent that increases confidence. Because body sprays are available in a multitude of smells to accommodate different tastes and lifestyles, they can be included in any cosmetic routine with versatility. With a large assortment of high-quality products at reasonable prices, Billiger is an excellent online store for purchasing women's body spray. This makes it possible for everyone to find their own signature perfume and go out in style and confidence. For more information on the best body spray for women, visit CelebZero. 
FAQs