Sharjah is one of the seven UAE emirates and a captivating destination merging together Islamic and Arab heritage with its traditional architecture, cuisine, and lifestyle. With the Gulf of Oman to the east and the Persian Gulf to the west, this city offers picturesque views, making it a great spot for photography at places such as the Al Majaz Waterfront and Al Qasba canalside complex.
UNESCO has granted Sharjah its title of 'Cultural Capital of the Arab World'. Here are some of the best places to visit in Sharjah for remarkable experiences.
Check out the best places to visit in Sharjah:
1. Sharjah Art Museum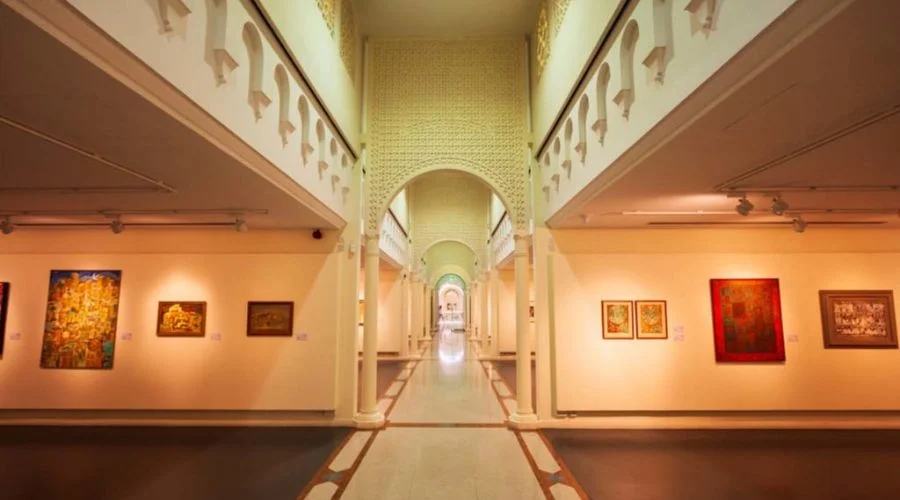 The Sharjah Art Museum is among the best places to visit in Sharjah, offering a variety of artwork from both well-known and emerging local and regional artists in various formats. This three-storey building features traditional wind tower architecture, which was moved to in 1997.
The museum is a house of amazing permanent collections, as well as organising exhibitions to introduce art lovers to the creative talent of both established and budding artists. Aside from its static collection, the museum has also collaborated with art organisations from all over the world, including TATE Britain in London and The Gibran Museum in Lebanon, to bring temporary displays to the public. There is no ticket price making it one of the best places to visit in Sharjah for free.
Also read :- 5 Best Face Yoga Methods: Which Is Right For You?
---
2. Sharjah Calligraphy Museum
The Sharjah Calligraphy Museum is a unique space and among the best places to visit in Sharjah. It celebrates the art of Islamic calligraphy, from its ancient Kufic scripts to its more modern, dynamic forms. Located in the heart of Sharjah, this quaint museum features the works of renowned Iranian calligrapher Bahman Panahi, showcased in the "Music of Letters" exhibit.
Visitors can immerse themselves in the beauty of the old Arabic village, exploring its coffee houses, souks, and workshops, or marvel at the exquisite calligraphy on display in the museum's hall and galleries. This is a must-see spot for anyone interested in understanding the timeless art of calligraphy and appreciating the wonders of the Arab world.
Also read:- A Budget Friendly Hostels In Brighton For A Blissful Stay
---
3. Sharjah Mega Mall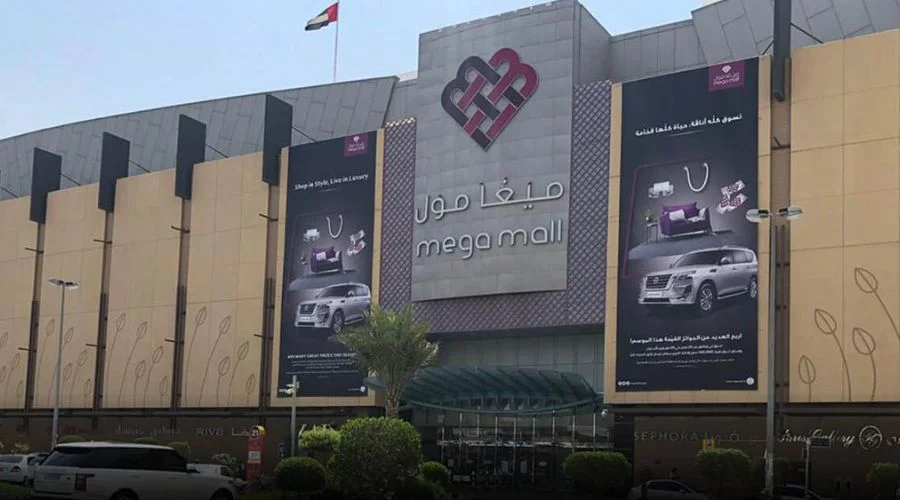 Mega Mall in Sharjah is among the best places to visit in Sharjah, situated in Bu Daniq, an area renowned for its convenience, located in the middle of the emirate. Those living in the apartments in Abu Shagara can easily access the mall, and it is not far from other popular residential hubs such as Al Majaz and Al Khan.
Mega Mall is owned and managed by Citadel Properties and covers 800,000 sq. ft over four floors. It contains a variety of international stores, restaurants, cinemas, and an indoor theme park. And some of the best stores available include Monsoon, Mothercare, Victoria's Secret, Anotah, Paris Gallery, Damas, Nishat Linen, Aldo, Naturalizer, Call It Spring, and Nayomi. It is one of the sought-after Sharjah places to visit.
---
4. Sharjah Aquarium
Sharjah Aquarium has been among the best places to visit in Sharjah for both adults and kids since it opened in 2008. Covering an area of 6,500 square meters, this aquarium, managed by Sharjah Museums Authority, comprises 21 aquariums on two floors and showcases a variety of sea creatures.
It was created to spread awareness about marine life. In addition to the entertainment it provides, it also offers a range of facilities to ensure visitors have a comfortable and enjoyable experience. These include free Wi-Fi, wheelchair access for elderly people and those with disabilities, a mothers' room with changing tables, a café, a prayer room, a gift shop, elevators, restrooms, and ample parking space.
---
5. Sahara Centre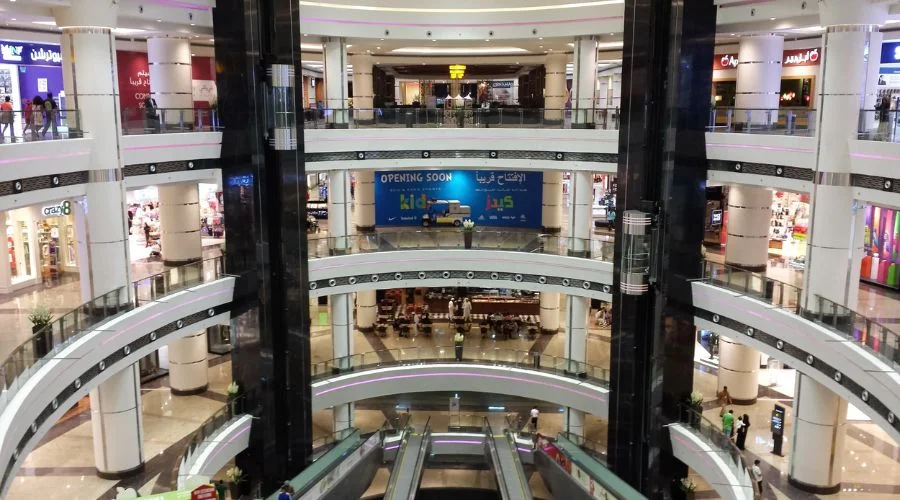 Sahara Centre is one of the best places to visit in Sharjah, situated on the border between Sharjah and Dubai, Sahara Centre is a vibrant shopping and entertainment hub in the city's cultural capital. Sahara Centre Sharjah offers an array of thrilling rides, amazing restaurants and cafes, multiplex NOVO Cinemas, and kid-friendly leisure activities.
The Adventureland inside the mall is one of the leading indoor theme parks in the city and offers various rides and attractions for all ages. From thrilling roller coasters to family-friendly interactive games, there is plenty of fun. There are also several food outlets available at the food court, making it a great choice for a quick snack or a sit-down meal.
Also read :-Book Your Dream Vacation: Find Affordable Flights To Italy Now
---
Conclusion
Visiting Sharjah offers a unique insight into the area's culture and heritage through its spectacular museums. The Sharjah Art Museum and the Heritage Museum feature artworks and artefacts that capture the area's traditions. At the Sharjah Calligraphy Museum, visitors can witness centuries-old calligraphy and even participate in calligraphy workshops.
For a change of pace, a day trip from Sharjah takes you to the rugged Fossil Rock and ruby-red dunes, where you can enjoy camping, dune-bashing, and stargazing. Adventurous souls can also take advantage of the clear waters for jet skiing, windsurfing, and parasailing. To experience Bedouin culture, explore the Meliha Archaeological Centre. This guide from Celebzero brings the 5 best places to visit in Sharjah. For more information, visit Booking and Celebzero.
FAQ's