This winter go the extra mile and give your style a boost with JD Sports' winter hoodies for men! Incorporate new and versatile options or elevate your existing look. Winter wear is more than just a boring sweater or a dull jacket. And we are here to prove that! Find out why hoodies are such an exemplary outfit choice and how JD Sports can be a game changer for your fashion! 
Why are hoodies a good option? 
Hoodies are a good choice for a breezy casual outing or simple low m events. Hoodies are ideal because they are easy to wear, low maintenance and comfortable. They are the perfect guides and easy to carry. Feeling cold in the class? Take out your hoodie! It's raining and the weather is suddenly chilly? Wear your hoodie. 
Hoodies fit in perfectly, no matter wherever you are. You can even wear them during summers. Cotton hoodies are quite a popular option and a classic summer outfit. 
Hoodies are cozy, and the soft inner material feels like a warm hug as you wear them. 
You can style your hoodies any way you like! There are different kinds of hoodies available for you to select. Hoodies without hoods are called sweatshirts, and they are well-suited for those who do not prefer to wear hoods. You can wear zipped up hoodies with track pants or jeans and even cargo pants! Or, you can wear a nice fancy t-shirt and wear a hoodie on top. 
There are numerous ways to style a hoodie and you can create looks that mold with your taste. Edgy, classy, chic or laid-back, hoodies mingle well with each and every aesthetic. 
Top 4 Trendy Hoodies on JD Sports- 
JD Sports have an abundance of hoodies from various brands, and provide customers with a multitude of options to choose from. The retailer's outstanding quality products and first-class service contribute to their reputation as one of the best in the sports field. Finding outfits suited to your style is now smooth and simple! 
Read ahead to find out about 4 special hoodies available on JD Sports that will definitely augment your wardrobe! For information about more products, please visit the JD Sports website! 
1. The North Face Men's Outline Full Zip Hoodie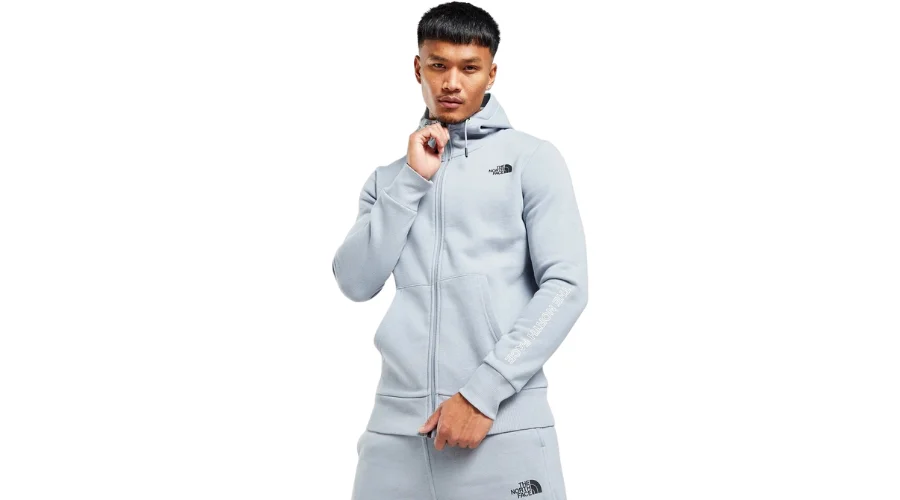 Currently a highly desired item on JD Sports, this gray colored North Face hoodie is an excellent wear for sporty pastimes or early morning runs. The look is concluded with a black "The North Face" logo on the top front and back.
Zip your hoodie up or down depending on your preference! Sweaty after your daily morning run? Unzip the hoodie, take a deep breath and destress before the next lap! 
Additionally, adjust the drawstrings on the hood accordingly and use the pockets to store any small essential items. 
2. Nike Mens Double Swoosh Hoodie
This Nike's Mens Double Swoosh Hoodie is no doubt a suitable winter wear. Protect yourself from the crisp weather as this winter wear gives you a warm hug. The shades of yellow and orange in the double Nike checks add zest to the product. So whether it's a visit to the gym or a casual Sunday outing with friends, this hoodie is supreme and an epitome of streetwear aesthetic and style. 
Also, cover your ears and head with the hood, maximizing comfort and prevent yourself from catching a cold or getting sick! 
3. McKenzie Men's Elevated Essential Hoodie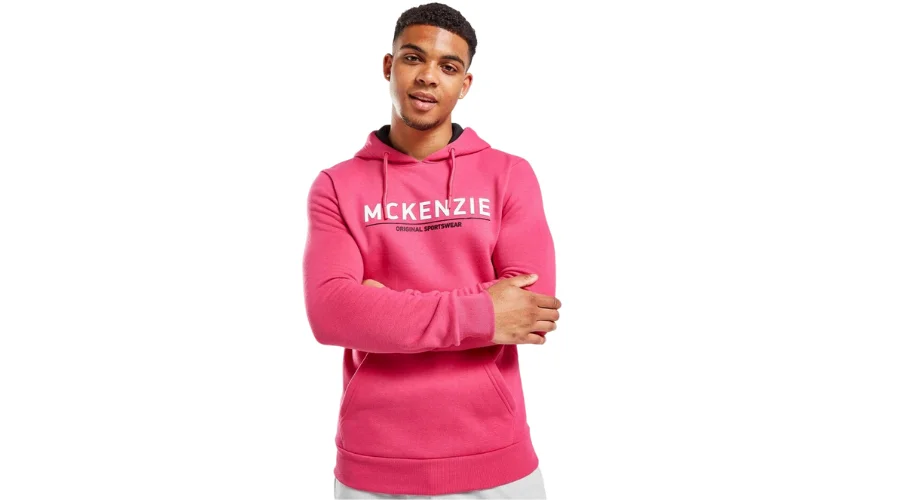 Add a pop of color to your daily wear with this McKenzie Men's Elevated Essential Hoodie. Whether it's a lazy afternoon or running daily errands, this hoodie is just the right fit! Keep necessary items like mobile phones or car keys in the kangaroo pockets, or prevent numbness by keeping your hands in them. 
This item is available in 5 other colors, check out the JD Sports website to choose the right one for you.  
4. Lacoste Men's Poly Zip Hoodie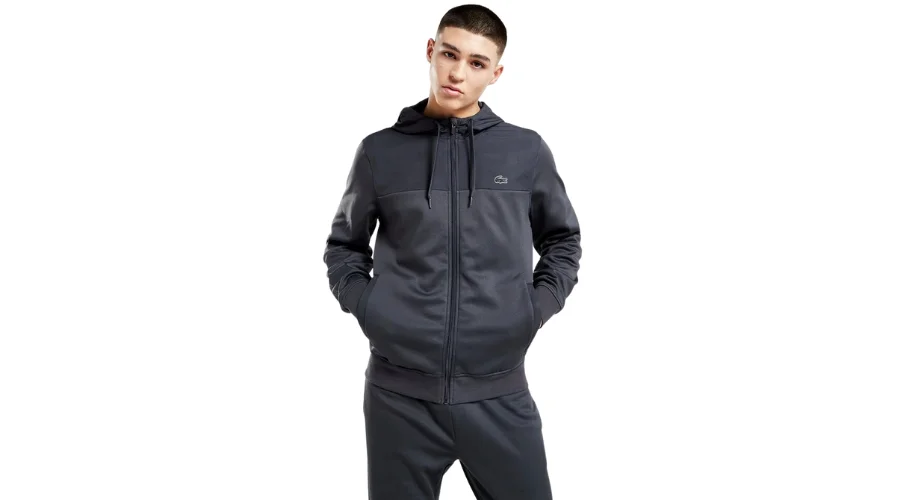 A popular product on the JD Sports' website, this Lacoste hoodie is chic and dapper. This zip-up hoodie's jet black color makes it go with any color and gives you a dashing vibe. The famous crocodile Lacoste logo is added on the top left side. 
Look fly and stylish as you wear this hoodie and freshen yourself up with an evening walk. 
Conclusion 
Winters can be harsh and thus we all want to feel cushy and relaxed while looking our best. And hoodies are the best way to serve this purpose. Not only are they warm, cozy and highly fashionable but they also keep your fashion on fleek. So get ready to groove and make a mark this winter with JD Sports' winter hoodies for men. 
FAQs