When it comes to women's shoes, there's one brand that effortlessly combines art and fashion – United Nude. With its innovative designs and impeccable craftsmanship, United Nude has become a sought-after name in the industry. And now, you can explore a wide selection of United Nude shoes at Shop Premium Outlets, your go-to destination for premium fashion at great prices. In this blog, we'll delve into the world of United Nude women's shoes and showcase the top five must-have styles available on Shop Premium Outlets. Let's dive in!
Wide selection of United Nude shoes on Shop Premium Outlets
At Shop Premium Outlets, you can explore a wide variety of United Nude shoes for women, catering to a diverse range of tastes and occasions. From chic sneakers to bold boots and versatile booties, you'll find endless options that will complement your style. With the convenience of online shopping and attractive discounts, you can now make your collection more versatile and stylish! Let's explore some of the top United Nude shoes available at Shop Premium Outlets. 
1. Flux Sneaker – UNITED NUDE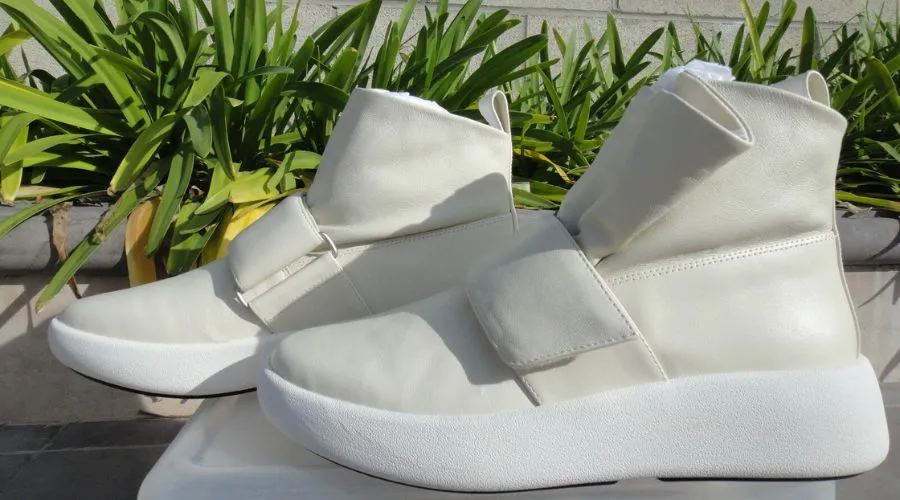 The Flux Sneaker from United Nude is the perfect blend of style and comfort, making it an essential addition to your collection. Its striking design sets it apart from ordinary sneakers, showcasing United Nude's innovative approach to footwear. The shoe features a sleek silhouette with clean lines and light colours. Beyond its eye-catching appearance, the Flux Sneaker is engineered with practicality in mind. The shoe's cushioned footbed provides exceptional comfort, making it suitable for all-day wear. 
Whether you're exploring the city or running errands, your feet will remain pampered and supported. The lightweight construction further enhances wearability, allowing you to move with ease and confidence. The Flux Sneaker seamlessly transitions from casual outings to professional settings, making it a versatile wardrobe staple. You can pair it with jeans and a chic top for a laid-back yet stylish look. These United Nude Shoes effortlessly elevate any outfit, making them a must-have.
---
2. Space Kick Bold – UNITED NUDE
Make a bold statement with the Space Kick Bold shoes from United Nude. Crafted with a mix of premium leather and mesh, these shoes are the perfect addition to any modern collection. The platform sole not only enhances the design's edgy appeal but also provides added comfort and stability. These United Nude shoes are a perfect choice for those seeking to make an impression at fashion-forward events, parties, or artistic gatherings. You can pair it with a monochromatic outfit to give them the spotlight they deserve. They are designed to be used as a statement piece to elevate any simple ensemble. No matter how you style them, the Space Kick Bold shoes will undoubtedly turn heads and leave a lasting impression.
---
3. Pure Bootie – UNITED NUDE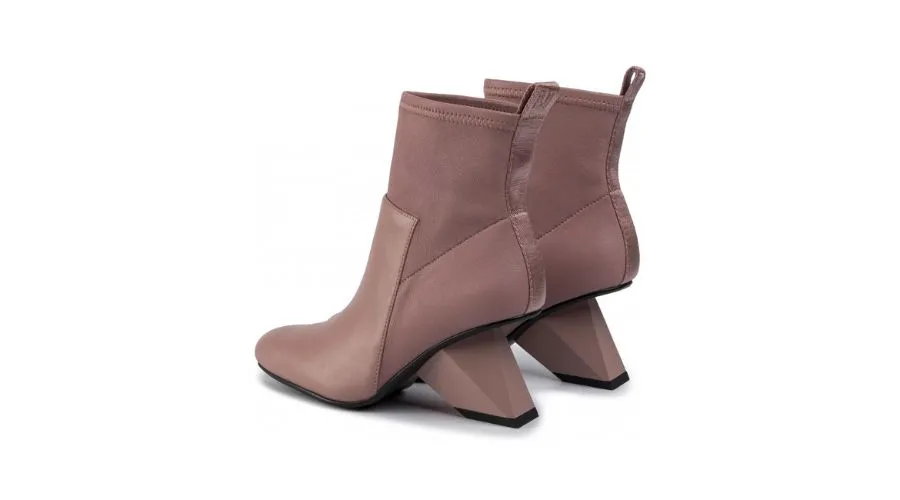 The Pure Bootie from United Nude is a charming pair that every woman needs to have in her collection. Its stylish charm makes it a versatile and essential addition to your shoe closet. The Pure Bootie's design is the perfect example of minimalism, with its clean lines and classic silhouette. Crafted from premium leather, the Pure Bootie boasts exceptional craftsmanship that ensures both style and comfort. The pointed toe adds a touch of refinement, while the slim heel elevates your posture and accentuates your legs. 
These United Nude shoes effortlessly transition from day to night, allowing you to effortlessly shift from professional meetings to evening gatherings. Pair the Pure Bootie with tailored pants or a pencil skirt for a polished office look. You can also style it with a flowy dress or skinny jeans for a chic weekend ensemble. This versatile bootie complements a wide range of outfits, making it a go-to choice for various occasions and seasons.
---
4. Fold Lite Mid – UNITED NUDE
This mid-heel boot captivates with its origami-inspired design, showcasing the brand's dedication to innovation and artistry. The Fold Lite Mid is a unique fusion of fashion and contemporary design, making it an excellent choice for those seeking footwear that stands out. Crafted from supple leather, the Fold Lite Mid offers both style and comfort. The soft and flexible material ensures a comfortable fit, allowing you to stay on your feet all day with ease. The mid-height heel adds a touch of sophistication, making this boot suitable for both casual and dressy occasions.
Complete your chic and modern look by pairing these United Nude shoes with a flowy dress or a structured skirt. You can also wear it with skinny jeans or leggings for a fashion-forward and edgy ensemble. The Fold Lite Mid's unconventional design is sure to make a bold statement, making your outfit and ensemble stand out.
---
5. Uma Chelsea – UNITED NUDE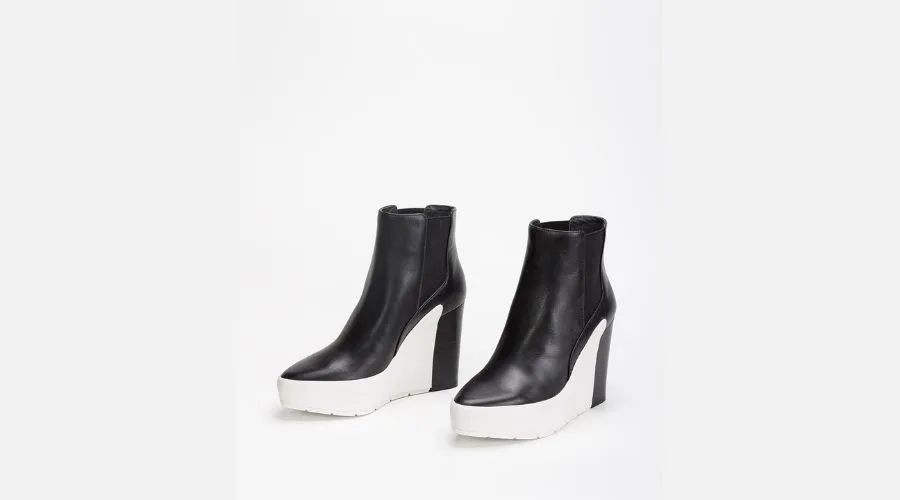 The Uma Chelsea boot highlights United Nude's commitment to great craftsmanship. One of its stand-out features is the smooth leather upper with elastic side panels. The low-stacked heel provides a comfortable and subtle lift, making these United Nude shoes suitable for everyday wear and more formal occasions. Due to its versatile design, it effortlessly goes with various outfits, making it a go-to choice. Whether you're heading to the office or a weekend brunch, the Uma Chelsea boots won't disappoint you. 
Pair the Uma Chelsea with tailored trousers and a blouse for a polished and professional look. Additionally, team it with a floral dress or skinny jeans for a chic and laid-back ensemble. With its timeless design and versatility, the Uma Chelsea will surely become a staple in your wardrobe.
---
Conclusion
There are endless options when it comes to United Nude shoes at Shop Premium Outlets. From sneakers to boots, each pair is crafted with precision and creativity, allowing you to express your unique style with confidence. Explore the selection of United Nude women's shoes and take your fashion game to new heights. Pick versatile options to create different ensembles and looks. For more such updates, you can visit Celebzero.
FAQs