Every travel junkie knows the importance of travel backpacks. Let's say you are going on a 3-day long trip, you would need your toiletries, hiking gear, hiking shoes, and other stuff as well. But it is only for 3 days and you wouldn't want to carry big luggage like a suitcase, this is where a travel backpack would come in handy, literally! Travel backpacks are like saviours for every travel junkie. If you are hopping from buses to trains or going to cities where there are no straight roads but only paved roads which make it harder for suitcases to roll then you are in need of a very travel-worthy backpack.  The challenge that comes here is to find a backpack that fits everything, everywhere all at once! Well worry not, we bring you travel backpacks from Vera Bradley that are comfortable and easy to carry on long or short trips. 
Let's have a look at these awesome travel bags for travel nuts just like you:
1. Featherweight Travel Backpack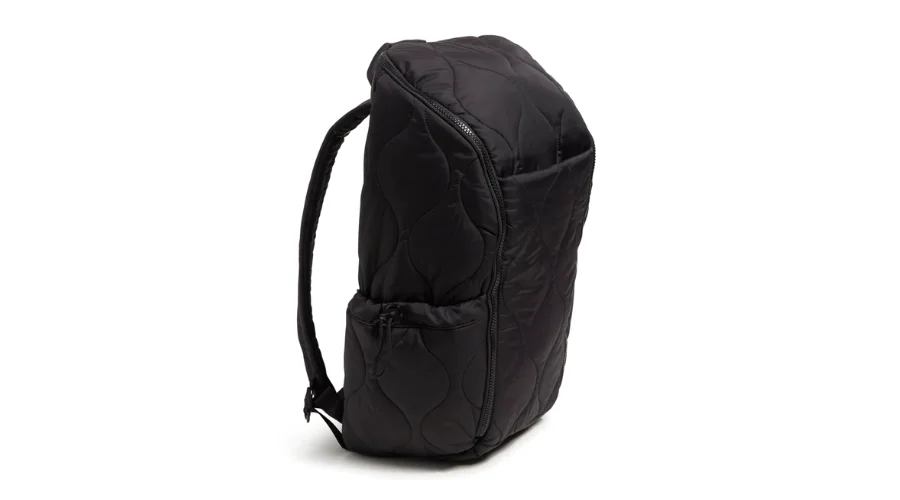 When there is a feather in its name you would immediately get to know that this travel backpack is light as a feather. Arriving in various decorative patterns like, Featherweight Dusty Blue, Featherweight Rose Quartz, Featherweight Black,  sand Paisley and Artist's Garden these travel backpacks are easy on the eyes and easy to carry. It is "squishy" which makes it perfect for packing.  This comfy travel backpack might just become your favourite to hop around the town with just the right compartments including one for your laptop! It features a zip pocket, and compression straps and is made from water-repellent nylon.
---
2. Disney Cooler Backpack
All Disney lovers, Assemble! This is the perfect travel backpack for you. With all the Disney colour vibrancy embroidered on it, you will definitely enjoy this backpack. You can have a little bit of Disney fun wherever you travel. With its water-repellent quality, carry your cool water bottles on its side. It is made from Ripstop polyester and features two slip pockets and two zip pockets with its interior featuring a slip pocket. It contains food-safe PEVA lining and can hold up to 24 cans and 6 wine bottles because it has a capacity of 25L. One of the best features of this travel backpack is that it is made entirely from recycled content. This is one of the best travel backpacks.
---
3. ReActive Campus Totepack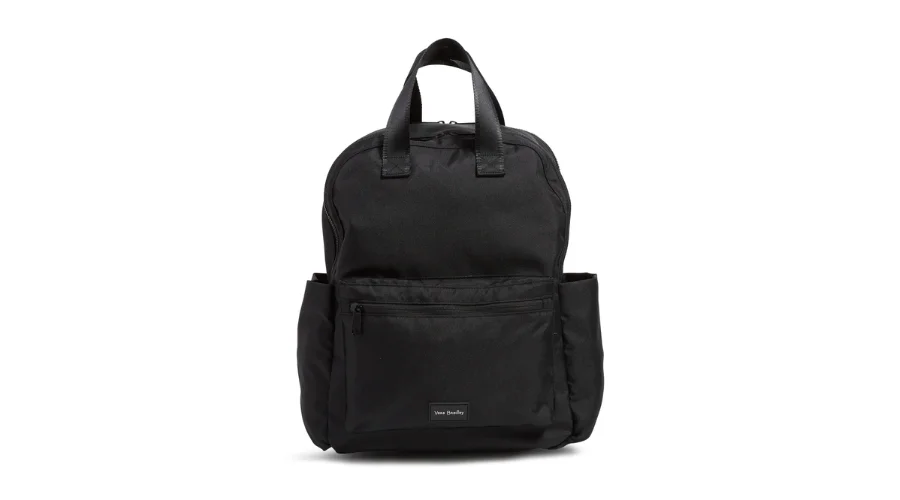 This travel backpack for women comes in a variety of patterns, from Sea Air Floral to Tranquill Medallion and from Black to Cloud Vine Multi. You can wear it as a backpack and also carry it as a Tote back. It is lightweight in nature so it is easy to carry. Along with it being water repellant one of the best features of this backpack is that it is made from recycled plastic bottles making it environmentally friendly. It comes with padded shoulder straps that are shaped according to the body's comfort. It also has a Trolley sleeve and top handles that snap together for easy travelling. Its main compartment features a slip pocket and a zip pocket.
---
4. ReActive Lay Flat Travel Backpack
Arrive in style for your trip with this backpack which comes in two patterned styles, Rose Foliage, and Sunflower Sky. For those who travel frequently this travel backpack is the way to go. It is lightweight, durable, water repellant, and also made from recycled PET water side mesh pockets. Its main compartment comes with two slip compartments and one mesh zip pocket. Its front compartment has four pen pockets, three slip pockets, and one tech pocket. It has a capacity of 24L.
---
5. Large Travel Backpack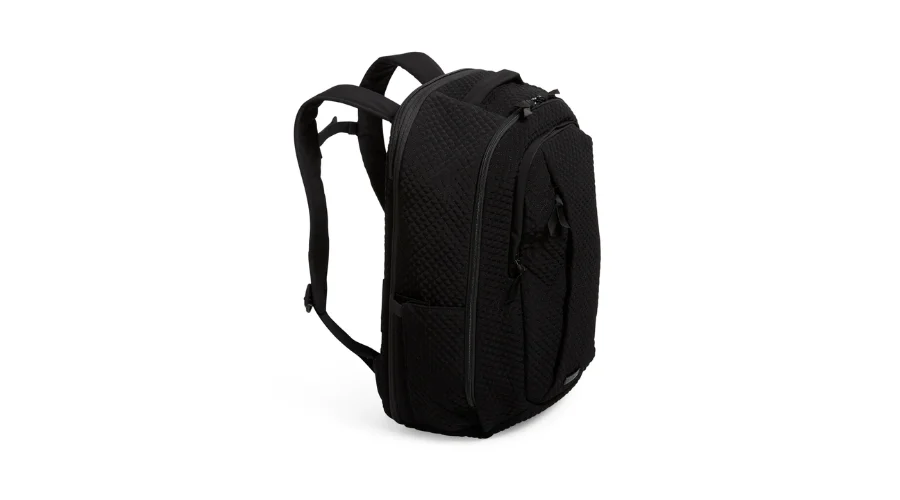 As the name suggests it is a large travel backpack when you are especially traveling by flights or trains. Made from Microfiber solid colour polyester, its exterior features a front zip pocket, two side slip pockets, a back trolley sleeve, and a laptop compartment. Its front zip pocket features a slip pocket and a front zip compartment features two slip pockets and a mesh zip pocket. The main compartment has a mesh zip pocket. With an interior key leash and an expandable section, it has a capacity of 35L.
Conclusion
Every Travel nut needs a companion. How about these travel backpacks? They are durable, and long-lasting just like your friends, And like them will carry your load whenever trouble hits you unknowingly. These travel backups are made for everyday travel or for long trips with your gang, accompanied by pop-up colours and lightweight shoulder straps meaning you won't feel like Hercules carrying the whole world on your shoulders. While they may not have wheels they are still comfortable for you to carry. If you want one, before you plan your next trip just make sure to get one of these awesome bags from Vera Bradley. For information about these travel backpacks head to Vera Bradley and the official website of Celeb Zero.
FAQ's