The Village Hotel Glasgow stands tall in the heart of Scotland's largest city, offering a haven of comfort, convenience, and modern amenities. Situated in Pacific Quay, an area known for its vibrant entertainment and cultural scene, this stylish hotel provides a perfect base for both business and leisure travellers. With its contemporary design, exceptional facilities, and warm Scottish hospitality, the Village Hotel Glasgow promises a memorable stay that exceeds expectations. Guests can also enjoy access to the hotel's fitness centre, swimming pool, and spa facilities, allowing them to unwind and rejuvenate during their stay.
Prime features and facilities offered by the Village Hotel Glasgow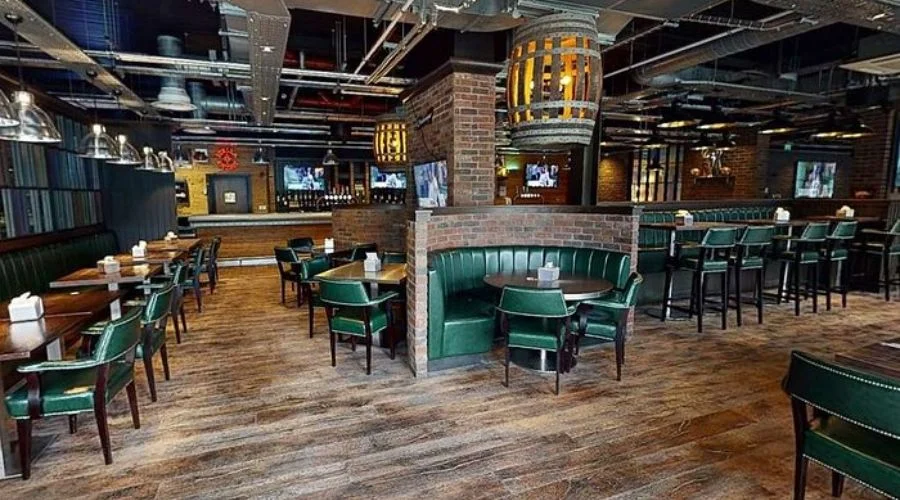 The Village Hotel Glasgow offers several prime features that enhance the overall guest experience. These features include:
A Prime Location
Nestled in the heart of Glasgow, the Village Hotel enjoys a prime location that combines proximity to the city's major attractions with a peaceful ambience. Just a short distance from the hotel, guests can explore iconic landmarks like the SSE Hydro, the Scottish Exhibition and Conference Centre (SECC), and the Riverside Museum. The vibrant city centre is also within easy reach, offering a wealth of shopping, dining, and cultural experiences.
Comfortable Accommodations
The Village Hotel Glasgow boasts a range of comfortable and stylish accommodations to suit every traveller's needs. Whether you're visiting for a weekend getaway, a business trip, or a family vacation, you'll find well-appointed rooms and suites that provide a restful retreat. Each room features contemporary décor, plush bedding, modern amenities, and ample space to relax and unwind.
Superb Facilities
The hotel offers a wide range of facilities designed to enhance your stay. Fitness enthusiasts will appreciate the state-of-the-art gym, equipped with the latest exercise machines and free weights. The Village Spa provides a tranquil oasis where guests can indulge in rejuvenating treatments and therapies. After a workout or spa session, take a dip in the inviting indoor pool or unwind in the sauna and steam room.
Warm Scottish Hospitality
One of the standout features of the Village Hotel Glasgow is the warm and welcoming Scottish hospitality provided by the staff. From the moment you arrive until the time of your departure, the attentive and friendly team is committed to ensuring your stay is comfortable and memorable. Their local knowledge and willingness to go the extra mile make for a truly exceptional guest experience.
Dining Experiences
At the Village Hotel Glasgow, culinary delights await at every turn. The hotel boasts a variety of dining options, ensuring that every palate is satisfied. The Village Pub offers a relaxed and friendly atmosphere, perfect for enjoying a refreshing drink or a delicious meal. For a more formal dining experience, the Village Grill serves up a tempting selection of contemporary dishes made with locally sourced ingredients. Don't forget to stop by the Starbucks café for a pick-me-up or a sweet treat.
Event and Conference Facilities
The Village Hotel Glasgow is also an ideal venue for hosting events, conferences, and meetings. With a range of versatile spaces and dedicated event planning services, the hotel can accommodate gatherings of various sizes. From corporate conferences to intimate celebrations, the professional staff ensures that every detail is taken care of, allowing guests to focus on the success of their event.
Deals and offers by Village Hotel Glasgow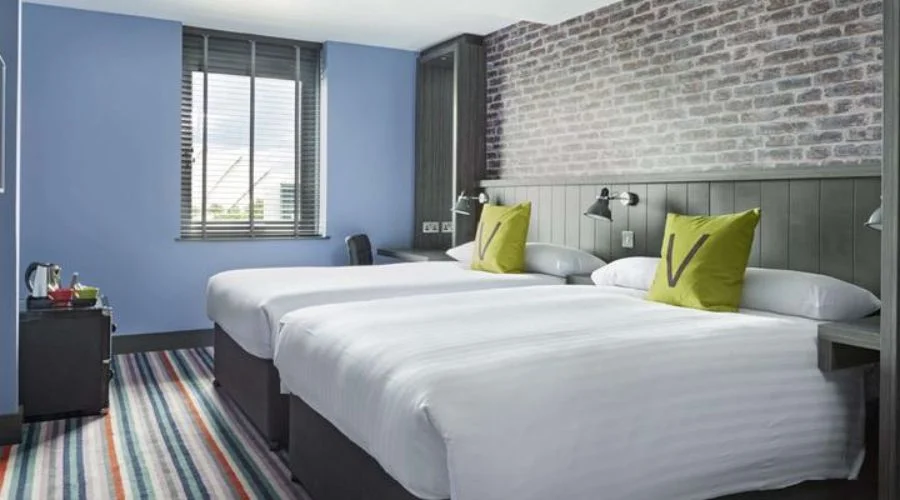 The Village Hotel Glasgow is committed to providing exceptional value and memorable experiences for its guests. With a range of deals and offers, there is something for everyone to enjoy. Whether you're planning a weekend getaway, a family vacation, or a business trip, take advantage of these exciting promotions:
Weekend Getaway Package: Escape the hustle and bustle of daily life and enjoy a relaxing weekend at The Village Hotel Glasgow. This package includes a two-night stay, a delicious breakfast each morning, and access to the hotel's leisure facilities, including the gym, pool, and spa. It's the perfect opportunity to unwind and recharge.

Family Fun Package: Treat the whole family to an unforgettable adventure in Glasgow. This package includes a spacious family room, complimentary breakfast for the whole family, and access to the hotel's family-friendly amenities. Kids will love the swimming pool, and parents can relax knowing that everything is taken care of.

Dinner, Bed & Breakfast: Indulge in a culinary experience with the Dinner, Bed & Breakfast package. Enjoy a delicious three-course dinner at the hotel's restaurant, followed by a comfortable night's sleep in a stylish room. Wake up to a hearty breakfast to start your day off right.
Spa and Wellness Retreat: Pamper yourself with a rejuvenating spa and wellness retreat. This package includes a relaxing spa treatment of your choice, access to the hotel's leisure facilities, and a comfortable overnight stay. Treat yourself to some well-deserved self-care and leave feeling refreshed and revitalized.
Business Stay: If you're travelling for work, the Business Stay package offers convenience and comfort. Enjoy a comfortable room with a spacious workspace, complimentary Wi-Fi, access to the business centre, and a delicious breakfast to fuel your day ahead. Take advantage of the hotel's meeting rooms and event spaces for any business needs.
Please note that these deals and offers are subject to availability and may have specific terms and conditions. It's always recommended to check the hotel's website or contact their reservations team for the most up-to-date information and to make your booking.
Conclusion
The Village Hotel Glasgow offers a perfect blend of comfort, convenience, and contemporary style in the heart of Scotland's vibrant city. With its prime location, comfortable accommodations, superb facilities, and warm Scottish hospitality, it's an ideal choice for both leisure and business travellers. Whether you're exploring the city's attractions, attending a conference, or simply seeking a relaxing getaway, the Village Hotel Glasgow provides a haven where you can unwind and create lasting memories. In case you want to book this hotel, you can visit the official website of Village Hotels UK. The website will help you get the best holiday package deals. For more information, visit Celebzero. 
FAQs