The history, creativity, and progress of fashion are all on display in the fashion museums in Paris. These institutions are devoted to safeguarding and displaying noteworthy garments, accessories, textiles, and patterns from various historical periods. They give tourists a rare chance to delve into the rich history and cultural impact of Parisian fashion.
These museums hold collections of iconic clothes made by well-known fashion designers, including ready-to-wear outfits, avant-garde creations, and haute couture masterpieces. These fashion pieces' innovative design, expert craftsmanship, and creative vision are frequently highlighted in the shows.
Fashion museums in Paris also shed light on the social, cultural, and historical backgrounds of fashion. They might offer thematic exhibits that focus on particular eras, fashion movements, or significant designers. Visitors can discover how fashion trends change throughout time, how it affects society, and how it intersects with other creative fields like art and movies.
To engage visitors of all ages, these museums may have interactive exhibits, multimedia presentations, and educational programmes. Additionally, they might organise transient exhibitions that study modern fashion or concentrate on particular themes, partnerships, or up-and-coming designers.
Top 5 must-visit fashion museums in Paris
1. Musee Galliera
The City of Paris's fashion and costume archives were housed in the Musee Galliera, which was originally built in the late nineteenth century to house the art collection of Marie Brignole-Sale, the Duchess of Galliera. The Palais Galliera is now permanently accessible, its basement galleries, draw from its extensive stores to display an ever-changing array of clothing and accessories that tell the story of fashion from the seventeenth century to the present.
The recent renovation, funded by Chanel and unveiled in 2020, changed this. If you go before the end of October, you can also stop by Les Petites Mains, a temporary terrace café that offers Mediterranean-inspired cuisine and one of the best views of the Eiffel Tower in the city, for lunch or afternoon tea. If you're the organised sort, you may reserve a table for lunch online. It's also strongly recommended that you reserve your admission to the museum in advance.
---
2. Musée Yves Saint Laurent Paris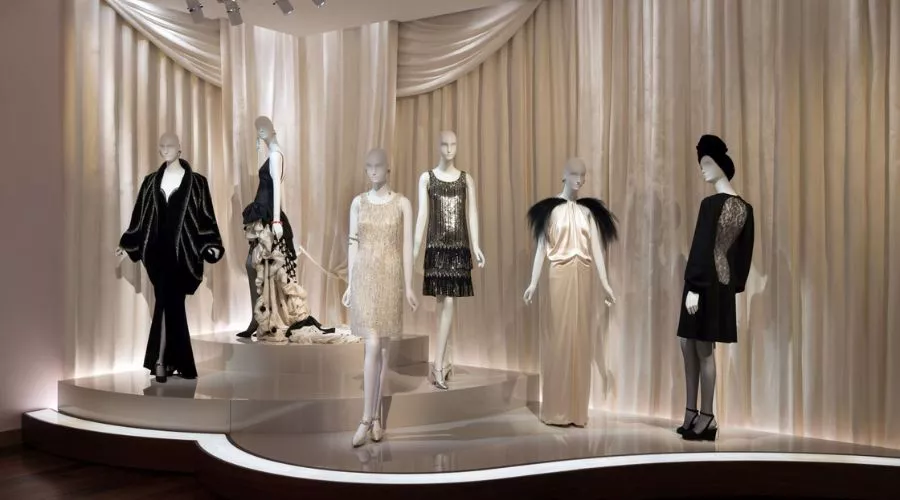 The Yves Saint Laurent museum is housed in his former haute couture headquarters and is conveniently close to Palais Galliera. If it's a Wednesday or Saturday, head over to Avenue du Président Wilson, where a quaint market sells the typical French fare as well as some suitably stylish purchases like beautiful aprons, baskets, scarves, and Breton shirts. The next temporary exhibition, titled "Gold," will open on October 14 and celebrate both the 60th anniversary of Yves Saint Laurent's debut collection under his own name as well as the designer's passion for the golden touch. Enter his former studio, where original notes and sketches are posted on the wall after passing a timeline of the designer's life presented through pictures and gorgeous couture.
---
3. La Galerie Dior
Anyone who enjoys fashion, as well as lovely objects and uncommon experiences, must go to La Galerie Dior. There is so much more to this Dior dreamland than just a museum. The essence of Parisian Haute Couture is beautifully captured in this distinct scenographic narrative, which also preserves the treasured memories of this legendary place. Christian Dior and his six successors' visionary audacity is demonstrated by La Galerie Dior. Except on Tuesdays, La Galerie Dior is open daily from 11 am to 7 pm.
---
4. Musée des Arts Décoratifs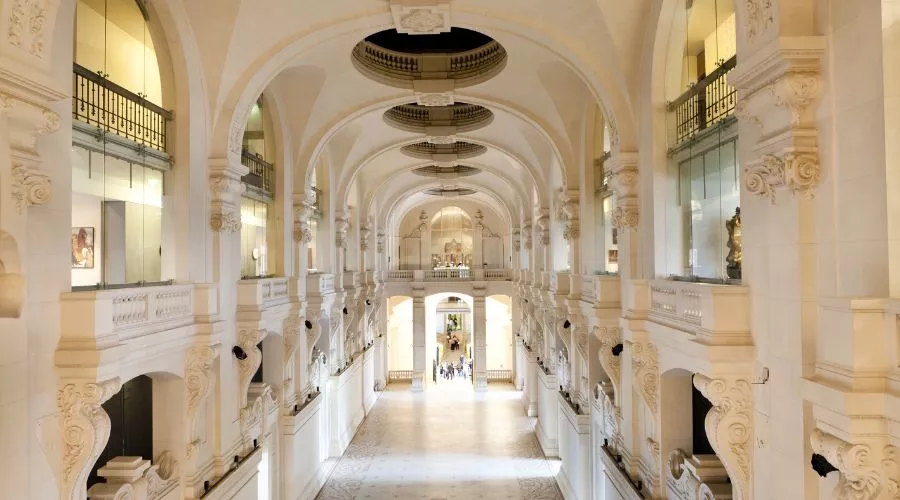 The Museum of Decorative Arts has amassed a significant archive of fashion since its 1905 debut in a section of the Louvre. Of course, fashion is just as much decorative art as any of the furniture or home accents on display here. The fact that some of the museum's fashion items date back to the eighth century is evidence of how wide and important the collections are.
It has long hosted fashion exhibitions, but its sensational 'Christian Dior, Designer of Dreams' in 2017 cemented its position as a leading global fashion museum. Since then, a new venue for more frequent fashion displays has been introduced. Aside from the exhibitions, visitors who appreciate fashion will adore the museum's rooms in general.
---
5. Atelier Anne Hoguet Eventails
This delightful museum is devoted to the fan and is appropriately situated in a fan-making shop from the nineteenth century. The museum was inaugurated in 1993 by Anne Hoguet, carrying on the family legacy of great craftspeople. Her concept includes 2,500 pieces that span the fifteenth to twentieth century and highlights from the Hoguet collection as well as a history of French fans in general. Both these works of carry-on art and the museum's superbly conserved historic spaces are reasons to visit.
---
Conclusion
Paris has a wide variety of haute couture museums, making it a sanctuary for fashion fans. These prestigious institutions exhibit the City of Lights's enthralling past, beautiful craftsmanship, and significant impact on fashion. Visitors may embark on a fascinating journey through time, observing the development of fashion and taking in the artistry behind classic creations, by visiting these haute couture museums.
These fashion museums in Paris guarantee an educational and unique experience, whether you're a fashion enthusiast or simply fascinated by the world of fashion. These outstanding institutions offer a thorough investigation of style, craftsmanship, and originality and act as entranceways to the captivating world of high fashion. Visit these prestigious locations to immerse yourself in the glitz and history of Parisian fashion. For more information, visit Viator and the official website of Celebzero.
FAQ's