The fashion business has experienced a significant transition recently as consumers' awareness of the social and environmental effects of their clothing choices has grown. In response to this growing demand for ethical and eco-friendly alternatives, sustainable fashion brands have emerged as champions of change. These brands prioritize transparency, ethical sourcing, fair labor practices, and innovative eco-friendly materials and production methods. This blog will delve into the significance of sustainable fashion brands and their role in shaping a more responsible and conscious fashion industry.
The key importance of ethical clothing brands: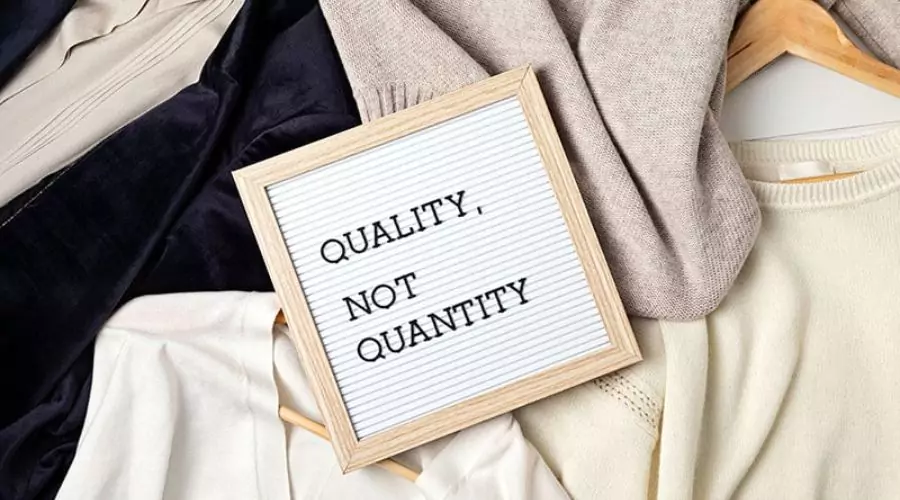 1. Ethical and Fair Trade Practices:
Sustainable fashion brands prioritize ethical and fair trade practices throughout their supply chains. They guarantee that production-related workers receive fair pay, safe working conditions, and respect and dignity at all times. By promoting fair labor practices, these trending clothing brands empower workers and contribute to the overall social well-being of communities involved in the fashion industry.
---
2. Environmental Consciousness:
One of the key pillars of sustainable fashion is a commitment to minimizing environmental impact. Sustainable fashion brands adopt eco-friendly production practices, such as using organic and recycled materials, reducing water and energy consumption, and minimizing waste generation. They prioritize responsible manufacturing processes that aim to preserve natural resources and reduce carbon emissions. By doing so, these brands play a vital role in mitigating the environmental harm traditionally associated with the fashion industry.
---
3. Transparency and Supply Chain Traceability:
Sustainable fashion brands emphasize transparency and supply chain traceability. They provide detailed information about their sourcing practices, production methods, and the origins of their materials. This transparency allows consumers to make informed choices and ensures that verifiable data back the brand's claims of sustainability. By establishing clear communication channels, sustainable fashion brands build trust and foster a stronger connection between consumers and the fashion industry.
---
4. Innovative Materials and Design:
Sustainable fashion brands push the boundaries of creativity by exploring innovative materials and design techniques. They use environmentally friendly materials in their products, including organic cotton, hemp, bamboo, and recycled fibers. Some brands go beyond traditional fabric choices and experiment with cutting-edge alternatives like Piñatex (pineapple leaf fibers) or Econyl (recycled ocean plastics). These brands showcase that sustainability can coexist with style and offer fashionable, forward-thinking designs.
---
5. Circular Economy and Extended Product Lifecycles:
Sustainable fashion brands are advocates for the circular economy, aiming to extend the lifecycle of garments and reduce waste. They exhort customers to adopt a "less is more" philosophy that prioritizes quality above quantity. These brands often provide repair and alteration services, promote garment longevity through durable construction, and offer take-back programs to recycle or upcycle garments at the end of their life. By promoting circularity, sustainable fashion brands contribute to reducing the environmental impact of clothing production and consumption.
---
6. Collaborations and Collective Action:
Sustainable fashion brands recognize the power of collaboration and collective action in driving change within the industry. Many brands actively collaborate with organizations, NGOs, and artisans to promote sustainability, fair trade, and social empowerment. By joining forces, these brands amplify their impact, create meaningful partnerships, and inspire other stakeholders to embrace sustainability.
---
Trending fashionable and sustainable clothing 
Desigual is a Spanish fashion brand known for its vibrant and eclectic designs.  Desigual has taken steps to incorporate more sustainable practices into its production processes. Here are some examples of sustainable clothing initiatives by Desigual:
Better Cotton Initiative (BCI)

: Desigual is a member of the Better Cotton Initiative, which promotes the use of more sustainable cotton farming practices. By supporting BCI, Desigual aims to reduce the environmental impact of cotton production. 

Upcycled Capsule Collections

: Desigual has released upcycled capsule collections that repurpose and transform pre-existing garments or fabrics. This approach helps to reduce waste and give new life to existing materials.

Eco-Friendly Materials

: Desigual has started incorporating eco-friendly materials into its collections. This includes the use of organic cotton, recycled polyester, and other sustainable fabric options.

Sustainable Packaging

: Desigual is working towards reducing the environmental impact of its packaging. They have taken actions like making their packaging from recyclable and biodegradable materials.
Having said that, let's look at some of the best sustainable clothes that are there:
---
1. Hooded denim trucker jacket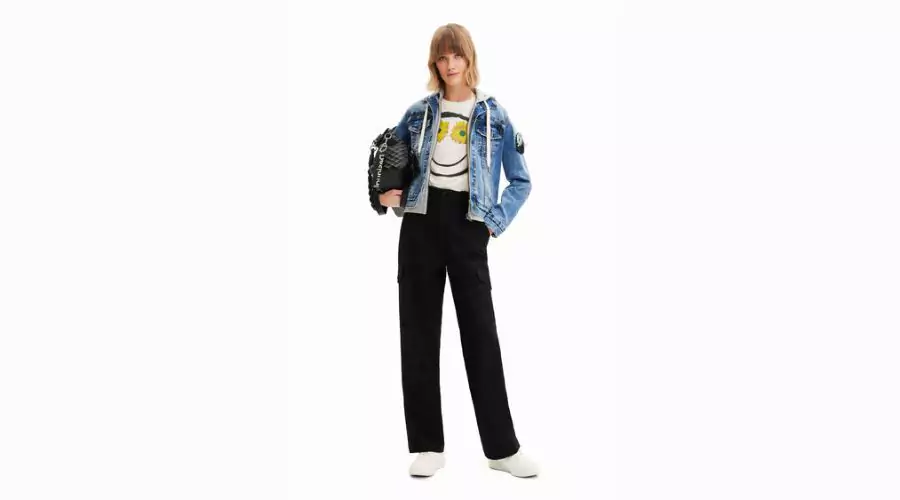 This hooded denim trucker jacket features a denim body with front button closure, chest pockets, and a hood attached to the collar. This style offers a casual and rugged look, perfect for layering over a variety of outfits and suitable for various seasons.
| | | |
| --- | --- | --- |
| Regular fit | Hood with drawstrings | Button fastening and inner zip closure |
| Rubberised-texture printed messages | Long sleeves | Removable embroidered brooches with beads and gems |
| Shirt collar | Four pockets | Distressed details |
---
2. Short illustration shirt dress
This short illustration shirt dress is characterized by a loose-fitting silhouette that resembles a shirt, often with a button-down front and a collar. The length of the dress typically falls above the knee, making it a versatile and comfortable option for various occasions.
| | | |
| --- | --- | --- |
| Regular fit | Length: Short | Shirt collar |
| Long sleeves with buttoned cuffs | Two sides and one front pocket | Illustration and logo print in hand-painted effect by Javier Mariscal |
---
3. Slim ribbed strappy dress
A slim ribbed strappy dress is a form-fitting dress made from ribbed fabric featuring thin shoulder straps. The sleek and refined appearance of this type of dress is well popular. It hugs the body and accentuates the curves, providing a flattering and feminine silhouette. The ribbed texture adds visual interest and can provide some stretch and flexibility to the fabric.
| | | |
| --- | --- | --- |
| Slim fit | straps with a print of Desigual letters  | With wide straps |
| Length: Midi | Square neckline | Rear slit on the hem |
---
4.  Circular denim blazer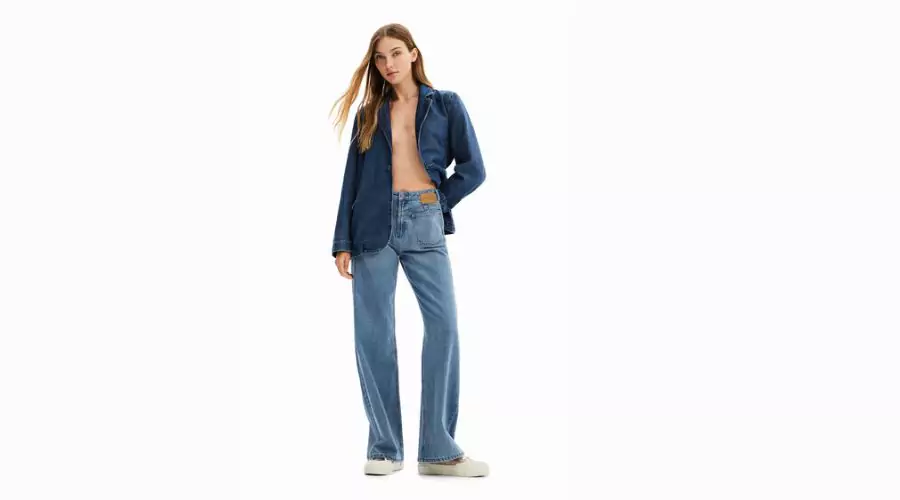 This circular denim blazer is a garment in the blazer style constructed from recycled or circular denim material. This kind of blazer exemplifies sustainability ideas by using recycled materials and minimizing waste. 
| | | | |
| --- | --- | --- | --- |
| Regular fit | Washed-effect plain color | Lapel collar | Long sleeves |
| Two pockets with flaps | Button fastening | Lightweight 100% cotton denim fabric | Recycled cotton |
---
Conclusion:
Promoting ethical behavior, environmental awareness, and transparency, sustainable fashion firms are at the fore of a paradigm shift in the fashion industry. Their commitment to ethical and sustainable business practices acts as a catalyst for change, challenging the status quo and inspiring other businesses to follow suit. Sustainable fashion firms are crucial in helping to shape a more sustainable and conscientious future for the fashion industry as ethical and environmentally friendly options are prioritized by customers. They prove through their creative methods that fashion can be a force for good, significantly advancing a more fair and sustainable society. For more information, visit Celebzero.
FAQs