Samsung Galaxy Tablets are bright stars in the constantly changing technological scene because they combine cutting-edge technologies with sophisticated designs that completely reimagine modern computing. You will be enthralled by its svelte outlines and lured into a world of limitless possibilities the moment you hold one in your hands. 
These tablets offer a doorway to a world of creativity and productivity due to their bright displays, which bring information to life, and strong processors, which boost your productivity. Come along as we explore the unique features and undiscovered jewels that make Samsung Galaxy Tablets the ideal companions in the modern era. 
Prepare yourself for a journey unlike any other, where creativity has no limits and imagination soars. So, let us get started with the key features of Samsung Galaxy Tablets. 
Special features of Samsung Galaxy Tablets
The amazing features and performance of Samsung Galaxy tablets make them a well-liked option among customers. Samsung Galaxy tablets provide a premium user experience with their svelte aesthetics, strong hardware, and cutting-edge software. Here are some unique characteristics and all the other details you should know about these outstanding devices:
1. Versatile Display
Samsung Galaxy tablets have gorgeous displays that range in size from 8 inches to 12.4 inches and have clear clarity and bright colors. Super AMOLED technology is used in some models, which offers deeper blacks and improved contrast for an immersive viewing experience.
2. S Pen Support
The S Pen, a flexible stylus that enables you to take notes, sketch, and navigate the device with accuracy, is supported by several Samsung Galaxy tablets. The S Pen is ideal for annotating, boosting productivity, and performing creative tasks.
3. Strong Performance
Samsung Galaxy tablets offer fluid multitasking and effective performance thanks to their potent processors, abundant RAM, and enormous storage capacities. These tablets are capable of handling various types of activities, including gaming, streaming, and productivity duties.
4. DeX Mode
You can switch to a desktop-like interface on some Samsung Galaxy tablets that feature DeX mode for a more productivity-focused experience. DeX allows you to operate several apps in resizable windows, much as on a desktop computer.
5. Long Battery Life
Samsung Galaxy tablets have a reputation for having a strong battery life, allowing you to use them for extended periods of time without having to worry about regular recharging.
6. Multimode Connectivity
Wi-Fi and cellular connectivity options are available on many Samsung Galaxy tablets, enabling you to maintain contact while on the go.
7. Private and Secure
The Samsung Knox security platform guarantees the privacy and security of your data. For enhanced security, certain versions come equipped with fingerprint or facial recognition sensors.
8. Android OS with Samsung One UI
Samsung's One UI skin has been added to the Android operating system, which powers Galaxy tablets. With a variety of customization possibilities, the user interface is simple to use and intuitive to explore.
9. Vast App Ecosystem
With access to the Google Play Store, you may customize your tablet experience by selecting from a large selection of apps, games, and utilities.
10. Multimedia Powerhouse
Samsung Galaxy tablets are fantastic platforms for multimedia consumption, including watching movies, listening to music, and playing games, thanks to their powerful speakers and cutting-edge audio capabilities.
In conclusion, Samsung Galaxy tablets provide an alluring combination of features, functionality, and adaptability. Samsung Galaxy tablets have something to offer for every user, whether they require a tablet for work, entertainment, or creative purposes. They are a top choice in the tablet industry owing to their combination of excellent technology, cutting-edge software, and breathtaking screens.
Where can I find Samsung Galaxy Tablets?
One of the top electronic device vendors, Stylus, carries a large selection of Samsung Galaxy Tablets. You can choose the Samsung Galaxy Tablet that best meets your needs and tastes from among the latest models and earlier generations that Stylus offers. The Samsung Galaxy Tablet that best suits your digital lifestyle can be found and purchased on Stylus via their online store.
Best-liked Options for Samsung Galaxy Tablets
1. Tablet Samsung Galaxy Tab S8 8/128GB Wi-Fi Graphite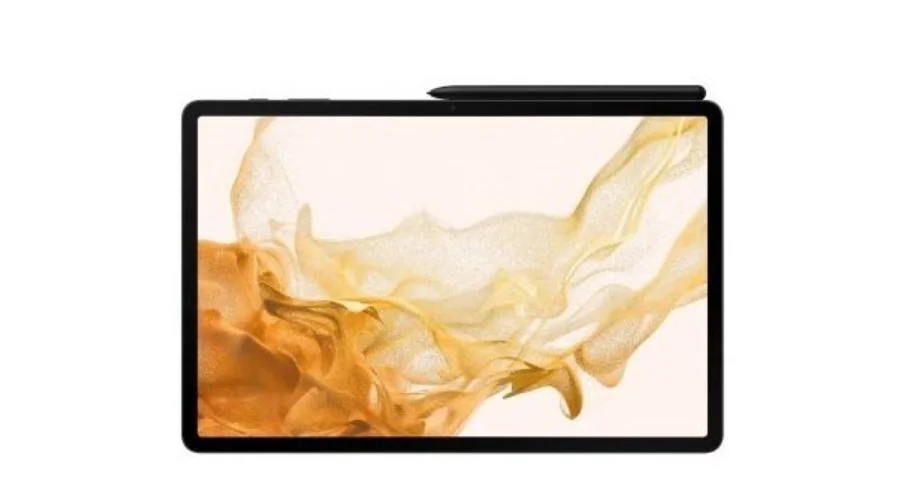 The Samsung Galaxy Tab S8 is a powerful tablet made to handle even the most difficult activities, such as editing films and photographs and making collages and artworks. This tablet's cutting-edge capabilities provide you the freedom to easily realize your creative thoughts.
With its understated graphite-colored chassis, the Galaxy Tab S8 oozes elegance in terms of design and ergonomics and perfectly matches the sophisticated style of its user. A stunning 11-inch screen can be found on the front panel, and the primary camera and the familiar Samsung emblem are located on the back. The tablet has a matte texture on the rear and feels svelte and cozy in your hands. It is a well-rounded and user-friendly device because the charging connector, a 3.5 mm headphone jack, and an on/off button are conveniently situated on the side faces.
---
2. Tablet Samsung Galaxy Tab A8 10.5 4/64GB Wi-Fi Graphite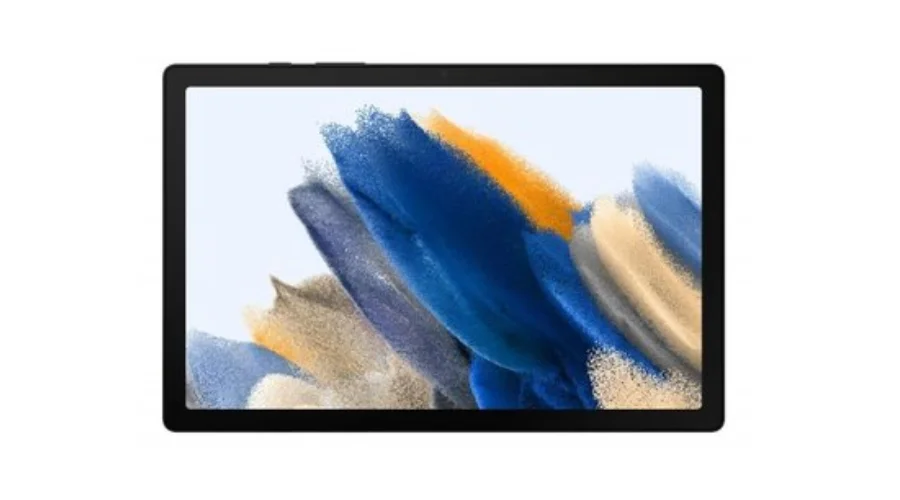 With its broad 10.5″ display and symmetrical bezels, the 10.2mm-thin Galaxy Tab A8 offers a completely immersive viewing experience. This tablet gives a bigger and better perspective for unhindered enjoyment, whether you're watching epic movies or looking for useful advice for your favorite hobby.
The Galaxy Tab A8 strikes the ideal blend between traditional and contemporary style owing to its elegant metal construction and ultra-slim 6.9mm profile. Each hue, which is offered in graphite, silver, and rose gold, emits a soft charm that goes well with your fashion sense.
Utilize the four speakers and Dolby Atmos® surround sound to surround yourself with dynamic sound. This tablet improves your enjoyment of entertainment by presenting every audio detail with excellent depth and clarity. The Galaxy Tab A8 brings you a world of immersive possibilities for everyone to enjoy, whether you're gaming or enjoying diverse material.
Conclusion
As a result, Samsung Galaxy tablets stand out as strong and adaptable gadgets that provide a variety of unique features to improve the user experience. These tablets accommodate a range of demands and preferences, offering everything from gorgeous screens and cutting-edge performance to creative design and immersive acoustics. Samsung Galaxy tablets offer a complete solution for tech lovers and professionals alike, whether for business, pleasure, or creativity. With Samsung Galaxy tablets, embrace the universe of possibilities and advance your digital journey.
If you want to buy the best tablets Samsung, then you can visit the official website of Stylus. For more such interesting and informative blogs, visit our website Celebzero.
FAQs