Perfumes are fragrant oils used by people to smell good. Perfumes For Women play an essential role in the daily life of a person. It can enhance their mood, help them create a good impression on others, and make them confident. The Arabs and Romans refined the complex art of perfume. It is because of the Arabs and Romans we have such diverse collections and technologies in the field of perfume making. 
Women especially have a liking toward perfume more than men. You will mostly see a woman who is smelling nice as it gives them confidence. There are a lot of different kinds and styles of perfume available in the market. So much that it can confuse any normal being. Don't worry! Follow this article to find the top 5 perfumes for women by Notino.ro. 
List of top 5 Perfumes for Women:
1. La Vie Est Belle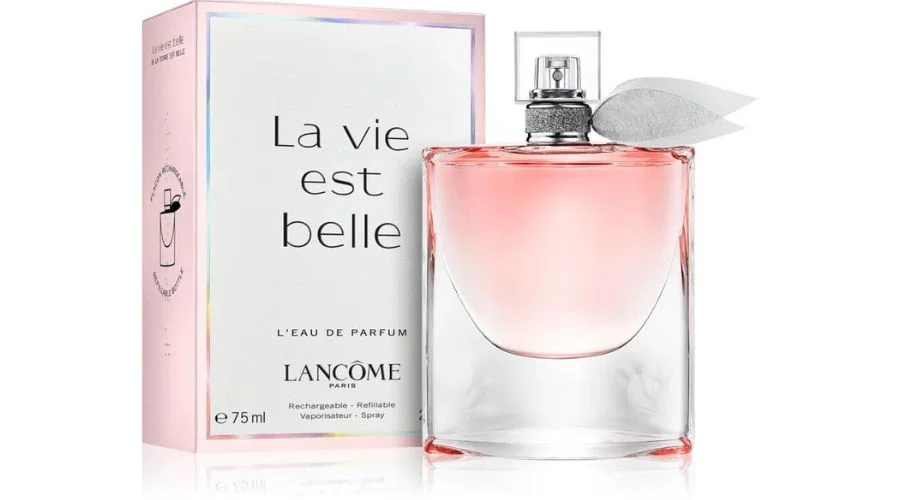 The first perfume in the list of the top 5 best perfumes for women by Notino.ro is Lancôme La Vie Est Belle Eau de Parfum. This product is said to be a symbol of freedom and happiness. It is also said that the product is a tribute to the beauty of life with the texture of its smell. This is an exclusive product that can be everyday perfume. One will have a smile on their face once one uses it. So if you are going through a bad mood do apply this to soothe, relax and lighten your mood instantly. 
It is also said that it is the perfume of a woman, who rejects the dictatorship of society. It has a sweet fruity, floral and sophisticated fragrance. Now coming to the composition of the fragrance, it will first hit you with the juicy essence of blackcurrant and sweet pear because these are its top notes, secondly the rare iris and permeated notes of silky jasmine and magical orange blossom that is the middle note and lastly the Praline, Vanilla, Patchouli, Tonka Beans which is the base notes. So, in all, it has a fruity and flora-based fragrance. Therefore it is in the list of top 5 perfumes for Women.
---
2. Black Opium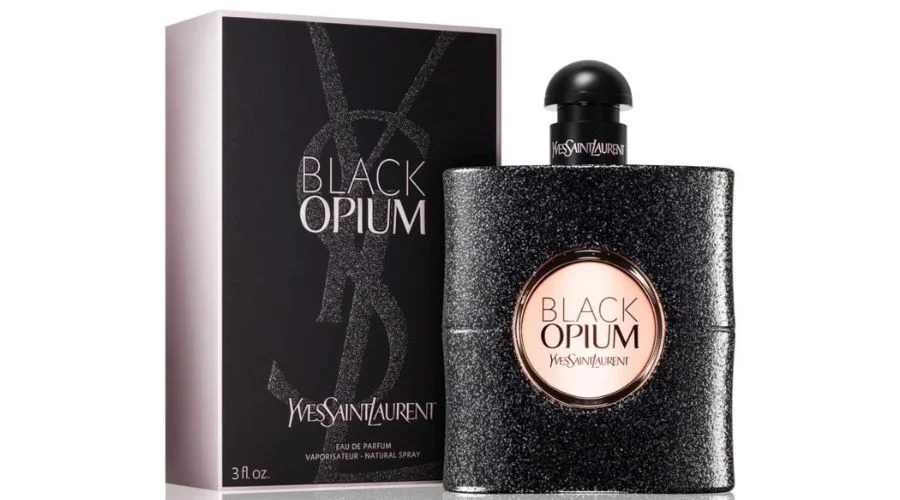 Second, in the list of top 5 perfumes for Women is Black opium. This perfume has a feminine sexuality which represents a mysterious expression of inner desires, sensuality, and everyday lust for life. It is one of the highest-rated perfumes at an affordable price. This is an oriental fragrant perfume that is best for the winter. Wearing this perfume means giving yourself energy and self-confidence. This is highly needed in women and is extremely necessary for her. It is also suitable for wearing in the evening or for special occasions.
If you want to charm someone and give them the signal, this perfume will be perfect for you. It has a fruity note of pear and orange as they are the top notes, then comes the heart of the product, which is coffee and jasmine, and then it is finally dominated by warm vanilla and cedar. Due to its unique touch of sensuality, the perfume is listed in the top 5 perfumes for Women. Also, it is one of the best perfumes for women.
---
3. Chloé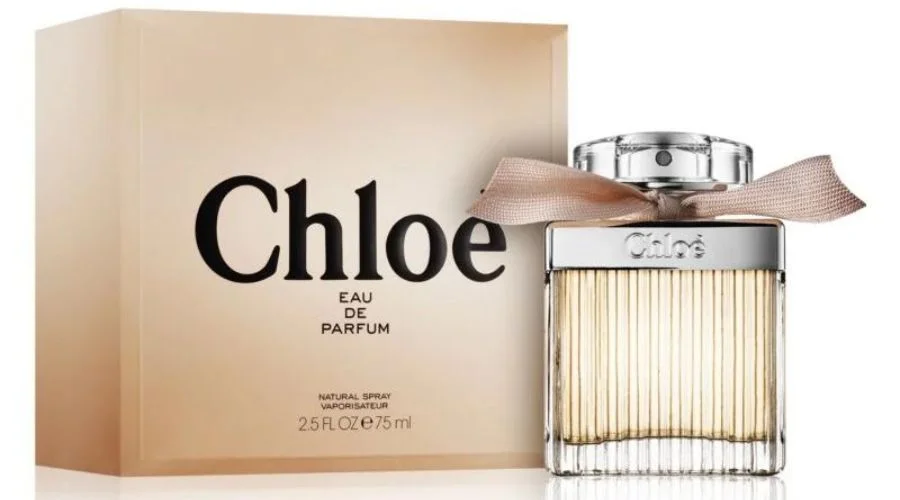 Third in the top 5 perfumes for Women is Chloé. This perfume is a celebration of the playfulness and sensuality of women. It gives you naughty vibes. It can be a perfect choice to be used in bed to allure your partner. Also, it expresses sophistication and style for women who love fashion, elegance, and creativity. This perfume has a floral and powdery smell which is very romantic. 
The best part about this is that it is suitable for daily wear and special occasions. So if you are looking for a one-time investment in perfume, you have reached your spot. This perfume is a luxury perfume. So, it is intelligent to have just one perfume fit everywhere instead of buying different perfumes for different occasions. The design of this perfume bottle is simply stunning as it reflects the pure, elegant soul of the French clothing brand Chloé.
---
4. Her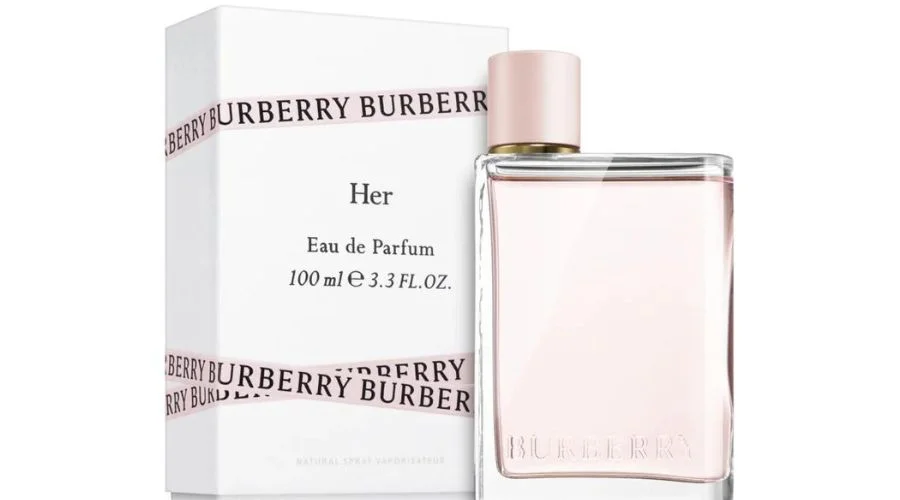 Her by Burberry is a British daily wear perfume for women. It is a modern and unique perfume that gives the feel of the spirit of London. Wearing this perfume is like imagining yourself in the very changing and dynamic city of London. It almost is the perfect accessory to complete her outfit. 
In addition, it also gives a hint of the personality of the women wearing it, which is being adventurous and unafraid to stand out in a crowd. It has a Fruity and Floral gourmand fragrance. Like all other perfumes, even this perfume has a strong touch of sensuality in the fragrance. Therefore the boldness of this perfume makes it to the list of top 5 perfumes for Women.
---
5. Sì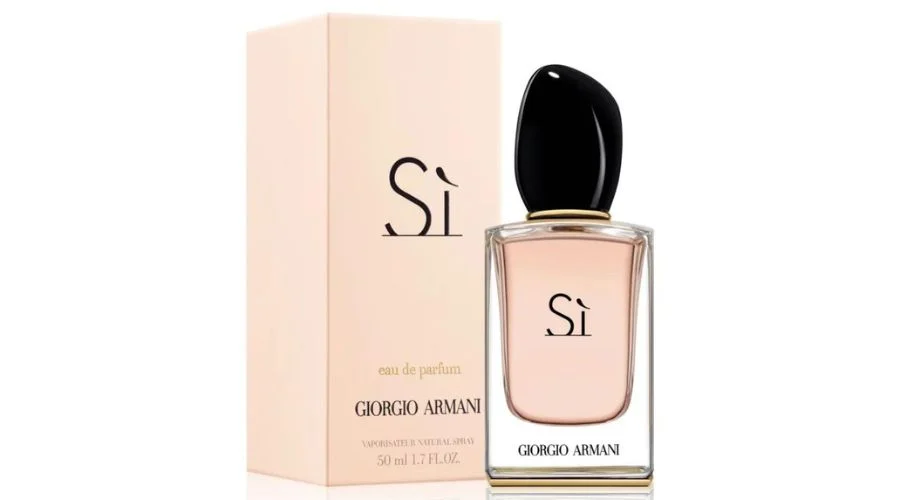 This perfume is the best Armani perfume for women by Notino.ro. This perfume has a fruity, floral, and chypre fragrance. This perfume makes you feel like you are saying yes to freedom, dreams, love, and yourself. It is a perfume for modern women who enjoy elegance. It is also for the fearless women in the world, who are not scared to live their life on their terms. Also, it has an essence of Italian taste because it has a combination of floral notes of blackcurrant and freesia. This charismatic perfume is suitable for all occasions. 
---
Conclusion
In conclusion, perfumes play an essential role in a woman's life. One must choose their fragrance according to their personality and needs. This is the only tip for buying perfumes for women. Also, refer to Celebzero for further information on the best perfumes for women. All listed perfumes are the best in terms of fragrance and design.  
FAQ's