In recent years, the beauty industry has witnessed a massive shift in the way people perceive and approach makeup. With the emergence of new trends, techniques, and tools, makeup has become more inclusive and accessible to people of all ages, genders, and skin types. One brand that has been at the forefront of this movement is One-size Makeup.
One-size Makeup Products
The One-size Makeup line includes a wide range of products, from foundations to eyeliners, lipsticks, and more. One of the brand's most popular products is the turn-up Base Butter Silk Concealer, which is available in 25 shades. The concealer is designed to provide full coverage while still feeling lightweight on the skin. The formula is infused with mango butter and avocado oil, which helps to moisturize the skin and prevent creasing.
Another popular product is the Go Off Makeup Dissolving Mist, which is a gentle and effective way to remove makeup without stripping the skin of its natural oils. The mist contains micellar water, which attracts and removes dirt, oil, and makeup from the skin's surface.
The one-size fits all makeup Line as it also includes a range of eyeliners, including the Point Made 24-Hour Gel Eyeliner, which comes in nine shades. The eyeliner is designed to be smudge-proof and long-wearing, making it ideal for people with oily skin or those who are prone to smudging their eyeliner throughout the day.
List of one-size makeup products on Douglas that you don't want to miss:
1. Cheek Clapper 3D Blush Trio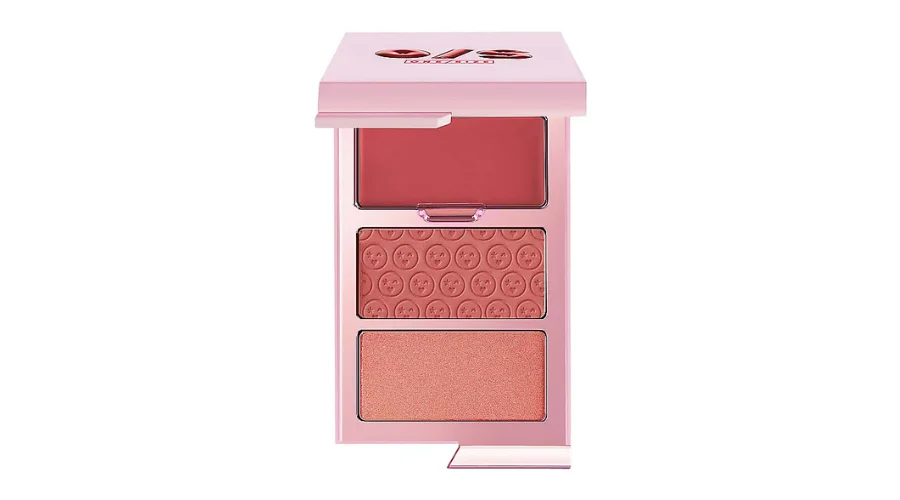 Cheek Clapper 3D Blush Trio is a versatile makeup product that has gained popularity in recent years due to its unique design and high-quality ingredients. This innovative blush trio is designed to provide a natural-looking, three-dimensional blush to the cheeks, and is available in one-size that fits all skin tones.
The Cheek Clapper 3D Blush Trio consists of three shades of blush that can be used alone or mixed together to create a custom blush shade that suits your skin tone and preferences. The three shades include a light, medium, and dark shade that can be used to create a subtle, natural-looking blush or a more dramatic, bold look.
---
2. Ultimate setting powder Travelsize
Ultimate setting powder in a travel-size is a must-have for anyone who is always on the go. It provides a lightweight and compact solution for keeping your makeup in place and ensuring it lasts throughout the day. The beauty of this product lies in its one-size makeup, which allows it to be versatile and suitable for a wide range of skin types and complexions.
One of the key benefits of using ultimate setting powder in a travel-size is its ability to set your makeup without adding any extra weight or texture to your skin. This is especially important for those with oily or combination skin types, as traditional setting sprays or heavy powders can often exacerbate these concerns.
---
3. Base Beauty Blur Balm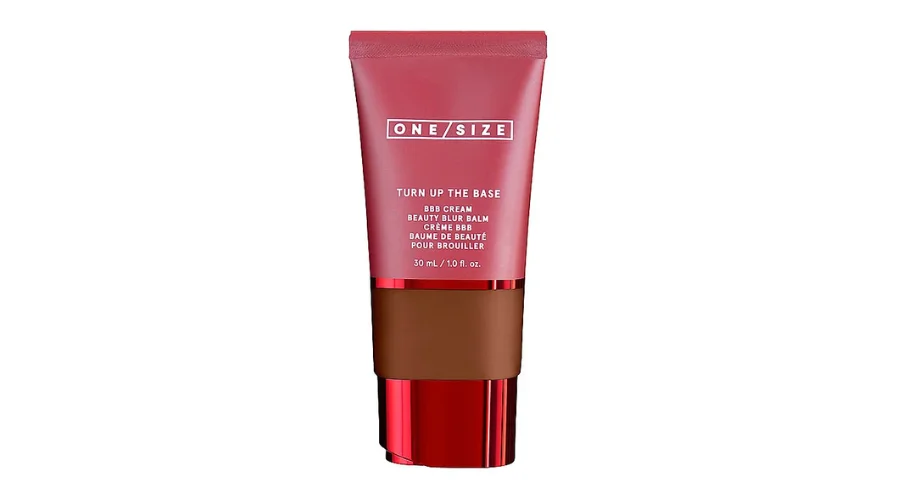 One of the main advantages of Turn Up the Base Beauty Blur Balm is that it comes in only one-size. This means that regardless of your skin tone or skin type, this product will work for you. It is also very convenient for people who are always on the go, as they do not have to worry about carrying multiple products for different skin tones or types.
The beauty balm is very easy to use. You can apply it directly to your skin or mix it with your foundation to create a more natural, glowing finish. The product is lightweight and blends seamlessly into your skin, creating a flawless base for your makeup. It stays put all day and doesn't need to be reapplied.
---
4. Secure The Blur Makeup Magnet Primer
Makeup primers are essential beauty products that help to create a smooth and even canvas for applying makeup. However, with so many different types of primers available in the market, it can be challenging to find one that suits your skin type and provides the desired benefits. 
This is where Secure The Blur Makeup Magnet Primer comes into the picture. It is a revolutionary product that has gained immense popularity among makeup enthusiasts due to its unique formula and numerous benefits.
---
5. Point Made 24 hour gel eyeliner pencil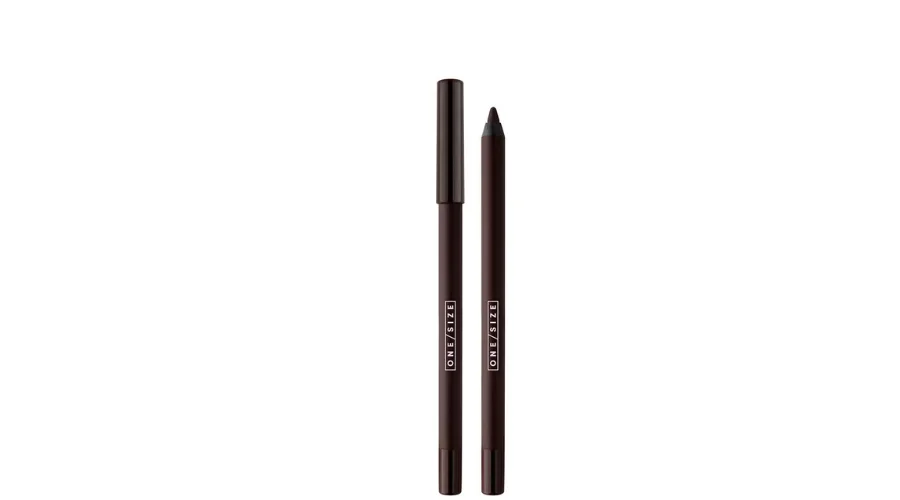 The Point Made 24 hour gel eyeliner pencil is a must-have addition to any makeup collection. This eyeliner pencil is designed to provide a long-lasting, smudge-proof, and water-resistant finish that will keep your eyes looking flawless all day long.
One of the most impressive features of the Point Made 24 hour gel eyeliner pencil is its size. This one-size makeup product is perfect for anyone who wants to achieve a professional look without having to use multiple products. The pencil is designed to be easy to use, with a precise tip that allows you to create a perfect line every time.
---
Conclusion
One-size Makeup has revolutionized the beauty industry by providing inclusive, affordable, and high-quality makeup products that are easy to use for everyone. The brand's commitment to inclusivity and accessibility has helped to make makeup more accessible to people of all ages, genders, and skin types. One-size Makeup has had a significant impact on the beauty industry, and it will be exciting to see how the brand continues to evolve in the future. For more information, visit Celebzero.
FAQ's