New York City is about to become the Centre of the fashion universe as New York Fashion Week 2023 takes the stage. Imagine the click of heels on the runway and the gentle rustle of luxurious fabrics. Fashion Week is not just about clothes but a burst of trends that'll shape what we wear for seasons to come. If you also find all the glitz and glam of New York Fashion Week 2023 hypnotising, then this blog is for you. Discover the exciting world of NYFW 2023 with us as we explore the dates, schedules, tickets, and more!
What is New York Fashion Week?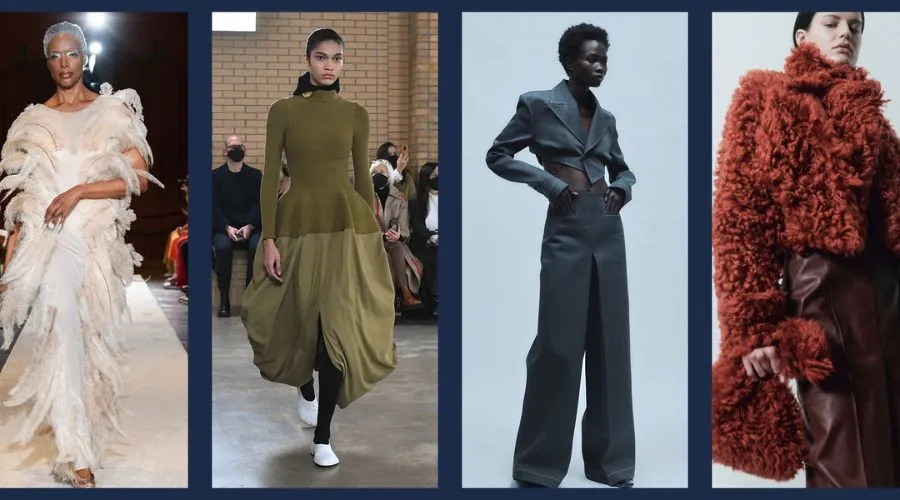 New York Fashion Week (NYFW) is a biannual event that takes place in Manhattan over seven to nine days. It showcases the latest collections from international designers to buyers, the press, and the general public. It's part of the "Big Four," which are the four major fashion weeks in the world. The others are in Paris, London, and Milan. The Council of Fashion Designers of America (CFDA) created the modern notion of a centralised "New York Fashion Week" in 1993.
---
Also Read : Elegance Redefined: Embrace Timeless Beauty With Broderie Anglaise Dresses
---
When is New York Fashion Week 2023?
The New York Fashion Week 2023 upcoming edition will take place from 7th September to 13th September. NYFW usually takes place twice, in February and September of each year. The February shows typically feature ready-to-wear clothing for the upcoming fall/winter season. On the other hand, the September shows feature ready-to-wear clothing for the upcoming spring/summer season. The forthcoming NYC Fashion Week 2023 will be a magnificent experience for everyone, where the newest trends are going to emerge, and new designers will take Centre stage.
New York Fashion Week 2023 Schedule: What's in Store!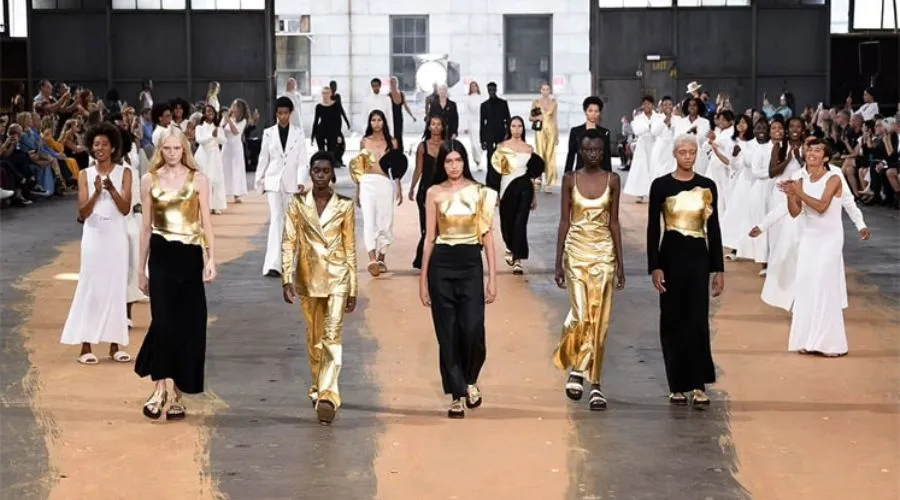 The coming New York Fashion Week 2023 is bringing you an exciting lineup of events, collaborations, and showcases that'll leave you amazed. Here's a sneak peek:
Fashion Shows and More 
New York Fashion Week 2023's official schedule is packed with runway shows and presentations for both men's and women's fashion. Big names like Marc Jacobs, Ralph Lauren, The Blonds, Proenza Schouler, Carolina Herrera, and Michael Kors will reveal their upcoming collections in various ways, from classic runway shows to virtual displays and digital experiences.
Digital Delights 
Designers are once again taking their events online in order to reach a larger audience. You can tune into live streams featuring panel discussions with industry experts or watch fashion films hosted by top-style influencers. For individuals who wish to explore the newest trends from the comfort of their homes, there are also virtual experiences available.
Spotlight on New Designers 
Alongside renowned names, New York Fashion Week 2023 will also shine a light on emerging designers who are making their mark on the runway for the first time. Discover new artists who are pushing the frontiers of fashion now.
Beyond Fashion 
The Fashion Week in New York in 2023 isn't just about runway shows. There are press conferences, parties, and shopping events to explore too. Such events present designers with excellent opportunities to interact with consumers, the media, and the general public.
NYFW's Impact 
New York Fashion Week 2023 isn't just a showcase; it's an economic powerhouse for the city. Back in 2016, it generated around $887 million in economic activity. It also provided opportunities for employment in the fashion industry, ranging from designers and models to stylists and photographers.
---
Also Read : Exploring The Top 6 Countries That Houses The Best Beauty Products
---
New York Fashion Week 2023 Tickets
New York Fashion Week (NYFW) shines as a global fashion extravaganza. Catch the hottest trends, and mingle with industry pros, but nabbing New York Fashion Week 2023 tickets? That can be hard. Here's how to snag those prized tickets without splurging:
1. Local Fashion Finesse – Join local fashion scenes, attend mixers, or take relevant classes. Connect with fashion insiders who could lead you to the ticket treasure, even if they don't have them themselves.
2. Flexibility is Key – NYFW happens worldwide, all year round. If one show's a no-go, scout for others nearby or later. You might find an even better fit for your schedule.
3. Caution with Resellers – If official channels falter, explore reputable resellers. Research thoroughly to avoid scams.
4. Win Big – Enter contests and sweepstakes for a shot at free NYFW tickets.
5. Trade Time for Tickets – Offer your time to fashion groups. Volunteer and score New York Fashion Week 2023 access in return.
---
Also Read : Elevate Your Look: Must-Try Dresses For Women's Everyday Style
---
Conclusion
The New York Fashion Week 2023 September edition is all set to happen and plans on making a huge impact. This event's fresh designs, interesting partnerships, and significant relationships will define the future of fashion. New York Fashion Week 2023 will prove once more that it's not just about clothes but a place for creativity to shine. Designers craft stories, and both live and online audiences will get to be part of the show. As we move forward, we can't help but wonder what's next in the worlds of style, invention, and the never-ending search for beauty. For more such updates, visit Celebzero.
FAQ