Welcome to the beautiful island of Tenerife, where tourists from all over the world are drawn to its sun-kissed beaches, verdant surroundings, and lively culture. The secret to a fantastic stay in this Spanish beauty is to choose the ideal lodging when you make your travel plans. Tenerife has hotels to suit every taste and budget, ranging from opulent beachfront resorts to modest boutique hideaways. We will take you on a tour of the island's natural beauty and rich traditions, as well as introduce you to the best hotels in Tenerife. Whether you want excitement, relaxation, or a combination of the two, Tenerife's hotels can help make your dream vacation a reality.
Why is Tenerife a perfect destination for your getaway?
Tenerife is a fantastic destination for a getaway for many reasons:
Year-Round Warm Weather – Tenerife enjoys pleasant temperatures between 20-25°C on average year-round thanks to its subtropical climate, with plenty of sunshine to enjoy. This makes it ideal for visiting at any time of year.

Stunning Beaches – Picturesque beaches like Las Teresitas and Playa de las Américas offer golden sand and bright blue waters for swimming, sunbathing or water sports.

Beautiful Landscapes – Dramatic volcanic peaks, lush forests, and coastal cliffs create diverse landscapes to explore and photograph. Take advantage of stunning views from Mount Teide.

Vibrant Cities – Cosmopolitan cities like Santa Cruz and Playa de las Américas offer bustling nightlife, shopping, dining and cultural attractions from museums to historic buildings.

Family Fun – Major resorts offer fun in the sun for families with amenities like kids' clubs, waterparks, zoos, and theme parks perfect for all ages.

Outdoor Activities – Tenerife is renowned for activities like whale watching, hiking, scuba diving, golf, sailing and more to stay active.

Delicious Cuisine – Look forward to fresh seafood, Canarian classics, and international fare at beachside cafés, gourmet restaurants and Michelin-starred eateries.
With its eternally pleasant weather, vibrant culture and endless opportunities for relaxation or adventure, Tenerife makes an idyllic getaway destination any time of year.
The Best Hotels in Tenerife Available at Barcelo
1. Occidental Santa Cruz Contemporáneo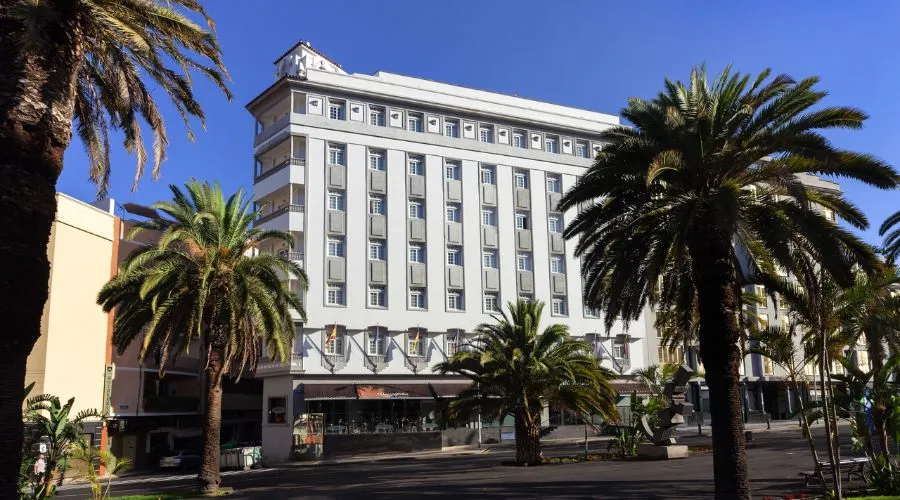 Experience Occidental Santa Cruz Contemporáneo, the heart of Tenerife. This modern hotel in Tenerife's dynamic capital, Santa Cruz de Tenerife, offers a stylish refuge with easy access to the city's attractions. Savour the luxuries of your room while admiring the sleek, contemporary design. You may enjoy the ideal fusion of leisure and urban exploration when you choose one of the hotels in Tenerife.
---
2. Allegro Isora
Tucked down on the southwest coast of Tenerife, Allegro Isora is a paradise for families. This all-inclusive resort provides fantastic amenities like entertainment venues and swimming pools. You can pass the time and enjoy the sun on the island. This is one of the top hotels in Tenerife for families looking for a balance of relaxation and excitement.
Also Read: Discover the Best Hotels in Fuerteventura for a Memorable Stay
---
3. Barceló Tenerife Royal Level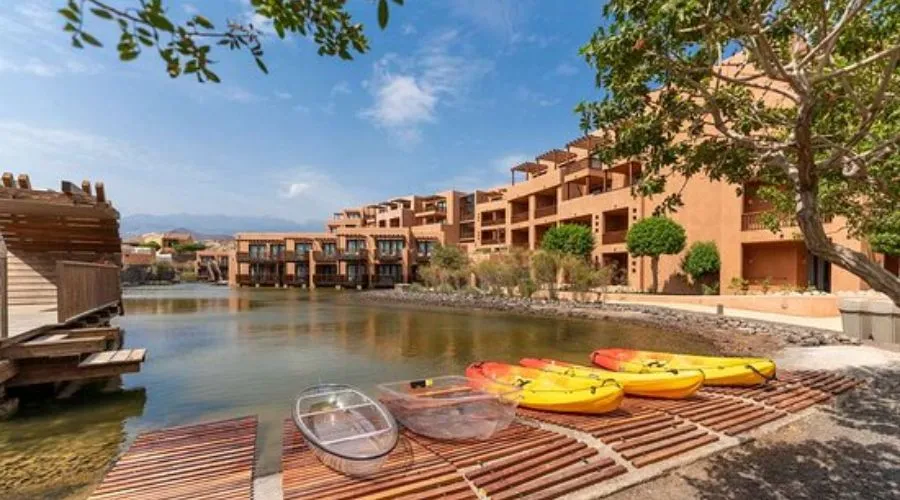 For those looking for an elevated experience among hotels in Tenerife, Barceló Tenerife Royal Level offers premium luxury. Enjoy exclusive services and access to private lounges with breathtaking sea views. The Royal Level takes your stay to the next level, providing a tranquil escape amidst Tenerife's beauty.
---
4. Barceló Tenerife
Set in the peaceful village of Santiago del Teide, Barceló Tenerife offers a slice of serenity. This hotel is designed for relaxation and boasts beautiful gardens and multiple swimming pools. Enjoy the perfect mix of natural beauty and comfort at this Tenerife gem.
---
5. Barceló Santiago – Adults Only
If you're seeking an adults-only retreat among the hotels in Tenerife, Barceló Santiago is a delightful choice. Perched on the cliffs of Los Gigantes, it offers stunning ocean views. Unwind by the infinity pool or indulge in spa treatments, making it an ideal escape for couples and adults looking for tranquillity.
---
6. Royal Hideaway Corales Suites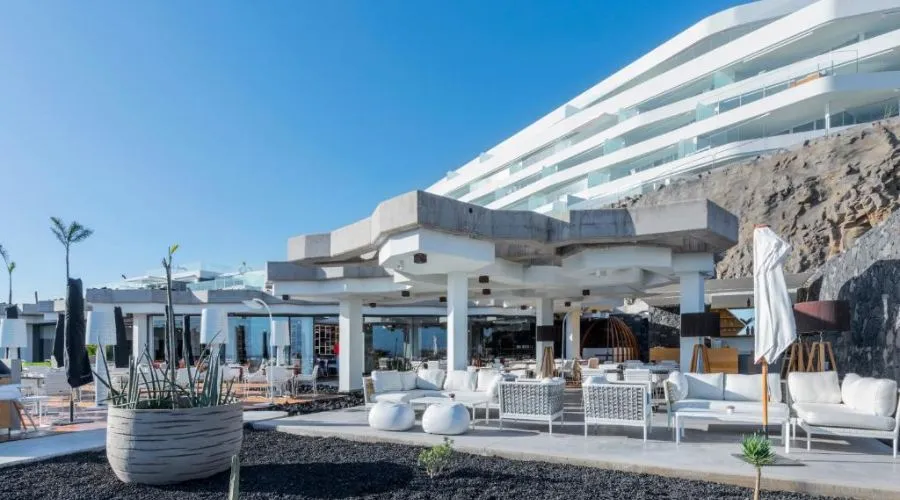 Royal Hideaway Corales Suites defines luxury. This exclusive hotel offers oceanfront suites with elegant design and high-end amenities. Discover gourmet dining and stunning infinity pools. It's a top pick for those in search of a lavish experience among hotels in Tenerife.
---
7. Royal Hideaway Corales Beach – Adults only
Escape to the exquisite Royal Hideaway Corales Beach, an adults-only paradise. Nestled in Costa Adeje, this hotel offers an opulent retreat. Indulge in fine dining, unwind in the spa, and enjoy easy beach access. This hotel in Tenerife is a sanctuary of luxury and tranquillity among the adult-only accommodations available.
---
Conclusion 
Tenerife's hotels offer a world of choices for every traveller's dream vacation. From bustling city escapes to serene beachfront retreats, this vibrant island caters to all preferences. With lush landscapes, golden sands, and an inviting atmosphere, Tenerife is a destination that combines natural beauty with modern comfort. Whether you seek family fun, romantic getaways, or high-end luxury, the hotels in Tenerife are ready to make your stay exceptional. Your island adventure begins with selecting the perfect hotel, and amid this captivating paradise, the options are as diverse as the island itself. So, pack your bags, embrace the warmth of Tenerife, and let the memories of this Spanish gem last a lifetime. Visit CelebZero for more information on hotels in Tenerife.
FAQs