Hotels in Puebla Mexico; Puebla is one of the most beautiful cities in Mexico to have a perfect relaxing escape. People from all over the world travel here for its decadent cuisine, classic architecture, and iconic Talavera pottery. 
If you plan to visit here sometime, check out its many religious and historical wonders, monasteries, museums, and art galleries. In fact, it's believed to have as many as 365 churches – so plan your day accordingly and try to visit as many as possible!
There are multiple hotels and resorts to choose from to book your stay. And it can be a daunting task to select the best one. 
But don't worry, we have made a list of the best hotels in Puebla Mexico for you on the basis of certain criteria such as hotel amenities, customer reviews, and overall experience. In this article, we will discuss about the best hotels in Pueblo. 
You can also visit Expedia and choose the one that suits your budget and needs.
The best hotels in Puebla Mexico to check out:
Here's a list for you to pick the best hotels in Puebla Mexico to have a fun-filled vacation and weekend escape with your friends and family.  
1. Hotel Boutique Casareyna 
Hotel Boutique Casareyna is a grand hotel with amazing architecture and amenities in Puebla Mexico. If you are planning a business trip or a romantic getaway with your special someone, then this is one of the best hotels for you. If you are sure of your booking dates, make sure you book the tickets in advance to avoid any inconvenience. 
It also offers an outdoor swimming pool and bar where you can just chill and relax. When you wake up in the morning, you can enjoy a delicious and hot breakfast served at the on-site restaurant. Also, there's a spa where you can take massages and enjoy your stay. 
---
2. Camino Real Puebla Angelopolis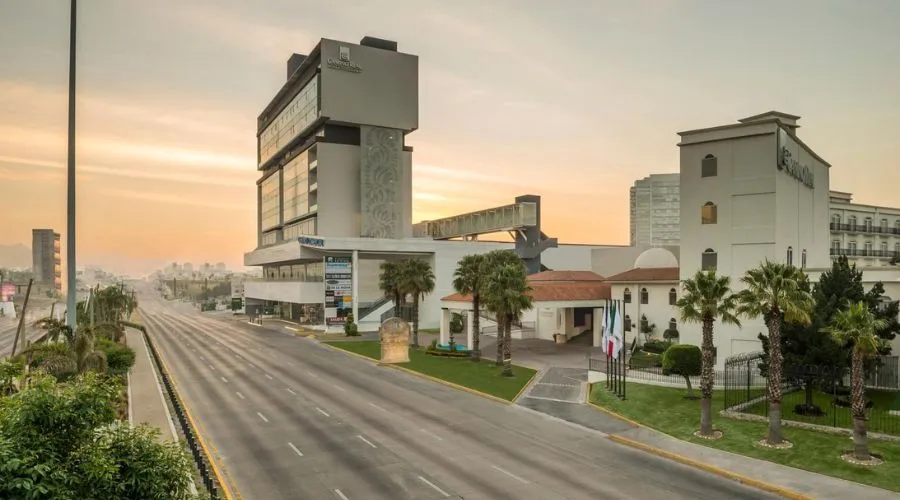 Camino Real Puebla Angelopolis is among the most luxurious hotels in Puebla Mexico, with cozy and comfortable rooms. The rooms here are modern and elegant, with wooden furniture and high-tech facilities.
If you feel like relaxing, you can also sit by the pool or bar and have an amazing time by yourself. You can also head to the spa to unwind. Also, there's a gym available if you feeling shedding some sweat. 
If you are a foodie and want to try amazing food, then you can enjoy delicious cuisine for lunch and dinner at the on-site restaurant. The price of booking this one of the best hotels in Puebela Mexico starts from $110 per night.
---
3. Banyan Tree Puebla
Banyan Tree Puebla is a fantastic choice for tourists visiting Puebla Mexico. This is the best hotel to have some time by yourself and unwind. You can hang out with your friends at the poolside and enjoy some refreshing drinks and snacks. The hotel also offers a fitness center to keep you active and fit.
This best hotel in Puebla Mexico is located in the center of the city, with multiple shopping and dining options. Though the hotel is a bit expensive, it offers all the amenities you need. The booking price starts at $2800 per night.  
Also, it's a pet-friendly hotel, so you don't have to leave your furry friends behind and worry about them. What's the wait for, then? It's time to book this best hotel before all the rooms get filled up. 
---
4. Fiesta Inn Express Puebla Explanada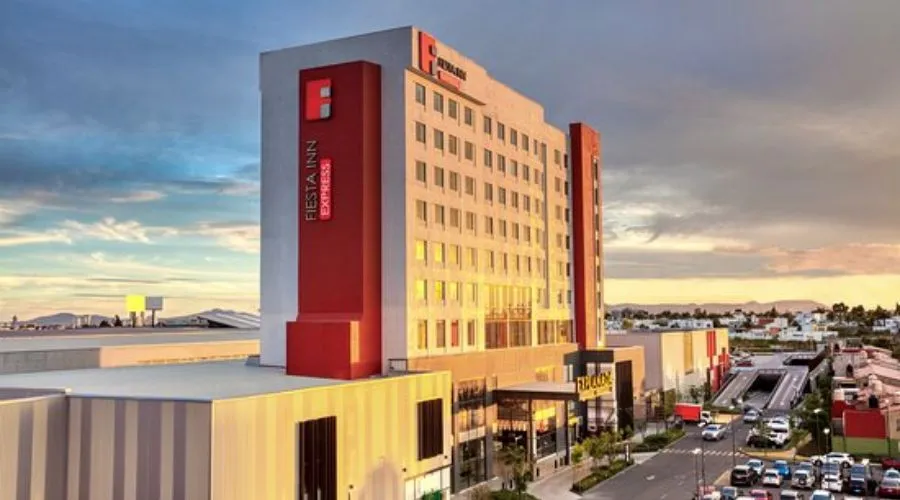 Fiesta Inn Express Puebla Explanada is among the best hotels in Puebla Mexico that is worth staying at. The hotel is known for its elegant architecture and prime location. If you want to relax, you can head to the pool and just spend a few hours there. 
The hotel is located close to several shopping centers and restaurants. The rooms here are spacious and equipped with all the modern amenities you need. Another best thing about staying at this hotel is that you get a hot and free breakfast.
Sounds amazing, right? Then take out your cell phone and book this best hotel in Puebla Mexico right now to have a romantic and fun-filled vacation. 
---
5. JF Grand Puebla
JF Grand Puebla is a magnificent hotel located in Pubela Mexico. As a guest, you can enjoy a variety of International and regional dishes and have a pleasant dining experience with your loved ones at the on-site restaurant. The hotel is 10 minutes away from Triangulo Las Animas Shopping Centre and Galerías Serdán. You will find splendid suites and rooms with beautiful furnishings and accent walls. All the guest rooms are equipped with modern amenities and have a beautiful view of the city. 
While staying here, you can also check out the indoor pool and spa. So to have a relaxing time with your family and friends, this is one of the best hotels in Puebla Mexico to choose from. Pick up your phone and book your room right away!
---
Conclusion 
Well, this was the list of the best hotels in Puebla Mexico, for your weekend escapes with your close ones. We have mentioned the luxury Puebla City that you can book right away without thinking twice. Apart from comfortable rooms, you can head to the spa or relax by the pool in these luxurious hotels.
In case you want to explore more low-budget and beautiful hotels in Puebla, you can visit the official website of Expedia. You can also get the best holiday packages and deals on their website. For more information, visit Celebzero. 
FAQ's