Nice is a city that seamlessly blends some outstanding beauty of nature, a rich history, and a dynamic culture. It is situated on the scenic French Riviera. A holiday to Nice is an experience in itself. With its gorgeous beaches, quaint town, and a variety of tourist spots, Nice is a place to adore and explore. Anybody looking for adventure, leisure, or cultural immersion would find it in Nice. In this article, we will look at the top things you can do on your holiday to Nice. We will also suggest a few hotels you should consider on your holidays in Nice. 
Things to do on your holiday to Nice
Nice offers a wide range of attractions and activities to suit different interests. Promenade des Anglais is a destination you should not miss out on. This well-known waterfront boulevard offers amazing views of the Mediterranean Sea as it extends along the lovely Baie des Anges. Take a stroll, hire a bike, or just laze on the beach and enjoy the sunshine.
Explore the "Vieux Nice," or Old Town, of Nice to find its winding, crooked alleyways lined with lively markets, quaint boutiques, and cute cafes. Don't overlook the lively flower and food market at Cours Saleya, a nearby plaza. You can also try some regional specialities like pissaladière and socca, a savoury pancake (an onion and anchovy tart).

The various galleries and museums in Nice will enthral art lovers. Henri Matisse, a well-known artist, has a large collection of works housed in the Musée Matisse, whereas the Musée Marc Chagall has a smaller collection.
Nice makes a great starting point for exploring the region. See the lovely hamlet of Eze, which is set on a hilltop and has a view of the Mediterranean, on a day excursion. A trip to the glitzy city of Cannes, renowned for its opulent lifestyle and prominent film festival, is another vacation that is highly advised.
Best hotels for a holiday to Nice
1. Hotel De Suede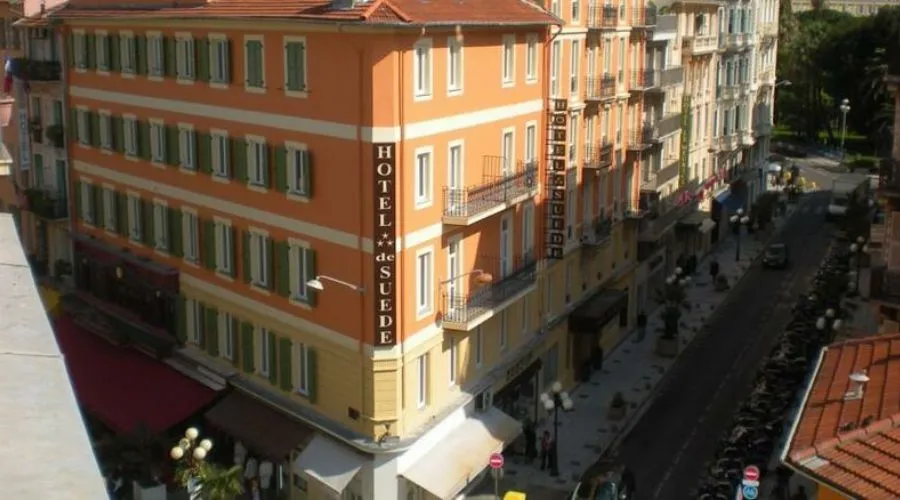 The Hotel De Suede in the heart of the centre provides attractive, cosy rooms with contemporary conveniences. It is the perfect option for people looking for a central base due to its handy location, which makes it simple to access the beach, shopping, and restaurants. This hotel is located at a distance of 300m from the beach, making your holiday to Nice an easy and hassle-free experience.
---
2. Goldstars Resort & Suites
This modern hotel offers roomy apartments with kitchenettes and balconies that look out over the city or the sea. The rooftop patio and pool provide sweeping views over Nice, fostering a relaxed and opulent atmosphere. This hotel for a holiday to Nice also provides some essential amenities like a gym,  internet access, and wifi connectivity. Nice Airport is just 7kms from this hotel, making it a preferred accommodation option.
---
3. Beau Rivage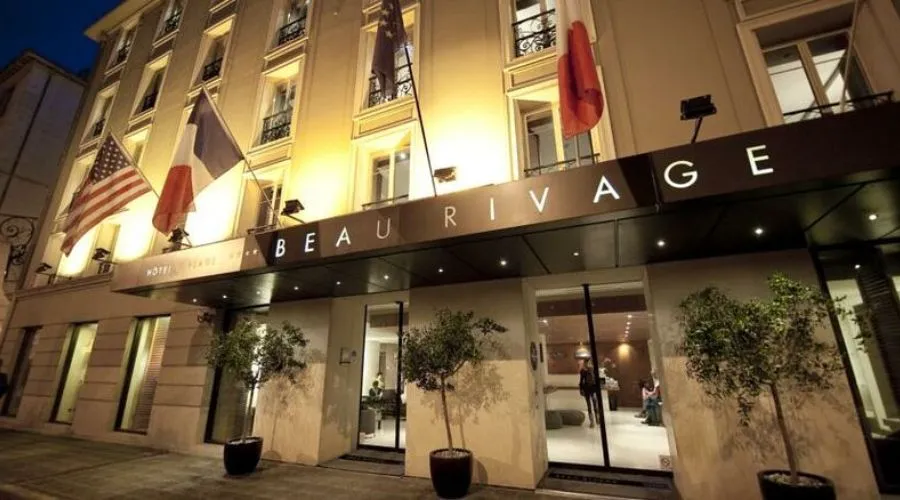 Beau Rivage is an opulent hotel with magnificent rooms that merge traditional and modern decor that is located on the Promenade des Anglais. The hotel's famous restaurant offers top-notch cuisine, and guests have direct access to the private beach. The beach is located 100m from this rental.
---
4. Negresco
Negresco is a historic hotel that emanates elegance and majesty. It is a renowned icon of Nice. Negresco offers a genuinely memorable experience with its opulent decor, Michelin-starred cuisine, and breathtaking sea views. A 10-minute walk away is situated in the old town. The beach is just 50m from the hotel premises.
---
5. Mercure Nice Centre Notre Dame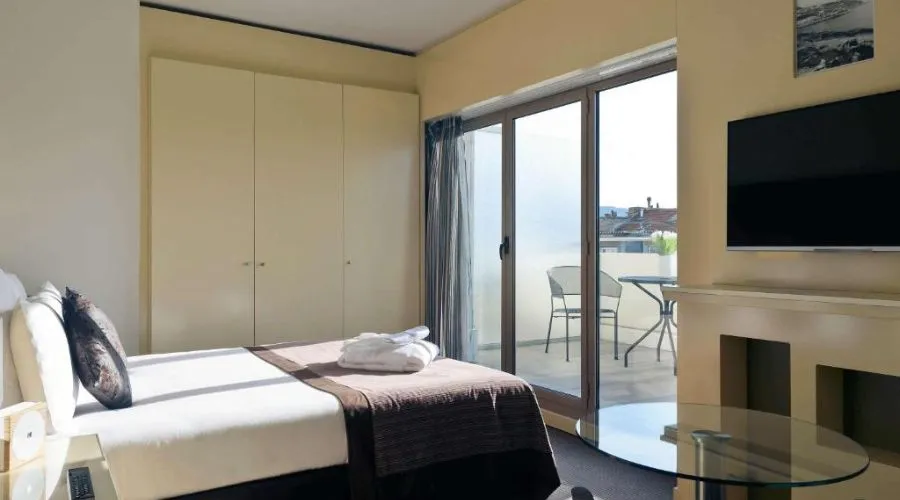 A rooftop patio with magnificent views of Nice is available at this contemporary hotel with a prime location. Popular destinations like the Old Town and the Promenade des Anglais are accessible by foot. Babysitting facilities are also available, which make your holiday to Nice a tension-free vacation experience.
---
Conclusion
A holiday to Nice guarantees a magical experience full of sun-dappled beaches, fascinating history, and delectable cuisine. Nice provides a fusion of natural beauty and cultural depth that will make a lasting effect on any tourist, whether you prefer to unwind on the Promenade des Anglais, wander the lovely streets of the Old Town, or take day trips to adjacent sites. Nice is a place full of adventure and thrilling experiences. For more information, visit Celebzero!
FAQs