Are you planning a trip to the USA and have Atlantic City ticked in green on your to-visit places in the States? It's obvious you have, and you would also need a place to camp while you have the time of your life in one of the most happening cities in the world. 
While Boardwalk is where most people would consider staying, there are many other quieter and more comfortable places that you can opt for. Before we jump headlong into the shortlisted hotels in Atlantic City, let's see why you cannot afford to miss visiting it once. 
Celebzero highly recommends Agoda for all your flight & hotel bookings 
Why is Atlantic City a hot tourist destination? 
If the United States of America is the melting pot of cultures, races, and people, Atlantic City in New Jersey is the hot pot of fun, adventure, and thrill. Known most notably for its white sand beaches and rip-roaring water sports, the city is also home to world-class restaurants, spas, thrilling nightlife, and casinos!   
Anyone wanting to spurt up their adrenaline or get a shot of the extraordinary cannot miss visiting Atlantic City. The city has a host of fine dining and high-end shopping choices, but it doesn't miss to mark its humility with a ton of affordable choices when it comes to restaurants, amusement spots or even the hotels in Atlantic City. 
So while you pack your bags for the resort town, here we have a list of the top 5 hotels in Atlantic City, NJ, compiled for you. Read on! 
What are the top 5 Hotels in Atlantic City, NJ, USA?
The city boasts many historic landmarks, gorgeous beaches, and splendid boardwalks. And there are many other tourist attractions to splurge on, but we intend to take you through a carefully curated list of the best hotels in Atlantic City, New Jersey, for you to have a great experience and value for money.
1. Hard Rock Hotel & Casino Atlantic City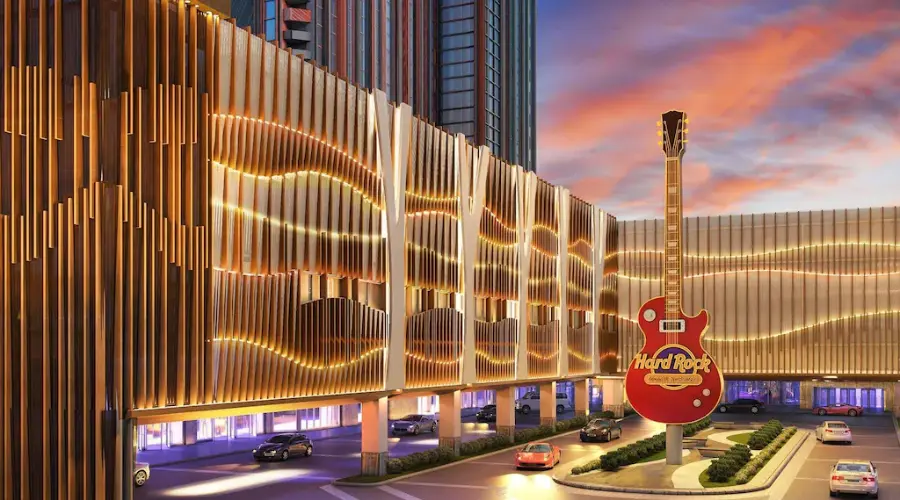 One of the finest hotels in Atlantic City, New Jersey, Hard Rock Hotel is a 4-star hotel with a host of in-house amenities, including valet parking, free Wi-fi, a swimming pool and hot tub, 24-hour front desk, and express check-in /out, among others. 
The hotel is well-connected to public transport, being conveniently situated in the Atlantic City Center, making it a great choice among the many hotels in Atlantic City, NJ. It is close to tourist attractions like Pier Amusement Park and offers delectable dining options.
---
Also read: Explore the Best VRBO Minneapolis to Plan a Stay
---
2. The Showboat Hotel Atlantic City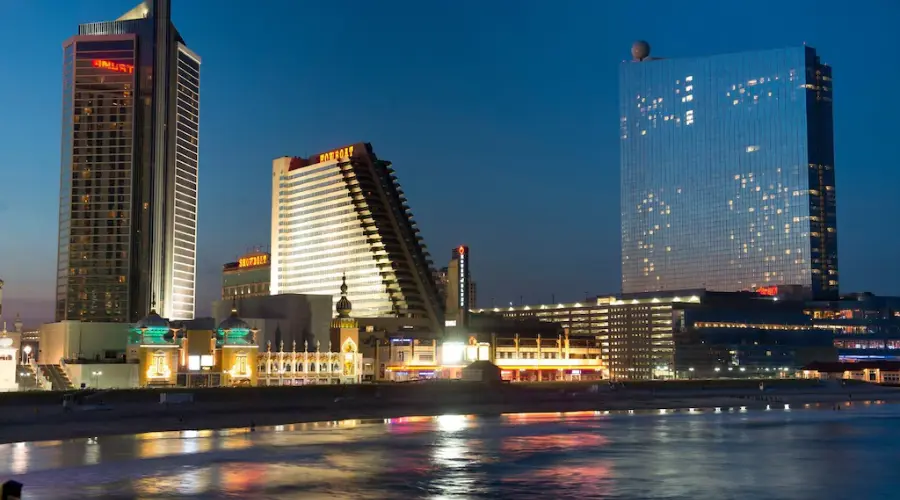 Another jewel among the best hotels in Atlantic City Center, The Showboat Hotel has many in-house facilities to make your trip a memorable experience. It offers a 24-hour front desk, valet parking, free- Wifi, a fitness centre, and an outdoor swimming pool. And what's more, you can also bring in your furry friend!  
True to its name, the hotel offers some excellent views and is well-linked to public transport for you to visit happening locations on foot and enjoy interesting dining options. Some places worth visiting close to the property include the famous Atlantic City Boardwalk, Hard Rock Casino, Garden Pier, and Trump Taj Mahal, to name a few. 
---
3. Tropicana Atlantic City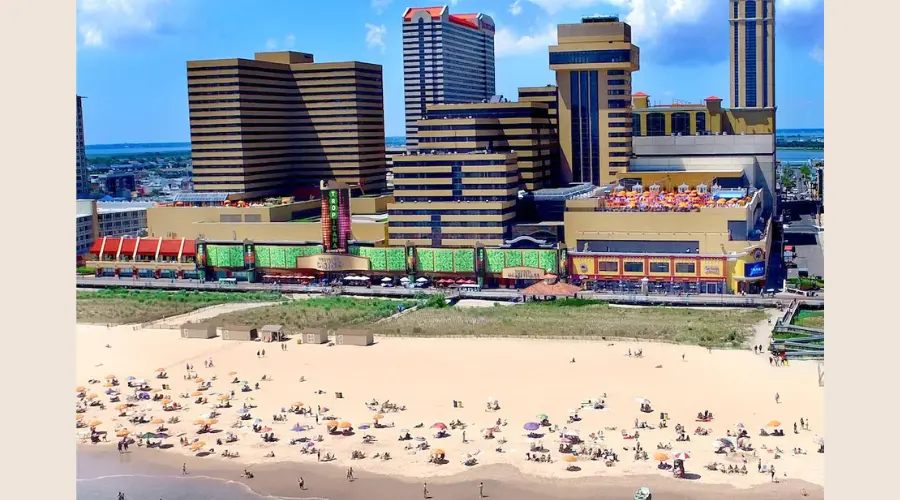 This one will have you in for its tropical vibes right in the heart of Atlantic City. Customers love Tropicana Atlantic City for its cleanliness, casinos, affordability,  and great service. One of the most popular hotels in Atlantic City, New Jersey, the place offers a range of recreational activities for guests to enjoy their time while they stay there. 
Free Wifi, on-site parking, 24-hour front desk services, currency exchange, and other services make the guests feel at home, while the bar, coffee shop, casino,  nightclub, and 24-hour snack vending machine will have you munching your way to excitement. 
---
4. Ocean Casino Resort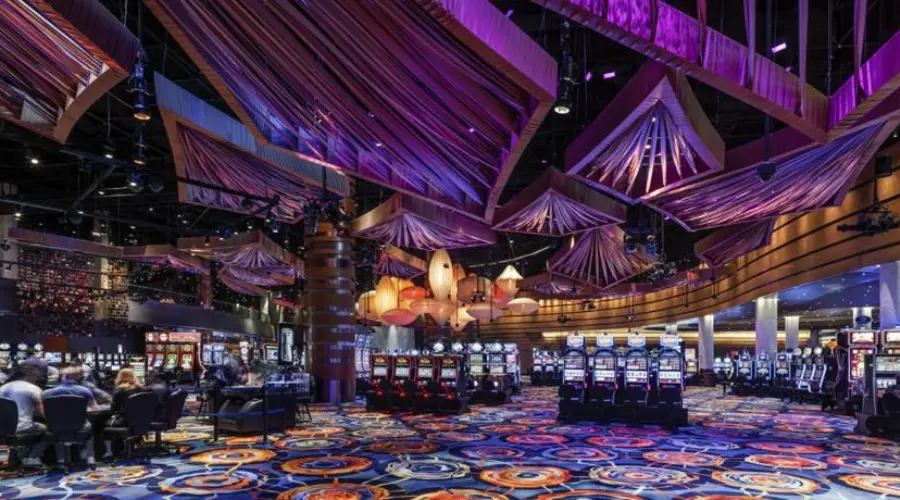 The Ocean Casino Resort is a mini Atlantic City in itself, with splendid views, casinos, restaurants, bars, shops, and dining options. It has a golf course, Billiards room, fitness centre, garden, hot tub, nightclub, massage parlour, pool, spa, and swimming pool, for guests to enjoy their stay at the resort. 
Besides the standard amenities and facilities to make your stay comfortable and luxurious, the place can serve as the perfect base to enjoy and experience the sights and attractions in Atlantic City. Customers have rated Ocean Casino Resort as a better option than 95% of other hotels in Atlantic City, NJ. 
---
5. Bally's Atlantic Hotel and Casino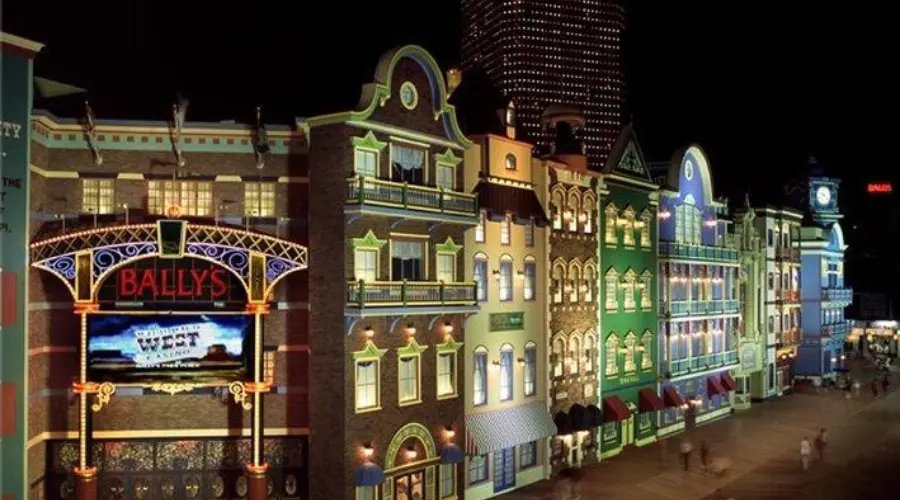 Bally's Atlantic Hotel is another stalwart in the list of best hotels in Atlantic City for its proximity to public transport and location in the heart of Atlantic City. The hotel is a 3.5-star rated property replete with facilities like air conditioning, blackout curtains, self-certified hygiene and safety, and many other amenities common to other hotels in Atlantic City, NJ.
Guests can opt for multiple kinds of rooms suited to their pockets and enjoy their stay in the city. The hotel also has a bar, swimming pool, laundry services, and other amenities to amp up the experience. 
What are some tips to keep in mind while visiting Atlantic City, NJ, USA?
Now that you have sorted your list of best hotels in Atlantic City, it's better to jot down a few Dos and Dont's to make your trip smooth yet exciting. Atlantic City is best to visit during summer, and it is always advisable to book your hotel mid-week to save on costs.  
Opt for Taxis as they are light on the pocket and take the train to Atlantic City – more cost savings. Always have cash with you, and don't forget to take your free drinks while gambling in casinos. Beaches are free, and walkways are safe. 
Get your backpack ready. It's to have some fun! 
FAQs