One of Antalya's largest and most well-known shores is Lara Beach. The shoreline covers an area of 450 acres and is 12 kilometres to the east of Antalya. Antalya city manages the amenities at the open-to-all Lara Beach. The holidays to Lara Beach provided by E-Dreams offer the most exciting times, due to the upscale waterfront hotels' private beaches and a host of top-notch amenities like beach clubs, bistros, nightclubs, and water parks. Children can enjoy a swim or build sand structures on the white shores and shallow shores.
In addition, holidays to Lara Beach will offer nightclubs, cafes, eateries, cart tracks, playgrounds, and other amenities that make it a fun place for children and young people to visit. The other section of this shore has several hotels with 5-star beachfront locations. Lara Beach, which is east of Antalya's old town, is one of the most popular beaches in the entire Antalya district. The beach is particularly well-known for having some of Turkey's top-rated luxury beachfront hotels, which makes the holidays to Lara Beach a popular summertime holiday spot. Read on to know more about the best things to do during your holidays in Lara Beach.  
Things to do on holidays to Lara Beach:
Antalya Toy Museum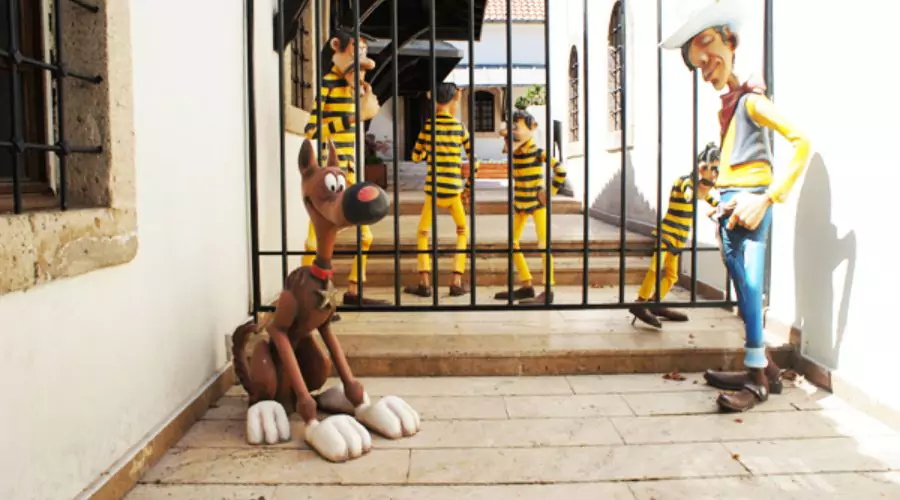 The fascinating Antalya Toy Museum offers a riveting look into the evolution of children's toys over the years. Despite only being founded in 2011, the museum already has about 3,000 old objects on display, some of which you can even touch. The toys on exhibit range from the 1800s to more recent decades and feature many well-known characters that your children will recognize. It will transport you on a trip down memory lane and appeal to adults alike. While visiting the Kaleiçi marina, stop by the museum.
---
Kursunlu Waterfalls
As you explore Kursunlu Waterfalls, a breathtaking natural marvel, let your children's imaginations soar. These idyllic falls are only a brief drive from Antalya's city centre, like something out of a fairy tale, and highlight the breathtaking beauty of Turkey's diverse landscapes.
Follow the trails through dense pine woods and alongside rivers until you reach the waterfall, which tumbles from a height of 18 meters into many interconnecting pools. You will find serene settings for picnics where you can see fish, crabs, and turtles in the water. Many businesses offer day trips to the falls, or you can rent a vehicle and drive yourself to get there.
---
Yivli Minare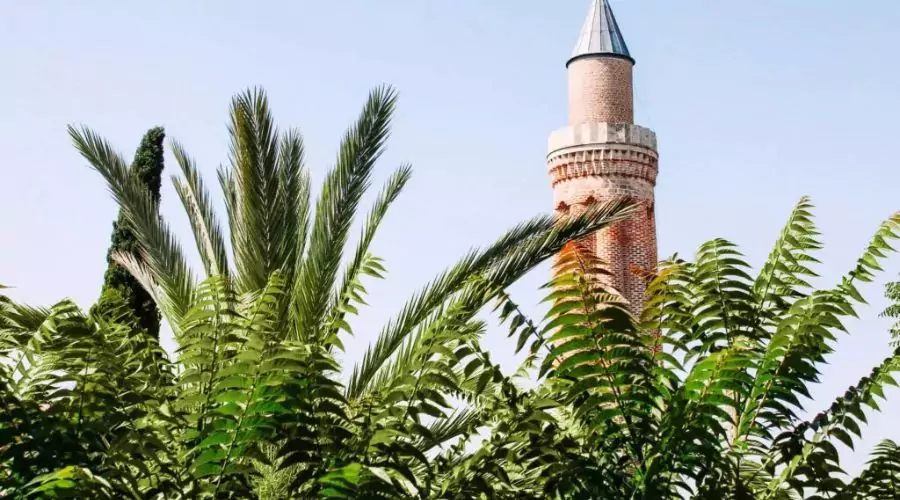 The Yivli Minare, one of Antalya's most recognizable landmarks and one of the many historical sites in the old town district was constructed by the Seljuk sultan Alaeddin Keykubad. The minaret, which has an octagonal drum carrying the fluted shaft and a gallery with corbels around the top, is a typical and remarkably well-preserved example of Seljuk architecture. The Kale entrance gate to the old city is directly next to the minaret.
---
Duden Waterfalls
One of the most popular attractions in the area of Antalya's city core is Duden Waterfalls. It is an impressive and attractive section of the Duden River, about 10 km north of central Antalya, and joins the sea on the city's southeastern coast. It is situated about 7 km from Lara Beach. Visitors can enjoy the scenic natural beauty as the river waters run from the Taurus Mountains to the Mediterranean Sea. Upper Duden Waterfall and Lower Duden Waterfall are the names of the two plateaus where the waters divide.
---
Boutiques and markets
The luxurious hotels on holidays to Lara Beach are home to many shops that sell everything from designer clothing to trinkets. In the nearby city of Antalya, shopping is at the top of the list of activities. The town's center offers even more shopping opportunities with its bazaars, which sell Turkish sweets, leather products, jewellery, and other handmade crafts. For compulsive shoppers, visit one of the shops close to Lara Beach. She Mall and Terracity are both conveniently located.
---
Beach activities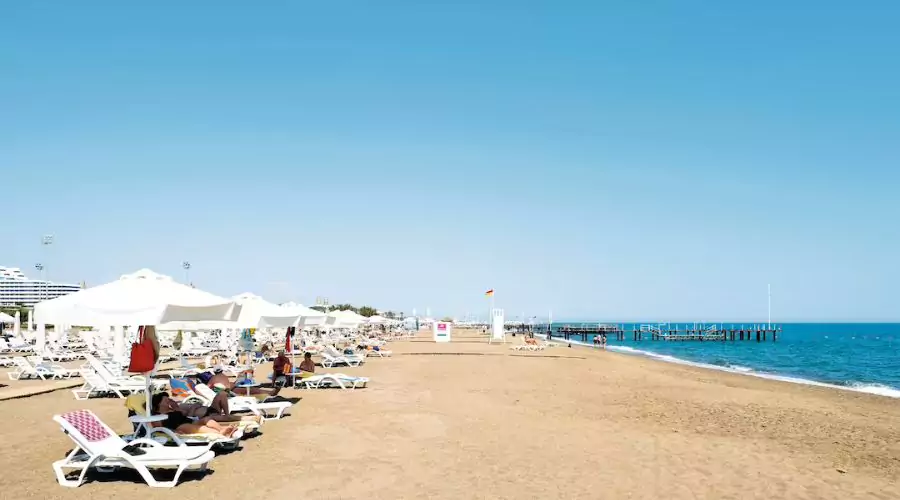 Many beach and water activities are available on holidays to Lara Beach. Paragliding, kitesurfing, windsurfing, jet skiing, and banana boat rides are just a few of the things you can participate in. There are many playgrounds where kids can have fun. Numerous beach clubs are popular places for nightlife and provide a range of cuisine and drinks. A seaside promenade with a public barbecue area, a cart track, and other amenities is also present. You can find eateries, coffee places, and stores close by.
---
Conclusion
Lara Beach, to the south of Antalya's city centre, is well-known for its fine, white sand, excellent family-friendly amenities, and activities, including stand-up paddleboard and jet-ski rentals for individuals who want to get out on the water. For those who only want to relax in the weather, renting sun loungers and umbrellas is a simple option. The holidays to Lara Beach Turkey are the primary draw for visitors, and you can book it on E-Dreams. It offers family-friendly getaways with big pools, waterparks, restaurants, and a golden beach. There is much to learn about the local wildlife and history. To know more about the Lara Beach holidays, visit Celebzero.  
FAQs