Orlando, Florida, is a dream destination for travellers seeking excitement, adventure, and unforgettable experiences. Known for its world-renowned theme parks, vibrant entertainment options, and abundant natural beauty, Orlando offers incredible activities to make your holidays truly memorable. In this article, we will explore the best things to do on holidays in Orlando in 2023, ensuring you have all the information you need to plan an extraordinary vacation. Whether you are a thrill-seeker, a nature lover, or a fan of art and culture, Orlando has something to offer everyone. Read on to discover the wonders of this captivating city and how Logitravel IT can help you create the perfect holiday in Orlando.
Exploring Orlando's Thrilling Theme Parks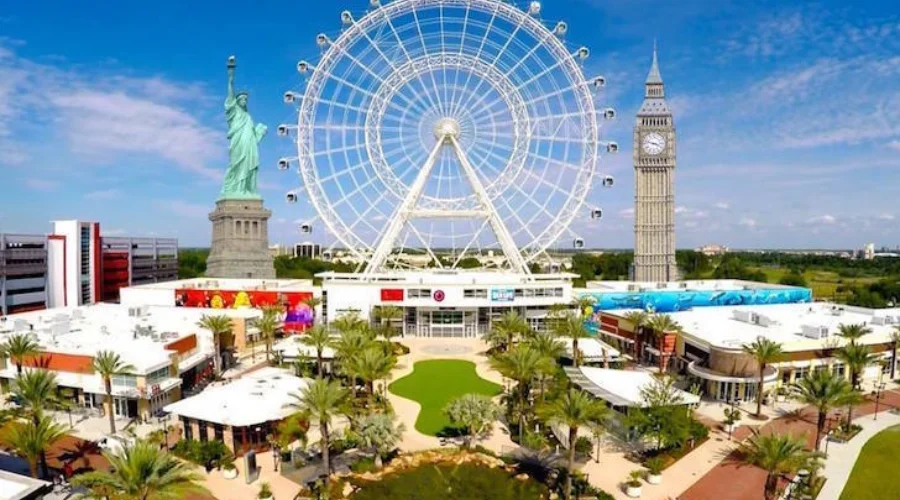 One of the primary reasons why millions of tourists flock to Orlando each year is its unrivalled collection of world-class theme parks. From the magical enchantment of Walt Disney World Resort to the thrilling adventures of Universal Orlando Resort and the captivating marine life of SeaWorld Orlando, the city is a playground for both young and young at heart. Dive into a world of fantasy and imagination, experience heart-pounding roller coasters, witness dazzling live shows, and meet beloved characters that will bring smiles to your face. Walt Disney World Resort is a must-visit destination for families, offering multiple theme parks, including Magic Kingdom, Epcot, Disney's Hollywood Studios, and Disney's Animal Kingdom. Universal Orlando Resort, comprised of Universal Studios Florida, Islands of Adventure, and the water park Volcano Bay, will transport you to the worlds of your favourite movies and characters. At SeaWorld Orlando, you can not only encounter marine life up close but also enjoy thrilling rides and captivating shows.
---
Embrace Nature's Beauty 
Beyond the enchantment of theme parks, Orlando boasts an abundance of natural beauty waiting to be explored. Take a break from the crowds and venture into the tranquil wilderness that surrounds the city. Visit the iconic Everglades, a vast subtropical wetland teeming with unique wildlife. Embark on an airboat tour to spot alligators, turtles, and various bird species, or explore the scenic trails on foot and immerse yourself in this incredible ecosystem. For those who appreciate flora and fauna, visiting Harry P. Leu Gardens is a must. This stunning botanical oasis spans over 50 acres and features beautiful gardens, majestic oaks, and a variety of plant species from around the world. Take a stroll, have a picnic, or simply unwind amidst the serenity and natural splendour. This is the best thing to do for the holidays in Orlando.
---
Logitravel IT: Your Gateway to Holidays in Orlando 
When planning your holidays in Orlando, Logitravel IT is here to assist you every step of the way. With their expertise in travel arrangements and a wide range of holiday options, Logitravel IT can help you create the perfect itinerary tailored to your preferences and budget. By booking your holiday to Orlando through Logitravel IT, you can benefit from their extensive network of accommodations, flights, and transportation options, ensuring a seamless and stress-free experience. Whether you are looking for a luxurious resort, a family-friendly hotel, or a budget-friendly option, Logitravel IT offers a diverse selection to cater to your needs. Their expertise and commitment to customer satisfaction make them the ideal choice for planning your holidays in Orlando.
Conclusion
Holidays in Orlando offer adventure, magic, and natural beauty, making it an extraordinary holiday destination. From thrilling theme parks to breathtaking natural wonders, the city has something for everyone to enjoy. With Logitravel IT as your trusted partner, you can plan the perfect holiday to Orlando in 2023, ensuring you make the most of your time in this captivating city. Whether you're exploring the enchantment of Disney, embarking on wildlife encounters, or simply basking in the tranquillity of nature, Orlando promises an unforgettable experience. Start planning your dream holiday to Orlando today and prepare to create cherished memories that will last a lifetime. These are the best things to do in the holidays in Orlando. Moreover, visit the official Celebzero website to learn more about holidays in Orlando. 
FAQs