Split, Croatia, located on the stunning Adriatic coast, is a haven for beach lovers. With its crystal-clear turquoise waters, picturesque landscapes, and vibrant coastal atmosphere, Split Croatia beaches have become a popular destination for tourists seeking the perfect beach getaway.
Split Croatia beaches offer a captivating blend of natural beauty, vibrant atmospheres, and a range of recreational activities. Whether you prefer sandy shores or pebble beaches, lively crowds, or tranquil seclusion, Split has it all. From the renowned Zlatni Rat Beach to the lively Bacvice Beach, the serene Kasjuni Beach to the family-friendly Bene Beach, there is a beach for every preference in Split.
Some of the best Split Croatia beaches
1. Zlatni Rat Beach: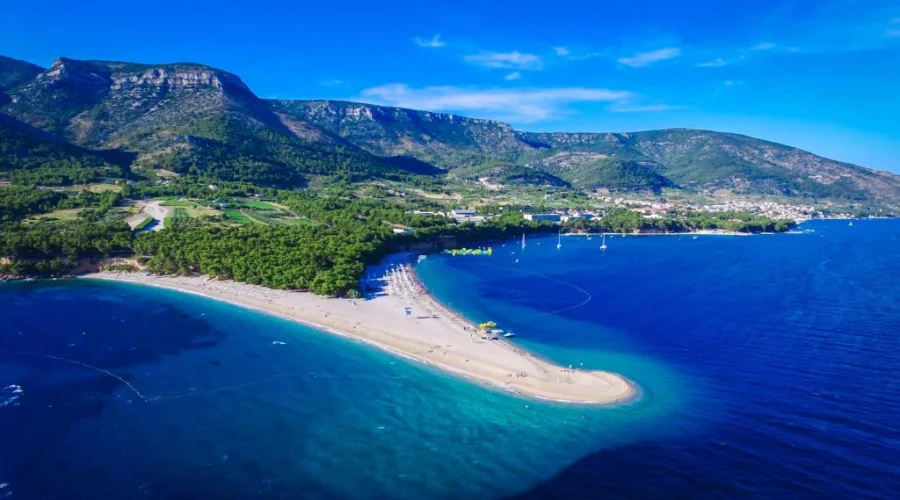 One of the most renowned beaches in Croatia, Zlatni Rat Beach, is situated on the island of Brac, a short ferry ride away from Split. Often referred to as the "Golden Cape," this beach is a true natural wonder. With its unique shape that changes depending on the wind and sea currents, Zlatni Rat Beach offers an extraordinary sight. 
The beach is known for its fine pebbles and crystal-clear waters, making it an ideal spot for sunbathing, swimming, and snorkeling. Visitors can also partake in various water sports activities such as windsurfing and kayaking.
---
2. Bacvice Beach:
Located in the heart of Split, the Bacvice Beach is the city's most famous and vibrant sandy beach. This Blue Flag beach offers a lively atmosphere and is popular among both locals and tourists. Bacvice Beach is known for its shallow and warm waters, making it an excellent choice for families with children. 
Additionally, it is home to several beach bars, cafes, and restaurants, ensuring visitors can indulge in a refreshing drink or savor delicious local cuisine while enjoying the sun and sea. The beach also hosts the traditional game of picnic, a unique sport where participants try to keep a small ball from touching the water.
---
3. Kasjuni Beach: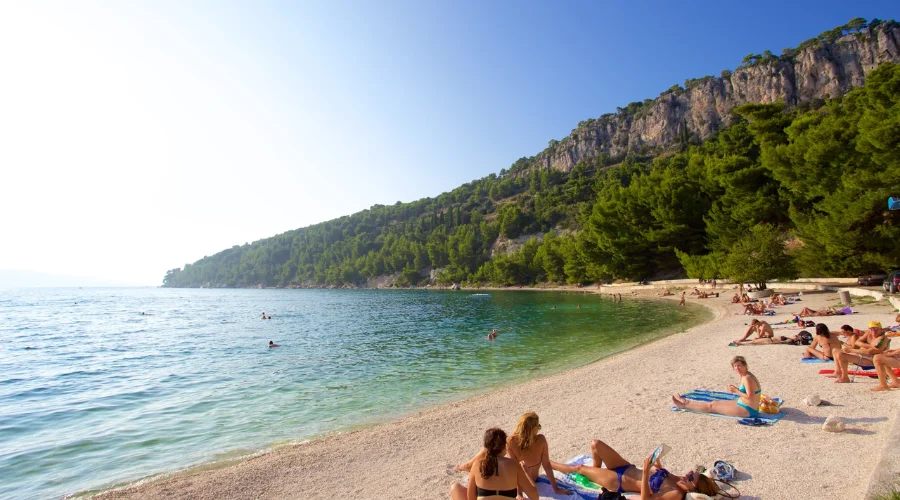 Nestled in the Marjan Forest Park, Kasjuni Beach provides a tranquil and secluded escape from the bustling city center. Surrounded by lush pine trees and offering stunning views of the Adriatic Sea, this pebble beach offers a serene and picturesque setting. Kasjuni Beach is well-suited for those seeking relaxation and natural beauty. Its pristine waters are perfect for swimming, and visitors can also rent sun loungers and umbrellas to make the most of their beach experience. The beach is easily accessible from Split, either by a leisurely stroll through the park or by taking a short taxi or bus ride.
---
4. Bene Beach:
Another gem located within the Marjan Forest Park, Bene Beach offers a peaceful retreat with a touch of adventure. This family-friendly beach boasts shallow and calm waters, making it an ideal spot for swimming and snorkeling. 
Bene Beach also offers a range of amenities, including beach volleyball courts, playgrounds, and a water slide, ensuring that visitors of all ages have plenty of activities to enjoy. The beach is surrounded by pine forests, providing ample shade for those seeking relief from the sun's rays. Additionally, visitors can explore the park's walking trails and discover hidden coves and viewpoints along the way.
---
Here is a list of hotels around the best beaches in Split Croatia:
1. Hotel Split Inn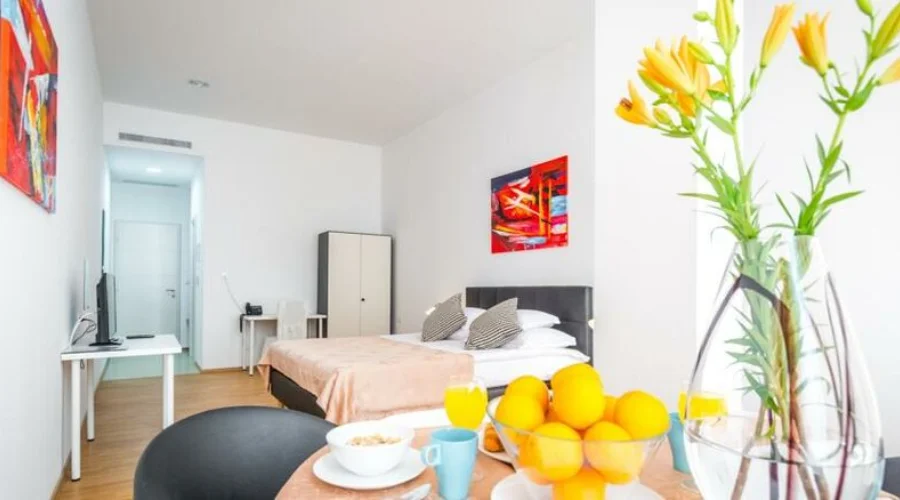 Welcome to Hotel Split Inn, an exquisite beachfront retreat located in the heart of Split, Croatia. Our hotel, featured on Onthebeach, offers a truly memorable experience with its stunning views and unparalleled hospitality. Situated just a stone's throw away from the mesmerizing Split Croatia beaches, our guests can indulge in the ultimate beach getaway.
At Hotel Split Inn, we pride ourselves on providing a luxurious stay that caters to every need. Our elegantly designed rooms and suites offer a comfortable haven, allowing guests to unwind and rejuvenate after a day spent exploring the picturesque Split Croatia beaches. 
The hotel's prime location ensures that beach enthusiasts can easily access the popular Bacvice Beach, known for its crystal-clear waters and vibrant atmosphere. For those seeking a more secluded experience, the pristine Kasjuni Beach is a short drive away, offering a tranquil escape from the bustling city.
Our dedicated staff members are committed to delivering exceptional service, ensuring that every guest's stay is memorable and enjoyable. Whether you're lounging by the poolside, savoring delicious cuisine at our on-site restaurant, or taking advantage of our spa facilities, our team is here to cater to your every need. 
With the mesmerizing Split Croatia beaches at your doorstep, you can spend your days basking in the sun, swimming in the azure waters, or simply strolling along the coastline, creating unforgettable memories.
---
2. Atrium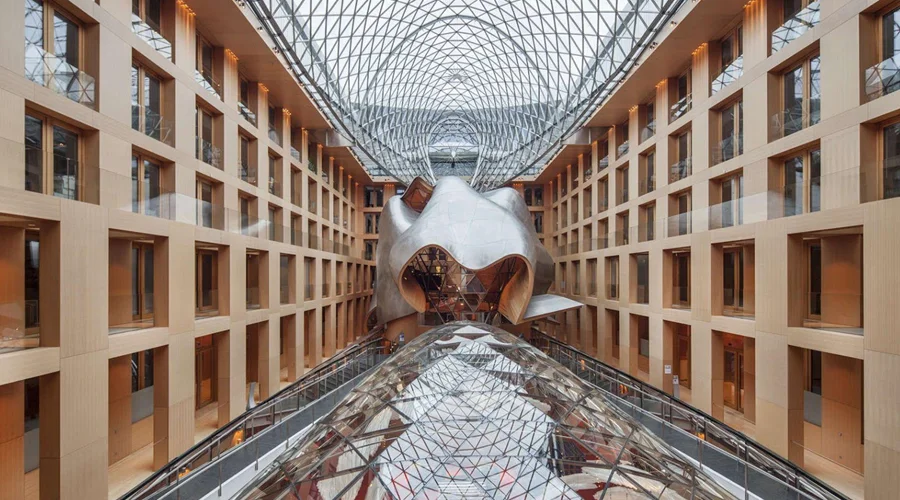 Atrium is a luxurious and idyllic beachfront resort located in the breathtaking city of Split, Croatia. Situated along the stunning coastline of the Adriatic Sea, this exquisite property offers a perfect blend of modern elegance and natural beauty. With its prime location, Atrium provides guests with easy access to some of the most mesmerizing beaches that Split has to offer.
When you stay at Atrium, you'll find yourself surrounded by a variety of pristine beaches that cater to every type of beachgoer. From secluded coves to vibrant and bustling sandy stretches, Split's beaches have something for everyone. Whether you're seeking tranquility or excitement, the region's diverse coastline ensures there's a beach that suits your preferences.
With the Split Croatia beaches in mind, Atrium serves as an excellent base to explore these captivating coastal gems. You can take a leisurely stroll to the nearby Bacvice Beach, known for its crystal-clear turquoise waters and vibrant atmosphere. For those seeking a more secluded experience, the hidden gem of Kasjuni Beach is just a short distance away. This secluded paradise is nestled among lush greenery and offers a serene escape from the hustle and bustle of the city.
---
Conclusion
In conclusion, Split, Croatia offers a stunning array of beaches that cater to all types of beachgoers. Whether you're seeking a secluded spot to relax or a lively beach with a vibrant atmosphere, Split has it all. The information provided on On the Beach offers valuable insights into the various beaches in Split, including details about their amenities, accessibility, and unique features. For more information about the best beaches near Split, Croatia, visit On the Beach and the official website of Celeb Zero.
FAQ's