Graphic design courses online; Graphic designing is one of the most interesting courses that one can opt for. It is a branch extension of fine arts. In simpler words, graphic design is a craft where professionals create visual content to convey a particular message related to what the designer wants to convey. Graphic design is the creation of visual compositions to solve problems and communicate ideas through typography, imagery, colour, and form. Graphic designers use their skills and creativity to produce a wide range of visual materials, including logos, brochures, posters, websites, advertisements, packaging, and more. They work with clients or art directors to understand their goals and requirements and then create visual solutions that meet those needs.
During this process, Graphic Designers use various tools to help them in their designing, like Adobe Photoshop, Illustrator, InDesign, or other specialised software depending on their specific design needs. They arrange visual elements, experiment with different layouts and colour schemes, and apply typography to create appealing and meaningful designs. There are various ways that you can learn graphic design, be it from the best graphic design courses online or from a professional. Lucky for you, Domestika offers you these courses with knowledgeable professionals so that you can enhance your knowledge of graphic design. 
List of best graphic design courses from Domestika
Let us have a look at some of the best graphic design courses online that Domestika has to offer.
1. Adobe Illustrator: Graphic Design for Beginners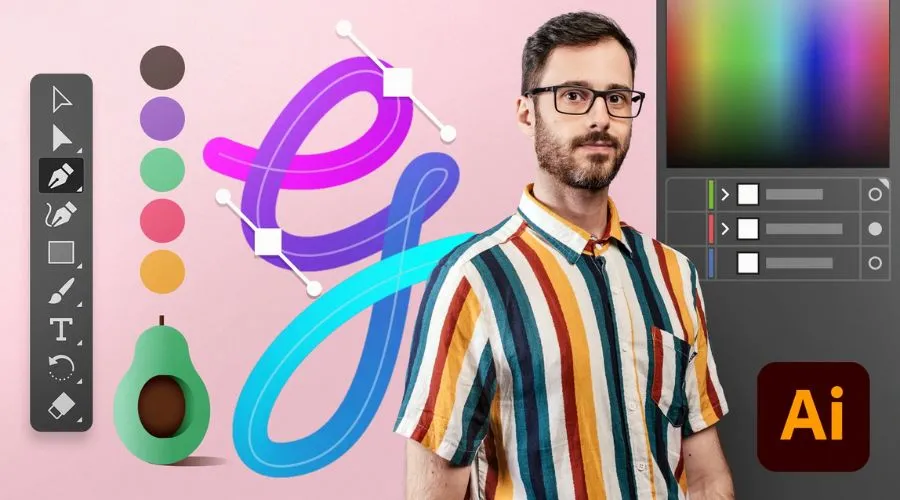 The art of learning includes the basics of a course that you are opting to study. Adobe Illustrator offers graphic design for beginners. The course is taught by Gilian Gomes, who is a graphic designer and an illustrator. You can learn step by step at your own pace. Learn these basics by immersing yourself in the world of imagination, logos, and icons by practising how to use each tool for designing professional graphic pieces. In the beginning, you will explore the main features and tools of Illustrator, secondly, you will learn how to align and merge objects.
In the next step, you will learn how to apply and modify different colour modes. The fifth course would be very practical, where you will start to assemble a graphic piece, while also starting and creating the first logo and label for your portfolio. In the final phase of this Domestika Basics, you will learn how to share your designs.
---
2. Experimental Techniques for Graphic Design Solutions
Build your own resources for creating signatures by learning to experiment with graphic design. Experimental designs give you the freedom to create and discover different ideas in a fun and effective way. The best graphic design courses online offer you the independence to experiment with different tools and learn simultaneously. You can explore experimental graphic practices to be used in commercial pieces.
This course is brought to you by Leopoldo Leal, a graphic designer teacher. You can use experimentation with a set of tools and analyse different creative processes through this experimentation. When experimenting with a set of posters, you can observe different materials and formats to use for your first-ever sketches. Finally, you can digitise your files to add the finishing touches.
---
3. Minimalist Graphic Design for Big Ideas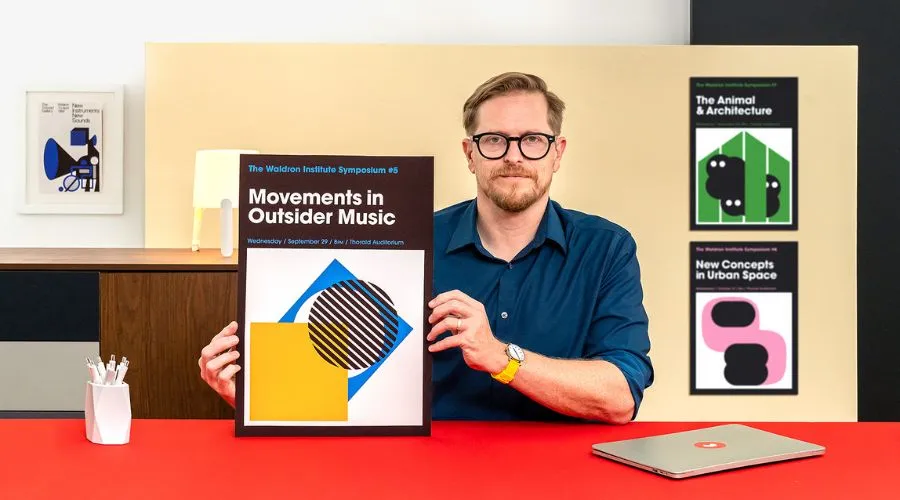 This course is taught by Julian Montague about creating bold graphic essentials that communicate great ideas. When imagination is put into creative designing there is no telling what will come alive. In this course, you will learn how to think conceptually and use words and graphics to communicate complex graphic themes using Adobe Illustrator. You will mostly learn how to generate creative ideas and improve your visual and observational skills which will lead you to develop bold designs.
Put on your thinking and creative caps and develop the basics of your visual ideas in Illustrator, experimenting with colours, and vector shapes. Make adjustments after reflecting upon your work and choose your final designs. Finally, by discovering the possibilities of what you can do with your digital work you can learn how to transform it into physical projects, such as posters, and promotion of these projects on social media.
---
4. Graphic Design: Communicate Complex Ideas with Simple Images
In this course, taught by Genis Carreras, you will learn a unique way to transform big ideas into meaningful designs by diving into typography which is the practice of the selection and arrangement of fonts to enhance readability. This course is basically about the translation of concepts into shapes. Explore the power of images and symbols and learn how to design minimalist images that communicate meaningful ideas through colour and layout. Learn how to build a visual system while testing different styles and solutions in the best graphic design courses online. 
---
Conclusion
Using these tools you will learn about the basics of graphic designing from the best graphic design courses online. Going on this journey will be super adventurous and help you gain more skills in graphic design. When you see some personal development you can even get a premium membership for a few courses from the best graphic designers. But first, you would need to choose the right course according to your needs and knowledge. Head to Celebzero for more information regarding the best graphic design courses online
FAQs