Anyone who wishes to live in the modern world needs to keep up with the current events. Issues occur all the time, whether they are nearby or distant from where we live, and frequently they might interfere with our daily lives. Journalists are the experts in charge of developing, producing, and disseminating content through communication channels so that everyone is aware of it. They learn the technical skills necessary to work with different media and communicate information in an ethical, understandable, and responsible manner in the journalism course.
A bachelor's degree in journalism is typically offered after four years of study and merges the fields of applied human and social sciences. The program prepares students to work as generalist, and humanist professionals with a critical sense, able to work with the various linguistic styles required by communication mediums, with the development of journalistic projects. 
Introduction to unopar's Journalism course
A journalism course is a specialized program that gives students the knowledge and abilities they need to pursue a career in journalism. These programs offer instruction in many facets of the industry, including news reporting, feature writing, investigative journalism, media ethics, and digital media. Many educational departments also offer a sports journalism course or free journalism course.
Students who enroll in a journalism course study the foundational skills of journalism, including tactics for interviewing, fact-checking, and storytelling. They become proficient at composing news articles, coming up with catchy headlines, and telling gripping stories.
Overall, taking a journalism education gives aspiring journalists the groundwork they need to enter the dynamic and quick-paced media industry. These courses prepare students to report the news honestly, ethically, and effectively by fusing academic knowledge with practical skills, supporting journalism's crucial role in informing and reshaping society.
Topics Covered in the unopar Journalism Course
unopar draws attention to some crucial training disciplines, know what subjects are covered in the journalism course:
Media Office

Integrated Organizational Communication

International Contexts

Interviewing Techniques and Journalistic Genres

Media Planning and Management

Languages Used as Instruments of Communication

Multimedia Journalism

Application of New Technologies in Communication

Public Policy, Legislation, and Journalism

Journalism in the Arts, Culture, and Society

Reporting Theory and Practice Advanced Communication Theories

Online Journalism
Area of Occupation in the Journalism Course
There are many different occupations in the vast field of journalism. You may choose to pursue a career in journalism in one of the following fields, depending on your interest and abilities.
News Reporter/Broadcast Journalist:

News ReporterBroadcast Journalist | Celebzero
In this disciple of broadcast journalism, you can work on radio or television, reporting news stories, conducting interviews, or delivering news bulletins. News Reporters frequently focus on disciplines, such as news anchoring, reporting, or editing.
---
  2. Editor and Opinion Writer:
In newspaper editorials or opinion columns, editors offer their views on current affairs, laws, or social issues. An editor works on the creation of material, for websites, social networks, and advertising pieces that use a variety of text kinds. Opinion writers or editors evaluate and analyze the news, influencing public opinion and starting discussions.  
---
 3. Press Office
Journalists involved here work with non-governmental organizations, public and commercial corporations, and both to mediate communications between these groups and the press.
---
 4. Photojournalism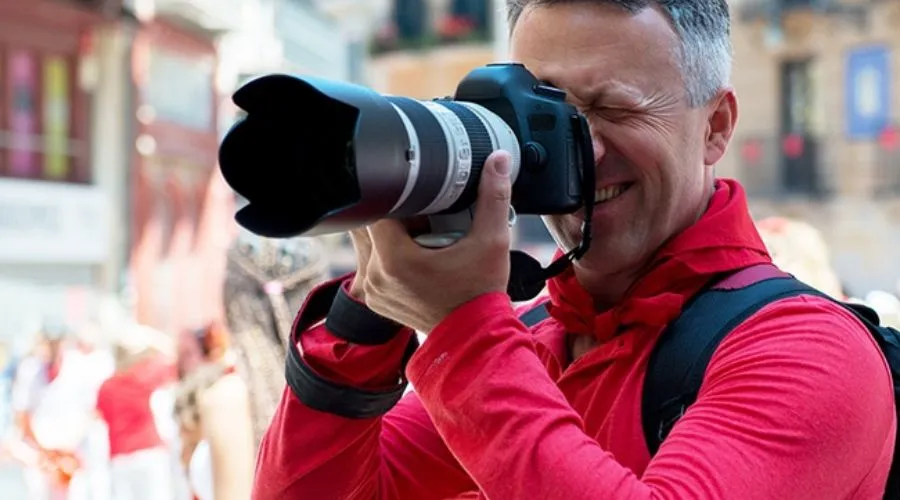 Photographers who cover news, utilize images to tell a story and document significant occasions. They report on events, conflicts, social issues, and human interests topics for newspapers, journals, wire services, or as independent contractors.
---
 5. Investigative Reporting:
Investigative reporters carry out in-depth investigations and reporting to elucidate misinformation, reveal wrongdoing, and hold people, organizations, or governments responsible. Strong research and analytical abilities, perseverance, and ethical judgment are all necessary in this discipline.
Keep in mind that journalism is a dynamic field and the professionals frequently possess a variety of abilities. Additionally, as technology develops, new career paths and specializations in journalism are opening.
---
How are things at the Journalism school?
Future journalists receive training in the Journalism Faculty on how to report a fact to a variety of audiences through communication mediums like TV, radio, newspapers, magazines, and news websites. The journalism course offered by unopar teaches students how to write effectively, express themselves in front of the camera, research ethical issues, comprehend how journalism functions in various media, and exercise social responsibility in society.
In the Journalism course at unopar, emphasis is given to disciplines like the Press Office, History of Journalism, Audiovisual Journalism, Brazilian Communication Systems, and Web Journalism. 
What abilities are necessary for becoming a Journalist?
People who are interested in the media and the procedures involved, from gathering news to publishing it, should take the journalism course. However, candidates interested in this field must be aware of the qualities required for these professionals, which go beyond the technical abilities acquired during graduation.
These include the capacity for clear communication, strong interpersonal abilities, organization, a penchant for research, attention to detail, and creativity. 
Conclusion
In conclusion, the journalism course by unopar provides vital information and abilities required for professional success. The journalism course cultivates a culture of inquiry and a dedication to the truth, giving students the tools they need to disseminate important stories that influence public opinion. For more details regarding the journalism course, visit unopar and the official website of Celeb Zero. 
FAQ's