Whether it's after a long day at work or a trip, face masks make it all better! They refresh the skin and give it a cooling and smooth effect. Treat yourself to a much needed self-care day; you deserve it! Face masks have become a staple item in the self-care industry, and rightfully so. With various kinds of masks and peels available, beauty enthusiasts have a plethora of options to choose from. Feeling charcoal for Fridays? How about a hydrating face mask for Monday to start the day? iHerb, a platform specializing in health and wellness products, features a wide range of face masks from different brands and ingredients. Keep reading to find out more!
Skin pampering 101: Face masks on iHerb!
1. Idealove, Superfood Skin Savior, Beauty Sheet Mask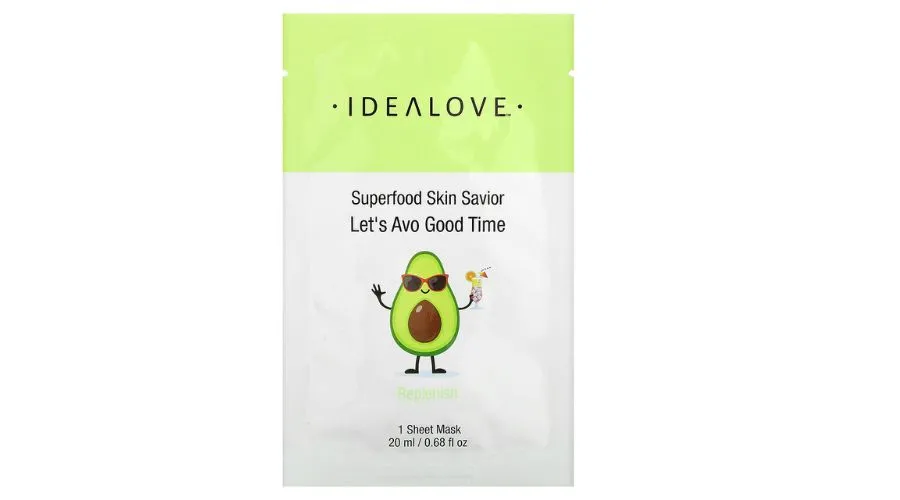 If you don't know then hear it from us! Korean skincare products are highly popular and made of the best ingredients. This skin savior sheet mask is rich in avocado, which consists of essential vitamins, minerals, and antioxidants. Whether you want clear skin or a dewy one, this sheet mask will help you achieve that seamlessly. It is packed with the following key ingredients- hyaluronic acid, arginine, and cocoa extract. To use it, make sure your face is washed and clean. Take out the mask and place it on your face. Keep it on for 10-20 minutes, and then remove it. Apply a soothing serum or moisturizer after use.
---
2. Neutrogena Hydrating Beauty Mask
Packed with hyaluronic acid, this face mask will give you a hydrating and nourishing finish. If your skin is super dry and needs a savior then this is it! Your skin will absorb the soft formula seamlessly. It will also help in improve your skin's texture too. To use, cleanse your face and place the sheet mask on. Leave it on for 15-30 minutes and just relax! Maybe listen to some calming music for the perfect self-care day. Then, remove the mask and massage on the skin for 1-2 minutes for better absorption. Please note that the mask is meant for single use only.
---
3. Beauty of Joseon, Calming Beauty Mask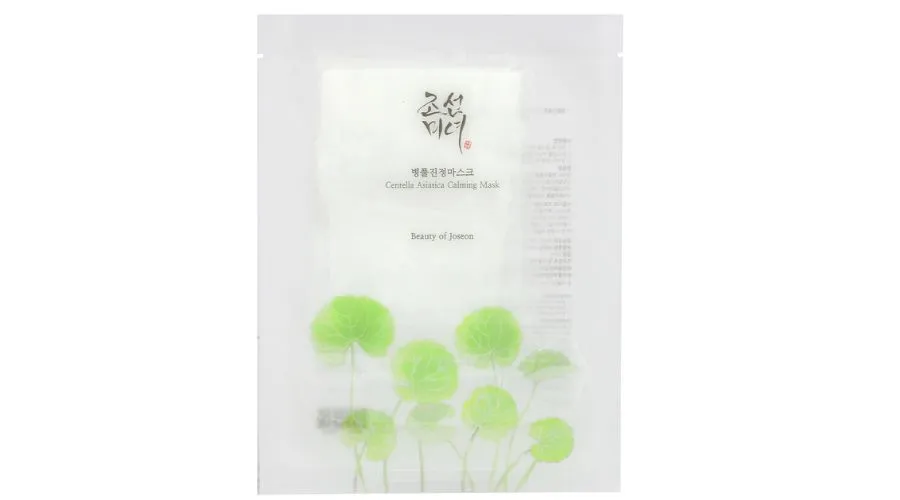 Reap the benefits of this magnificent beauty mask. Its key ingredient is- Centella asiatica which is an herb rich in moisturizing functions and skin hydration. The other integral ingredients are- hyaluronic acid, mugwort extract, and green tea extract. The face mask is fragrance free, vegan and cruelty-free.
It will give your skin a much needed moisture layer and deep hydration. Plus, it ensures breathability and does not clog pores. To use, apply to a clean face and keep on for 10-20 minutes. After the time is up, take the mask off and lightly massage the skin for better absorption.
---
4. Radiant Seoul, Charcoal Face Mask
This charcoal mask is made of – charcoal, willow bark, and tea tree oil. It is suitable for oily skin and skin that is prone to blemishes and irritation. Whether it's pores, redness, or skin irritation, the mask will help even out your skin and balance oil production. Charcoal is an essential ingredient for pore unclogging and ensuring a smooth, blemish-free skin. Willow bark has important for anti-inflammatory properties. To use, apply the mask to your face and keep it on for 10-15 minutes. Then, slowly remove the mask and massage the area till your skin has absorbed all the essence.
---
5. Tony Moly, Rice Sheet Mask
This is the ultimate mask for your glow-up era! It will give maximum skin hydration and includes the essence of different enriched ingredients. Looking tired? Let this mask give you a fresh aura and a radiant look. To use, put on the face for 20-30 minutes and slowly remove. For better absorption, massage your face.
---
Also Read – Unlock The Power Of Sunshine With The Best Vitamin D Supplement
Conclusion
Whether it's for skincare days or simply spending some quality time by yourself, unlock the art of self-care with face masks! They are convenient, easy to use, and time efficient! You can keep your mask on and read your favorite book or take a 10-15 minute power nap! Face masks are excellent go-to for the days when you want to let your skin absorb the essential ingredients without doing too much. So if you are feeling lazy then don't worry, just choose a face mask from iHerb and let it shower love on your beautiful skin. For more information, visit Celebzero.
FAQs