Traveling abroad can sometimes be a hassle. Even if you have sorted out your passport and your visa, there are a lot of steps that follow. Take Paris- Paris is the CIty of lights, art and romance where history, culture and architecture converge to form the grandeur of the city. At the heart is the Eiffel Tower which is one of the most sought-after tourist attractions in the world. In this blog, Celebzero will help you look for the best Eiffel Tower tours that will let you make the most of your trip. 
How to book Eiffel Tower tours for your vacation?
Eiffel Tower is a rich tapestry of France's legacy and culture. Eiffel Tower tours have a wide variety of activities that can suit a first time visitor as well as a nuanced traveler. The iron lattice has witnessed a lot of stories unfold in front of itself. But how do you witness this timeless masterpiece? Go on Get Your Guide. 
GetYourGuide is an online booking platform that allows tourists to book tours, excursions and other tourist attractions to get the most out of their trip. The company started as a platform connecting travelers with amateur tour guides and then expanded to include an online marketplace for major cities. The company currently organizes more than 60,000 tours worldwide.
Food and drinks at Eiffel Tower tours
There are no picnic areas at the Eiffel Tower and visitors are not allowed to take glass bottles or soda cans up the tower. However, a reasonable amount of food and drink is permitted (at staff discretion). There are also cafes on the square, on the first and second floors.
For visitors who want to eat on the go, delicious buffets of sweet and savory snacks and drinks are available in the reception area and on the first and second floors. This delicious offering is complemented by the Pierre Hermé macaron bar on the second floor and the champagne bar above.
The Eiffel Tower also offers several quality dining options throughout the day. At the Eiffel Tower there are two restaurants that can be reserved separately for a visit to the tower: the legendary Jules Verne, a Michelin-starred restaurant on the second floor designed by Frédéric Anton, and Madame Brasserie, a new Parisian venue led by chef Thierry Marx on the first floor.
Eiffel tower Packages with GetYourGuide 
Paris: Eiffel Tower Tours with Summit or 2nd Floor Access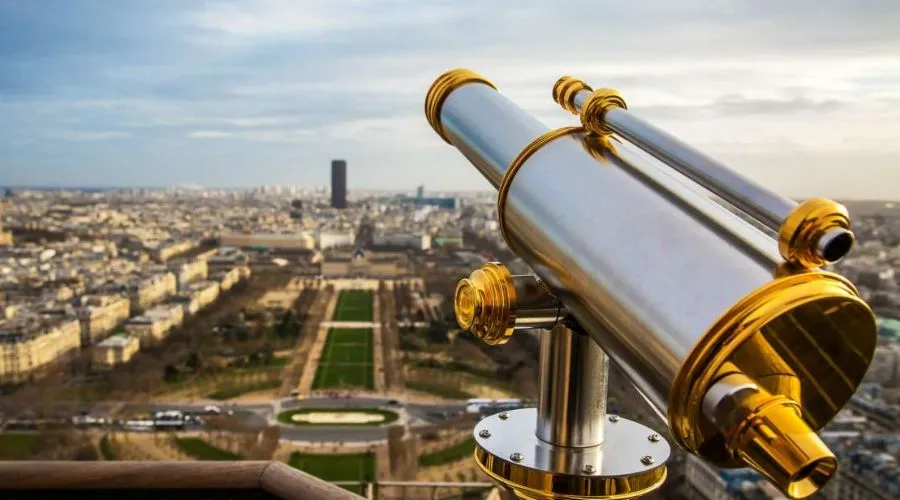 This tour package includes a visit to the 2nd floor or the summit. You can meet your host just a few steps from the tower and start your ascent via an elevator. The guide you get with the package will narrate the history of the city to you. Upon reaching your destination, you get to witness a magnificent 360-degree panoramic view of the city from the tower.
---
 2. Paris: Eiffel Tower Summit Floor Ticket & Seine River Cruise
This package includes an Eiffel Tower summit ticket with an elevator ride and a cruise on the Seine River. The ticket allows you access to the zenith of Paris' Iron Lady. The 1-hour cruise on the Seine can be taken at any time in a month during your stay in Paris.
---
 3. Paris: Eiffel Tower Photo Shoot
This is one of the Eiffel Tower tours that will let you keep tangible memories of your trip. On your fantastic vacation, you are bound to want to keep a few memories of your trip. In the basic package, you get 30 minutes and 20 photos of you around the Eiffel Tower vicinity. In the premium package, you get to explore different attraction points and can see the tower from far away too, so you can get a portfolio of high quality inclusive photos. This session gets 50 photos in a 60 minute session. In the Super Premium package, you can also visit Bir Hakeim, Avenue de Camoens, Seine river, etc. You can also get a quick outfit change if you want variety in your photos. You can get 75 photos within a 90 minutes span.
---
  4. Paris: Evening River Cruise with Music
This Seine River sightseeing cruise lets you explore most of the attractions in Paris. You can start from Port de Suffren or Manga Univers, move on to Les Invalides, Musée d'Orsay, Ile de la Cité, Notre Dame Cathedral, Hôtel de Ville, and then on to the Louvre Museum, Place de la Concorde, Grand Palais. The tour covers a panoramic view of the Eiffel Tower as you sail in a relaxing atmosphere as music plays in the background.
---
 5. Paris: Eiffel Tower's Madame Brasserie Refined Dinner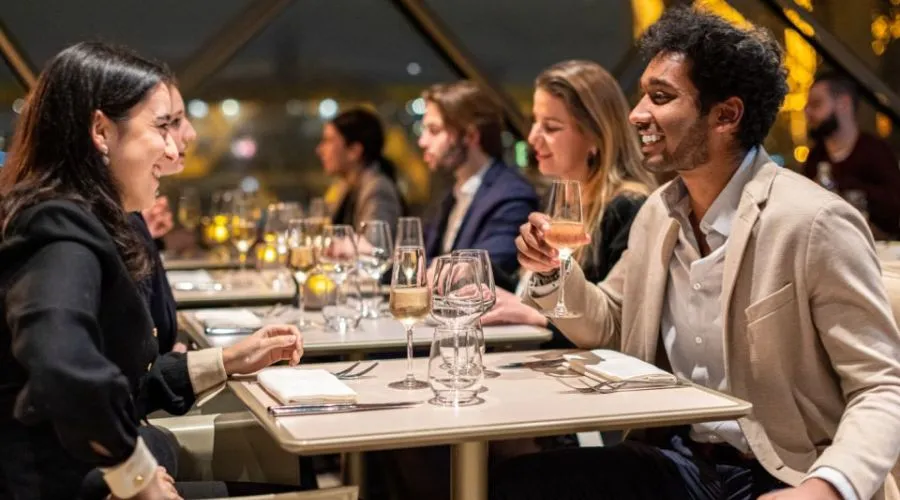 Skip the ticket line with this impeccable package of Eiffel Tower tours. You can enjoy a lush dinner at Madame Brasserie on the first floor. You can easily skip the wait line as you get in through a separate entry. This is a group package, but it is limited to 6 participants. You can choose from a Gustava menu with 3 courses or go for a Grande Dame menu that consists of a 4 course meal. Fun fact- You can also scan a QR and enjoy a digital Mystery Game about Madame Brasserie and the Eiffel Tower. Remember, you are not allowed to wear shorts!
---
Conclusion 
Everyone deserves a gorgeous tour of Paris, especially the Eiffel Tower, at least once in their lives. The beauty of the destination is simply phenomenal. Discover at length what the Eiffel Tower has to offer with one of the Eiffel Tower tours that Celebzero has recommended. 
https://celebzero.com/rofm will definitely help you realize the vacation of your dreams with these amazing packages! 
FAQs