Our top picks for the best wireless earbuds are there for a reason. They have great sound, great Bluetooth connectivity, and a comfortable fit that keeps them in your ears. We've tried out hundreds of wireless earbuds over the years, so we know what to look for. We chose our favorite wireless headphones for you based on how comfortable they are, how long the battery lasts, how good the sound is, and what extra features they have, like noise cancellation. This means that the list below is full of earbuds that work well and fit a wide range of budgets and personal tastes. But wireless earbuds have a lot going for them. They look good, tend to fit well, and are easy and fun to use. In this guide, we've put together a list of the best wireless earbuds that will stay in your ears while you commute, work, or work out.
.
5 Best Wireless Earbuds
1. Sony WF-1000XM4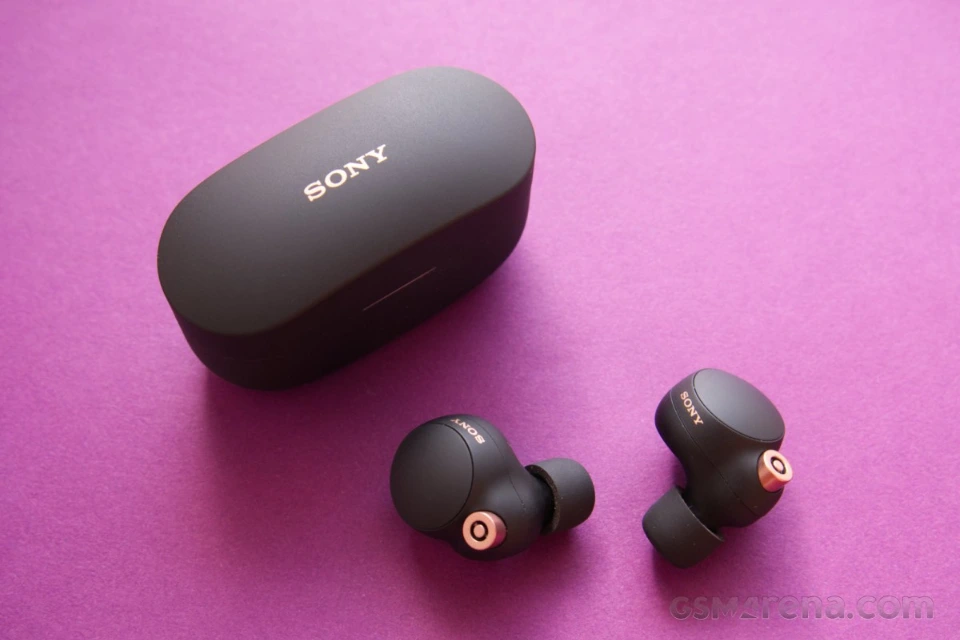 Sony is a leader in audio, and its noise-canceling earbuds are some of the best wireless earbuds on the market right now. That's why it's no surprise that the latest Sony WF-1000XM4 wireless earbuds, which we tested for a long time, are our top pick and beat out the other earbuds on this list when it comes to having the most features. The sound from these wireless earbuds is always great and full-bodied. That's partly because their 6mm drivers were made to make a dynamic sound even though they are so small. During our tests, the WF-1000XM4 impressed us right away with its high level of detail and great rhythmic handling. Even though the noise cancellation isn't the best (that goes to the Bose QuietComfort Earbuds), it's good enough for most people who just want to drown out some background noise. When the WF-1000XM4 earbuds sound as good as they do, it's not a big deal that they have second-best noise cancellation. In addition to having great sound, Sony's buds also have great call quality, making them a good choice for a wide range of situations, from commuting to work calls and everything in between. We found that these earbuds are smaller and lighter than Sony's previous models, like the Sony WF-1000XM3.
---
2. Cambridge Audio Melomania 1 Plus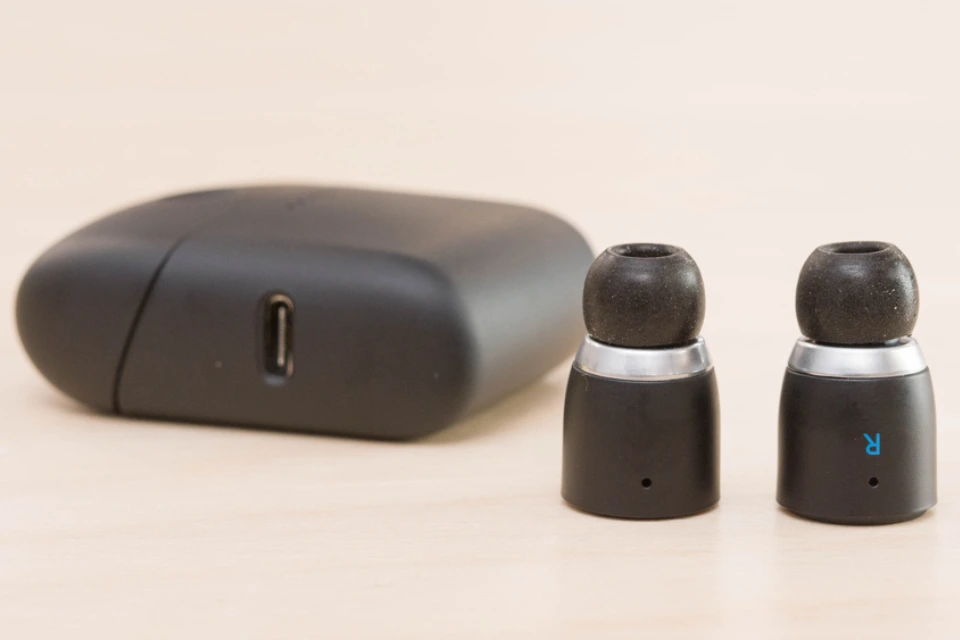 When we looked at the Cambridge Audio Melomania 1 Plus earbuds, the first thing we noticed was that they have a very long battery life. With the charging case, you get a total of 45 hours, and the earbuds on their own give you nine hours. For example, it has great sound quality and an app that was useful and easy to use when we tested it. The Melomania 1 from Cambridge Audio was a step up from these buds. Even though the Melomania 1 Plus looks a lot like its predecessor, the sound quality is a clear step up, with levels of detail and clarity that could compete with the best over-ear headphones. When we listened to Dai Freyr's 10 Years, the baritone vocal melody went well with the pulsing synths and romantic strings. There was a great balance between the different frequencies. When the chorus started, the bass guitar and drums that had been wandering sounded punchy and in control, and the harmonized vocals were clear and full. There is no noise-canceling technology built in. Still, if you want a pair of the best wireless earbuds, you can get them for a very reasonable price and get great battery life, good sound quality, and reliable connectivity. You can't go wrong with these simple buds that sound great.
Also read  : 10 Best Room Heater Options in the Market this Winter
---
3. Apple AirPods Pro 2
The highly-anticipated Apple AirPods Pro 2 are finally here, and they take a high spot in our list of the best wireless earbuds because they have a great sound quality and really great ANC in a small and light package. The original Apple AirPods Pro has been one of our favorite wireless headphones for iPhone users for a long time. Now, the Pro 2 are a big step up because they have new drivers and amplifiers that make them sound great. Also, the ANC is better, and during our tests, we found that it was right up there with the best in its class, blocking out almost all outside noise. The battery life has been improved, and while it may not be better than any of the other wireless buds in this guide, you can listen to music all day with 6 hours from the buds and 30 hours from the case. The case has also been changed. It now has an IPX4 rating, which means it can handle light rain and sweat, and a built-in speaker to help you find it if you lose it.
---
4. Samsung Galaxy Buds 2 Pro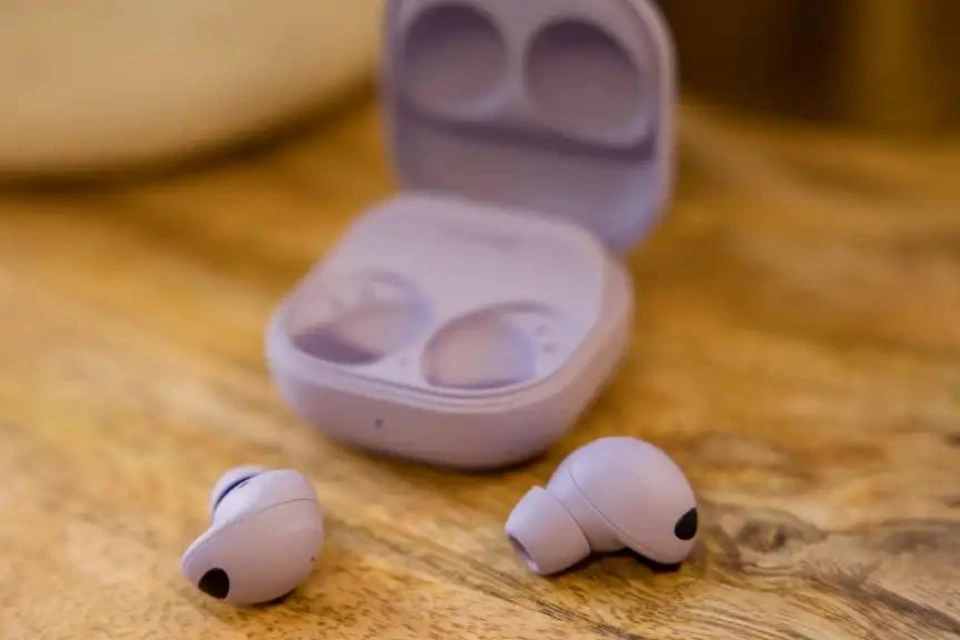 Samsung is known for making great smartphones and tablets, so it has always surprised us that the company's Galaxy Buds never quite hit the mark. But that's about to change in the best way. Apple, Sony, Bose, and Sennheiser should now look closely at what Samsung has done with the Galaxy Buds 2 Pro. They are nice. No, they really are good. The most interesting feature, if you have a Samsung Galaxy device and can use the Samsung Wearable companion app and home-screen widget, is 360 audio with optional head-tracking. This lets you use your phone as a center to direct more of the new end-to-end 24-bit high-res audio to whichever ear you prefer. These earbuds are smaller, more comfortable, and less cocky than the Galaxy Buds Live, which were rose gold and shaped like kidney beans. These are nothing like those) are full of useful features like excellent ANC, voice detection, wearer detection, and customizable on-ear controls, all of which work very well, and IPX7 water ingress protection. Overall, Samsung hit a home run, but the five-hour battery life is disappointing.
---
5. JLab Go Air Pop
The JLab Go Air Pop only costs $20, £20, or AU$49.95, which just a few years ago would have been unheard of. In 2023, JLab is making long-lasting listening gear that costs almost nothing. The big question is whether or not earbuds this cheap can actually do their job. We took the time to test these cheap headphones and found that, overall, the JLab Go Air Pop is pretty good and can't be beaten for the price. For the price, they sound great. When you listen to Hootie & the Blowfish's "Let Her Cry," each ear hears the different guitars in a soundstage that is fairly large and open. When you listen to Prince's Kiss, you can hear the bass funk in the beginning, but the singer's unique voice sounds a bit harsh. It's hard to get excited about the sound quality, mostly because of this treble, which distorts even in easy parts, but that's not really the point.
---
Conclusion
Your earbuds are like your best friends. Because you spend so much time with them, you need to choose wisely. Celebzero has a website where you can find out more about best wireless earbuds.
FAQ's