This beautiful and culturally significant city in Spain is probably on everyone's bucket list of 'places to visit at least once.'  Through its libraries, museums, and other architectural arts, it has earned the title of 'Paris of Spain.' Apart from its football craze, Barcelona has many more reasons to attract millions of tourists every year from all around the world. There are a range of the best hotels in Barcelona to stay comfortably and enjoy the city's vibe. Its weather conditions, artwork, beaches, and food are probably the top reasons why people are in love with this city.
If you are planning a trip to Barcelona, the second most important thing, after booking your tickets, is to find a nice and comfortable place to stay. The property also needs to fit into your vacation budget, and it should be in close or convenient proximity to the tourist attractions. Below mentioned are a few of the best hotels in Barcelona.
The 5 best hotels in Barcelona
While there is a wide variety of hotels to choose from, you need to ensure that you are as comfortable as possible. The hotels mentioned below have all those facilities that will help make your stay a lot better. Here are the top 5 best hotels in Barcelona Spain.
1. Hotel Viladomat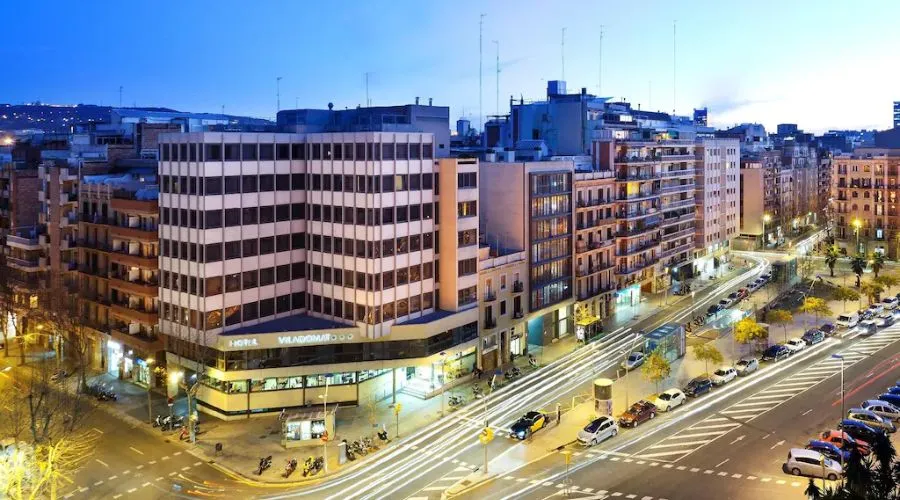 The Hotel Viladomat is on Viladomat Street, 197, Eixample, Barcelona, Spain. The hotel falls inside the city center and is near public transportation for a convenient journey. It offers facilities like 24-hour front desk help, luggage storage, free wi-fi, etc. This hotel is one of the most highly recommended and best hotels in Barcelona. The types of rooms available at Hotel Viladomat are Comfort Double Room, Double with Extra Bed, and Superior Double room. All of these come with hygienic bathrooms, showers, and bathtubs. The hotel staff is quite helpful, and polite and plays a major part in ensuring your happy and safe stay. Get the best food you've ever had from the on-site restaurants of this hotel.
---
2. Sonder Paseo de Gracia
This hotel falls second on the list of best hotels in Barcelona. It is at 29 Passeig de Gracia, Eixample, Barcelona, Spain. Sonder Paseo de Gracia is a 5-star property located at the very heart of the city. The property is a smoke-free zone, and all security measures are followed. The types of rooms include Queen Room, Superior King Room, Deluxe Room, Double Room with Terrace, etc. Tourist attractions like Casa Mulleras, Regia, and Manzana de la Discordia are within a walking distance from the property. Sonder Paseo de Gracia has trained their staff very well to put their guests' best interests first.
---
3. Hotel Catalunya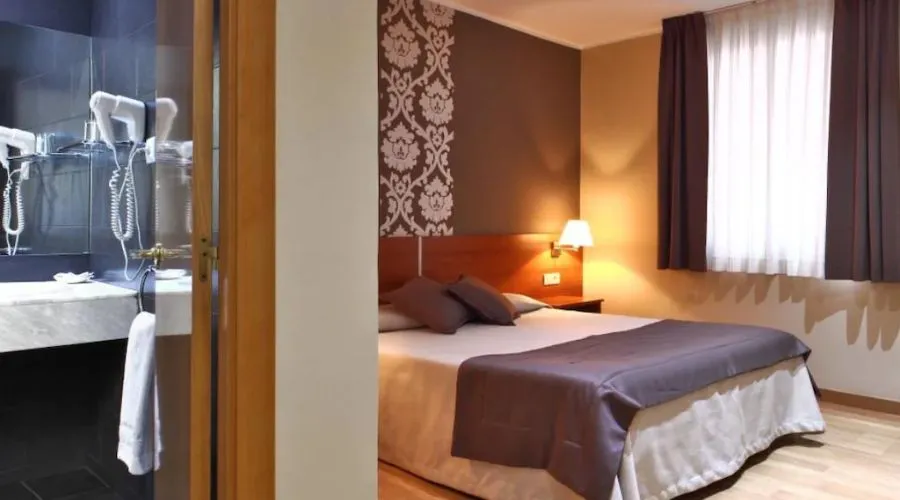 The Hotel Catalunya is at Santa Anna Street 24, la Rambla, Barcelona, Spain. It is one of the best hotels in gothic quarter Barcelona. It offers basic features like free wi-fi, a 24-hour front desk, and luggage storage. Along with that, Hotel Catalunya also offers city tours, bicycle rental, and laundry services. The rooms available are double, triple, and quadruple rooms. Choose the rooms according to your accommodation requirements. The hotel is close to various tourist places like St Anna Church, the Palace of Catalan Music, The Diamond Palace Barcelona, etc. It is also an excellent area to take a walk in.
---
4. Hotel Aranea
The Hotel Aranea is one of the top-rated best hotels in Barcelona by guests. It is at Concell de Cent 444, Eixample, Barcelona, Spain. It is 560 meters from Sagrada Familia. It offers free wi-fi in all rooms, laundry service, luggage storage, city tours, and various other facilities. It is undoubtedly one of the best hotels in Barcelona. The rooms that are available at Hotel Aranea are standard, superior double rooms, and twin rooms. This 3-star property is there to ensure your comfortable and joyful stay in Barcelona.
---
5. Ikonik Ramblas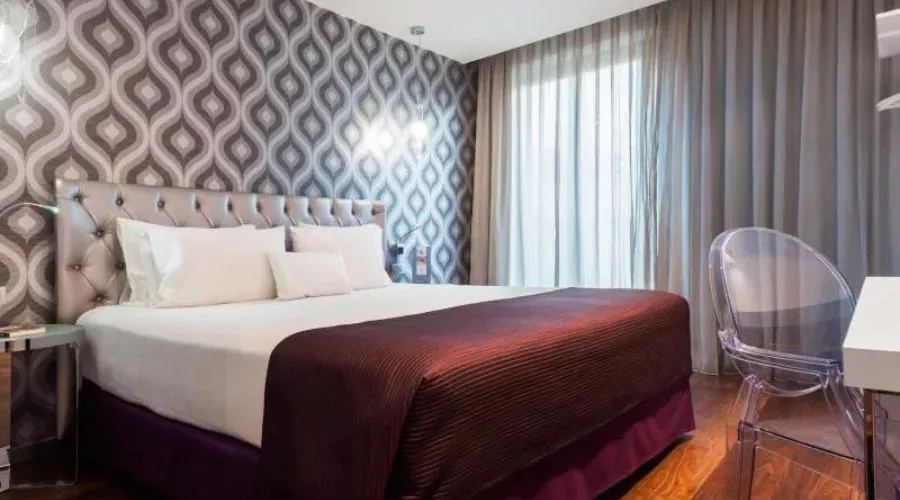 The Ikonik Ramblas will ensure your enjoyable stay in Barcelona in one of Barcelona's best hotels. The hotel is in the heart of Barcelona and the city center. It is also 180 meters from Palau Guell. It has great reviews regarding the rooms, location, and cleanliness. The staff is very helpful and considerate and is ready to help out whenever. Ikonik Ramblas offers Double or twin rooms, Double or Twin rooms with a city view, and double single-use rooms. The hotel is a smoke-free zone and is a perfect family place. It is a very hygienic and safe place for kids as well.
---
Conclusion
Explore the best food, weather, places, and of course, the sports excel in Barcelona after ensuring your comfortable stay at the best hotels in Barcelona booked from Agoda. It is the dream city of many travel lovers. The city has 30 famous Michelin-star restaurants to explore the best taste. Embrace the culture and food in the city to the fullest and have the best time of your life staying here. To explore more such places and hotels, make sure to visit Agoda and the official Celeb Zero website.
FAQ's