Are you planning a trip to Orlando? It is the most beautiful city in Central Florida that boasts many famous theme parks. One of the most popular theme parks in the world is situated in this city of Florida, USA. A holiday to Orlando is a great idea at any time of the year because of its pleasant weather throughout the year. You can try out various activities such as visiting golf courses, water sports, museums, and shopping malls. The city has a vibrant and scenic overview and many cosy hotels. People who invest in pre-booking their hotels experience their best Florida Orlando holidays. Here in this article, we have compiled a list of the best 5 hotels which will make your holiday to Orlando a memorable one.
Things to do on your holiday to Orlando
Every year, thousands of tourists travel to Orlando, Florida, to explore the city's thrilling amusement parks, breathtaking landscapes, and quaint nightlife. Here are some top things to do on your holiday to Orlando.
Visit the Theme Parks: Orlando has many well-known theme parks, including SeaWorld Orlando, Universal Orlando Resort, and Disney World. Visit the magical world of Harry Potter, take in the delights of Disney, or discover the fascinating species that live in the water. 

Discover Nature: On your holiday to Orlando, instead of just enjoying the rides consider embracing the sights of the beautiful outdoors. Stroll through the Harry P. Leu Gardens, explore Lake Eola Park, or kayak down the Wekiwa Springs.

Experience Nightlife: The nightlife in Orlando is exciting. Visit some of downtown Orlando's pubs and clubs, see a concert at CityWalk, or just wander around on the roads under the city lights.

Golfing:  Golf enthusiasts will love Orlando owing to its amazing golf courses. Bay Hill Club & Lodge and Grand Cypress Golf Club are two championship courses you might want to play at to test your skills.

Visit Kennedy Space Center: The Kennedy Space Center is located at a distance of 1 hour from Orlando. If you are fascinated by space explorations you will love this place. You get to explore spaceships that have been in space and talk to experienced astronauts.
Best hotels for a holiday to Orlando
1. The Avanti Palms Resort and Conference Center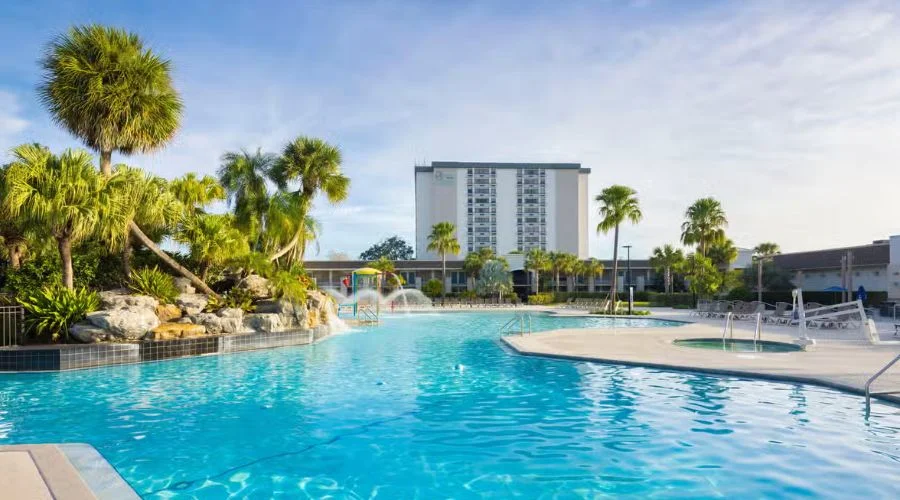 Located in the heart of Orlando, Florida, the Avanti Palms Resort and Conference Center is a gorgeous staying option for your holiday to Orlando. The accommodations at this contemporary resort are both trendy and roomy, and guests can take advantage of the property's free Wi-Fi and proximity to attractions like Walt Disney World and Universal Orlando. Relax in the outdoor hot tub, swim pool, or drink from the poolside bar.
2. Universal´s Cabana Bay Beach Resort
The resort provides various lodging options, including spacious suites furnished with modern amenities. The highlight of Cabana Bay Beach Resort is its magnificent pool area, which has amenities including a lazy river, an exhilarating waterslide, and a splash zone that will keep guests of all ages entertained for hours. The resort offers a range of dining options, including a food court and pubs where visitors can relax with a drink while enjoying the amazing interiors. 
3. Sonesta ES Suites Orlando – International Drive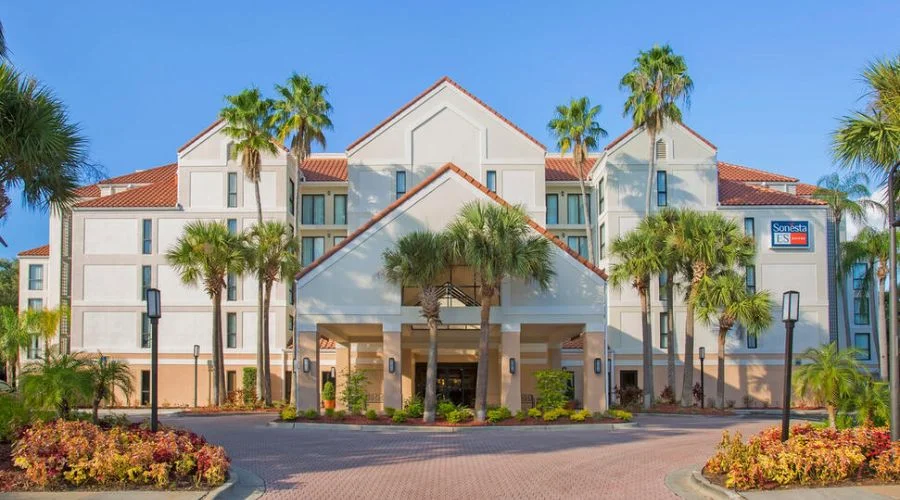 The Sonesta ES Suites Orlando International Drive is an excellent accommodation option on Orlando's famous International Drive. This hotel is perfect for a short and a long duration holiday to Orlando due to its ample and comfy rooms. The suites are luxurious and provide all the comforts of home, right from the complete kitchens to separate living rooms and dining areas. An outdoor pool, a fitness centre, and a complimentary breakfast buffet are just some of the facilities available to guests at this hotel. 
4. Clarion Inn and Suites Orlando Universal
The Clarion Inn & Suites Orlando Universal is a fantastic choice for your holiday to Orlando. Hotel visitors may use various convenient services and top services. Modern amenities like TVs, mini-refrigerators, coffee machines, and free Wi-Fi can be found. Start your day off well with the hotel's complimentary continental breakfast. You may also rest in the outdoor pool or keep up with your exercise regimen in the on-site gym. 
5. Rosen Inn At Pointe Orlando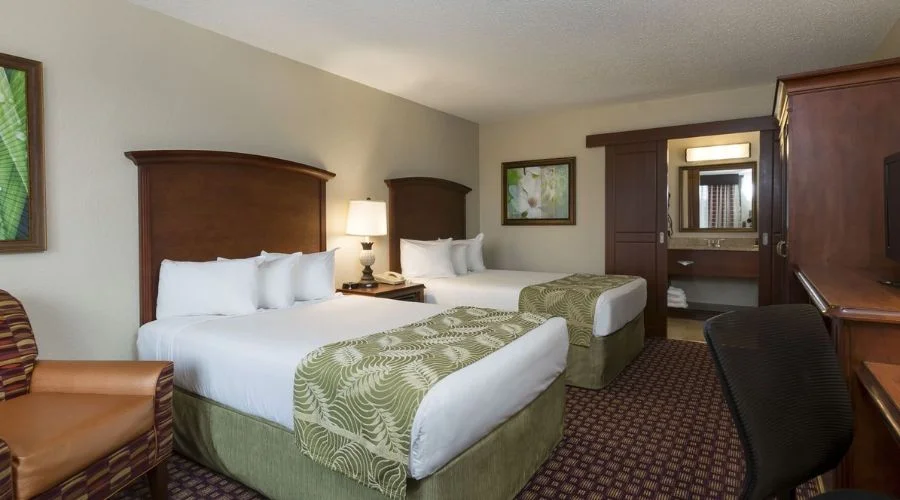 The Rosen Inn at Pointe Orlando is a great accommodation option for a holiday in Orlando. A nice restaurant with best–in–class services where guests can unwind after a long day. Convenient access to Pointe Orlando's eating, shopping, and entertainment venues is a plus point of this hotel. The hotel provides regular shuttle service to major amusement parks, including Universal Orlando Resort and SeaWorld Orlando, at no additional cost. The Rosen Inn at Pointe Orlando provides guests with marvellous service with its plush rooms, modern amenities, and prime location making your holiday to Orlando an unforgettable experience.
Conclusion
A vacation in Orlando may be filled with unique experiences. The various parks of Orlando, Florida, and the adventures of world-known theme parks like Walt Disney World and Universal Orlando Resort are some of the things you should not miss out on. Whether you are looking for a peaceful vacation, or you want to explore thrilling options, Orlando has it all. For more such articles, visit Celebzero!
FAQs