Turkey is a country that straddles two continents and has been a hub of cultural exchange and trade for centuries. The blend of European and Middle Eastern influences is evident in its history, architecture, food, and way of life. It is no surprise that Turkey is one of the best holiday destinations for travellers from around the world. From the bustling city of Istanbul to the natural wonders of Pamukkale, Turkey has something for everyone. In this article, we will explore the best holiday destinations in Turkey that you should visit.
The best holiday destinations in Turkey
1. Istanbul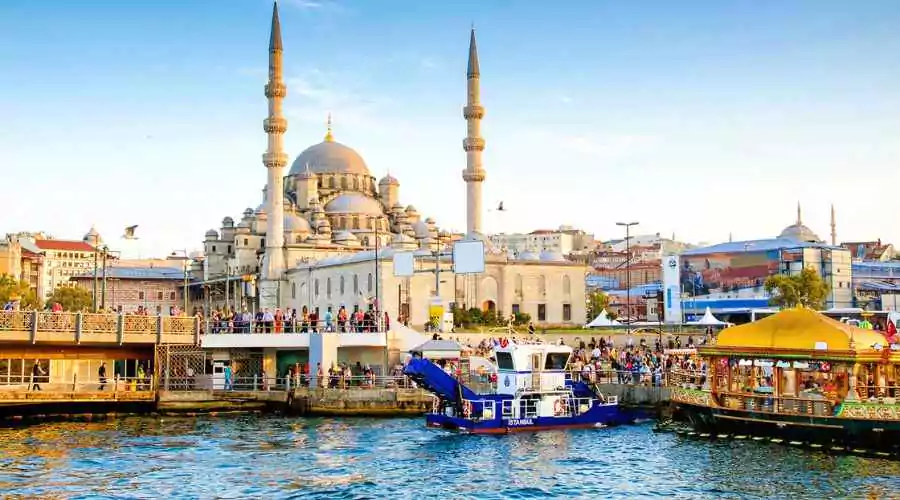 No trip to Turkey is complete without a visit to Istanbul, the country's largest city, and cultural hub. Istanbul has been the capital of three empires: the Roman, Byzantine, and Ottoman, which have left their mark on the city's architecture and culture. There are plenty of historical landmarks and attractions to explore in Istanbul, such as the Hagia Sophia, Topkapi Palace, Blue Mosque, and Basilica Cistern.
In addition to its historical attractions, Istanbul is also known for its shopping and dining experiences. The Grand Bazaar, one of the world's largest and oldest covered markets, is a shopper's paradise, with thousands of shops selling everything from jewellery to textiles, spices, and ceramics. Istanbul's street food scene is also famous, with local favourites such as kebabs, baklava, and Turkish coffee readily available. Accommodation options in Istanbul range from budget-friendly hostels to luxury hotels and apartments.
---
2. Cappadocia
Located in central Turkey, Cappadocia is a unique destination known for its stunning landscape and natural wonders. The region's distinctive fairy chimneys, rock formations, and underground cities are a result of volcanic activity and erosion over thousands of years. Visitors can explore the area on foot or by hot air balloon rides that offer panoramic views of the landscape.
Aside from its natural beauty, Cappadocia offers a range of activities such as horseback riding, ATV tours, and wine tasting. The region is also home to cave hotels, which provide a unique and comfortable accommodation experience.
---
3. Antalya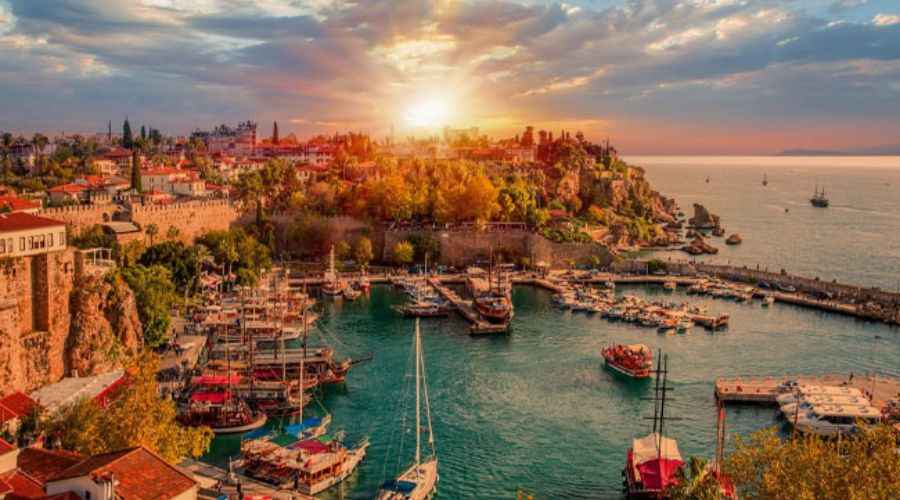 Antalya is a coastal city located on Turkey's Mediterranean coast and is known for its stunning beaches, crystal-clear waters, and natural beauty. The city's old town, Kaleici, is a maze of narrow streets and historic buildings that date back to the Roman period. Visitors can explore the old town's cobbled streets, admire Ottoman-era architecture, and visit historical landmarks such as the Antalya Museum, Hadrian's Gate, and the Yivli Minaret.
---
4. Bodrum
Bodrum is one of the best holiday destinations in Turkey located on the Aegean coast. The city is known for its stunning beaches, vibrant nightlife, and cultural attractions. Bodrum's most famous landmark is the Castle of St. Peter, a medieval fortress that now houses the Museum of Underwater Archaeology. The castle offers panoramic views of the city and the Aegean Sea.
Bodrum's beaches are among the best in Turkey, and there are plenty of water activities to enjoy such as sailing, windsurfing, and jet skiing. The city is also known for its vibrant nightlife, with a range of bars, clubs, and restaurants catering to different tastes and budgets.
---
5. Pamukkale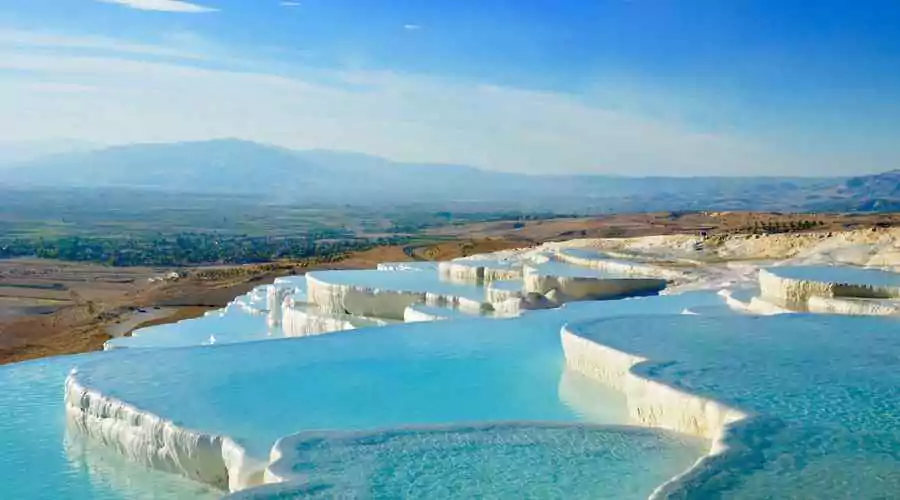 Pamukkale, which means "cotton castle" in Turkish, is a natural wonder located in western Turkey. The site is known for its unique white terraces made of travertine, a mineral deposit formed by hot springs. Visitors can walk on the terraces and bathe in the warm waters, which are said to have healing properties.
Aside from its natural beauty, Pamukkale is also home to historical landmarks such as the ancient city of Hierapolis and the Pamukkale Museum. Hierapolis was a thriving Roman city that flourished in the 2nd century AD and was famous for its hot springs and healing waters. The city's ruins include a theatre, a necropolis, and a well-preserved Roman bath.
Book your flight deals now on 12go and take advantage of the best prices and top-notch customer service. With 12go, you can explore the stunning landscapes, rich culture, and warm hospitality of Turkey without breaking too much of a sweat.
---
Conclusion 
Turkey is a land of wonders that offers diverse and unforgettable experiences for travellers of all types. From the bustling city of Istanbul to the surreal landscapes of Cappadocia, from the crystal-clear beaches of Antalya to the historical landmarks of Bodrum and the natural wonders of Pamukkale, the best holiday destinations in Turkey promise to leave a lasting impression on visitors. With its warm hospitality, mouth-watering cuisine, and stunning landscapes, these best holiday destinations in Turkey should be on every traveller's bucket list. In the end, a trip to Turkey promises to be an enriching and life-changing experience that will create memories to last a lifetime. So, pack your bags, grab your camera, and get ready to explore the best holiday destinations in Turkey! For more information, visit Celebzero.
FAQs