Hawaii is a great travel destination. The group of islands situated in Hawaii is beautiful. Kailua-Kona island of Hawaii has it all for beach lovers. It is one of the best places to free yourself and enjoy the beach life. There is a chain of must-visit beaches on the island, and all of them are spectacular.
People often travel to this place to experience and absorb the freshness of nature. If you plan to take a break from your routine life and rejuvenate yourself, Kona is the best getaway destination.
List of some of the best beaches in Kona:
Here is the list of the best beaches in Kona
1. King Kamehameha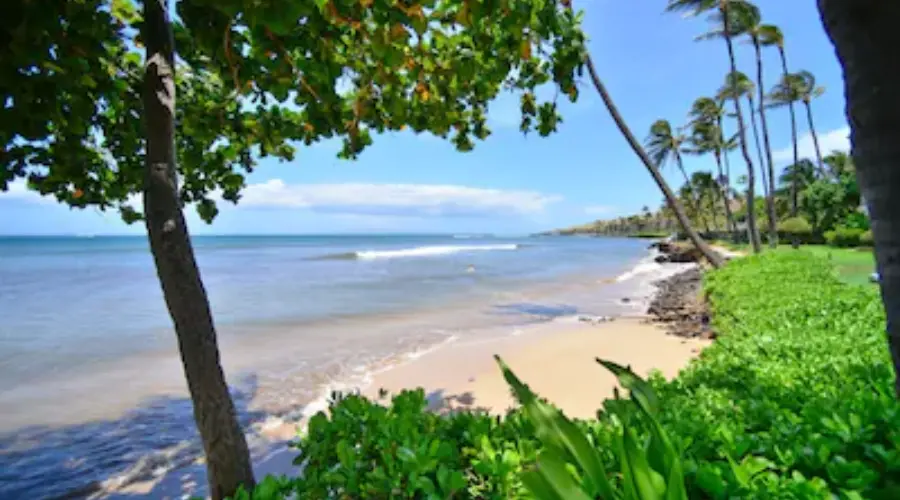 It is located right behind the Courtyard Marriott King Kamehameha Kona Hotel. It is a well-maintained beach to visit with groups of people or with family. Another name of the beach is King Kam Beach. The Kailua pier and dense rocks bound it. Tourists and locals love the white sand beach. It is a peaceful place with a calm environment. It is one of the best beaches in Kona.
---
Also Read: Top 4 Sea-Facing Best resorts in Kauai
---
2. Makalawena Beach
This beach is a quiet place and is best suited for practicing yoga, meditation, etc. It is usually preferred by solo travelers or active couples as there is no crowd spying on you. The beach is only accessible through a trekking trail. The path to reach the beach is an adventurous one. People must travel off-road and then trek around 2 miles to get to the beach. Travelers who love adventure must visit this beautiful, nature-lapped beach.
There are a lot of activities, like snorkeling, bodyboarding, etc to enjoy at this white-sanded beach. One also gets to witness the rugged lava rocks at the beach's shoreline. It is indeed a spectacular place to visit. Makalawena is one of the best beaches in Kona.
---
3. Honokohau Beach
Kona Dog beach is one of the most famous beaches of Kona as it is one of the few beaches where dogs are allowed. The water of this beach is 89% clear, making it best suited for swimming and snorkeling. The beach is located in the south of Kaloko- Honokohau National Historical Park. Travelers must also visit the Historical park. In a nutshell, Honokohau beach is the best beach in Kona if you want to take your dog along to the beach.
---
Also Read: Make your vacation worth with Best beaches in New England
---
4. Kahalu'u Beach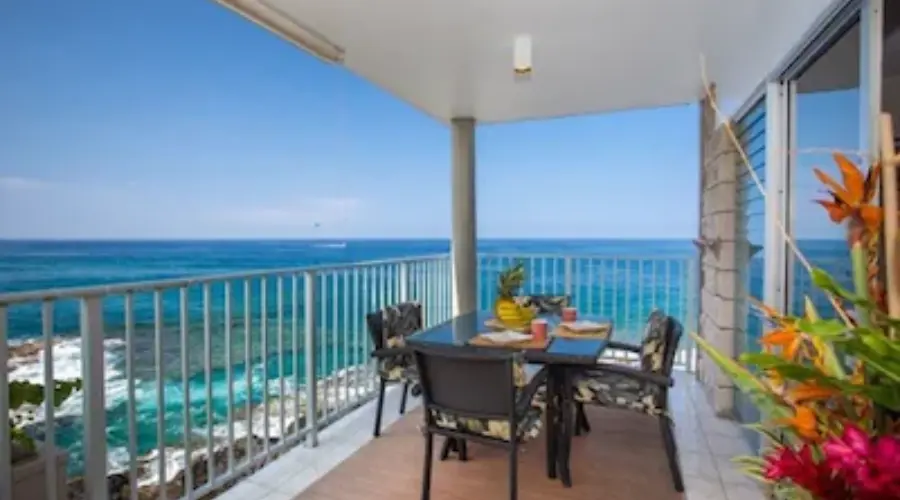 It is a real Aquarium. The beach has a collection of great coral reefs along with a great variety of marine animals. The water is always filled with colorful fish. It is said to be one of the best beaches in Kona for Snorkeling. The reefs present are home to different aquatic animals like sea turtles, urchins, octopuses, etc. Everybody must visit this beach to witness the beauty of aquatic life.
Kahalu's beach park is 500 years old now and has some historic temples present there. It was the home of Hawaiian royals due to which it still possesses some ancient artifacts. All these things make Kahalu's Beach one of the most interesting beaches in Kona.
---
5. Manini'owali Beach at Kua Bay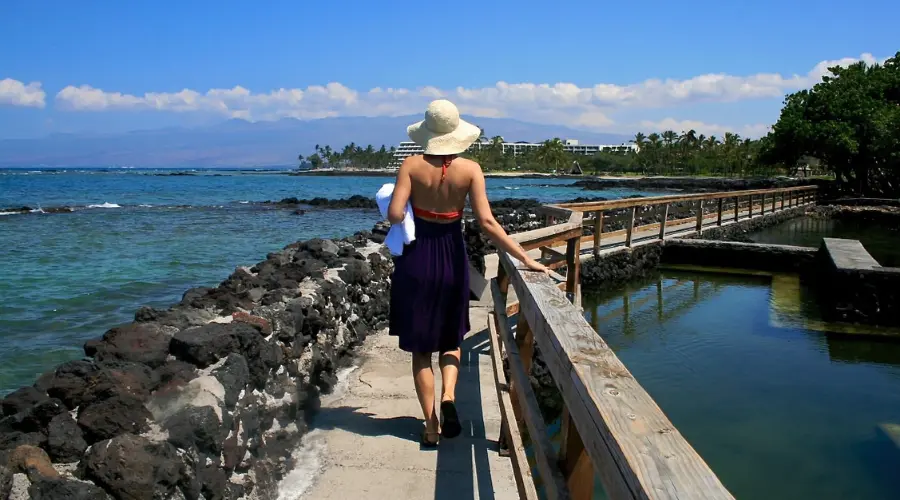 Manini'owali beach is one of the pristine beaches of Kona and is best suited for nature lovers. People often spot turtles, dolphins, and other sea animals at Kua Bay beach. It possesses crystal-clear water and fine-quality sand. It is a secluded beach and can only be reached by climbing 10 ft down the lava mountains. Ensure to carry some snacks, clothes, and other materials as the beach does not have anything other than the rich flora and fauna. It is one of the best beaches in Kona HI for people fond of nature.
---
6. Alula Beach
The beach is situated in the south of Honokohau. It is the favorite chilling spot of the locals of Kona as the beach has a fun and vibrant atmosphere and people often spend their evenings there. It is the best beach for families and groups of friends. Several beach activities like sunbathing and kayaking can be enjoyed at Alula. The beach does not have any food stalls or clothing shops. So, do take the essentials whenever visiting the Beach. It is one of the most fun beaches in Kona.
---
7. Kohanaiki Beach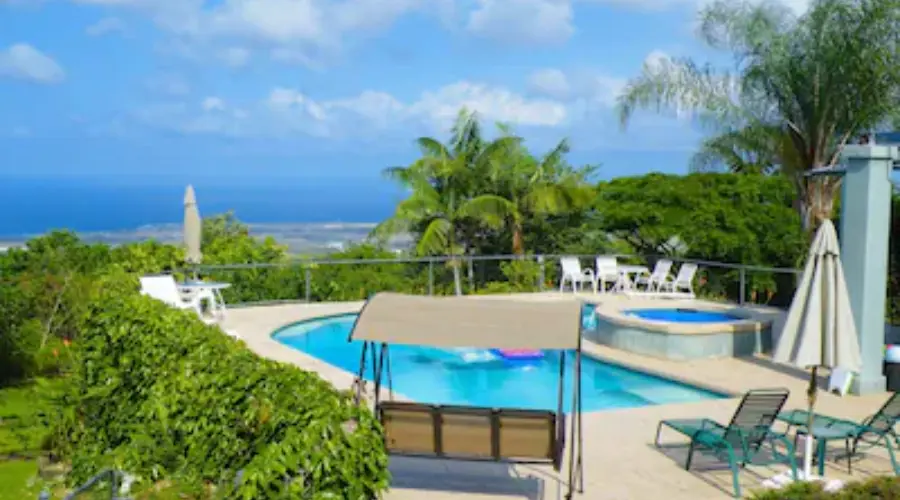 Kohanaiki Beach is also known as Pine Tree beach. The beach is a famous suffering location since the time of Hawaii royals. All the fun beach activities are done here. It is one of the most lit beaches of Kona. It is open for beach Barbeques, and beach parties and is a perfect place for sunset and sunrise watching. Camping is also permitted on the beach. It is one of the brightest and most fun beaches in Kona.
---
Conclusion
There is a lot to do in Kona but visiting the beaches tops the list. Research and find the best beaches in Kona. Visit the beaches of Kona and experience the beauty of nature, witness the aquatic life, and try some water activities. The best time to travel to Hawaii and get the best beach experience is from March to September. Be sure to check premium platforms such as Celebzero to avail more detailed information about the best beaches in Kona Hawaii. 
 FAQ's