As foster parents of pets, we all want the best for our four-legged family members, and the primary priority is nutrition. When it comes to feeding our dogs, we have several alternatives with wet dog food being a popular one. In this blog, we will deep dive into the world of wet dog food, looking at its benefits, how it compares to dry kibble, and why it has become such a popular choice among dog owners. Of course, Tiendanimal is there to help us with some of the best-wet dog food, which is filled with nutrition. 
Variety of Wet Dog Food you can Buy
Tiendanimal has a diverse range of canned or wet dog food that you can buy for your dog. Here are some best options for the same:
1. Criadores Adult Grain-Free Chicken And Salmon Can For Dogs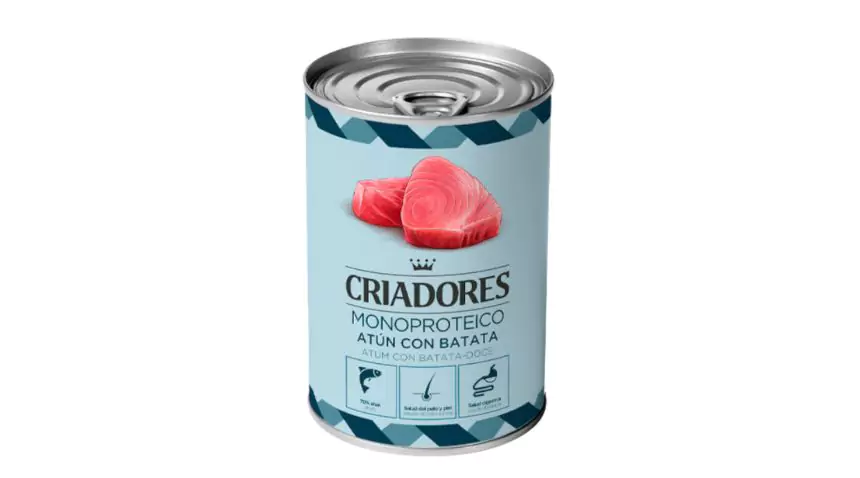 This Criadores Adult Grain-Free Dog Food is good for adult dogs especially to meet their daily nutritional needs for those pets who face allergies and other issues. It is made from a grain-free recipe, is easy to digest, and is a natural source of vitamins and minerals. This food has additional hydration and increases the dog's vitality and energy.
---
Also Read: Maintain the Royal Legacy Of Your Fur Friend With Royal Canin Pet Food
---
2. True Origins Wild Can For Dogs – Multipack
The biggest advantage of this True Origins Wild Can for Dogs is that it has a multipack of wet food with 6 units, 200 grams each, and different flavors. It is prepared with different types of meats, rich in proteins. It also contains salmon oil with omega fatty acids that regulate cholesterol. The canned food does not have grains so it is safe for dogs with allergies and other intolerances.
---
3. Royal Canin Veterinary Diet Hypoallergenic Can For Dogs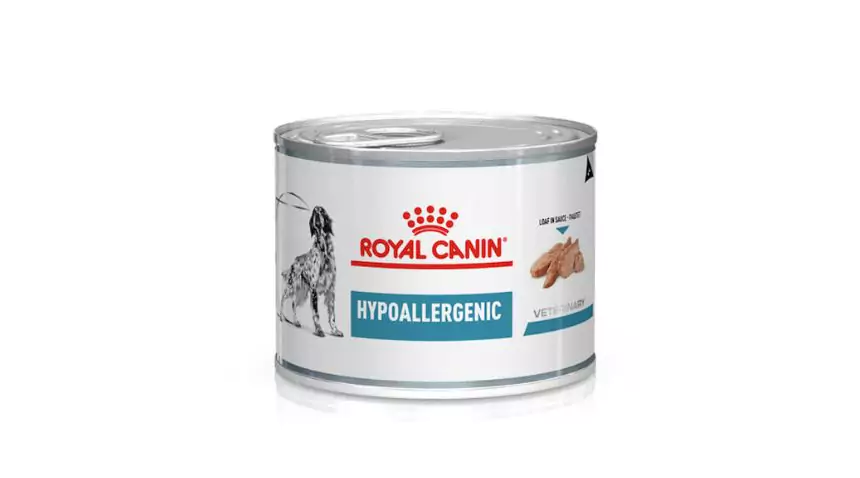 This Royal Canin Veterinary Diet Hypoallergenic Can for Dogs is especially for those pets who are prone to allergies, and digestive or skin disorders. It is filled with nutrient complexes to reinforce the skin barrier, reduce oxidative stress, and neutralize free radicals. The high digestibility and reduced allergenicity is what it comprises, and also promotes the integrity of the intestinal mucosa.
---
4. Hill's Prescription Diet Digestive I/D Care Low Fat Chicken And Vegetable Stew Can For Dogs
Easy to digest, with good absorption of nutrients, and a balance of intestinal bacteria, this Hill's Prescription Diet Digestive I/D Care Low-Fat Chicken and Vegetable Canned food for dogs is an excellent choice. It promotes a healthy immune system, low in fat, rich in Omega 3 fatty acids and antioxidants, and highly digestible.
---
5. Criadores Monoproteico Tuna And Sweet Potato Can For Dogs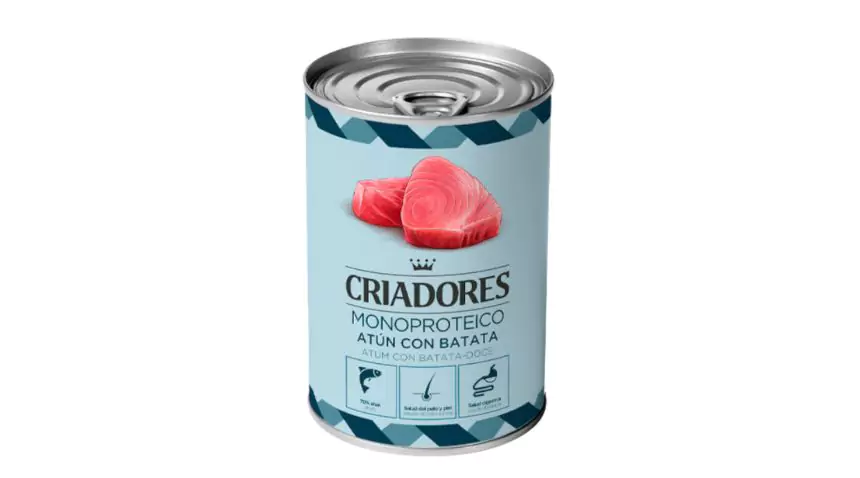 Criadores Monoprotecteico Tuna and Sweet Potato Canned Dog Food are pet friendly with healthy complete and balanced nutrition. These ingredients are good to reduce the risk of allergies. This is good for adult dogs as it is made from a main protein tone which is good in fiber and other ingredients that stimulate the digestive process. The single protein allows the dog to rule over all allergies and has a great flavor.
---
Allure the Wet Dog Food for your Dog
Wet dog food often known as canned dog food is praised for its multiple advantages, making it a popular option among pet owners. let's know what makes wet or canned dog food so appealing:
1. High Moisture Contents
The high moisture level of wet dog food is one of its most significant advantages. Dogs frequently struggle to keep hydrated but with wet dog food, they get enough hydration, especially for the dogs who do not drink enough water. 
2. Highly Palatable
Wet dog food's rich meaty texture and tempting perfume are extremely attractive to dogs. Even finicky eaters are frequently enticed by the delicious tastes, making dinner delightful. 
3. Easy to Digest
Canned dog food is mild on a dog's digestive tract which might be beneficial for dogs with sensitive stomachs or special dietary requirements. It's frequently advised for pups and elderly dogs that have trouble eating or digesting dry food. 
4. Diverse Nutritional Choices
Wet dog food comes in a variety of tastes and formulas, including puppy, adult, and elder options. These various options let the pet owners choose the best selection based on their dog's age, size, and nutritional needs. 
Conclusion
Wet dog food is a fantastic alternative for pet parents for their dogs, this will not just provide a moist, flavorful meal but also a digestive diet. While it differs from dry kibble in certain ways, both offer distinct advantages. The decision between the two is frequently influenced by your dog's unique demands, preferences, and regular health. With Tiendanimal you get the best options for canned or wet dog food. They are filled with a well-balanced diet and will regulate the energy and vitality of your fur friend. 
For more information, be updated with CelebZero! 
FAQs