Toys for boys encompass a diverse range of playthings designed to cater to the varied interests and developmental stages of young males. From action figures and building blocks to remote-controlled vehicles and video games, these toys often reflect cultural trends and technological advancements. Encouraging creativity, physical activity, and cognitive skills, toys for boys aim to provide enjoyable and educational experiences. Whether fostering imagination through imaginative play or introducing them to STEM concepts through interactive gadgets, these toys play a crucial role in shaping a child's early experiences and interests, contributing to their holistic growth and development.
Best Toys for Boys
1. Robot-transformer Tobot Detectives of the Galaxy Master B (301103)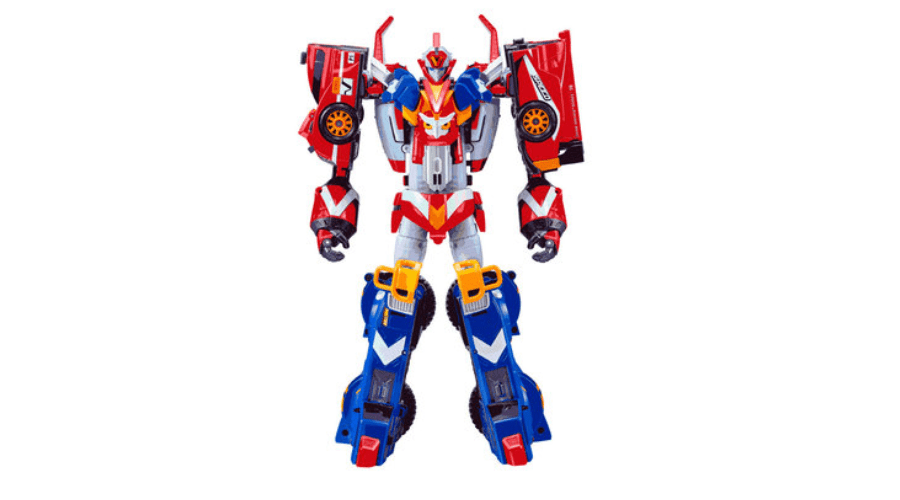 Young Toys brings you the Robot-transformer Tobot Detectives of the Galaxy Master B (301103), inspired by the cool South Korean show "Tobot: Detectives of the Galaxy." This toy lets you make your own adventures with Master B and his team. It's like a puzzle – Speedy's car becomes arms, the Monster SUV turns into legs, and the Shuttle spaceship becomes the body with a head. Just follow the instructions to put it all together. The toy is tough and safe, made from strong and allergy-friendly plastic, so you can have lots of fun without any worries. Join Tyler and his friends in exciting Tobot missions!
---
2. Hot Wheels Toxic Gorilla Attack Playset
Get ready for the Hot Wheels Toxic Gorilla Attack Playset! In this cool adventure, a huge gorilla is causing trouble in Hot Wheels town, aiming to wreck a gas station and a tire shop with its massive car truck. Only kids with awesome car skills can stop it! The playset has a launcher for doing tricks to defeat the angry gorilla, who makes sounds and glows with rage. Try hitting the gorilla in the mouth to make it fall down! You get one small Hot Wheels car with the set, and you can connect it to other Hot Wheels sets for more fun. Just remember, the colours and looks might be a bit different. Get ready for some exciting Hot Wheels action!
---
3. Ze Cong Blaze Storm blaster with 40 rounds (ZC7076)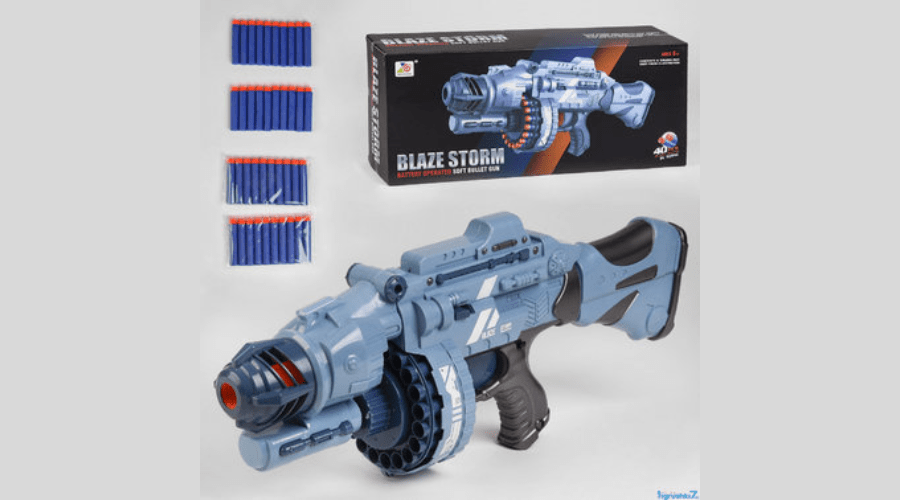 Introducing the Ze Cong Blaze Storm blaster with 40 rounds (ZC7076)! In a world where all the heroes from action movies and comics have retired, the need for new heroes to combat criminals is more crucial than ever. This blaster comes with a drum designed for 20 shells, and the set includes 40 soft shells with suction cups on the end. Plus, batteries for the blaster are included. When you press the power button, get ready for some action with fantastic weapon sounds that add an extra layer of excitement to your heroic adventures!
---
4. AMP Sikorsky R-5/S-51 helicopter
Explore the AMP Sikorsky R-5/S-51 helicopter with the AMP 48002 assembly model! With a model length of 362 mm, the kit comprises six frames with parts, a decal (sticker), photo etching elements, and a frame made of transparent plastic for the cabin lamp. The set also includes a scheme for painting the model and detailed instructions in English, providing all the components needed for an engaging and precise assembly experience.
---
5. Game set ZIPP Toys City express electric railway, 104 parts
Check out the ZIPP Toys City Express Electric Railway Playset! It's a fantastic set with 104 parts that makes playtime super fun and helps kids use their imagination. The set has lots of roads, buildings, signs, and extra things that any kid will find interesting. The train cars stick together with magnets and are made of strong, safe materials. The choo-choo train runs on AAA batteries, and if it goes over special tracks, it makes cool train sounds, making playtime even more exciting!
---
Hygiene Matters: Maintaining Clean and Safe Toys:
Regular Cleaning Routine: Establishing a consistent cleaning routine based on the frequency of toy use is essential. Utilise mild, child-safe disinfectants for surfaces that can withstand cleaning, promoting a hygienic play space for kids.

Machine-Washable Toys: Opting for toys with removable, machine-washable components facilitates easy cleaning. It is important to follow washing instructions carefully to preserve the integrity and cleanliness of the toys, promoting a safe and germ-free play experience.

Separating Washable and Non-Washable Toys: Designating a specific area for washable toddler toys for boys ensures easy access during cleaning sessions. Teach children to categorise toys for boys into appropriate bins based on their washability, encouraging a systematic and organised approach to maintaining cleanliness and hygiene.
---
Practical Storage Solutions: Organising the Joy:
Toy Chests and Bins: Optimise your organisation by acquiring expansive toy chests or bins, facilitating swift clean-ups. Foster a systematic approach by labelling bins according to specific toy categories, ensuring an organised and efficient storage solution.

Wall Shelves: Revamp your space by incorporating decorative wall shelves for the stylish exhibition of kid's toys for boys, concurrently conserving valuable floor space. Improve visibility and accessibility by employing transparent bins on these shelves to store small toys and accessories with ease.

Toy Rotation System: Infuse vitality into playtime with a dynamic toy rotation system. Keep the excitement alive by storing toys not currently in use and periodically swapping them, offering a revitalised and engaging play experience that enhances your child's interaction with their toys for boys.
---
Conclusion
Stylus presents an exciting and diverse collection of cool Toys for Boys, curated to cater to a wide range of interests and preferences. Whether it's action-packed hero figures, innovative building sets, or cutting-edge gadgets, Stylus Toys for Boys embodies creativity, quality, and endless possibilities for play. From classic toys that inspire nostalgia to the latest trends in interactive and educational play, Stylus offers a carefully selected assortment that ensures boys can embark on imaginative adventures, fostering growth and enjoyment in every moment of play. For more information on Toys for Boys, visit CelebZero. 
FAQs