Set out on a magical adventure to the Lion City, where tradition and modernity coexist in perfect harmony. Singapore, a vibrant city in Southeast Asia, is home to a wealth of alluring attractions that will captivate you. 
This city offers a broad selection of experiences that are sure to enchant any visitor, from contemporary buildings to beautiful gardens. Get ready as we take you on an exciting journey around this thriving and dynamic city-state to discover the top 5 main attractions you just must not miss during your Singapore vacation.
Make timeless memories during your Singapore vacation with these top 5 main attractions: 
Floral Fantasy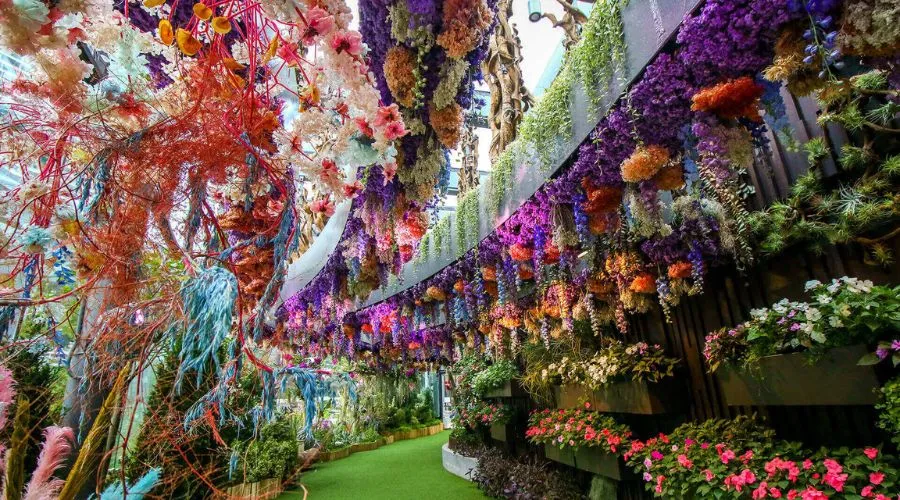 Enter the magical world of Floral Fantasy, where four mesmerizing garden settings are waiting to capture your attention. The voyage starts in Dance, where eye-catching blooming plants sway effortlessly from the ceiling. You can easily reach there with the help of vacation rentals in Singapore. 
A trickling brook meanders through lush grassy knolls as you make your way to Float, creating a tranquil atmosphere. Waltz invites you to take a stroll through a rain oasis, flower waterfalls, and an interesting vivarium where tiny poison dart frogs display their beautiful colors. 
Last but not least, Drift welcomes you to a cave-like area decorated with terraced rock formations and gentle lighting, creating an alluring atmosphere that will stay in your memory long after this enchanting Singapore vacation. Take in the beauty of nature's dance while exploring this blooming wonderland.
---
 2. Singapore Cable Car Sky Pass (Round Trip) 
Experience the thrill of soaring above Singapore's iconic skyline with a round trip on the Mount Faber Line and Sentosa Line. Revel in breathtaking views of the city and its picturesque surroundings as you glide through the air on the Singapore Cable Car. 
Your pass grants you one day of unlimited usage, allowing you to embark on your journey at your preferred time, whether it's a day trip to Sentosa or a mesmerizing nighttime adventure. Capture the unforgettable vistas along the way, and don't miss the opportunity to witness MIRACULOUS 2, an exclusive multimedia night show at the Mount Faber Cable Car station. 
Embrace the enchanting display of lights illuminating the heart-shaped tree at Arbora, a magical sight to behold during your evening visit.
---
  3. Bird Paradise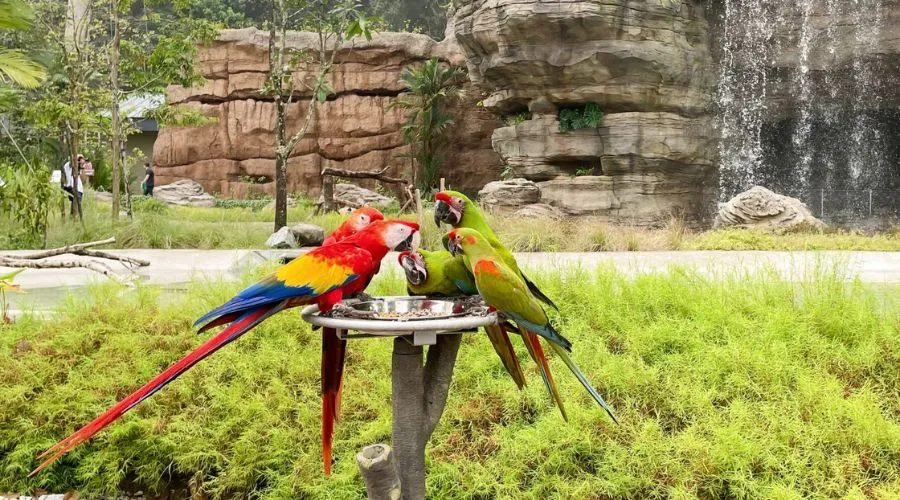 At Bird Paradise, where vivid and different birds from many biomes await your visit, you can enter a mesmerizing world of avian marvels. The impressive winged canopy and the calming sound of falling waterfalls will fascinate you as you enter. Experience the breathtaking spectacle of birds flying freely and displaying their natural behaviors. 
Bird Paradise is a refuge of distinctive and Instagram-worthy photo locations for people looking for candid moments. Immerse yourself in the splendor of rare bird species, including the Shoebill, Southern Cassowary, and Andean Cock-of-the-Rock, as well as pink flamingos, scarlet macaws, turacos, and scarlet macaws. 
Expect to lose track of time as you explore the park's eleven intriguing areas, which include spectacular penguin habitats and large walk-through aviaries. The sight of some of the most skilled avian predators in the world performing aerial maneuvers will thrill you on a daily basis, and feeding times with pelicans and lorikeets promise enjoyable interactions. A day spent in Bird Paradise promises to be a surreal experience that will introduce you to the wonders of the avian world.
---
 4. Night Safari 
Prepare yourself for an exciting trip at the Night Safari, where you'll see interesting animals in their natural environment. Discover the endangered Asian elephants up close, including the cheeky Tun, known for food heists, and the charming baby Neha.
Watch Latika and Lalita, the Fishing Cats, as they demonstrate their ability to hunt covertly. Astonished spectators may watch as they tap the water to mimic insect movements before striking their target at breakneck speed. 
Admire the Sunda during the night safari of your ultimate Singapore vacation. Pangolins are gravely threatened by the illegal trade in their scaly defenses. When pangolins are hurt in auto accidents, Night Safari is a vital resource for their rescue and devoted care.
It's the first nocturnal zoo in the world, and it was purposefully created using artificial moonlight to simulate the animals' natural environment. Keep these fascinating Night Safari facts in mind while you explore during your Singapore vacation. For the safety of the animals, enclosures are built using sophisticated natural obstacles like cattle grids. Set off on an extraordinary tour to experience the Night Safari's mesmerizing attractions.
---
 5. River Wonders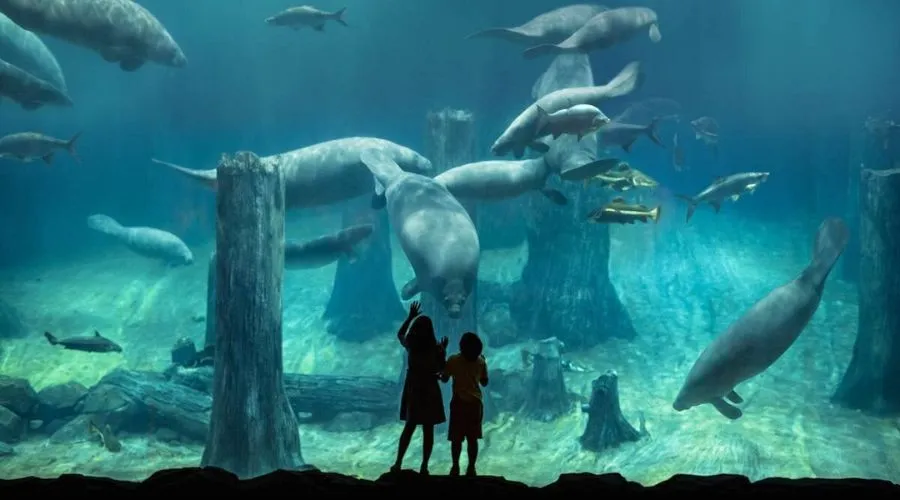 The first wildlife park in Asia with a river theme, River Wonders, invites you to embark on a magical trip during your Singapore vacation. During the exciting Once Upon a River animal performance, you can pet playful beavers, enjoy the company of charming capybaras, and take pictures with a friendly pelican.
Embark on river trails that will take you to the Wild Amazonia, the Amazon Flooded Forest, and the Rivers of the World, where you may discover intriguing details about the different animals that call these places home.
Get on the Amazon River Quest boat tour and travel through the Wild Amazonia ecosystem for an unforgettable experience. It will feel more like an authentic Amazon River expedition if you keep a lookout for tapirs, jaguars, and enormous anteaters. 
River Wonders, which spans more than 30 acres and is tucked between Singapore Zoo and Night Safari, promises to be an extraordinary adventure full of the wonders of the world's magnificent rivers. Don't pass up this wonderful chance to interact with the aquatic wonders of nature.
---
Conclusion 
Traveling to Singapore is like entering a wonderful world where cutting-edge skyscrapers mix with verdant landscapes and a kaleidoscope of cultural influences blend to create a symphony of tastes and traditions. 
Singapore welcomes visitors with its irresistible beauty and limitless attractions, from the stunning Gardens by the Bay to Chinatown's bustling alleyways. Whether you indulge in mouthwatering hawker fare, see famous landmarks, or get lost in the island nation's fascinating history, your trip will be one to remember. 
Visit Go City's official website if you want to see vacation packages to Singapore and experience the most out of your Singapore vacation. For more blogs like this, visit our website- Celebzero.
FAQs